Building on the success of fashion predecessors, a new generation of global style is making its way to Orange County.
By Samah Dada and Lauren Matich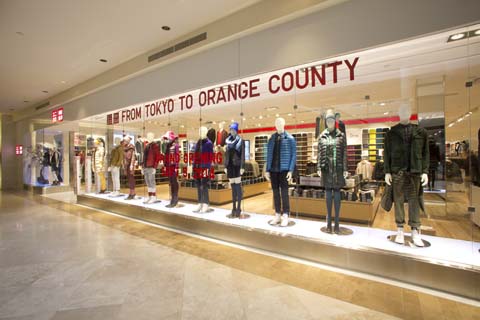 Yves Saint Laurent, Halston, Burberry, Gucci. Iconic names in fashion, these brands have more than just a legendary status in common—they were among the first wave of international designers to arrive in Orange County. Beginning in the 1970s at South Coast Plaza with Saint Laurent and André Courrèges, these designers have helped our region earn a reputation as not only a premier beach community, but also a stylish destination for some of the biggest names in global fashion.
As these major labels arrived one by one in Orange County, they set a precedent for even more designers to launch collections at South Coast Plaza—Chanel, Cartier, Max Mara, Hermès and Dior in the 1990s, followed by Balenciaga, Chloé and Miu Miu in recent years.
"We are known around the world as a top quality shopping destination," explains Debra Gunn Downing, executive director of marketing at South Coast Plaza, of the role that the center has played in bringing international designers to the Southern California market.
And the global influence on our local fashion scene has continued to grow. New stores are popping up faster than you can say Dior, and the crowds at Fashion Island and South Coast Plaza can be likened to those at LAX on Christmas Eve.
But in this influx of international designers, it's not just the timeless brands coming from overseas—the road has been clearly paved for younger companies hoping to branch out and make a mark in the U.S. Bringing new, hip trends from around the world, companies like Topshop, Uniqlo, Frau and others are showcasing their own interpretations of international style. It's perhaps a departure from the classic haute looks that grace fashion week runways, but these new collections arriving at South Coast Plaza, Fashion Island and around Newport offer a level of comfortable luxury that's fitting for a chic beach locale.
Outfitting a Lifestyle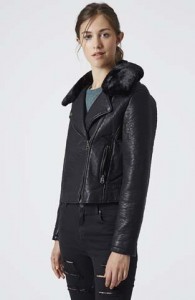 Following in the footsteps of brands that capture the essence of a foreign way of life, two of the new names to the Newport fashion scene come bearing collections that go above and beyond the signature staples. Both Topshop and Uniqlo use their distinct styles to entice a new generation of Newport consumers looking for the latest off the runway.
Hailing from London's Oxford Street, Topshop has built an empire that spans more than 100 countries. A partnership with Nordstrom recently introduced the brand to Orange County—the department store at South Coast Plaza was one of the first in the U.S. to carry the British styles. The brand, which has added a department in the Fashion Island Nordstrom location, offers petite, tall and maternity collections that have shoppers covered from a board meeting to the diving board. And with the sartorial influence of contributing designer Kate Moss, Topshop pulls characteristics from feminine, boho and edgy styles for a multidimensional, fashion-forward look.
In the same way that Topshop draws from many corners of fashion to forge ahead, Uniqlo, which moved into its first Southern California location at South Coast Plaza in early September, also pushes the boundaries of what consumers are used to seeing on the racks. Rather than presenting guests with a mixed bag of styles, the brand offers men, women and children streamlined, staple garments organized in curated collections.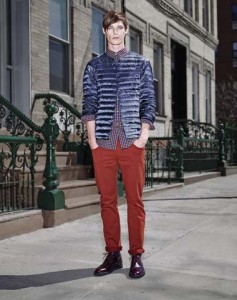 Headquartered in Yamaguchi, Japan, Uniqlo's looks incorporate more than just the sleek, contemporary styles one might expect; a collaboration with Inès de la Fressange brought the chicness of a French fashion icon to the brand. The Novak Djokovic 2014 New York performance wear line offers men's styles modeled after what the world's top-seed tennis player sports on the court. Additionally, one of the hallmarks of Uniqlo is the attention it has given to fabrics, which allow wearers to adapt seamlessly to warm or cool environments. Such textiles are featured in the Airism and Heattech collections, engineered to help the wearer maintain a comfortable body temperature, manage perspiration, minimize antibodies and eliminate static.
Both Topshop and Uniqlo bring new perspectives to fall shoppers. Revamping the perfunctory trends like knits and trousers, the British label's autumn lineup includes bold colors like mustard and cerulean, fringed hemlines, illusion sleeves, cropped sweaters and outerwear. In addition to introducing new styles and colors to its repertoire, Uniqlo boasts a slew of technological updates to the new season of style: merino wool that is machine-washable and resistant to pilling; camellia oil introduced into women's Heattech fabrics to maximize softness; and new ways to preserve measurable degrees of heat when it counts most.
The dedication that both brands show to forward movement in fashion is what best suits them for the Newport Beach scene, where shoppers are always looking for the newest styles. "Local customers come [to South Coast Plaza] from a 100-mile radius, and international visitors [travel] from all over the globe," Debra explains of the center's draw for visitors and residents alike. "The clientele is as diverse as our retail collection."
Buying Boutique
Just as large-scale lifestyle brands like Gucci, Dior and Chloé have inspired the newer names like Uniqlo and Topshop to test Newport's waters, local boutiques with distinct fashion foci have made the same headway for their international counterparts. Imports from around the globe have made their way into the shopping centers, introducing merchandise that has become synonymous with the culture from which it derives.
One such boutique, Frau, brings the craftsmanship of Italian leather goods to Fashion Island. The Verona-based brand specializes in footwear that focuses on both form and function, and collections include utilitarian options as well as heels, loafers, brogues and other tanned products.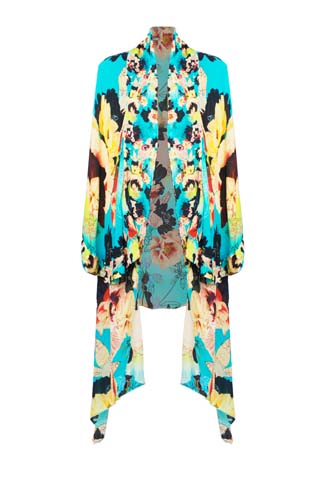 Based more than 10,000 miles southeast of Verona, Seafolly, a swimwear brand from Sydney, Australia, has moved into a location across the mall from the Italian retailer. The brand markets swimsuits, beachy clothing and kaftans to create vibrant looks that appeal to the youthfulness and fancy of an endless summer. Although the business comes from a different continent, appreciating coastal fashion is a universal concept—and the chic beach consumers of Newport shopping are an integral part of the area's attraction.
"Newport encapsulates the beach lifestyle [that] … Seafolly strives for," CEO Anthony Halas explains of the store's decision to open its first U.S. boutique at Fashion Island last October.
Seafolly and Frau are prime examples of the Newport retail community catering to a consumer looking for an international experience based on quality and craftsmanship; similarly, that concept also extends to specific global designer brands housed within an existing shop.
A'maree's is one such boutique, and will be host to a collection from the Swiss brand Lorenz Bach, debuting in the U.S. later this year. The looks draw inspiration from the character of Gstaad, the quaint town in which the line was designed. With pieces like thick cashmere sweaters and embellished leather jackets, the upcoming collection at A'maree's offers Newport Beach shoppers contemporary options that mix and match into chic ensembles. Abigail Rose Moreland, Lorenz Bach sales and brand developer, hints at the link between the new collection and A'maree's: giving shoppers modern, practical pieces that are crafted with a nod to a lifestyle of luxury.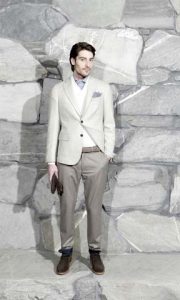 At first glance, this beautiful city on the water boasts beaches and surfing, but a closer look reveals Newport's status as a fashion mecca—one not only suited for consumers to shop, but also for international purveyors to put down roots. Haute couture lines have established themselves in this town, and the more recent arrival of successful international brands have only upped the sartorial significance of Newport Beach.
No matter the country, continent or collection, designers will flock to Newport's stores, where shoppers are always on the lookout for ideas that are one step ahead of the trends. It isn't every city that hosts brands that span the globe—being able to spend a morning browsing the merchandise of companies with thousands of miles between their headquarters is just one of the many luxuries Newport shopping affords its clientele. This melting pot of global designers brings vitality and diversity to the everyday retail experience. Visitors to Newport Beach may come for a variety of reasons—the beaches, beautiful weather, fine dining—but one thing is for certain: They stay for the shopping.