From the first sip to the final bite, explore the latest in culinary trends tailored for the coastal palate.
By Bria Balliet, Kirsti Correa and Linda Domingo
Crafting the perfect meal takes care and precision—and it's made all the more difficult when chefs must also remain relevant by offering the newest tastes and techniques. But, as a whole, our restaurant leaders are proving that they're more than happy to tackle the task of bringing the latest trends to the local community.
With myriad flavors to explore at the city's hundreds of restaurants, as well as those just over the border in Costa Mesa, Newport diners never have to struggle to find a dish that reflects what's hot right now on the culinary scene. From the revival of dark spirits and small bites to the rising popularity of Asian-inspired cuisine and simple sweets, local eateries have perfected every element of a meal for patrons to enjoy something new—placing an emphasis on both the quality of the ingredients and the overall experience.
Here, Newport chefs and restaurateurs share how they've translated global culinary trends to suit the local audience. And, whether you try them all in a day or indulge one at a time, be prepared to sip and savor your way through town with a range of innovative, of-the-moment flavors served with an extra dash of coastal flair.
The Dark Side
When it comes to sipping a stiff drink this season, many imbibers are conjuring the dark spirits—namely whiskey. Whether bourbon, Irish, rye or scotch, the brown liquor has flooded cocktail menus nationwide and gained new fans that previously shied away from its strong flavor and high alcohol content. In the same vein as the popular craft beer trend, high-quality whiskeys have gained traction as well as barrel-aged varieties.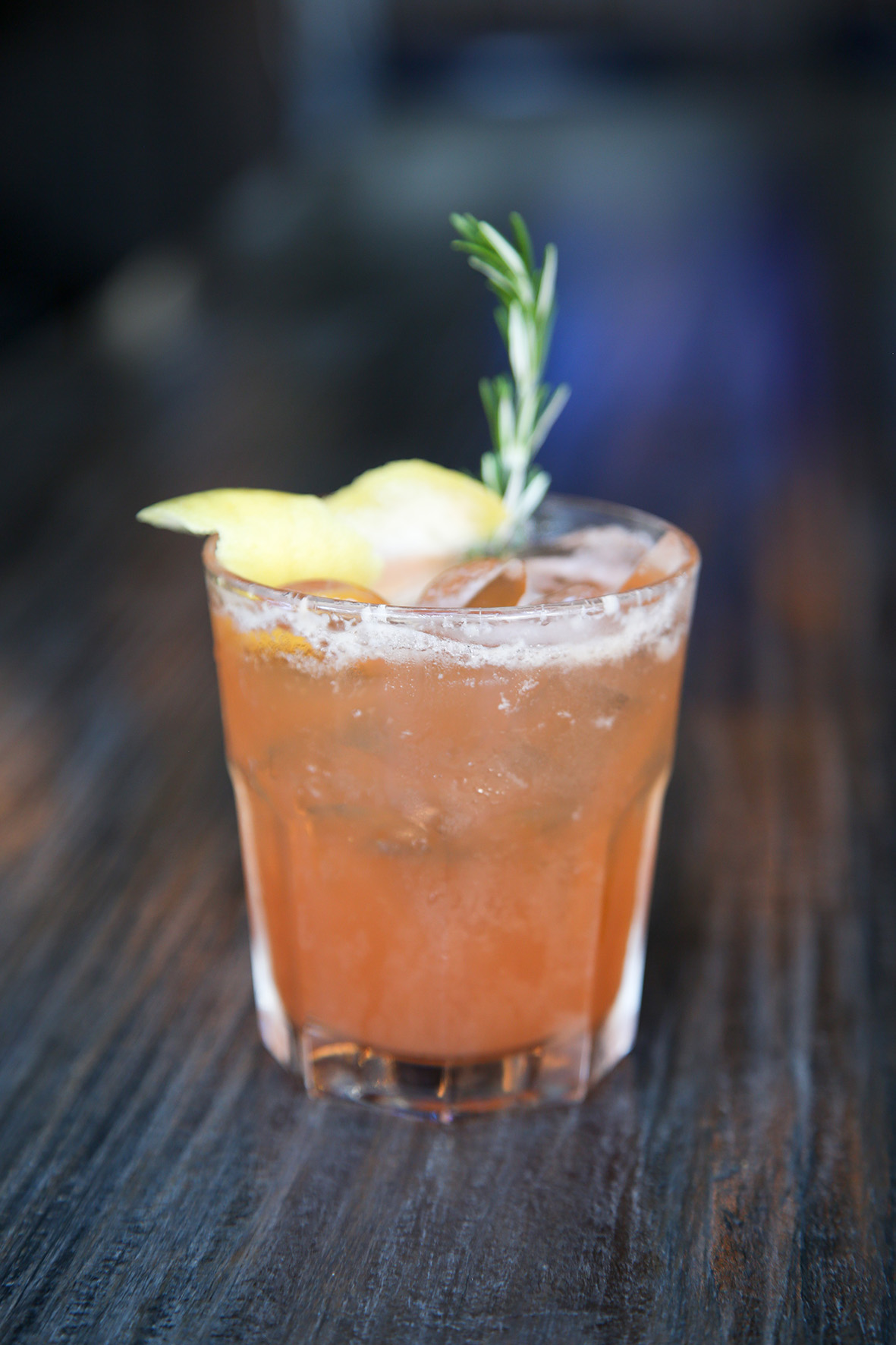 Newport restaurants that have been riding the whiskey wave include Bosscat Kitchen & Libations, which has its own tasting room filled with more than 100 types; Muldoon's Irish Pub, known for its list imported from the Emerald Isle; and Juliette Kitchen & Bar, whose sips span the globe and can range from $8 to $60.
"More consumers in general are educating themselves on craft spirits," Bosscat co-owner John Reed says. "With that, more and more are venturing into darker spirits. Where vodka and rum were more comfortable, I'm seeing more [people] going to the stuff that's outside their comfort zone. … With mixology, you can give whiskey a sweeter finish or a more berry finish that appeals to more people."
One example of an approachable whiskey drink can be found in Bosscat's namesake cocktail, which mixes Basil Hayden's bourbon with fresh lemon, rosemary, basil and bitters. John explains that it finishes sweet, taking the edge off the alcohol. These types of cocktails are popular with whiskey newcomers, although the traditional favorites like Manhattans and Old-Fashioneds aren't going anywhere.
"More women—which was a shocker to us—are moving toward classic cocktails," he says. "… [But] you still have the men's men, who are going for whiskey neat or on the rocks."
He also advises those who are new to the dark side of the bar to taste multiple varieties and learn just what pleases their palate: "Unlike beer and wine, scotch and whiskey hit consumers differently."
Soup's On
Long considered a comfort food staple in the West, soup is believed by many to be to a cure for any ailment. Now, with the onslaught of dedicated and authentic eateries from Eastern countries like Japan and Taiwan arriving in the U.S., this side of the globe has an entirely new arsenal of savory broths to choose from.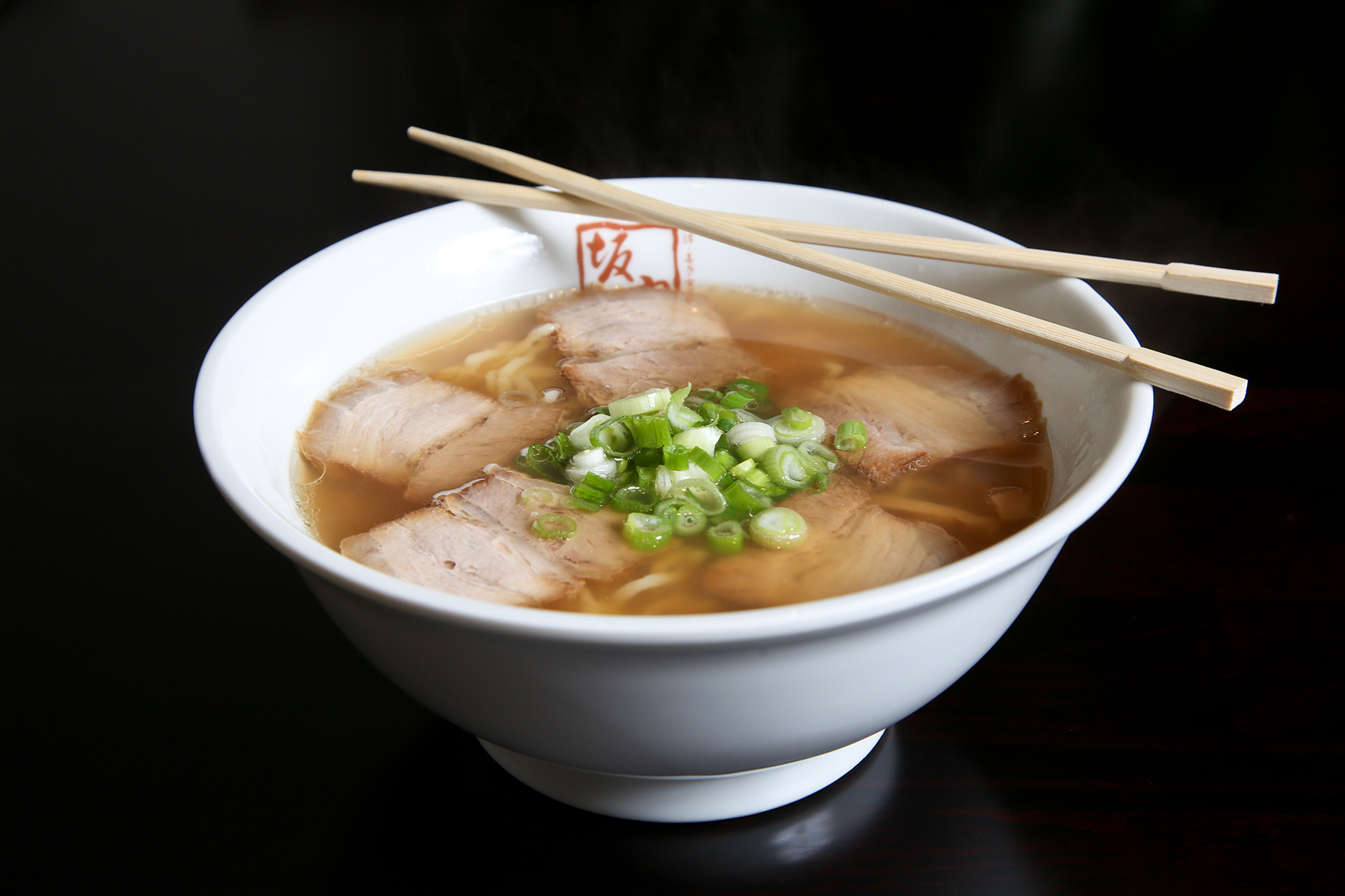 Locally, Costa Mesa is a hot spot for Asian cuisine. Debuting at South Coast Plaza in late summer, the Taiwanese Din Tai Fung has an avid fan base in Asia that's carried over to its U.S. locations. Diners wait—sometimes for hours—to get a taste of the eatery's storied xiao long bao (soup dumplings) as well as actual soups, from braised beef to shrimp and pork wonton.
"All of our soups are made from scratch daily," explains Aaron Yang, grandson of Din Tai Fung's founder Bingyi Yang. "[We] use different house recipes that require long hours of simmering to bring out the flavor of chicken bones, scallions and other ingredients."
Social media has played a large role in the fascination with Asian cuisine, giving almost anyone the opportunity to research unfamiliar cultures. Yuichiro Soeda, president of Kitakata Ramen Ban Nai's U.S. business, believes that this is helping the company's new Costa Mesa location thrive.
"Southern California is, culturally, very diverse," he says. "People here are very open to foods from different countries. … More people are sophisticated about the foods in general and are pickier about what to eat."
Ramen is the signature dish at Kitakata, where it's prepared in its namesake region's traditional manner with flat, curly noodles and a clear broth. "[Our] noodles are cut fresh at the restaurant and hand-crumpled to have unique curliness and chewiness," Yuichiro explains. "[The] chashu is prepared every few hours at the restaurant, … and we cook our soup … to extract the pure umami of pork bones. It is light in color yet very flavorful."
Pizza Party
Though our country doesn't have a distinct cuisine to claim as its own, some might consider the Americanized and much-transformed version of pizza as something of a signature specialty. Pizza is valued across the U.S.—so much so that two years ago, Zagat conducted its first-ever pizza survey. Results of the 2012 and 2013 studies revealed the average American consumes pizza about four times a month.
The 2014 results weren't announced by press time, but based on the influx of pizza joints to pop up across town, it wouldn't be a surprise if the city was on the higher end of this year's average. From recently opened restaurants such as Fresh Brothers, Settebello Pizzeria Napoletana and Pizza Nova to the established places like Pizzeria Mozza, there are plenty of options for grabbing a slice across town.
"People like to eat a pizza with lighter toppings nowadays," explains Charlie Muirhead, owner of Pizza Nova, recommending the restaurant's arugula with prosciutto and roasted tomatoes or the Gorgonzola pear pizzas. "… At Pizza Nova, the toppings and thin crust we do mean you can eat pizza and still be healthy."
Charlie advocates for a "less is more" philosophy, explaining that fewer toppings allows diners to taste each ingredient individually. "Our pepperoni pizza, for instance, is made with Alfredo sauce and ricotta cheese," he explains. "The sweetness of the cheese mixes with the spiciness of the pepperoni. It's way different than the traditional, … but still timeless."
Comfort Zone
People tend to order appetizers that will please a wide array of taste buds—even if it's something as simple as chips and salsa. Lately, chefs across the country—including here in Newport—are blurring the lines of familiarity by experimenting with traditional starter dishes. Comfort foods, in particular, are being elevated to become much more elaborate plates.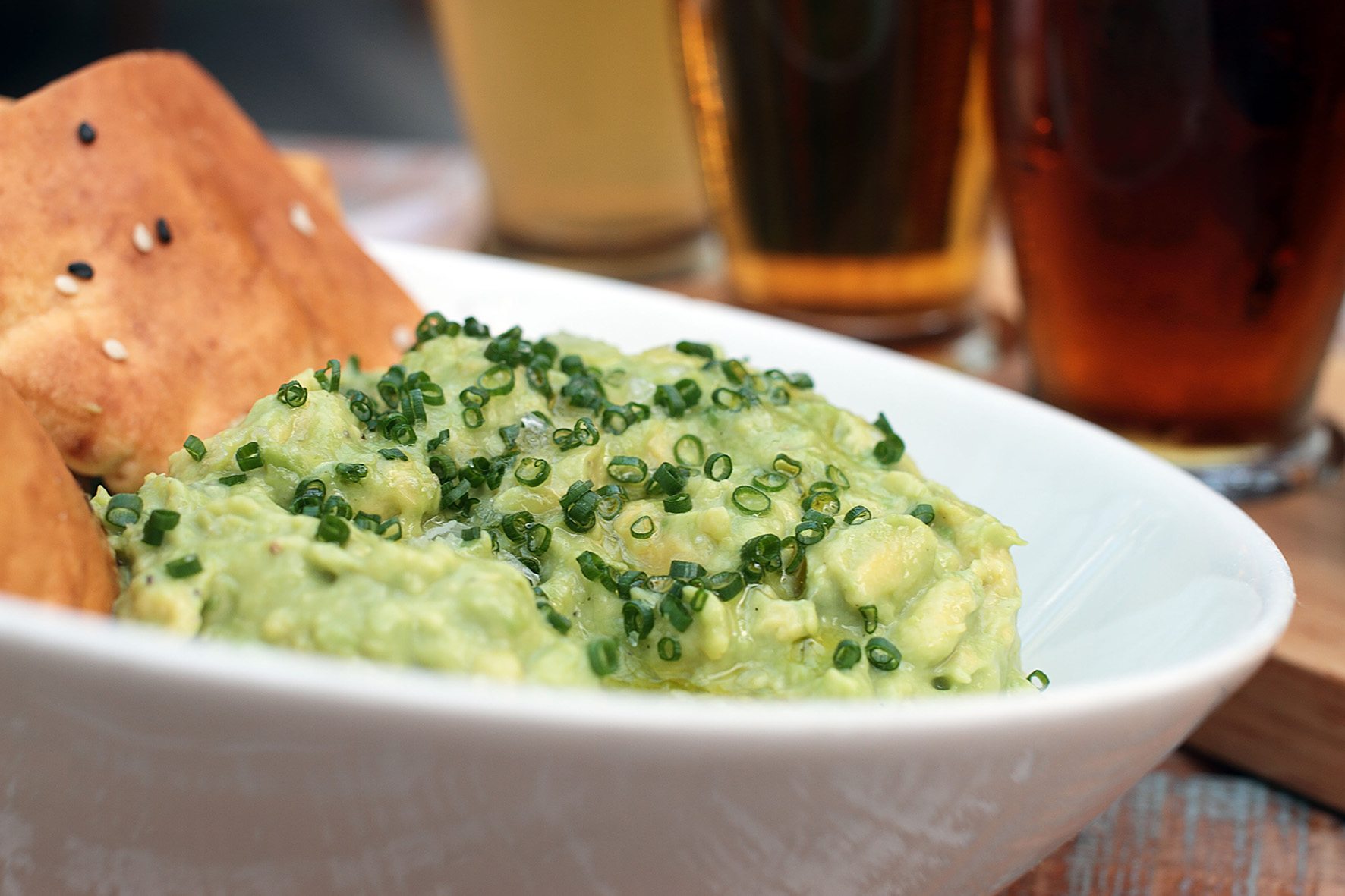 French fries, for instance, are no longer considered adventurous if they're sliced from sweet potatoes. Instead, modern fries are slathered with an array of sauces and toppings. Among the local restaurants serving their own versions are SideDoor, where chili cheese fries come with slices of tender prime rib, and A&O Kitchen and Bar, whose beer-battered fries are crowned with cheese, bacon, sour cream, Thousand Island dressing and scallions.
At SideDoor, guests can also share a bowl of the avocado mash, which is an addictive serving of avocado combined with lime juice and plated with pita chips for dipping.
The trend, however, goes beyond an abundance of ingredients.
"What else do you think of when you think of comfort food?" asks says Jim Colombo, general manager of SideDoor. "You think of family and past Sunday dinners at grandma's house. Comfort foods offer a taste of the past, but you'll have a dish that's made with contemporary ingredients and prepared with innovative techniques. It's a cool juxtaposition of vintage and historical combined with new and modern."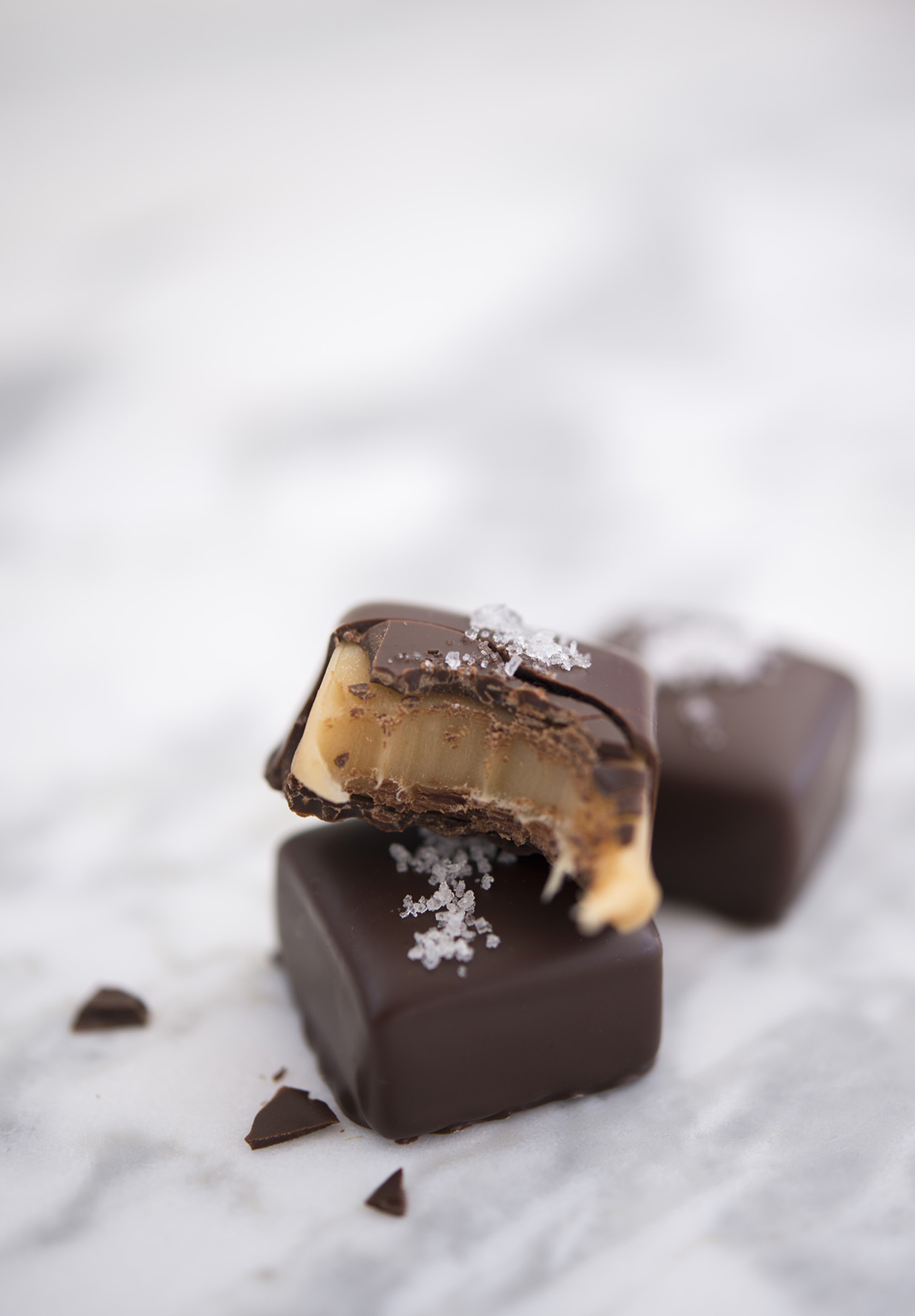 Simply Sweet
As the market became saturated with chefs trying to out-do themselves with increasingly creative innovations like croissant-doughnut hybrids, liquid nitrogen ice cream and artisanal cupcakes, a window of opportunity opened for simpler dessert staples. Chocolate, long utilized as a garnish or flavor element, is now taking center stage in the form of individually portioned bars, bonbons and truffles.
One of the newest trends in this category is the bean-to-bar movement. By purchasing their beans directly from a grower and then converting the cacao into chocolate through a painstaking process, purveyors are able to offer purer, more distinct flavors. The trend is becoming so prevalent that The Camp's Blackmarket Bakery has an entire display dedicated to various bean-to-bar makers from around the country—from San Francisco's Dandelion Chocolate to New York's Mast Brothers offerings.
"From a health perspective, I think people just want to know what's in their food," explains Amy Jo Pedone, owner of the Costa Mesa-based Valenza Chocolatier. "It really comes down to preservatives and quality of ingredients. … I don't use any preservatives or additives that would increase the shelf life of my product."
These single-origin, bean-to-bar varieties of chocolate—which hail from regions such as Peru and Bolivia—are allowing chocolatiers like Amy Jo to craft artisanal sweets that can be served as an elegant finish to a meal. Her Tartarugas, for instance, are composed of roasted pecans, handcrafted caramel and a layer of sea salt all drenched in dark chocolate, while the Nocciole bar combines milk chocolate and Piedmont hazelnuts.
Amy Jo's flavor combinations are also part of an ongoing pairing trend popping up on dessert menus around town this season. "Sweet and salt is kind of that perfect balance," she recommends. "… It's traditional and classic. It will never go away."