Our guest columnist suggests adding a Newport Beach community garden
By Amory Zschach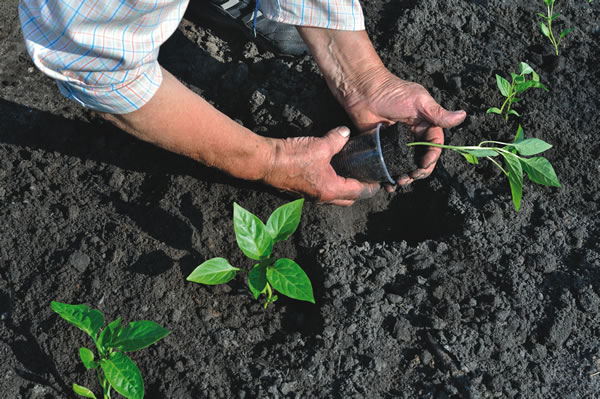 The UC Cooperative Extension Master Gardeners of Orange County, dedicated to providing residents with gardening guidance, reports that there are more than 20 community gardens in the greater OC area; yet there are no open Newport Beach community garden. Why not?
Community gardens are not only beneficial to residents with plots, but to the community as a whole. Huntington Beach has a 2.5 acre community garden, and gardeners donate a portion of their crops to food banks and senior programs. A local Eagle Scout troop even built a rabbit-proof fence as a service project, making the garden a true community project. Costa Mesa has the Del Mar and Hamilton gardens, St. Paul's Episcopal Church in Tustin hosts a garden for those without the space in their own homes, Santa Ana has Jerome CommUnity Learning Garden (where those utilizing it can give back by bringing their surplus to the facility for other community members) and UC Irvine has the Anthill Village Community Garden.
Although they provide valuable services, the gardens are incredibly impacted; those hoping to plant at Del Mar and Hamilton gardens can expect to wait about two years. There is only one active community garden in Newport Beach: The Oasis Senior Center Community Gardens provide seniors with an outdoor activity as well as nutritious produce. Having a Newport Beach community garden open to all ages in Newport would encourage neighbors to interact and improve diets while providing an outlet for physical exercise. Growing a garden teaches about dependence on the land and can serve as an outdoor classroom. Gardens encourage environmentally conscious lifestyle changes and lead to a decreased carbon footprint. There's also the added benefit of beautifying our communities.
Newport Beach Library Service Manager Tim Hetherton says starting a city-sponsored community garden would require the support of the entire community, from City Council to residents: "It would require suitable public property, budgeted funds and enough interest from the community to justify the project." Getting your own neighborhood interested is the first step. Research potential plots: Garden sites should be relatively flat, and you must have permission from the landowner to start a garden on the land. According to the Master Gardeners, a basic community garden involves around 15 plots and costs anywhere between $2,500 and $5,000 for materials like fencing, an irrigation system and tools. Liability insurance is an additional cost. Multiple grants are available to start community gardens in urban neighborhoods through the National Gardening Association, Kitchen Gardeners International's Sow It Forward program, LifeLab, the California School Garden Network, Johnson Ohana Charitable Foundation, ScottsMiracle-Gro's GRO1000 initiative and the Home Depot's Community Impact Grants Program. Those who are new to gardening need not shy away; organizations like the Master Gardeners can offer guidance. "To address the needs of community gardeners, Master Gardeners focus on teaching the basics—beginning with the soil and reaching to what to plant when," says Mary Lou Ledgerwood of the Community Garden Group for the Master Gardeners. In addition, aids like growveg.com provide information online and on iPads and iPhones, giving easy directions for beginners.
Changing the way we interact with our food—from learning more about where our food is coming from to growing it ourselves—is not only beneficial to our individual health, but also to the health of our communities. Gardens give us more opportunity to cooperate, whether that cooperation means physically tilling the soil together or obtaining the support for community gardens that will feed generations to come. NBM