Standup for the Cure Fundraiser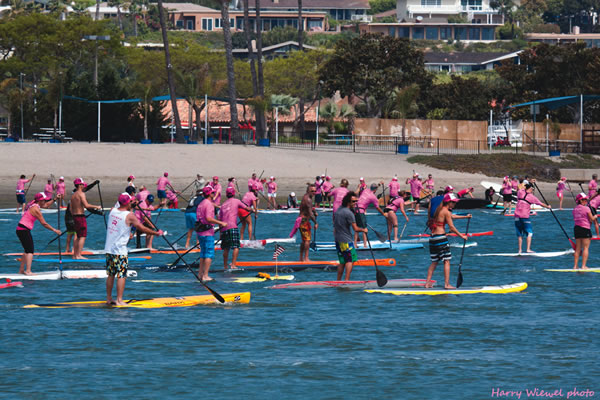 A record-setting 1,000-plus stand-up paddle participants and champion SUP athletes (Annabel Anderson, Matt and Shelby Schweitzer, and Riggs Napolean, to name a few) came together May 4 at the Second Annual Standup for the Cure Fundraiser hosted by Riviera Paddlesurf, where they paddled in more than $100,000 for Susan G. Komen research and aid. Held at Newport Dunes, the standout stand-up event featured a scenic paddle along the harbor emceed by former world champion windsurfer Shawneed Schweitzer and on-air personality Dreu Murin, as well as free screenings (manual exams and digital palpation technology) for breast, colon and skin cancer. On-site counselors were also available to provide post-screening support to those whose tests turned up abnormalities. It's estimated that every $125 that Riviera Paddlesurf raises can save a life by affording patients mammograms. All proceeds are donated to the OC affiliate of Susan G Komen. Event founder Judie Vivian says she was overwhelmed by the amount of support shown: "Seeing the sea of pink stand-up paddlers as they wound through the harbor was breathtaking." —A.B.
[portfolio_slideshow id=3773].