Get The Skinny on Local Farm-Fresh Drinks
One of life's guilty pleasures is getting a makeover. Healthier tippling is catching on at restaurants throughout Orange County, where mixologists are crafting concoctions from organic muddled fruit, fresh-squeezed juices and herbal extracts. Cocktails brimming with antioxidant-rich ingredients and a day's dose of vitamins may be healthier than their sugar-laden counterparts, but unfortunately, over-imbibing still comes with a headache. –Somer Flaherty
Fleming's
"At the start of the new year, everyone's counting calories, and Fleming's Skinnier Cocktails let you do just that," says Maeve Pesquera, Fleming's director of wine. At just 99 calories, the restaurant's Bikinitini won't impede any goals of slipping into your favorite swimsuit. With a Grey Goose L'Orange vodka base and fresh lemon juice, orange juice, sugar-free syrup and soda water, you'll also be sipping a ton of vitamin C. (Fleming's, Fashion Island; 949.720.9633; flemingssteakhouse.com) (image to the left)
Tommy Bahama
Grapefruit has long been a breakfast staple for dieters, and Tommy Bahama's after-hours cocktail version is one that won't wreak havoc on your calorie count.  The Basil Grapefruit Martini is the restaurant's best-selling martini, says Lorynn Vossler, senior general manager and cocktail curator. With a hefty serving of basil leaves, Ketel One vodka, pink grapefruit juice and a touch of simple syrup, the 175-calorie drink is packed with vitamins. In fact, just one-half of a grapefruit delivers 80 percent of your recommended daily vitamin C needs. (854 Avocado Ave., Newport Beach; 949.760.1886; tommybahama.com)

Palm Terrace Restaurant
The 80-calorie Cucumber Lime-Aid at the Island Hotel's Palm Terrace restaurant may just be the lowest-calorie cocktail in Newport Beach. The drink is a refreshing and belly-conscious pairing of Hendrick's Gin, muddled vitamin C-rich cucumber and fresh lime. (690 Newport Center Dr., Newport Beach; 866.554.4619; islandhotel.com)  (image to the right)
Seasons 52
A lighter cocktail can still be decadent. Seasons 52 offers the 160-calorie Skinny Raspberry Chocolatini, which Master Sommelier George Miliotes calls "the perfect blend." The decadent combination of Voli light raspberry cocoa vodka and hydrating Zico Chocolate coconut water is packed with potassium and electrolytes. (Seasons 52, South Coast Plaza; 714.437.5252; seasons52.com)
True Food Kitchen
The typical margarita is a gut-busting 410 calories, but True Food Kitchen's Cucumber Citrus Skinny Margarita is all the flavor and less than half the guilt. At 175 calories, the Casa Noble Silver Organic Tequila, fresh mint, lime and cucumber concoction is also just as tasty (or even more) than the original. "It's no wonder we sell close to 20,000 of them a year at True Food Newport Beach," says Beverage Director Mat Snapp. (451 Newport Center Dr., Newport Beach; 949.644.2400; truefoodkitchen.com)
Modern Movie Experience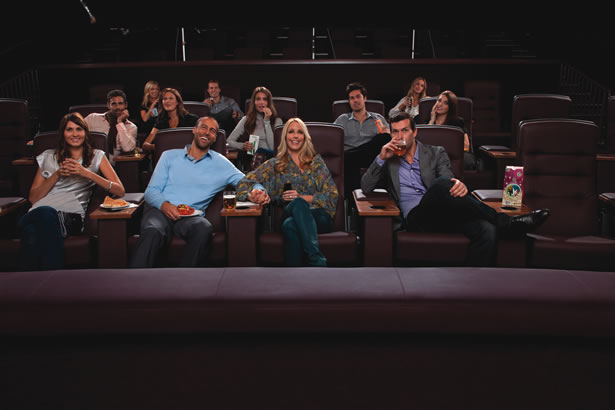 Fashion Island brings a more sophisticated—and comfortable—way to do movie night. The chic Island Cinema, which opened in mid-December on the Island Terrace, is a spacious, Italianate-style seven-theater complex that features auditorium seating, oversized comfortable chairs with extra-wide arm rests and generous leg room (which can be reserved ahead of time!). Those who have more of a gourmet than popcorn palate will especially enjoy the unique in-theater dining experience, which includes savory sandwiches, pizzas, quiches and even a vegetarian spring roll option. Pair one of these tasty bites with a premium beer, glass of champagne or wine, and enjoy the show!
Fostering Love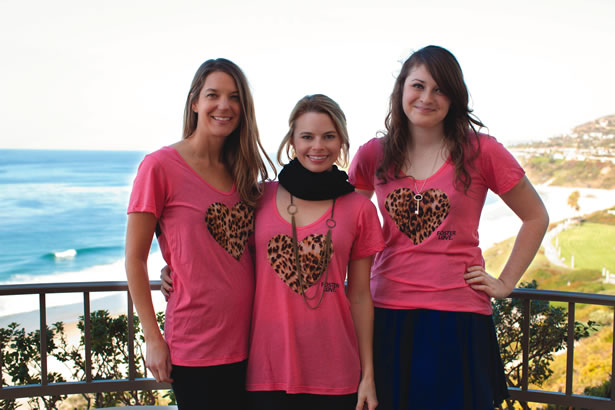 Fashion a T-shirt. Foster the love. O.C.-based surf company, Volcom, is the first to partner with Foster Love, a charitable campaign dedicated to raising awareness and much-needed funds for children in the foster care system. Also serving to eliminate the stigma that is often attached to the word "foster," the organization aims to make every child feel safe and loved, and allow them to grow and become the people they were destined to be. Designers from both teams have collaborated on a limited edition women's tee for purchase through Volcom, with proceeds to be donated to Court Appointed Special Advocates, a nonprofit that trains community volunteers to serve as powerful mentors and advocates for dependent children. To learn more about how you can help spread the love, visit volcom.com and casaoc.org.
Pacific Power!
There's still time to explore the SoCal cultural happening of the century (so far, at least!). The initial exhibits in the Getty's Pacific Standard Time art extravaganza are closing in late January and early February, but a second round of shows in the series will debut soon after that. A PST road trip to the area's top museums provides a crash course in mid-century contemporary art and design, plus a fascinating reminder of how many of the most important artists have ties to Newport Beach and O.C. (see Ed Ruscha and Joe Goode on a 1962 Newport Harbor Art Museum exhibit catalog, for example). Must-see shows include Crosscurrents in L.A. Painting and Sculpture, 1950-1970 at the Getty; Best Kept Secret at Laguna Art Museum; Two Schools of Cool at OCMA and LACMA's stunning California Design, 1935-1965. (pacificstandardtime.org/exhibitions)
On A Bender
Calling all beauty fanatics! The just-launched website Beauty Bender, created by SoCal magazine editors Kathryn Romeyn and Alexis Johnson, both 27, brings the latest news in putting your best face forward. The dynamic duo met on a fashion mag internship and spent some very stylish times in Orange County, becoming fast friends through their shared love of rainbow-hued eyeliners and the perfect mascara (Maybelline or YSL for Romeyn and Maybelline Lash Stiletto Voluptuous for Johnson). Noticing a void in the online beauty landscape, they set out to bring a site "rooted in editorial standards that would serve as an enlightening resource," says Romeyn. Featuring the latest trends, products and advice from the industry's top experts, Beauty Bender is fast becoming the authority on all things pretty. Utilizing their editorial backgrounds and creative flair (Johnson holds a master's in contemporary art history and curating), the ladies hope to convey a message that beauty transcends age and ethnicity. "Stunning images are what I love most about looking at a magazine, and I want to bring that to the web," Johnson says about the site's The Look, magazine-inspired photo shoots showcasing the latest trends on a range of models. And with their compiled Rolodexes of grooming gurus they've complied the Formula, a look inside the cosmetic bags of their industry expert friends. Sounds like your perfect look is just around the bend. (beautybender.com) –Stefanie Phan
Naked Beauties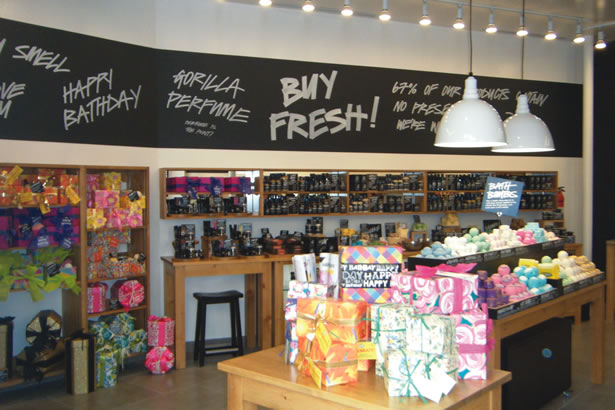 The hip British brand that boasts "ethical and innovative" beauty products has crossed the pond to Fashion Island. Made cruelty-free with fresh fruits and vegetables and ethically- sourced essential oils, LUSH Fresh Handmade Cosmetics features fabulous face, hair and body goodies packaged in food-like containers in a cozy 1000-square-foot kitchen-esque atmosphere. Find soaps piled high in cheese bins, apple barrels blooming with bath bombs and fresh skincare products in the refrigerator. The shop, done in eco-friendly décor, also has a kitchen table where customers can sit and chat with expert consultants ("LUSHies") about their beauty needs. An opening celebration will be held from 1 to 6 p.m. on Jan. 21, where guests will enjoy complimentary treatments, refreshments and a gift with purchase of $65 or more. (949.640.5657; lush.com)
Good Luck Charm
It's a standard SoCal cliché this time of year, trotted out during Rose Bowl game telecasts when the San Gabriel mountains appear crystal clear in the sunny distance and the temperature is well above freezing: another million shivering mid-Westerners just decided to join us in paradise by moving to California. It remains to be seen whether Luck, HBO's next big show that's betting on the dramatic draw of horseracing, will sound a similar siren call. But we can count on plenty of stunning scenic shots amid the grit and dust of the series' Santa Anita setting as actors Dustin Hoffman and Nick Nolte bring Deadwood creator David Milch's newest vision to life. And if the show does draw transplants to Pasadena and environs, we know they'll inevitably migrate to Newport, as so many of our beach brethren have before them!
The Book Beat Top Titles for a Newport New Year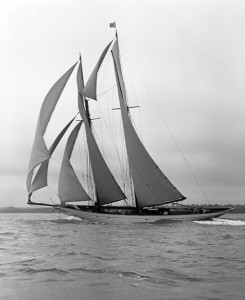 Come Sail Away
The 65th annual Newport to Ensenada Yacht Race isn't until April, but it's never too early to get inspired. The Beken family has been known for maritime photography since the early days of the last century. Stunning black and white images, many taken of ships in the International Sailing Regatta based in the British port city of Cowes, are now available in the luxurious, $650 limited edition book Beken of Cowes, published by Assouline.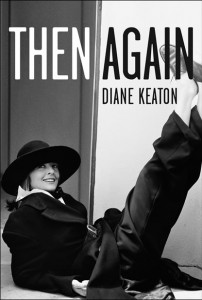 Kids in the Hall
It's easy to go all Psych 101 when musing on the fact that two of the finest comedic actors of a generation (Diane Keaton and Steve Martin) grew up in mid-century Orange County. Then/Again by Diane Keaton includes glimpses of her youth here and her relationship with her mother Dorothy Hall, including how in the late '50s her mom would go to "the only beatnik café in Santa Ana…they drank espresso coffee and talked about the latest Sunset magazine article on trendsetters like Charles Eames or Cliff May." The book includes memories of camping in Huntington Beach, swimming and reading the Wizard of Oz ("I was nine. It seemed like the world would always be imbued with black words on white pages, framed by white waves and black nights."), and picnics at Divers Cove in Laguna Beach: "I remember the cliffs. At night they looked like dinosaurs ready to attack us. During the day we climbed them and looked out over our beloved Laguna Beach. If you had seen us from the beach below, you would've thought we were the picture-perfect average California family in the '50s." But of course they were not, and the story told through Diane's memories and her mother's journals is beautiful, at times tragic and always bittersweet.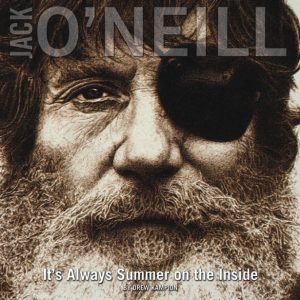 Wet and Wild
O.C.'s cold-water wave riders owe their chill thrills to the inventor of the surfing wet suit, Jack O'Neill, whose biography It's Always Summer on the Inside is a must-read for ocean lovers. The Irvine-based O'Neill clothing licensee is now part of the SoCal surf industry, but its origins run north to San Fran where Jack opened a surf shop in 1952 before moving it to Santa Cruz a few years later. Nylon jersey, neoprene foam and zigzag stitches were innovations that formed the fabric of the O'Neill empire, but Jack now focuses on his Sea Odyssey foundation, which teaches marine biology to school kids on board the O'Neill catamaran.