OC Spots
New Kids on the Block Hot new spots in the O.C.- By Kedric Francis
Healthy Bites
Created by noted author and health guru Andrew Weil, True Food is as healthy as it gets. If someone wants to go from workout to dining, there's a fabulous outdoor patio where fellow diners won't notice you sweating—we mean glistening—as you order a kale salad and a muddled organic cocktail.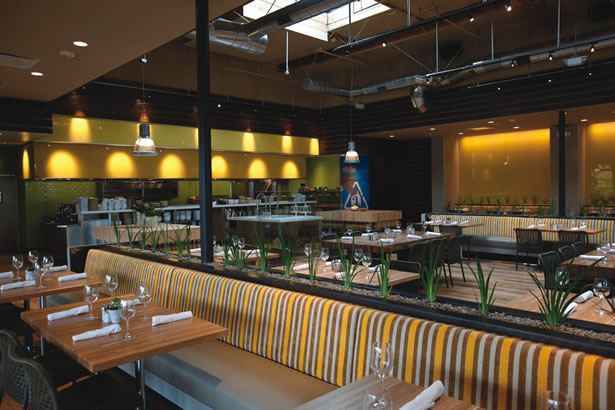 Where do Crystal Cove joggers and women pushing strollers go to satisfy their craving for a healthy repast? They head to the Shake Shack, an icon along the Newport coast that's been serving famous shakes—both healthy and decadent—for more than 50 years. Sure, they have healthy breakfast items such as oatmeal (and non-healthy items such as cinnamon roll French toast), but it's the date shake that still commands attention. Not in the mood for a date with date shakes? Juice is available too, for those with healthy refreshment on their minds. So yeah, get ya juice on!
The Holy Grail of health food stores, Whole Foods, is coming to Fashion Island in 2012, and will be a mecca for those looking for the ultimate in healthy fare. Until then, fitness devotes can jog up and down the aisles at Trader Joes in Crystal Cove Promenade, where healthy food options abound. It's a great place to load up on healthy supplies before heading out on a day hike in nearby Crystal Cove backcountry.
New Player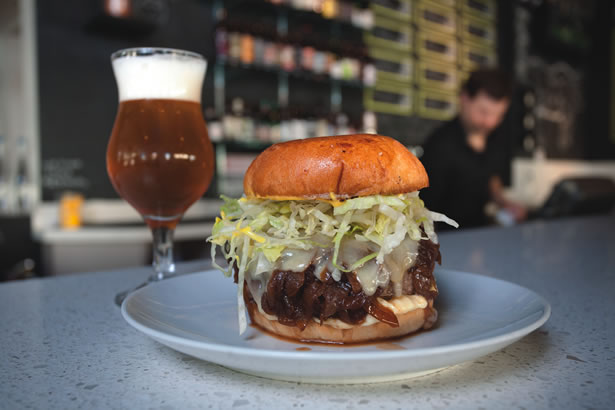 The Playground's slogan is "You & Me & All Our Friends," and for chef/owner Jason Quinn, 25, his open-door policy shows in every detail of the newly-opened Santa Ana restaurant—the most recent culinary masterpiece in the city's suddenly cool downtown. Taking his winnings as best food truck on Food Network's The Great Food Truck Race, Quinn branched out from The Lime Truck to open an ingredient-focused eatery where he's building a culture of pure play. Honoring all kitchen staff with a chef's title ("A chef is anyone who is passionately pursuing the culinary field as what they want to do with their life," he explains), and giving them free rein to order anything from their purveyors ("All I ask is if it tastes awful, they pay for it," he says), Quinn's kitchen churns out labors of love like eight-hour fries, a Prairie Fresh Farm pork chop injected with its own fat, and a killer burger that has a patty that takes four hours to prep and three people to grind twice. Featuring a certified cicerone, the craft beer list is always $5 and focuses on boutique breweries because "we want to support people who are doing what we are doing," Quinn explains. With a daily menu reflecting the farm's available produce, the dining room opens at 4 p.m. for pre-dinner tasting. (220 E. 4th St., Santa Ana; 714.560.4444; playgrounddtsa.com) —Stefanie Phan   
Best Coffee with a Shot of  Wow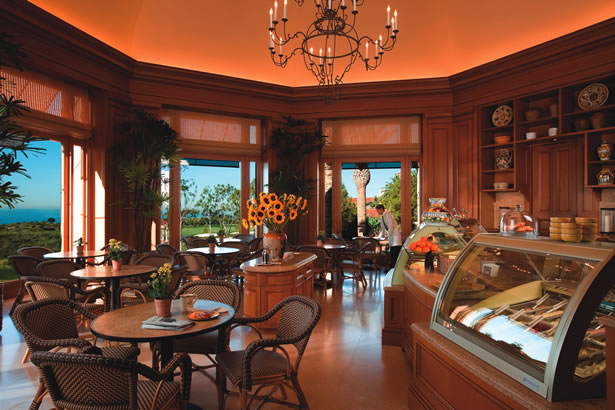 The Caffé, the coffee and gelato spot perched above the 18th green at The Resort at Pelican Hill's Ocean South course, is one of NB's best hideaway retreats, featuring La Colombe organic coffee, ground fresh in an imported Italian espresso machine, and a stunning view of Newport Coast. The charmlingly calm little café is our favorite place to witness the wonders of a winter storm as the squalls come blowing in off the Pacific. Plus, there's an expanding gourmet grab-and-go case for the perfect picnic that includes NapaStyle goodies as well as Pelican Hill's own olive oil and jarred olives from trees growing at the resort. And here's another touch that puts the place way above your favorite Starbucks: eye-openers are available, so put a splash of Jameson in your cup of joe and act like you're on permanent vacation, whether you are or not! pelicanhill.com ,