When it comes to food trucks, a fresh start usually means a short drive down the street. For Teri-Rocki Road, however, it meant traveling more than 1,000 miles to hit the West Coast.
Back in 2012, Mari and Rob Taylor watched as the food truck phenomenon transformed the dining world. Seeing that the craze had still not hit their town of Bentonville, Ark., the couple decided to take action. "Food trucks were becoming really popular at the time," Mari says. "… One day my husband said we should start our own and so we did."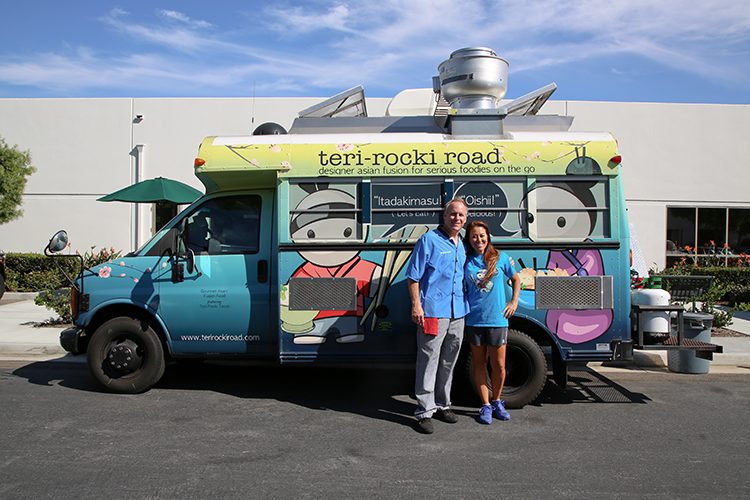 Taking advantage of the untapped market, the couple found a truck, developed an Asian fusion concept inspired by Mari's Japanese upbringing, and hit the road. They acquired a solid following in the area, but an opportunity to change locations presented itself. "During that time, I sold my company, which meant we could move back to California where I grew up and where a lot of our family was," Mari explains.
Starting over in Corona del Mar was no easy feat, but the couple eventually got their truck back on the streets in late 2014. "We really took our time relaunching it," Mari says, adding that they're intent on a slow but steady growth. "We wanted to serve the neighborhood first and we wanted to do it right."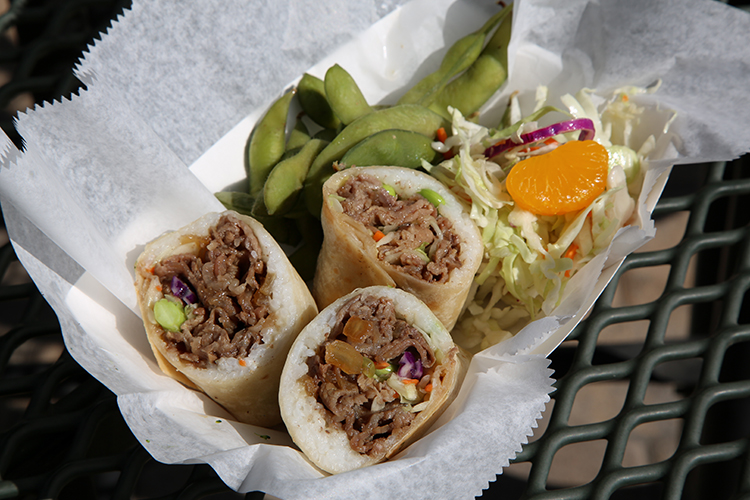 ---
A Teri-Rocki Road must-have is the teriyaki rib-eye wrap. Freshly shaved and marinated rib-eye is joined by caramelized onions, steamed rice, Mari's special Asian slaw and steamed edamame, all rolled up in a flour tortilla. Add fresh-cut fries and some salted edamame pods and you'll be in Asian fusion bliss.
---
Mari, who develops the recipes, is insistent on making everything from scratch and refuses to use mass-produced products in her cooking. By combining authentic Japanese flavors with classic American and Latin influences, she's created a number of memorable dishes that define the essence of food truck fusion. The teriyaki chicken baked potatoes exude the innovative nature of the business, while the teriyaki bowls showcase the type of familiar food she grew up with.
"A lot of what we serve from our truck, you won't find at your typical restaurant," Mari adds. "That's what makes food trucks so great; you can be experimental and have fun. … People love that."
—Written by Matt Valdez