Carmindy, the quintessential California beach girl turned New York makeup artist, shares her best beauty tips for a Newport winter.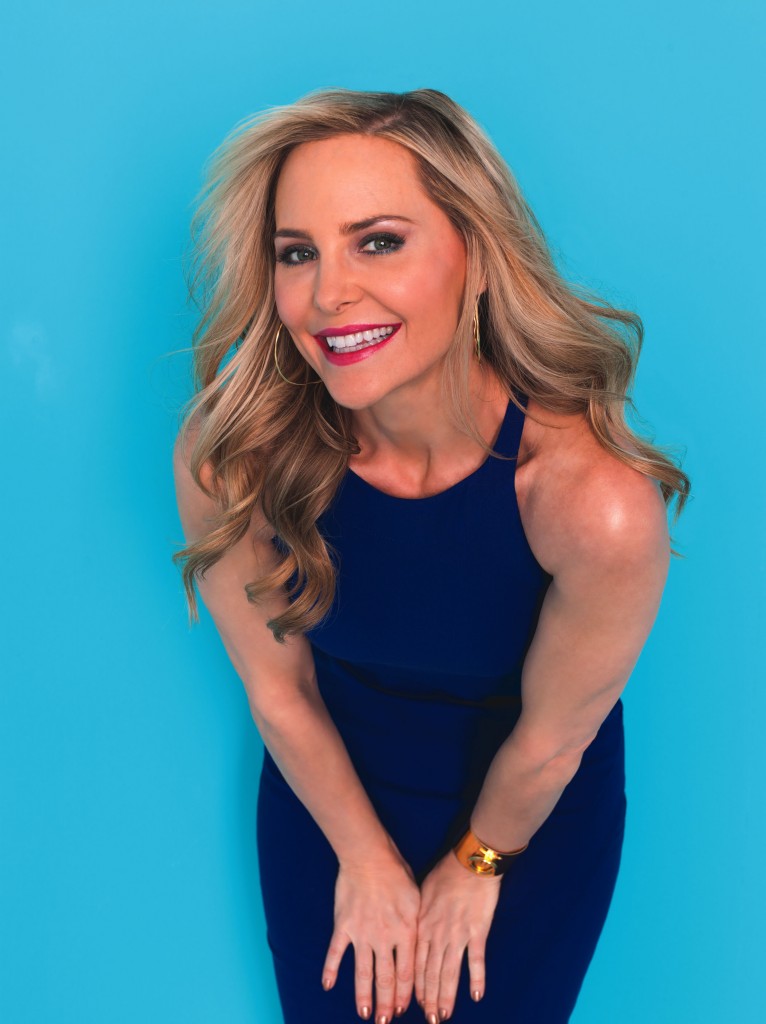 By Vicki Hogue-Davies
Makeup expert Carmindy, who leapt to fame on the hit TLC show "What Not to Wear," got her start right here in Newport Beach. In fact, the makeover guru was born at Newport's Hoag Hospital and grew up in nearby Huntington Beach.
Although Carmindy's career has taken her across the country—she's traveled the world working with models and everyday women alike for magazines like Cosmopolitan, Elle and InStyle as well as TV shows—she always likes to have one toe in the sand, never forgetting her coastal roots.
"I am still a California girl at heart," Carmindy says. "All my friends were in Newport and Huntington. I spent my entire childhood and 'teenage-hood' literally playing in Newport Beach and started a makeup business there with one of my dearest friends when I was 17."
She got her start working with Newport Beach photographers before she became a makeup apprentice in Los Angeles. Later, she moved to Miami and New York, where she established herself as a top makeup artist and helped transform women's looks on "What Not to Wear" until it concluded its 10-year run in 2013.
Carmindy works her makeup magic to highlight a woman's natural features, inspiring confidence in her clients. She has furthered that effort with a variety of projects, including her eponymous beauty app.The smartphone app allows women to create custom avatars using their skin tone, hair color and eye color to help find cosmetics that work best with their features. She is also releasing a beauty book for teenagers this year—adding to the three best-sellers she's already penned—and launching a makeup company, Carmindy and Co.
Newport Beach Magazine spoke to Carmindy about her approach to makeup, including insider tips for achieving a flawless look perfect for a coastal winter.
Newport Beach Magazine: What is your beauty philosophy?
Carmindy Bowyer: I believe in women enhancing their natural beauty. If you have a strong nose, celebrate it. If you have gorgeous eyes, play them up and forget about what you don't like.
NBM: What makeup looks would you recommend particularly for Southern California beachside living?
CB: My five-minute face is perfect for a natural, beachside look. It starts with a tinted moisturizer, BB cream or light foundation. Then, I like to use a product called Nanoblur, [which] is literally like a blotting paper in gel form. Next, … take a cream or powder shimmering highlighter under the eyebrows, at the inside corners of the eyes and on top of the cheekbones. Smudge chocolate or espresso eyeliner along the upper lash line for an illusion of thicker lashes without looking heavily made up. Then, use a tube-technology mascara that washes off without heavy-duty remover. [Finally], swirl a powder blush on [your] cheeks—coral looks especially good with a tan—and apply a tinted lip balm.
NBM: What makeup looks are on trend this winter?
CB: The big makeup trend for winter is jewel-toned eyeliner. With it, you can create a lighter look—you don't have to go heavy-duty. Jewel-toned eyeliner plays into winter's shades, so think amethyst, emerald, jade and sapphire.
NBM: What tips do you have for caring for skin in winter?
CB: Switch over from lighter to heavier products, because California is dry in winter. Instead of gel or lotion moisturizers, use creams to bring more hydration into your skin. Another trick I recommend is to keep lip balm in every strategic place you can find.
NBM: What skin care tips do you have specifically for men?
CB: One of my favorite tips for men, who often don't like to go to the store to buy product, is to get white sugar from the kitchen and keep it next to the shower or [their] shaving gear. Mix it with soap and water and scrub with it. It is the best exfoliant for skin.
NBM: What are your top three beauty tips for women?
CB: There is a skinny eyebrow epidemic going on these days, but a fuller brow means a younger looking face. Don't overpluck your eyebrows. If you have [overplucked], use a good brow corrector. [Additionally], never sleep in your makeup, no matter how tired you are. … [And], never leave your house without sunscreen—that is especially true in Southern California. Use a 30-plus [SPF] every single day after you put your moisturizer on and before your makeup. Be smart about using sun protection and you will stay looking good for a long, long time. NBM