Brasserie Pascal
Brasserie Pascal at Fashion Island offers traditional French cuisine in a welcoming atmosphere.- By Micaela Myers | Photos by Jody Tiongco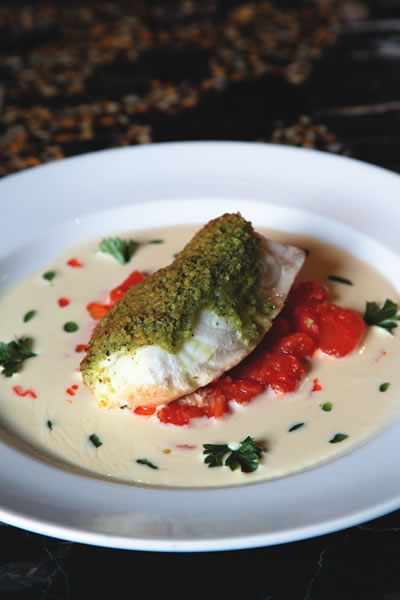 Orange County's own star French chef, Pascal Olhats, has been at the helm of several Newport Beach restaurants since the 1980s. While many loyal customers were sad to see Tradition by Pascal shutter its doors earlier this year, they will be happy to hear that some of those signature dishes are available on the Brasserie Pascal menu. Located in Fashion Island, Brasserie Pascal offers a taste of France, both in the traditional French cuisine and the brasserie atmosphere, which is warm and inviting, with shiny dark wood and black and red accents. What you won't find are tuxedo-clad waiters and white tablecloths; Brasserie Pascal is a friendly place, where you can have good food in a casual atmosphere with authentic French flavors, as Pascal himself describes it. "I like traditional," he notes. With Brasserie, he sought to maintain authenticity but in a non-intimidating atmosphere.
If you're dining at Brasserie for lunch, a traditional French salad is a great place to start (or have as a meal). The Salade Maison features frisee and butter lettuce, poached egg and warm lardons served tableside with house vinaigrette. Or, opt for the duo of beets salad with lemon-flavored goat cheese, roasted hazelnuts and sherry vinaigrette. The mussels are also not-to-be-missed, prepared simply (and deliciously). Try the sauvignon blanc mussels made with white wine, leeks and herbs. Whatever you do, if you're a lover of meringues, make sure to order the Ile Flottante—light and absolutely mouth-watering, this meringue is house-made and cooked in milk.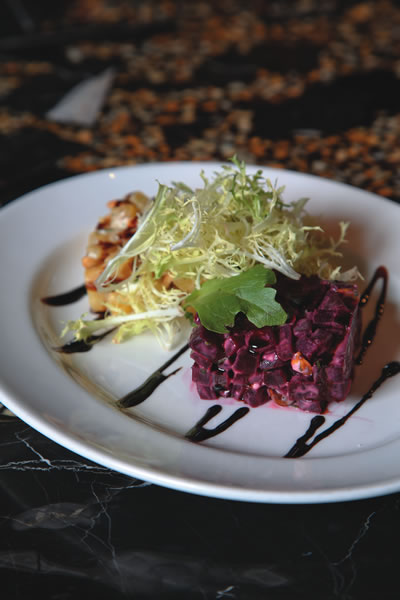 On the dinner menu, you'll find tasty house specialties from the Tradition by Pascal menu, such as thyme-crusted sea bass, braised rabbit and rack of lamb, as well as a full Brasserie dinner menu. Pascal's special roasted bone marrow is from a family recipe, featuring beef marrow on the bone topped with garlic persillade and served with toast points and Pascal's favorite condiments. Pascal recommends scraping the bone barrow off and mixing with the condiments—the way he enjoys it. While bone marrow is now somewhat of a trend in foodie circles, when Pascal first began serving it, no other restaurants were, and his preparation style remains singular. Another favorite on the Brasserie menu is the steak frites—a grilled, flat-iron steak served with roasted tomato and French fries.
Brasserie also offers an extensive and varied wine list, with about half of the wines from France, many at a good value. Happy hour, held from 4 to 7 p.m. Monday through Friday, at Brasserie is very popular and features sliders, small bites, Champagne cocktails, plus wine and beer. It even took home Best Happy Hour at the recent Golden Foodie Awards. The bar at Brasserie is elegant and welcoming—the perfect place to gather with friends at the end of the day. NBM