One of Fashion Island's newest restaurants offers a fresh, innovative take on classic dishes.
By Allison Hata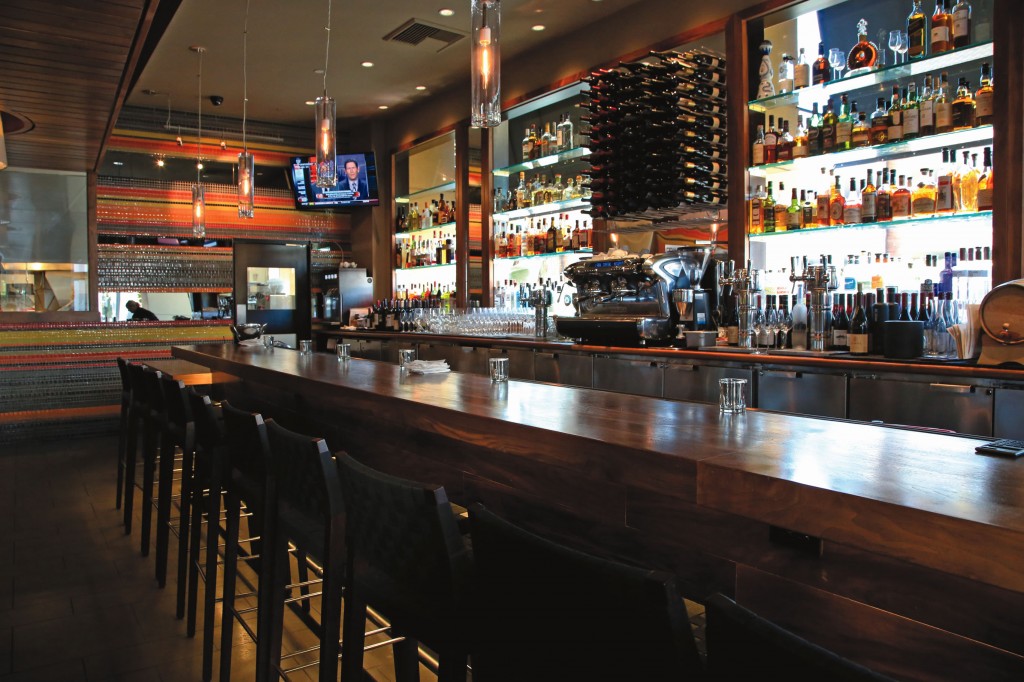 At the heart of every great restaurant is a friendly, engaging staff, armed with quick recommendations and personal insight into the menu. People don't want to go out to eat and hear the same script from the servers every time, says Lark Creek Newport Beach general manager Chad Sisco. That sentiment is echoed in every moment of the dining experience at the recently opened Fashion Island restaurant.
After being seated in an intimately lit dining room, which exudes a quiet warmth with its dark wood furnishings and contemporary colors, we're greeted by Kyle, who jokingly promises that a fantastic server will be taking care of us that evening. He lives up to his word by sharing the menu's best offerings, beginning with some must-try cocktails.
Those who come just for the drinks won't be disappointed. Craft cocktails abound here, with old standbys that take on new life. For fans of the classics, the Moscow mule can't be beat, served in a traditional copper mug; another top choice is the Unfashionable, an Old-Fashioned featuring Russell's Reserve small batch bourbon.
Though the cocktail menu is extensive, the restaurant also offers six wines on tap. "It's the closest you can get to actually drinking it from the barrel," Chad explains. Additionally, there's an impressive selection of craft beers, the only type the restaurant serves—no Budweiser to be found here.
Once drinks are served, Kyle is ready with another set of detailed recommendations on the chef-driven menu. One plate that's enjoyed by diners and servers alike is the signature barbecue chicken tamale pancake, served with avocado salsa and tortilla strips. Lighter options include the white shrimp ceviche with avocado, cilantro, jalapeno and lime, complemented by the subtle spice of the Tunisian pepper paste aioli that accompanies the inventive chickpea fries.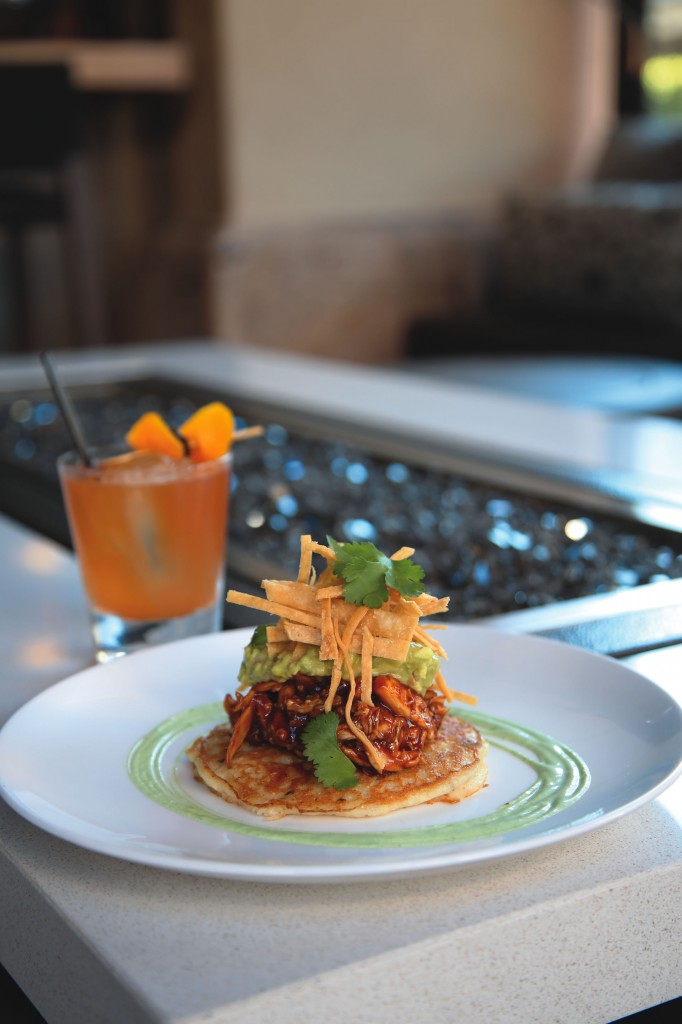 Though you could easily make a meal of the starters, leave some room for the main course—the duck confit and mushroom risotto blends tender pieces of meat seamlessly into the creamy rice. Another heartier entree, the cedar-brined pork chop, offers a smoky flavor that transfers to the side of butternut squash, which is deglazed in the pan with maple syrup.
With some encouragement from the servers, diners will find that dessert is a must at Lark Creek. New on the menu is a rich chocolate semifreddo, a decadent dish with chocolate mousse, buttery toffee pieces and toasted marshmallows that's reminiscent of a s'more. A favorite at every Lark Creek restaurant is the butterscotch pudding, served with Chantilly cream and a Mexican wedding cookie for a sweet but not overpowering finish.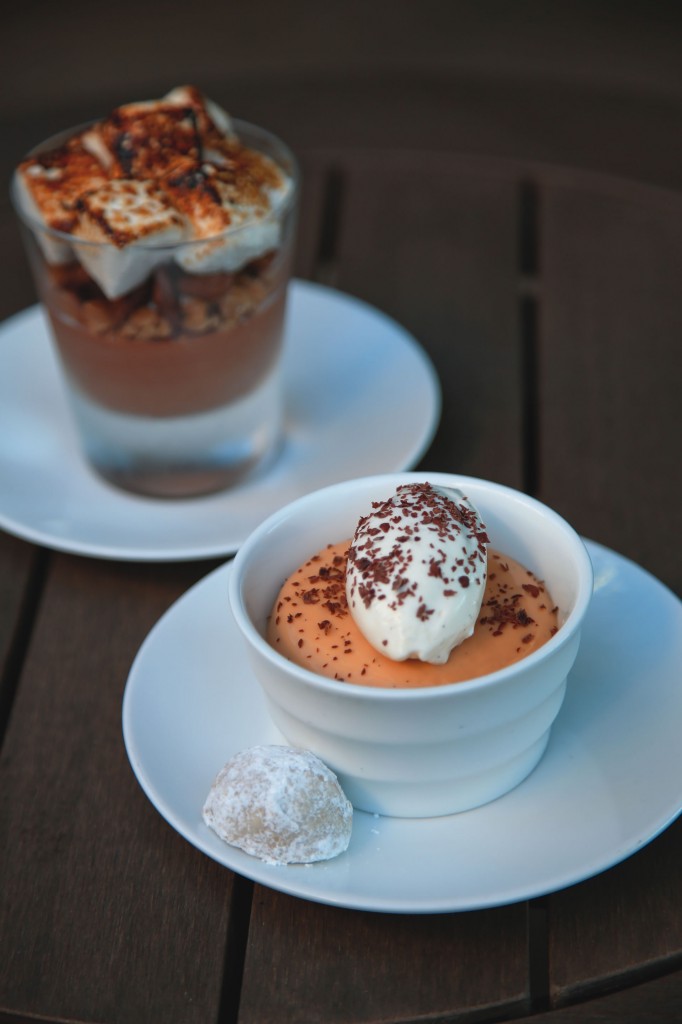 Whatever you choose, this is a meal well worth being savored, made even better by the genuine warmth and hospitality of an excellent staff. NBM