A Newport Beach Magazine editor contemplates the need for a 24-hour restaurant in the city.
By Tess Eyrich
I  won't hesitate to tell you that I'm not a morning person. In fact, prior to landing my position as an editor here at Newport Beach Magazine, I deliberately chose to work jobs that allowed me to roll out of bed around 11 a.m. each day and work—like some kind of vampire—into the questionable hours of the night. As a result, most of my dinners were eaten at ungodly hours: midnight, 2 a.m., oftentimes even later.
I held a few successive jobs in Newport Beach, but found the city presented me with a dearth of late-night dining options. And despite my youthful exuberance, I realized early on that there were only so many doughnuts I could eat from shops like boardwalk institution Seaside Bakery—which never closes—without endangering my health.
Instead, I longed for something more inviting: an all-night, sit-down restaurant, much like the iconic Harbor House Café. The diner's two locations, in Dana Point and Sunset Beach, flank the outer edges of Orange County's coastline. Both embrace the highest level of kitsch with classic film posters—all framed, some lining the ceilings—hung alongside 1960s Hawaiian tourism paraphernalia and personal photographs of locals and celebrities alike. Eating a late-night meal at Harbor House is an experience that can't be replicated, but one that feels so overwhelmingly traditional, you'd swear you remember having done it before.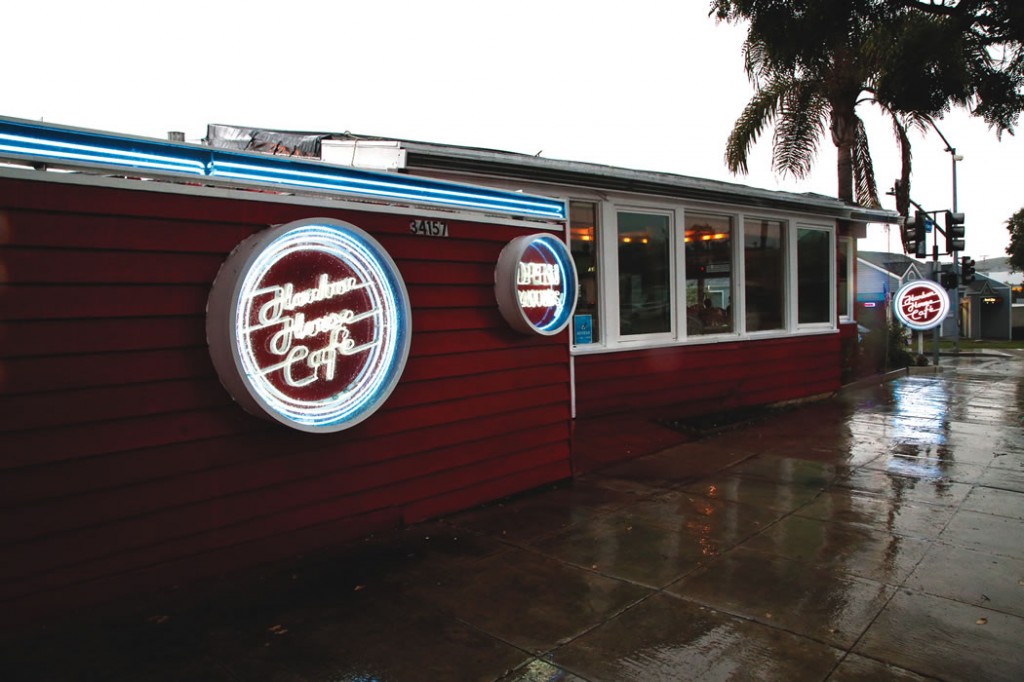 It's an experience I'd like Newport locals to enjoy. I suggest we broaden the city's dining scene, which becomes largely obsolete past 11 p.m., by opening a 24-hour restaurant. Adding such an establishment to Newport's culinary landscape will make it only more diversified, and thus more appealing to a wider audience.
Newport is known for its thriving nightlife, but offers few places to grab quality food after an evening spent with friends at a bar, lounge or dinner party. An ambitious restaurateur who resolves to give the people what they need—and has his intentions approved by the city's seven-person planning commission—most likely will be rewarded with substantial success, especially on weekends.
"There are a lot of people out there who eat late dinners," says James Liu, who oversees operation of the 24-hour Mae's Cafe in Garden Grove. "Our late-night customers are a younger demographic. I would say the age range is between 18 and 40."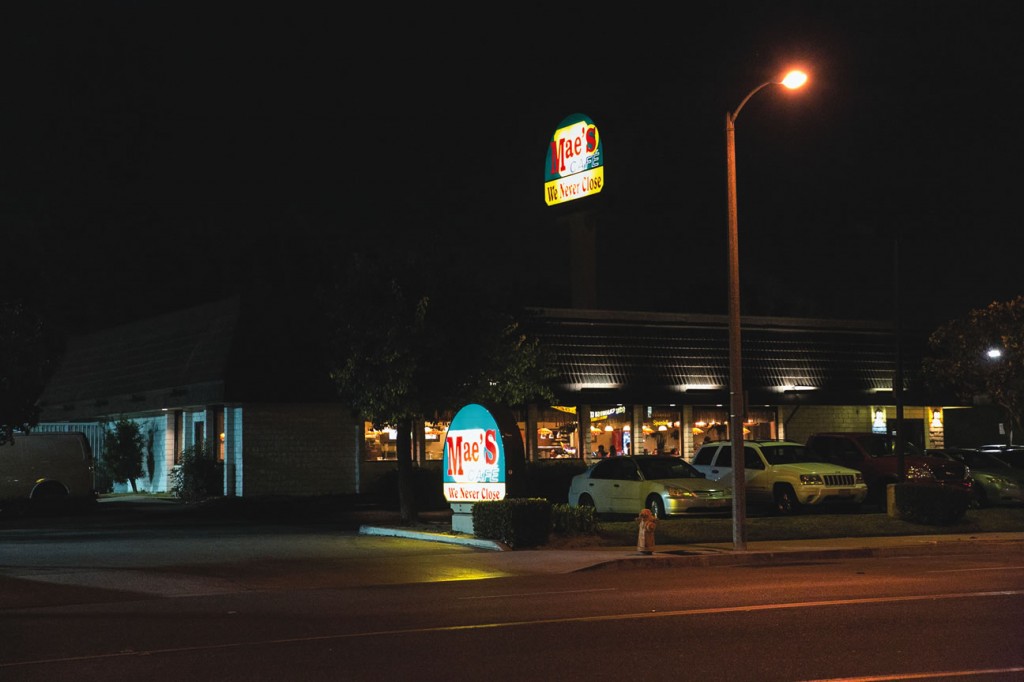 "Like all 24-hour establishments, we will have the post-partying crowd," he adds. "But we also have customers who are looking for a place to eat, sip coffee and have dessert with friends at night."
Similarly, Frankie Lopez, manager of the Westminster-based Café Westminster (which he claims doesn't even have locks on its doors), notes of his restaurant's clientele, "We have a few local bars and lounges that send us frequent business. Mostly young students visit us at night to study."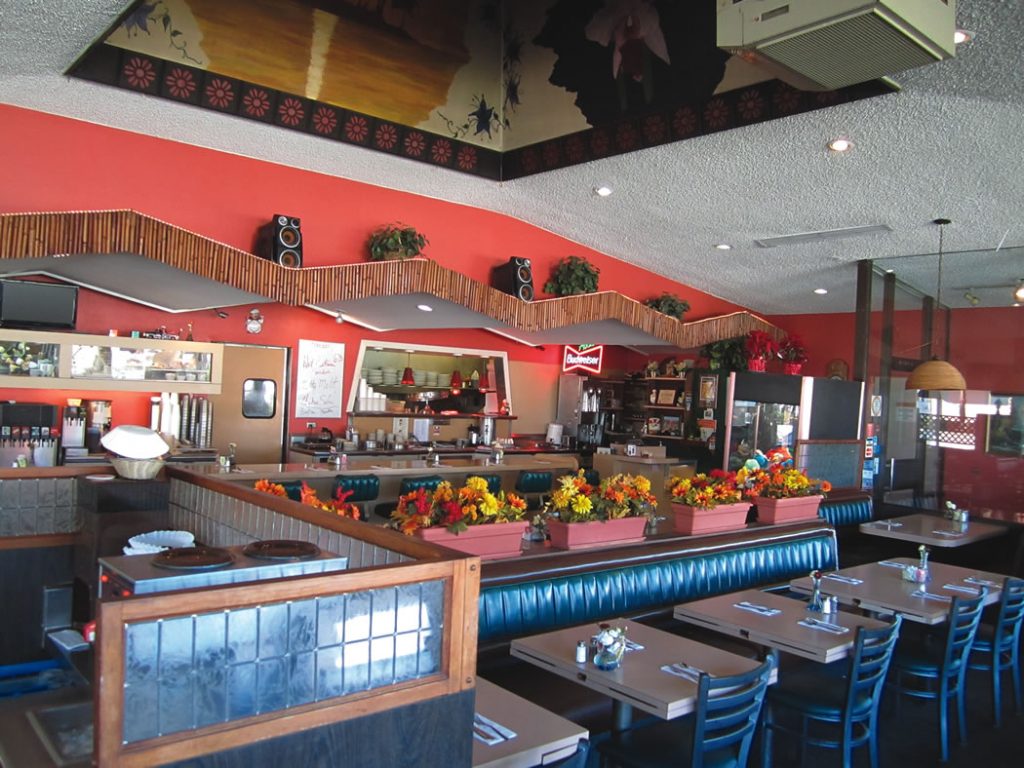 Over time, all-night restaurants tend to become vehicles for bringing locals together, leading owners to speak of their customer bases as insulated communities: "People know us by name," Frankie continues. "We have our regulars who come in daily, once, twice or up to three times a day. The Café Westminster is like [fictional hangout] the Peach Pit from 'Beverly Hills, 90210.' Everyone who visits becomes friends of the family."
The kind of place I'm proposing, hopefully, will share this same sense of community, but it doesn't have to be a typical diner. In fact, I envision it being something more like the gourmet eateries that have popped up across the county over the past few years: The Crow Bar and Kitchen in Corona del Mar, The Crosby and Lola Gaspar in downtown Santa Ana and, most recently, The Blind Pig Kitchen + Bar in Rancho Santa Margarita. Think smaller plates, seasonal ingredients and an intimate environment—all offered 24 hours all day. NBM