A restaurant resource for dining in Newport Beach
By Newport Beach Magazine Staff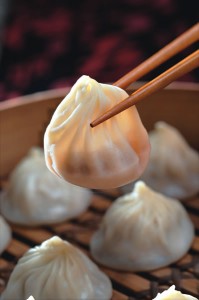 New to Newport
There's a new spot to try traditional Italian dishes with a California twist: At Cucina Enoteca, which opened in late August at Fashion Island, the menu is filled with inventive entrees like risotto tossed with fava beans, pecorino cheese and a strawberry balsamic dressing. It also has an on-site wine shop with 250 bottles that diners can take home or pop open to enjoy with their meal. (949-706-1416; cucinaenoteca.com)
Din Tai Fung has also finally opened, launching a dumpling craze in Orange County. The family-owned restaurant, which also has several overseas locations in addition to U.S. outposts in LA and Seattle, arrived at South Coast Plaza with its signature xiaolongbao in August. The Shanghai-style steamed soup dumplings are filled with a piping hot broth and feature precisely 18 folds—no more, no less. Located in the former McDonald's space on the second floor, the restaurant serves lunch and dinner in a completely transformed space that features an exhibition kitchen for diners to view the dumpling-making process. (714-549-3388; dintaifungusa.com)
Diners can be whisked away to France when they stop by the recently opened Moulin Bistro-Épicerie-Café for a baguette, croissant or other French specialty. Breakfast is served all day, or patrons can choose from charcuterie and cheese plates, light sandwiches and other family recipes from Laurent Vrignaud, who opened the bistro to bring a piece of his childhood in Paris to Newport. (844-376-6243; moulinbistro.com) —K.C.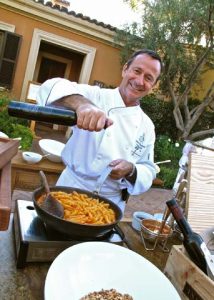 In the Italian Way
Every fall in Italy, community and friendship unite in a celebration based around the autumnal harvest. For the past four years, The Resort at Pelican Hill has transported that convivial spirit to Newport Beach during its Festa dell'Autunno. The festival, which is open to resort guests and Newport Beach residents alike, takes place Oct. 10-12, exploring many of the enchanting aspects of Italian traditions. On Friday evening, Andrea restaurant will host chef Massimiliano Mascia of Michelin-starred Ristorante San Domenico in Italy, who will prepare a multicourse dinner for attendees. A street festival on Saturday explores the delicacies of five of Italy's regions alongside visual arts entertainment, live music and a family bocce ball tournament; afterward, guests will be treated to dinner and dancing alfresco during Festa dell'Unitá. Little ones can participate in the festivities at Carnevale dei Bambini, where kids ages 4 to12 will learn Italian dancing, create art projects and enjoy pizza and popcorn while watching a movie. Sunday morning closes out the weekend with a bottomless prosecco brunch on the Mar Vista event lawn as a jazz trio provides complementary background music. (855-553-3782; pelicanhill.com) —L.M.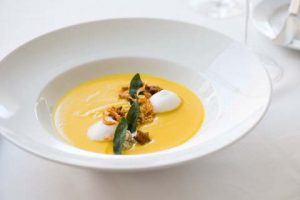 Broadway Bites
Segerstrom Center for the Arts has long been a space for Newport Beach residents to enjoy an evening of entertainment, from plays and concerts to dance performances. Its adjacent restaurant, Leatherby's Cafe Rouge in the Renée and Henry Segerstrom Concert Hall, is just as beloved and a popular place for theater patrons to enjoy a pre-show dinner. In honor of Segerstrom's 2014-2015 Broadway season, chef Ross Pangilinan has created themed prix fixe menus to be served prior to each performance until the end of next year.
The menu for "Dr. Seuss' How the Grinch Stole Christmas! The Musical" (available Dec. 10-14) features a first course aptly named "Welcome, Christmas." The dish is a savory butternut squash soup with delightful "gifts"—vanilla foam, cranberry tempura, star anise croutons and hazelnut soil—sprinkled throughout.
For fans of "Pippin" (Nov. 11-23), the "Magic to Do" molecular beet salad boasts all the colors of the circus, while the "Prayer for a Duck" entree features Muscovy duck breast, polenta cake and Brussels sprouts leaves tossed with pomegranate seeds and a truffle vinaigrette in honor of the musical's melancholy tune.
The "Hold Me in Your Heart" dessert—inspired by "Kinky Boots" (Dec. 30 to Jan. 11, 2015)—is composed of panettone bread pudding, a red wine poached pear and Grand Marnier ice cream. With these options, theatergoers can match their taste in musicals to their taste in food for one memorable experience. (714-429-7640; leatherbyscaferouge.com) —B.B.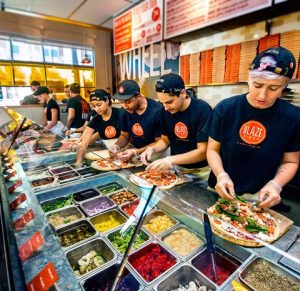 Upcoming Eats
The dining options in newport continue to grow with these eateries scheduled to open throughout the next year.
This winter, Blaze Pizza is expected to open a new Southern California location at Fashion Island.The artisanal pizza chain allows customers to build their own personal pizzas using as many toppings as they wish. Diners go through an assembly line to top the dough—which is made from scratch using a recipe developed by Executive Chef Brad Kent—with an array of sauces, cheeses, meats and vegetables. In addition to the 11-inch pizzas, the menu will feature signature salads, house-made s'more pies and drink options like fresh lemonade, wine and beer. (blazepizza.com)
Slapfish, a sustainable seafood shack, signed a franchise agreement with Abdelmuti Restaurant Group in March and announced plans for a new location on the peninsula—one of six scheduled to open in Southern California in the next three years. By the end of the year, locals and visitors will be able to dine on the infamous fish tacos, lobster rolls and clam chowder fries without having to venture to the restaurant's outposts in Laguna Beach or Huntington Beach. (slapfishrestaurant.com)
Opening spring 2015, Sushi Roku will bring the fresh, innovative sushi it currently serves at its locations in Los Angeles, Las Vegas and Arizona to Fashion Island. The Newport Beach restaurant will feature minimalist decor with coastal elements, including natural earth tones and open spaces accented with foliage. Lunch and dinner options will range from contemporary sushi to exotic appetizers and entrees. (sushiroku.com) —K.C.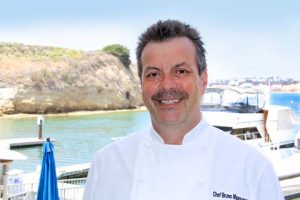 Changing of the Guard
The tides are constantly changing in the local dining scene. One minute, the community is buzzing about a new eatery like DivBar nestled among the Mariner's Mile businesses; the next, the space has been reinvented as a dynamic pizza place. Though less noticeable, this is also the case behind the scenes, as new chefs slide seamlessly into the kitchens of our favorite restaurants.
French-born chef Bruno Massuger was recently introduced to the Newport culinary community as executive chef of Back Bay Bistro. Bruno was trained in both French and American culinary institutes, in addition to working at The Center Club in Costa Mesa—a background that didn't go unnoticed by the Newport Dunes Waterfront Resort's management team. In his new post, he heads the nearly 200-seat restaurant in addition to overseeing the catering division. (949-729-1144; newportdunes.com)
After the unfortunate passing of the talented Brian Hirsty earlier this year, Bluewater Grill appointed a new executive chef in late July. Jason Mazur, who previously worked as chef of the company's Redondo Beach location, will carry on Brian's legacy, spending the majority of his time in the flagship Newport Beach kitchen. In addition to developing new  menus, dishes, sauces and house specialties, Jason hopes to introduce more sustainable, innovative practices to the restaurant. (949-675-3474; bluewatergrill.com) —K.P.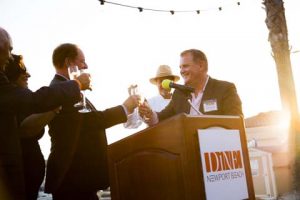 Culinary Community
This September marked the launch of Dine Newport Beach, a new venture between the Newport Beach Restaurant Association, Newport Beach & Co. and the city. Operating as a business unit of Newport Beach & Co., the new program is intended to help grow, enhance and market the local food community. A kickoff party held at Balboa Bay Resort Sept. 10 served as the official debut, beginning with a new website for searching seasonal menus and news. Throughout the year, Dine Newport Beach will also host sweepstakes and culinary events. (dinenb.com) —A.H.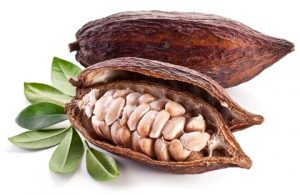 From Bean to Bar
A handful of modern chocolate makers have raised the stakes when it comes to the classic sweet—it's no longer enough to be organic, small-batch or handcrafted. Today, the latest trend in chocolate indulgence is bean-to-bar creation. Cacao beans sourced from countries like Venezuela, Peru and Bolivia are roasted, tempered and molded into artisanal bars for consumers to enjoy. Valenza Chocolatier owner Amy Jo Pedone, a locally celebrated chocolatier who operates out of The Hood Kitchen in Costa Mesa, explains that taking control of the process allows chocolate makers to preserve the distinct flavors of the beans—for example, beans from regions with banana trees might adopt a fruitier taste profile, while beans from volcanic areas take on earthier notes.
While this is a big movement in the industry, there are only a few purveyors in the U.S. engaging in the practice. Locally, Blackmarket Bakery at The Camp is known for its curated selection of artisanal bean-to-bar varieties, with brands such as Dandelion Chocolate, Dick Taylor, Fruition and Ethereal sold at the Costa Mesa shop.
For those who want to tempt the palate with an array of bean-to-bar chocolates—including some hard-to-find varieties—Amy Jo hosts seasonal tasting workshops that conclude with a sampler of her signature bonbons. Upcoming workshops are scheduled for Oct. 22 and Nov. 19 at The Hood Kitchen. (949-891-1206; valenzachocolatier.com) —A.H.