Newport Beach style gurus help you cut your beauty routine in half and look better doing it.
By Somer Flaherty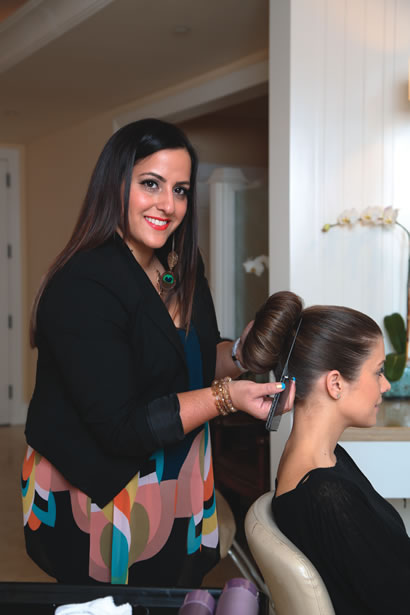 Pluck, buff, exfoliate, plump, moisturize, rinse and repeat. How do you look like you have a team of beauty stylists behind your perfectly put-together look when you really have got only minutes to spare? We have turned to local beauty experts to give us their best insider secrets for what we can remove from our beauty routine list, where we can combine steps, and when we shouldn't spend an extra second of time.
The Right 'Do
Before you even begin thinking about the perfect asymmetrical cut, low- versus high-maintenance hair color, or the always "done" blow out, the health of your hair has to be in check. If the time you allocate for beauty maintenance is already staggering, you may wonder how you are going to upgrade your coif with extra products. The right products and applications are key to getting great looking hair in less time, says Kuen Rameson, founder and CEO of Newport Beach luxury hair care company Gloss Moderne.
If your hair feels and looks dry or you have problems with frizz, spend just a few extra seconds to add a glossing serum to towel-dried hair, Kuen says. "This adds a mega-lacquer finish and does double-duty as a thermal protectant." Work a small amount of serum through damp hair with the palm of your hand, starting at the ends and working your way up to a few inches from the roots. Be sure to smooth hair downward with slight pressure between both palms as if your hands are a flat iron. Then carefully comb through the hair from roots to tips. "This will smooth the hair cuticle tremendously even before you begin styling," Kuen says. "It's like lip gloss for your hair."
For even deeper conditioning, Kuen recommends a hair masque once a week. They require roughly 15 minutes but are essential for giving broken hair shafts (i.e. damaged tresses) some TLC and making the hair healthy, smooth and shiny. Kuen has a inside tip for those who want the benefits but really don't have the time: Instead of waiting for the masque to set in and work magic during the day, use it overnight. "Skip your normal shampoo in the morning and apply it at night," she says. "After shampooing, massage a high-gloss masque treatment into damp hair, put a towel on your pillow and leave it on while you sleep. Rinse hair in the morning, and it will be the softest and glossiest you've seen in years."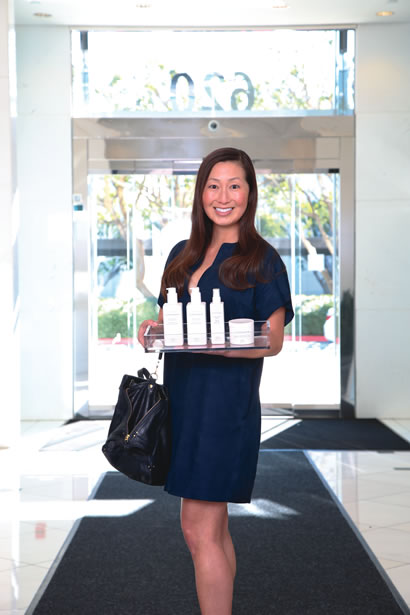 When it comes to hair color, "Keeping your dyed hair color close to your natural color gives you the most wiggle room for extending visits to even eight or nine weeks for highlights," says Newport Beach stylist and owner of M Salon, Misty Wilson. She adds that shampooing less frequently will also extend the vibrancy and life of your hair color. "When you do shampoo, use cold water and experiment with just shampooing the scalp, not the ends of your hair. This will keep it more moisturized."
Misty says a long-term time saver is protecting your hair from the sun, which can cause color fading. "Whether you are out in the sun or just blow drying your hair, you really need something to protect it from the heat. The five-second step of adding a heat protecting spray is so worth it because it will keep your hair looking better, longer."
In this day and age, we can outsource almost anything, including our hairstyle. If you're trying to squeeze every last minute out of your day, you may scoff at the initial idea of driving to a salon and getting a weekly blowout, but the outsourcing of your style is a great excuse to multitask. Catch up on work emails, schedule your next dentist appointment, draft your grocery list and plan for your next vacation during a 30-minute styling session. "Getting a weekly blowout absolutely saves you time," says Alli Webb, co-founder of Drybar, a salon devoted entirely to blowouts. "Washing your hair every day isn't great for the health of your hair. By getting a weekly or even bi-weekly blowout, you don't have to wash and style your hair several times a week, and it will significantly cut down on your primp time in the morning." Alli explains that a really good blowout will require few touch-ups in the few days after your appointment, but using a dry shampoo to absorb excess oil or a terry-cloth lined shower cap while bathing can protect hair from the shower's humidity and extend the life of the blowout.
If you didn't have time to schedule your weekly blowout, Misty says you can also save time just concentrating on blowing dry your bangs and the front of your hair after a shower and pulling the rest back in a bun. "You can also braid your hair at night when it's wet and then undo it in the morning for dry, beach-y waves without any extra styling needed."
Washing your hair at night can also save valuable time in the morning, says Romina Costa, artistic director of Kim Vo Salon at the Montage Laguna Beach. "Once you have towel-dried your hair, twist it into four buns. In the morning, release your buns and you will have beautiful, soft waves."
Romina says choosing the right hairstyle—one that doesn't need a blow dryer or heat tools—is another option for creating a beautiful look in a short amount of time. "A sleek, high ponytail can quickly turn into a modern topknot with the use of a sock. Just snip the tip of the sock at about 4 inches from the top, slide the ends of your hair into the sock, and roll your hair down and around the sock until you've formed a bun," she says. "There is no need for bobby pins or extra hair ties."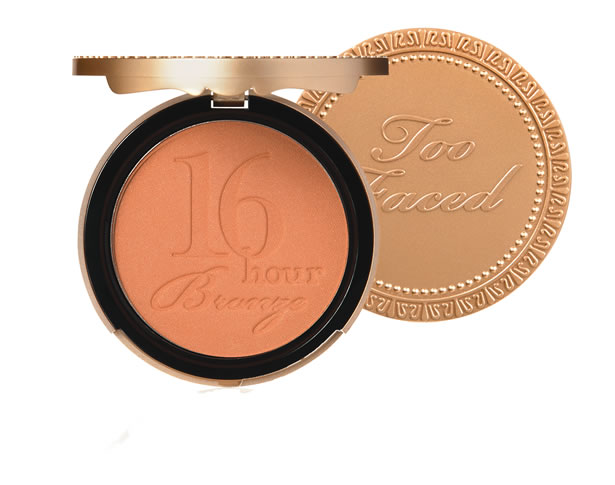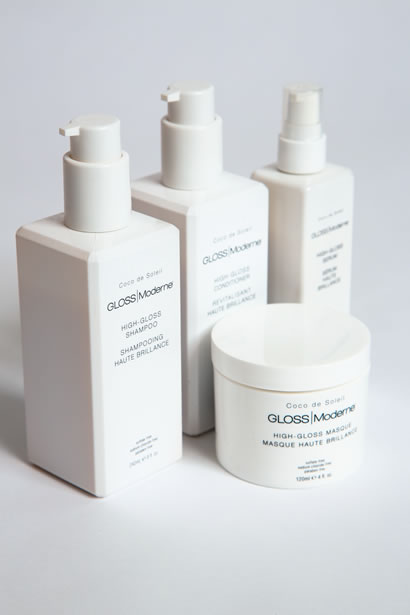 Your Best Face Forward 
For women who wear makeup each day, tips to cut down on time in the morning can add up to big savings by the end of the week. Corona del Mar's Jerrod Blandino, the creative mind behind glam factory Too Faced Cosmetics, says if you're short on time, five steps in five minutes is all you need.
"Start with a great BB cream," he says. "You will get all the skin care benefits and coverage in just one step. It's like a shampoo and conditioner all-in-one deal." BB Creams contain SPF, disguise blemishes, moisturize the skin and in some cases contain anti-aging properties. Many new BB creams—short for blemish balm or beauty balm—come in color tints for both makeup and skincare benefits in one easy step.
"[After applying the balm], use a bronzer for a pop of radiance and color—apply to the perimeter of the face, around the hairline, under the jawbone and chin, and then apply a bit more generously on the cheeks for the perfect natural blush," Jarrod adds. "Bronzer gives you that contour and all-over color you need, in seconds."
Next, he recommends adding two or three coats of mascara. "It opens the eye, lifts the lashes and adds a bit of flirt."
For the fourth and final step, sweep a creamy lipstick over the lips.
"To finish it all off, don't forget a smile," he says. "It makes everyone look younger."
Nail a Perfect Manicure 
Even the best hair and makeup can't distract from chipped nails and scary cuticles. But the key to a quick nail routine isn't what you are asking for at the salon; it's what you're doing at home between visits, says Corona del Mar's Nail Bar Manager Mary Ta. "If you want your salon manicure to last longer, spend a minute every other day to apply a quick top coat," she says. "If you have got just a bit more time, you can gently push back your cuticles with a Q-tip right after [a] shower, which will keep them looking better between salon visits."
For those who can't find the time to visit the nail salon, an at-home, no-nonsense manicure can take just minutes with the use of a shiny buffer and clear coat of polish. For a quick manicure with color, start with a base coat, add a light-colored varnish and finish with a top coat. Unless you really trust your painting skills, steer clear of a dark polish, which makes application flaws boldly stand out. You can use a nozzle-free blow dryer with a cold setting to dry nails. Don't try this trick with the warm setting, as it will make the polish expand and could cause it to chip sooner.
Samira Asemanfar, founder of Bellacures on Balboa Island and other salons throughout Orange County, also recommends taking a look at your diet to eliminate repeat nail salon visits. "Nail polish lasts longer on healthy nail beds," she explains. "And the health of your nails is directly related to your diet and vitamin intake. Drink lots of water, take your [omega-3s] daily and make sure you have enough calcium in your diet."
If you have time for two salon visits per month, ditch regular nail polish and opt for shellac or gel versions, which can last two and sometimes three weeks, depending on how fast your nails grow. The in-salon process takes almost an hour, and in most cases you'll need to visit the salon to have the polish removed, but the stay-put formula gives peace of mind knowing you will not have any random manicure chips and alleviates the need for any last minute, unscheduled appointments for a nail touch-ups.
Whatever routine you opt for, keep it on a schedule. When you are pressed for time, you need easy-to-follow tips you can rely on each week. As our experts recommend, choose makeup, hair and nail products that do double duty, save you time in the long run, and keep a polished look lasting as long as possible.  NBM
Spa on the Go
If you put in the work now, you'll look great for weeks—even months—to come, with these quick treatments at local spas:
PH Balancing Facial: At The Spa at The Resort at Pelican Hill, acne prone skin can get a clarifying boost with this balancing facial that helps to reduce oil, remove impurities and diminish the appearance of large pores. (949-467-6800; pelicanhill.com)
Glycolic Luminous Facial: At The Spa at Balboa Bay Club & Resort, this peel rids the skin of dry surface cells to reveal a glowing appearance. It also diminishes the appearance of fine lines and wrinkles. (949-630-4772; balboabayclub.com)
Hair Removal Services: At Spa Montage, choose from a variety of low-temperature waxing services to leave specified areas hair-free for up to four weeks. (949-715-6010; spamontage.com)
Exfoliation Services: At Spa Gaucin at The St. Regis Monarch Beach, choose from a variety of scrubs and traditional grain exfoliations to rid the skin of old skin cells and reveal refreshed, glowing skin. (949-234-3367; spagaucin.com)