Newport golf pro John Leonard is teaching the next generation to master the game on the fairway.
By Somer Flaherty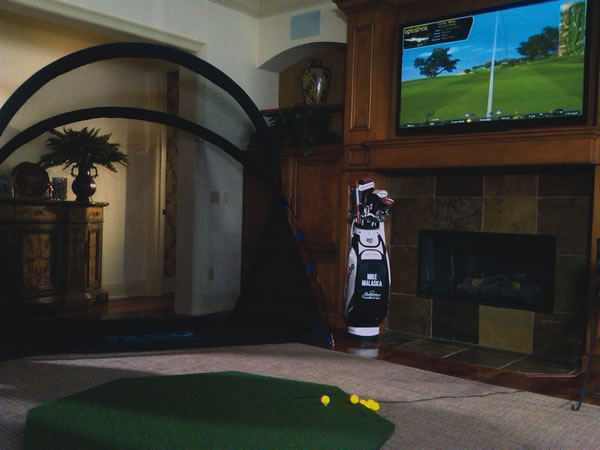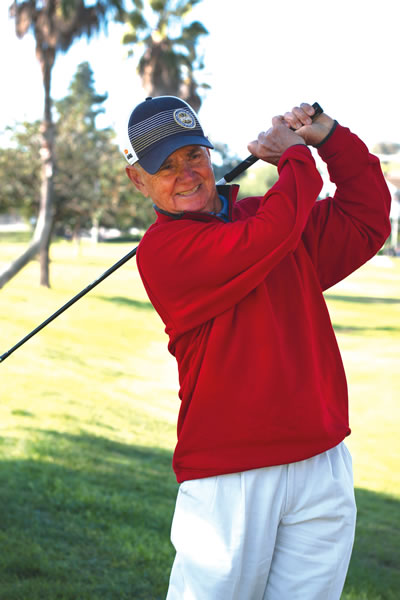 John Leonard's father and grandfather were both PGA golf professionals, so it was no surprise that this Newport Beach Golf Course instructor picked up a club at 7 years old and was just 18 when he applied for membership in the PGA. After a move to California from Wisconsin (where the weather made for a short golf season), John worked in a golf shop, playing in local tournaments and eventually working his way up to teaching group lessons. Decades after sinking his first putt, John, who has given lessons to more than 30,000 golfers, says his greatest joy for the game is mentoring and teaching young golfers.
Newport Beach Magazine: How many hole-in-ones have you made?
John Leonard: I've made eight—the first when I was 20 and the most recent one was when I was teaching a lesson with three ladies. They were so excited, they were just jumping up and down.
NBM: How often do you get to play?
JL: I play once per week and on holidays when I take a day off from giving lessons, but I'm usually teaching seven days per week.
NBM: Golf seems a bit intimidating for the uninitiated. Any tips to get started? 
JL: Ask friends, relatives or coworkers to play with you. It can be a social thing and if you're learning with others, the lessons can also be less expensive. If you're a beginner, start at Newport Beach Golf Course; it's shorter in length and doesn't take as long to play, so it's fun for those who are new to the game.
NBM: How will beginners know if they are left or right handed players?
JL: It's usually the same [hand] as you write with.
NBM: Off the course, how do you suggest people stay in shape to golf?
JL: You have to stay flexible, so try yoga or Pilates. [Both] can really help your game.
NBM: Where are your favorite places to play other than your own course?
JL: For value, Costa Mesa Golf Course and, at the other end of the spectrum, Pelican Hill is great.
NBM: We've heard a lot about fashion rules with golf. Are those still true?
JL: Private clubs have rules and regulations, like collared shirts. Just know what the dress code is before you show up. Being in a beach community, we are a little more relaxed here.
NBM: What tips do you have for golfers who are well-versed in the game?
JL: Keep your game up by practicing chipping and putting; it's an area people neglect but if you practice it, your scores will become better. Also, take a lesson to perfect your swing and practice two or three times per week.
NBM: What's your favorite part about playing golf?
JL: Just being out with your buddies. I really like the competitive and social aspects of the game.
Oakley Fast drying polo, available at Eagle USA Pro Golf Shop, Costa Mesa (714-979-9754; eagleusagolf.com).

Fairway polo, available at Athleta, Fashion Island
(949-717-6650;
athleta.com).

Adidas Ultra lightweight golf shoe, available at Big Canyon Country Club, Newport Beach (949-644-5404; bigcanyoncc.org).

Optishot golf simulator, available at Dick's Sporting Goods, Fashion Island (949-640-1107; dickssportinggoods.com).

Club Glove golf bag, available at Roger Dunn Golf Shop, Newport Beach (714-558-0074; rdgolf.com).