Nothing to 'Wine' About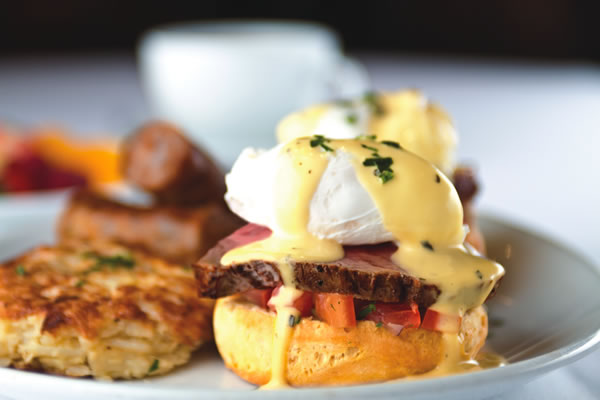 Fleming's Prime Steakhouse & Wine Bar is bringing a taste of wine country to the Newport coast. On Sundays from 10 a.m. to 2 p.m., guests can now experience a farm fresh a la carte brunch menu paired with Fleming's signature tableside cocktail cart offering handcrafted bloody marys and sparkling cocktails. The meal begins with house-made bread and biscuits followed by your choice of lighter options—such as the heirloom tomato and whipped burrata salad—and those complete with all the fixings, such as filet mignon eggs Benedict and pan-crisped pork belly with a poached egg. Classic breakfast entrees specifically made for the young ones are also available. The only thing missing is the rolling hills of the countryside—but Newport's coastline will undoubtedly suffice. (949-720-9633; flemingssteakhouse.com) —K.P.
Benvenuto, Cucina Enoteca Fashion Island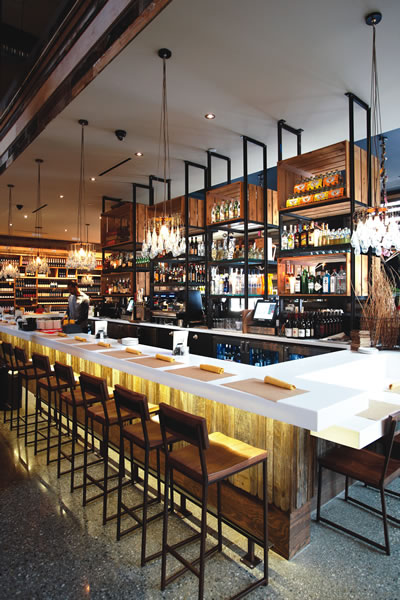 Southern California restaurateur Tracy Borkum has unveiled plans to open Cucina Enoteca's new location at Fashion Island across the street from Nordstrom in summer 2014. Executive Chef Joe Magnanelli's menu will offer a contemporary, savory twist of Italian and Californian flavors, including his trademark pizza, antipasti and pasta from the Irvine location.
"When we launched our first restaurant in Irvine in 2011, we were blown away by the warm reception and overwhelming response from the Orange County community," Tracy says. "We immediately knew we wanted to establish an even greater presence in the area. With the incredible lineup of some of the country's most noted chefs and restaurant groups, we are thrilled to be part of such an exciting period of growth in this beautiful coastal location."
An on-site wine shop will offer customers exclusive wines of the Americas and Mediterranean region. (cucinaenoteca.com) —K.L.
Tea Time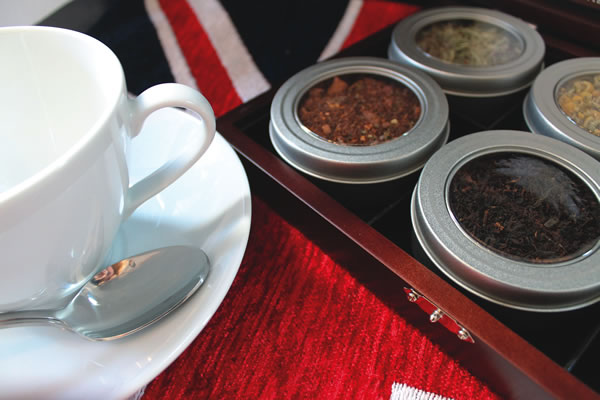 New to Newport Beach is The Tea Room, a modern transformation of the British tea tradition, opened by London native and current Newport resident Dee Standley earlier this year in July. "I wanted to create a modern tea haven to share this beautiful tradition in a contemporary environment that suits the Newport Beach lifestyle," Dee says. "I've created a menu that caters to everyone from the tea aficionado to someone trying tea for their first time, along with traditional English breakfast, lunch and high tea bites that complete the experience."
There are more than 200 hand-blended tea varieties from which to choose. "Our teas come straight from the fields of China, Japan, Taiwan and India to a processing center in Beverly Hills, where each tea leaf is individually screened and hand-selected," Dee says. The Tea Room staff is willing and able to help customers choose the right tea for their personal tastes, and Dee loves educating newcomers on her tea menu. Accompany the delicious drink with a fresh-baked scone with clotted English cream for breakfast, salads and sandwiches like brie, grape, cream cheese and cucumber for lunch, or classic three-tier selections of finger sandwiches, pastries and chocolates for high tea. (949-287-6559; 50shadesofearlgrey.com) —J.C.
On the Sidelines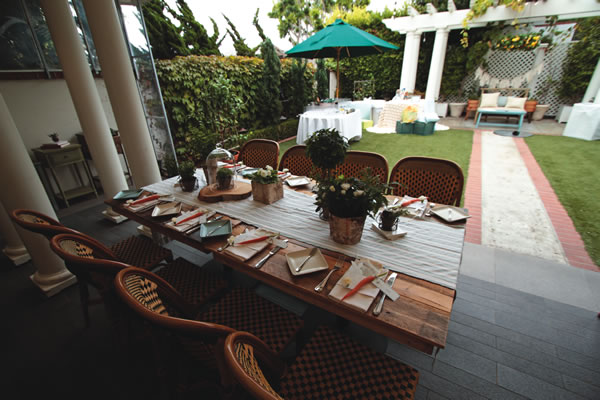 On warm fall evenings, patrons at Corona del Mar's exclusive English gastropub SideDoor will enjoy the expanded patio space at the restaurant. The greenhouse patio area will serve as an addition to the already cozy atmosphere inside with fire pits surrounded by plush seating and lush foliage. The patio will be open Sunday through Friday from 11 a.m. to 3:30 p.m.— on Sundays, the hours coincide with SideDoor's signature "Sunday Sessions" brunch, making for an enchanting experience complete with live music. SideDoor patio patrons will have access to the popular small plates, fresh charcuterie, an extensive selection of beer and other libations, many of which are complete with herbs from the very greenhouse where guests sit. Just look for the iconic red key on Poppy Street, and you're there. (949-717-4322; sidedoorcdm.com) —K.P.
Coast to Coast Fare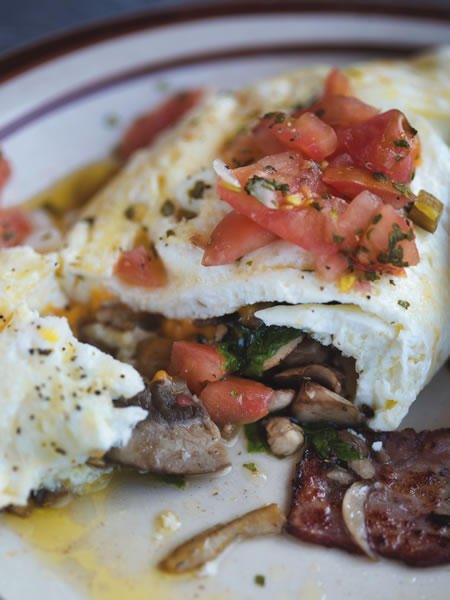 A taste of the East Coast comes to Newport this fall, when East Hampton, N.Y., neighborhood restaurant Babette's opens at Crystal Cove Promenade at the old Pacific Whey Cafe space.
Farm-picked produce and organic meats and seafood are the stars of the menu, which features breakfast, lunch, dinner and bar service. Fresh options like multigrain flatbread pizzas, sesame-crusted tofu and Moroccan-spiced turkey burgers are plentiful, with breakfast items ranging from a dozen types of omelets to quinoa bowls and a smoked salmon Benedict. The eatery's signature bloody mary can be sipped in the garden courtyard or, for those who prefer something lighter, sample a selection of fresh-pressed fruit or vegetable juices along with a light pastry while enjoying the ocean breezes. (babettesrestaurant.com) —A.H.
Pies of Oz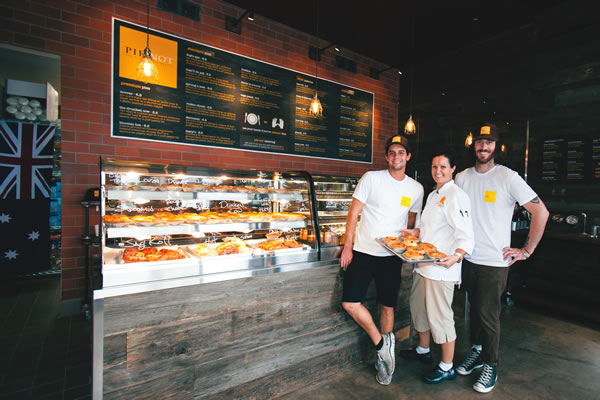 Newport Beach resident Ryan Lopiccolo and Australia native Jai Snowdon have brought pies from down under to Costa Mesa with the recent opening of Australian bakery Pie-Not. Next door to Sidecar Doughnuts & Coffee in the 17th Street Promenade, Pie-Not specializes in the classic, Australian meat pie: a hand-sized, savory snack in a pastry shell, topped with a puff pastry lid. The eatery also offers veggie and gluten-free varieties, alongside other pastries and sweets like the lamington, a butter sponge cake with chocolate icing and coconut. Chef Samantha Boxer, originally from Melbourne, lends her expertise and Australian heritage to the menu, which promises not only premium ingredients and tastes, but also authenticity. Pie-Not is also the only place in the U.S. that sells Australian specialty coffee, Bun Coffee. (949-650-7437; pienot.com) —L.D.
A Bordeaux Rooted in Newport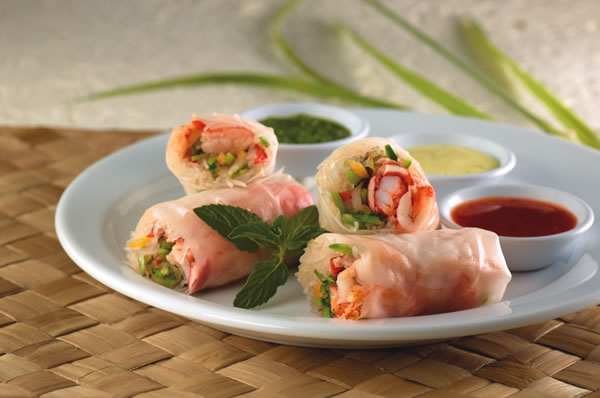 Newport Beach cosmetic dentist of the stars Douglas Hauck is expanding his professional repertoire. His background already includes film and Internet entrepreneurship, but most recently, he and wife Kim added viticulture to the list. The reason behind the decision is simple: "Wine is the conduit between friends and friends to-be," Doug says.
Based in Paso Robles and named after their two sons—Hamilton and Skyler—their brand, HammerSky, is known for its elegant French Bordeaux varietals, which thrive in the colder Paso weather. The 2008 Red Handed merlot has garnered the most accolades for its subtle earthy tones followed by hints of black cherry, cassis and chocolate.
The Haucks purchased HammerSky's 50-acre plot in 2007 and recently completed renovating its on-site inn—a house built in 1904 for a Mennonite minister and family—tasting room and special occasion barn. HammerSky wines may be purchased online, and are served locally at restaurants including Mastro's Ocean Club, Charlie Palmer at Bloomingdale's, The Resort at Pelican Hill and Bahia Corinthian Yacht Club. (hammersky.com) —K.P.