An exploration of San Francisco leads travelers to a world of delight.
By Allison Hata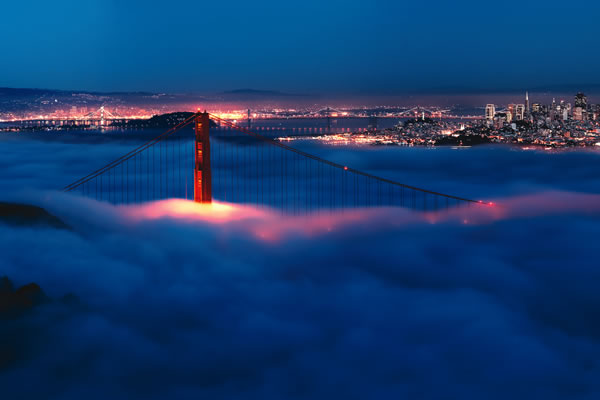 In Southern California, we know it as a mysterious land of fog, sourdough and the famous "painted ladies," but San Franciscans simply call it home. On a crisp fall day, the temperature wavers in the low 60s and a light mist blankets the city. Despite the gloom overhead, it's beautiful—with an almost ethereal glow—and as the morning passes, the skies open up to reveal a brilliant sun. This is the San Francisco that natives love.
A first-time visitor will have a bucket list of must-see attractions—a chocolate sample and sundae at Ghirardelli Square, a sourdough bowl of clam chowder on Fisherman's Wharf—but a true adventurer will seek out the city's hidden secrets, tucked between the one-way winding streets and hills. Explore San Francisco as a local would, and seek out the best haunts during a short escape up to the Bay Area.
An Urban Playground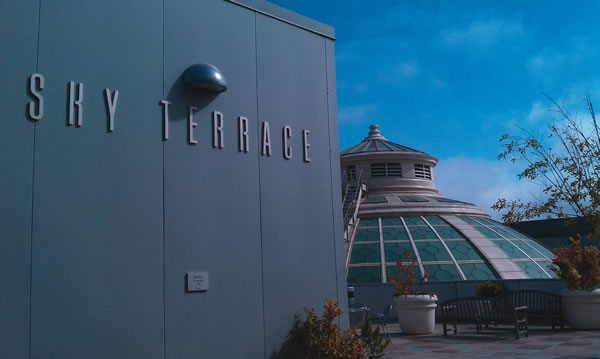 San Francisco's greatest characteristic is its rich city culture that's devoid of the concrete jungle vibe found in metropolises like New York's Manhattan. With a vibrant downtown scene and loud, colorful surrounding neighborhoods, it's an ideal place to party and play—but what many people don't know is that it also offers quiet respites from the bustling crowds on the streets.
You may have heard about a secret garden or two in the city: Forget what you know because, in reality, there are more than 50 privately owned public spaces with lush landscaping. Take a break from shopping at the Sky Terrace on the Westfield San Francisco Centre's ninth floor (half the fun is trying to find the secret elevator), or for those who can't skip the ferry out to Alcatraz, stop by the historical gardens that were tended by those who lived on the island during its time as a prison. Once an important part of everyday life for officers, families and prisoners alike, the garden's hardy plants have flourished over four decades of neglect and are now being preserved by the Garden Conservancy and the Golden Gate National Parks Conservancy.
If being outdoors is a must, one of the best local hiking spots is Mount Sutro Open Space Reserve, an undeveloped area that begins at Castro and Market streets. Though the initial trek winds up on cement sidewalks, the open space ahead transports hikers to a world away from the city buzz. A number of paths are available to the public, but locals recommend the Fairy Gates trail to enjoy secluded views of nature and sunshine.
Those with little ones may also want to seek out the Seward Street slides. Hidden between houses and trees, Seward Mini Park is a haven for kids—no adults are allowed without children. Bring a piece of cardboard, let your kids climb the stairs and capture their joy on camera as they rocket down the series of concrete chutes.
Sweet Endings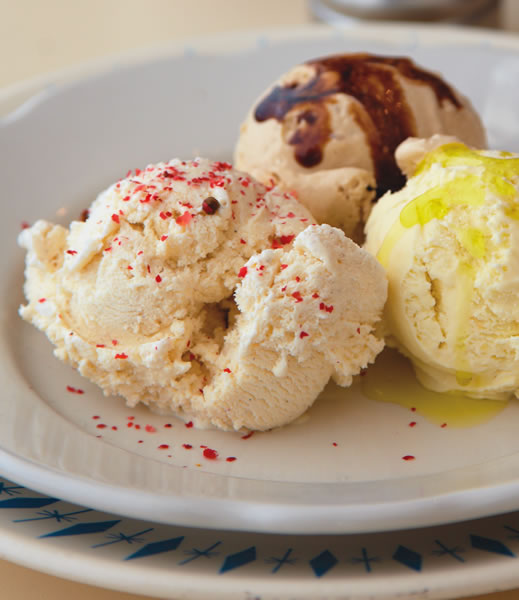 San Francisco is awash with food options that will delight even the pickiest eaters, but the true stars of the city's dining scene are its specialty dessert outposts.
Tartine Bakery is a Bay Area staple. Though perhaps more conspicuous than others—the line usually snakes outside the door—it's a local institution beloved for its pastries and fresh breads. Only 240 loaves are baked per day by owner Chad Robertson, made available around 5 p.m. and sold within an hour.
Honey is also a hot commodity in San Francisco, where The St. Regis San Francisco Executive Chef Paul Piscopo recently installed beehives on the property to cultivate the sticky treat. While the bees are hard at work, Paul is busy in Vitrine restaurant's kitchen developing recipes that will seamlessly incorporate the sweet substance. Also at the St. Regis, the Michelin-starred Ame is quietly ranked among the top dessert stations in the city for its seasonal options. A staff favorite is the beer doughnuts: Light, fluffy delicacies covered in a sweet cinnamon offset the rich chocolate sauce and stout ice cream.
Other local options include a scoop of the city's best flavors at Bi-Rite Creamery or Humphry Slocombe Ice Cream, which offers exotic tastes like bacon, candied ginger and ancho chili. Finally, Financial District visitors can enjoy a bite of San Francisco street food at the original Creme Brulee Cart at Market and Sansome streets—try one or more of its rotating flavors, like vanilla bean topped with crunchy gingersnap cookie and sea salt caramel drizzle, or classic s'mores.
From its obscure hidden neighborhoods to treasured local institutions, San Francisco is a city full of secrets. Everyone who visits is sure to discover their own, so whether you're a foodie at heart or an outdoor wanderer, there's much to see and do in this glorious city by the bay.

Rest Your Head
Tired travelers can get some much-needed relaxation between excursions at these singular Bay Area accommodations.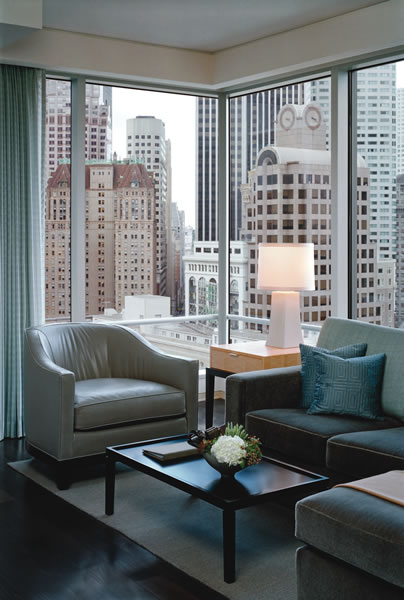 The St. Regis San Francisco
A space that redefines modern luxury, The St. Regis San Francisco in the city's South of Market (SoMa) district provides much more than a room to rest. Recently renovated, the hotel exudes a sense of class and style, with one-of-a-kind artwork gracing the walls, signature cocktails served at the Lobby Bar, a Michelin-starred restaurant (Hiro Sone and Lissa Doumani's Ame), the Museum of the African Diaspora and Remède Spa all on-site. It's rare to find accommodations with so many options for culture, entertainment, wining and dining in one location. (stregissanfrancisco.com)
Hotel Palomar
Nestled in the heart of downtown near Union Square, the AAA Four Diamond Hotel Palomar offers pet-friendly accommodations for visitors who can't leave their furry friends behind. (hotelpalomar-sf.com)
Fairmont Heritage Place, Ghirardelli Square
For frequent visitors who wish to own a piece of real estate in the city, Fairmont Heritage Place provides fractional ownership options. Benefits include hotel-style amenities, including 24-hour concierge services and a chauffeured house car. (fairmontheritageplace.com)