Las Vegas is home and guest home to the world's best-known chefs.
By Kevin Cahillane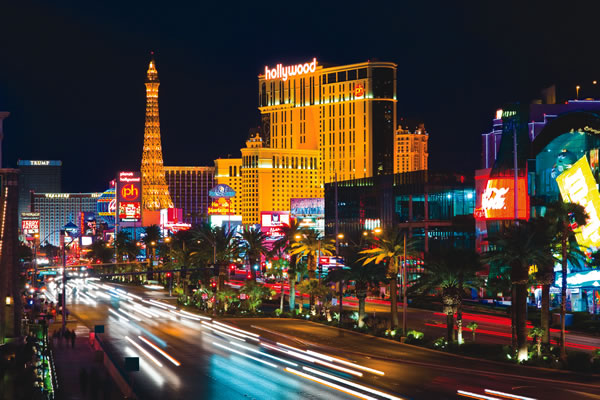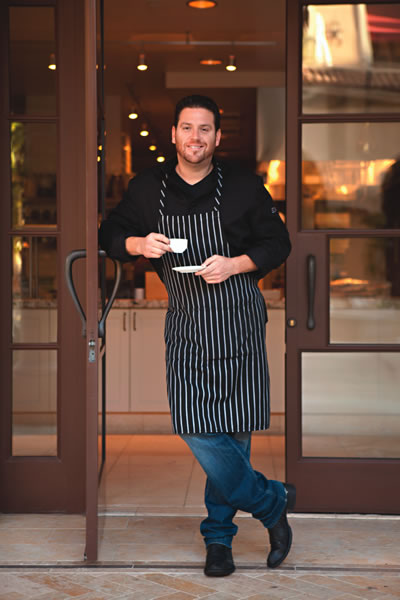 Walking Las Vegas Boulevard amidst the dancing fountains and erupting volcanoes—past the simulacrum of worldly skylines from New York to Paris to the Egyptian Pyramids, it is easy to forget that just beyond the kitsch exist many of the country's best kitchens and, even on occasion, their celebrity chefs. While the world was busy watching the Food Network, Las Vegas transformed itself from an all-you-can-eat buffet into an epicurean go-to destination of enormous breadth. When TripAdvisor recently announced its top 10 celebrity chef-owned restaurants in the U.S., no less than four locations in Las Vegas made the cut, including Wolfgang Puck's Cut. As usual, Las Vegas succeeded with signature excess.
"I maintain, indeed I've loudly proclaimed that Las Vegas is one of the three eating capitals of the world," says Robin Leach, the former host of "Lifestyles of the Rich and Famous" and the journalist du jour of all that is hedonic in Sin City. "We have chefs that range from Guy Savoy to Joël Robuchon to Pierre Gagnaire. Most of the 100 top chefs in the world have outposts here in Vegas."
There are, by some estimates, 35 to 40 celebrity chef-branded restaurants in Vegas competing for attention, not to mention conventions. Wolfgang Puck has eight, Michael Mina four and Gordon Ramsay is catching up, having opened three in the last year, including the highly anticipated Gordon Ramsay Steak in the Paris Hotel. Featuring a "chunnel" entrance that transports guests from faux France to jolly old England, Gordon Ramsay Steak is pure Vegas. To add sizzle, chef Gordon recently welcomed a new executive chef: Christina Wilson, the season 10 winner of his reality show, "Hell's Kitchen."
And that's just the tip of the fresh iceberg. In Las Vegas, you'll also find Mario Batali's Carnevino, Tom Colicchio's CraftSteak, Bobby Flay's Mesa Grill, Scott Conant's Scarpetta, Fleur by Hubert Keller and the A-list goes on.
Might there be too many cooks in the kitchen? While many acknowledge market saturation—and, in fact, Charlie Trotter, the famed Chicago chef, closed his two eponymous restaurants in the Palazzo in 2010, citing bad timing—the celebrity chef movement in Las Vegas has remained remarkably bullish.
If You Build it, They Will Come 
The chef migration began 20 years ago when Wolfgang Puck was persuaded to open Spago, an outpost of his celebrity-haunted Los Angeles bistro, in The Forum Shops at Caesars Palace. He asked David Robins, an apprentice in the kitchen of Jeremiah Tower's Stars restaurant in San Francisco, to help open the flagship. For the young chef, it was a gamble that did not receive the imprimatur of his boss.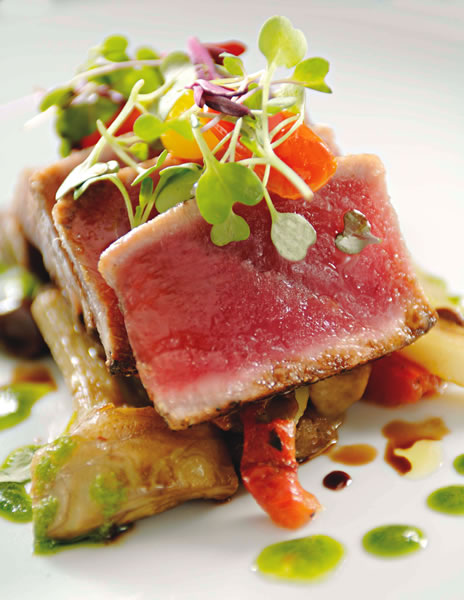 "I worked for Jeremiah for 10 years," David recalls. "And when I told him that I was going to Las Vegas to work for Wolf, he said I was going to the armpit of America and making the biggest mistake of my life."
For David, though, the opportunity to work with Wolfgang Puck was too good to pass up. In December of 1992, Spago opened and it looked like, if not a mistake, then a bit of a miscalculation. Leach, one of Wolfgang's oldest friends, happened to be in town for opening night, and remembers the occasion as anything but celebratory.
"The cowboys who were attending the rodeo came into Spago, and they thought that the kitchen counter in the back of the restaurant was really the buffet table," Leach says. "And cowboys don't eat salmon and caviar pizzas. And rodeo riders don't pick on fresh green salads. So as fast as they walked in is as fast as they rode out. And Wolfgang was almost in tears with his two partners Tom Kaplan and David Robins. They thought their world had ended."
For three weeks, there was nary a customer. Then, in true Vegas style, the Consumer Electronics Show arrived and the money came rolling in. While David, now the managing partner of all the Wolfgang Puck restaurants in Las Vegas, attributes the success of Spago to the vision of its founder and the demand of the market, he also recognizes a certain kismet unique to the city.
"In Las Vegas, every night can be Saturday night," he says.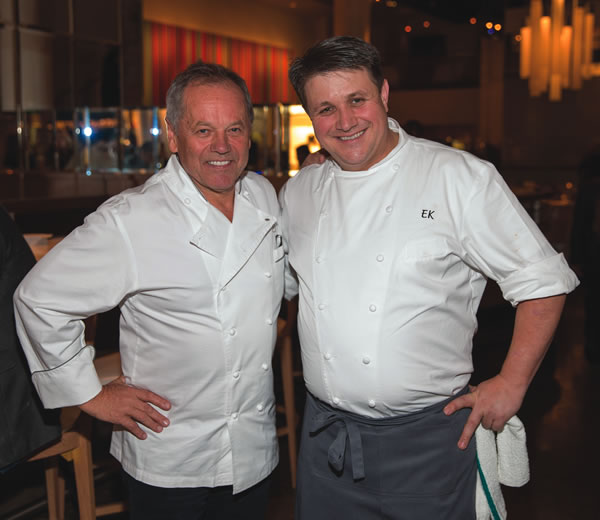 Out on the Town
With such an ample selection of restaurants, what's a discerning palate to do? Conventional wisdom and an insider manifesto suggest sticking close to the Strip. In "Eating Las Vegas: The 50 Essential Restaurants" by John Curtas, Max Jacobson and Al Mancini, the three cantankerous food critics argue and joust before arriving at a consensus that 36 of the 50 best restaurants in town reside in the casino hotels on Las Vegas Boulevard.
Take The Cosmopolitan hotel, for instance. Opened in late 2010 and marketed as a kind of hipster's paradise with "just the right amount of wrong," the hotel features five restaurants—China Poblano, Comme Ca, D.O.C.G. Enoteca, Jaleo and Estiatorio Milos—of such remarkable range and assurance that it presents a paradox of choice.
Step off the beaten path and still there's a seat at the table. In fact, the aforementioned top 10 essential restaurants now include two off the Strip, including Raku, the Japanese joint in a strip mall that's open nearly all night and is the favored hangout of Las Vegas chefs themselves.
Then, of course, there's always that buffet line. No one needs to know.  NBM