The holiday season brings a plethora of activities to Newport Beach that will spread cheer among locals and visitors alike.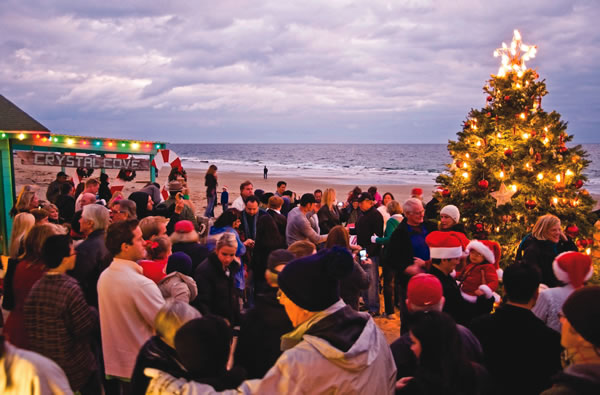 With 20 themed holiday trees—including a frosted sugar plum tree and a nutcracker tree—the gallery at Roger's Gardens becomes a boutique filled with unique buys. Aside from ornaments and garland, visitors can purchase contemporary or traditionally designed linens, dishes, centerpieces and wooden toys.
For those hoping to enjoy the festivities while finishing up their holiday shopping, Corona del Mar's annual Christmas Walk returns Dec. 8, bringing with it live Christmas music, a vendor fair and a barbecue lunch from the Newport Beach Fire Department.
Crystal Cove State Park's tree lighting ceremony Dec. 7 features a visit from Santa, along with a plein-air art sale and a holiday bazaar offering ceramics and handcrafted jewelry from local artists. Crystal Cove Alliance will also provide a free lesson in wire-wrapping sea glass to make jewelry or ornaments.
Even if you're done with shopping for the season, be sure to stop by local shopping centers to enjoy decorations with extra twists. Fashion Island's tree will be lit each evening with twinkling lights synced to Disney music, while South Coast Plaza offers its usual majestic tree adorned with festive hangings. —A.R.
Judging a Book by its Cover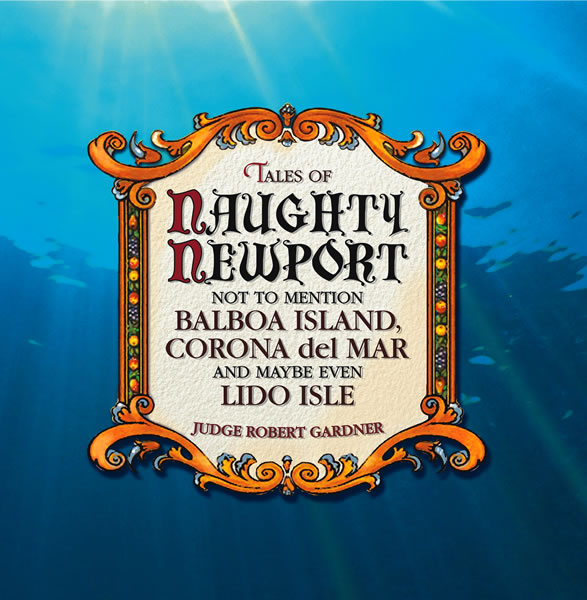 The stories highlighted in "Naughty Newport," the second installation of satirical tales as told by the late Judge Robert Gardner (which was released in October), turn our coastal town on its head. Robert, who died in 1995, provides a watchdog-esque look into the day-to-day lives of Newport Beach's most notable and colorful people and places with an historical yet relatable account peppered with jokes. As he once described the project: "It will be an effort to portray the town, warts, wrinkles and all."
The Newport Historical Society felt now was the ideal time to release "Naughty Newport" as a follow-up to Robert's first collection of oral histories, "Bawdy Balboa," which was published just over 11 years ago. The society hopes the book will reignite interest in preserving memories told among friends over cocktails or around the dinner table. "Naughty Newport" is available at Lido Village Books and Martha's Bookstore on Balboa Island, and online at Amazon. (Lido Village Books: 949-673-2549) —K.P.
Making Hoag History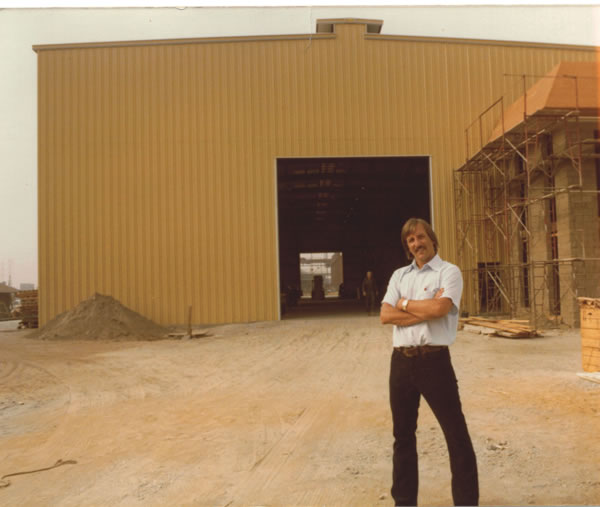 The late Jeffrey Carlton's generosity is a remarkable testament to the power of giving. The Hoag Hospital Foundation announced Oct. 7 their receipt of a $53 million estate donation, the largest contribution in the hospital's 61-year history. To recognize this giving spirit, Hoag will donate the first $15 million to the aptly renamed Jeffrey M. Carlton Heart and Vascular Institute. The remainder will be used over the years to support various areas of the hospital, including advanced technology and maintaining its world-class clinical staff.
"This historic gift comes at a pivotal moment in the history of health care," says Robert Braithwaite, president and CEO of Hoag. "As we move into a new era of health care delivery where we must accomplish more with less, every Hoag patient and our entire community will benefit from Mr. Carlton's generosity." Jeffrey, who died in 2012, was founder of Press Forge, one of the largest U.S. providers of forging services and products. (949-7644624;
hoaghospital.org) —B.B.
Deck the Hulls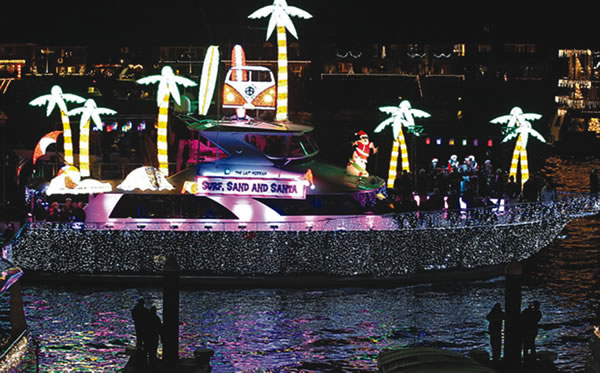 One of the city's most beloved holiday traditions—the annual Christmas Boat Parade—is hosted this year by The Commodores Club of the Newport Beach Chamber of Commerce. The parade will illuminate Newport Harbor for five nights (Dec. 18-22) with the lights of more than 100 decorated vessels, including canoes and million-dollar yachts. Celebrating its 105th year, the nation's longest-running lighted boat parade will be marked with two firework displays that will bookend the weekend. Embodying the theme Rockin' Around the Christmas Tree, many of the boats will feature animated Christmas scenes and costumed carolers. The parade will follow its traditional route, beginning and ending at Bay Island. As always, the parade is free to watch, and early arrival is a must to ensure a great viewing spot. (christmasboatparade.com) —B.B.
Yoga Gets Gritty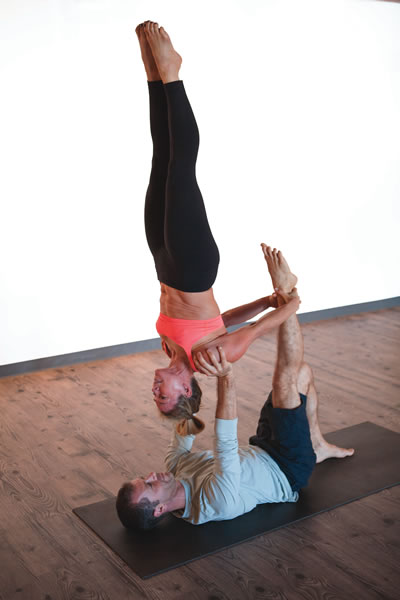 Yogis of Newport Beach now have another place to practice their downward-facing dogs. Grit Fitness Centers—which also owns Grit Cycle in Costa Mesa—now has a sister yoga studio, which opened mid-October at the Mariner's Mile shopping center. The state-of-the art studio, managed by certified yoga instructor Alysa Osvog, offers classes in a wide range of yoga disciplines, from vinyasa (flow yoga) and Iyengar (focus on posture and alignment) to sculpt/Pilates and hot yoga. The spacious studio also boasts showers and locker rooms, as well as a retail section. With a host of talented yoga instructors, it won't be hard for yogis of all levels to find a class that suits them. Additionally, participants can give back while doing something they love: Grit Yoga hosts a karma class each week, with donations given to the John Wayne Cancer Foundation. (949-631-9642; grityoga.com) —A.T.
Grand Openings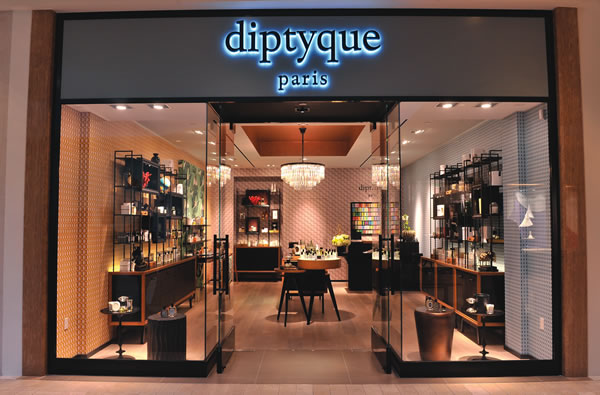 Cool as a Cucumber
Venice Beach boutique Babakul has made its way to Orange County. The LA brand's hippie-inspired style is fresh, comfortable and beachy, the perfect combination for OC consumers. Already a presence in high-end department stores such as Fred Segal, the company's Fashion Island location is the latest move in the brand's planned worldwide expansion. (949-706-2555; shopbabakul.com)
Shop and Socialize 
The space formerly occupied by Delano in Corona del Mar has a new, stylish tenant. Opened in October, Carol Rachelle Boutique is a new addition to the coastal boutique scene. The shop offers private fashion events multiple nights per week, allowing its customers to socialize, learn new trends and network with fellow fashion enthusiasts. (949-427-2321; carolrachelle.com)
Global Meets Local
Though the boutique first opened in Costa Mesa in 2011, Briana Ellison, owner of Briana Rene, recently has taken her shop to Fashion Island. The retail items are curated from all corners of the globe, from Barcelona to Australia, and include her own line of bohemian meets rock 'n' roll jewelry pieces. The boutique supports local designers, incorporating their lines with the many international labels carried at the shop. (949-395-6862; brianarene.com)
East Coast Prep
The classic styling of Brooks Brothers will be arriving to Fashion Island in the very near future. Carrying lines for men, women and boys, the retailer known for its timeless East Coast prep vibe has plans to open its second location in OC, the first being at South Coast Plaza. (brooksbrothers.com)
J'Adore Diptyque
Fans of Parisian brand Diptyque previously have had to search far and wide to find their favorite candles and scents, but the revered fragrance house recently opened the doors to its first Southern California boutique this past October. Located near Macy's at South Coast Plaza, the new shop pays homage to the original Paris location, but offers a modern twist on tradition. (714-850-9995; diptyqueparis.com)
Compression Clothing 
Fashion Island will get fit when 2XU opens its doors in 2014. The Australian makers of high-quality compression athletic clothing specialize in workout wear for athletes of all levels and stress the benefits of training in compression apparel. (2xu.com)
Alixandra the Great
Look no further than one of Newport's newest stores, Alixandra Collections, for some stylish sparkle. Carrying a wide array of jewelry and accessories to appeal to women of all ages and tastes, the newly opened Westcliff Drive boutique joins the company's locations in major metropolises like Chicago and Phoenix. With pieces from local designers and big city brands alike, there is guaranteed to be something for everyone. (949-631-6816; shopalix.com)
Saddle Up 
Western-inspired clothing and accessories are the specialty of Burns 1876. Opening soon at Fashion Island, the company's high-quality leather pieces include hats, jackets, belts and custom-made boots designed in-house. A variety of materials—from traditional leathers to goat, crocodile and ostrich—satisfy the most exotic of tastes. (burns1876.com)
Chic Closets
Contemporary lifestyle brand Vince Camuto has been carried by department stores such as Nordstrom for years. Now fans of the designer will soon enjoy shopping all things Camuto in the new Fashion Island boutique, which will carry everything from shoes to clothing to fragrances. (vincecamuto.com) —B.B.
Makeover Mecca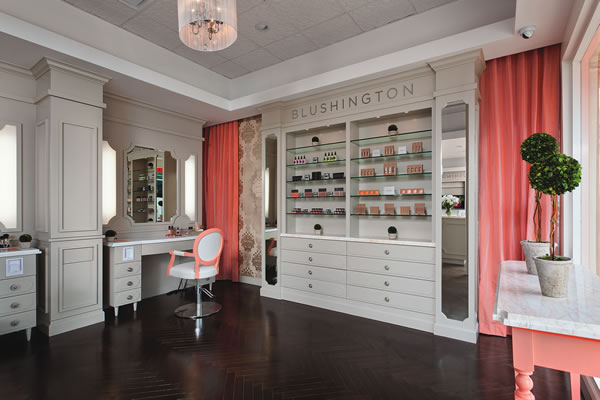 Just in time for a holiday makeover, Blushington Makeup & Beauty Lounge is expected to open mid-December in Fashion Island's Atrium Court. The 10-chair salon, conveniently situated just steps from Drybar, will provide a variety of services, including makeup application with products by Stila, Becca, Julie Hewett and Kevyn Aucoin; eyebrow maintenance; faux lash application and lash tinting; and facial waxing. The new location—decorated in sumptuous shades of cream and, of course, blush—is the company's third, in addition to its West Hollywood and Dallas outposts.
"Newport Beach just seemed like the perfect fit for Blushington," says founder and CEO Stephi Maron. "We want to offer a truly unique service to our clients, and one way we do that is by strategically opening near our friends at Drybar. … When we discovered that the space adjacent to Drybar was available in Fashion Island, we knew we had to jump on it—it's our ideal setup.
"Orange County women are ready to experiment with products, colors—you name it," she adds. "We want to provide them with the convenience of getting their makeup done by artists who aren't pushy salespeople, who are going to listen to their requests and enhance and freshen up their look." (blushington.com) —T.E.
Scoring a Touchdown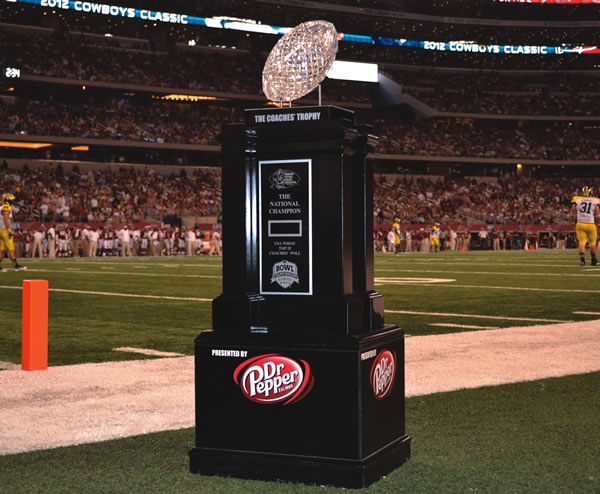 Although college football's biggest game will be played in Pasadena, Newport Beach holds a pivotal role in the upcoming VIZIO Bowl Championship Series (BCS) National Championship. Newport will host more than 10,000 visitors the week before the Jan. 6 game day, including players, coaches, fans and media.
Previously, the city hosted participants in the 2010 championship game, filling Newport's hotels and bringing a remarkable amount of revenue to local businesses. It was the biggest year for tourism in the city's history, but 2014 may be even bigger with expected revenue ranging from $3 to $6 million.
As chairwoman of the BCS host committee Amanda Kliem—Visit Newport Beach's national sales manager—may try to create events unique to the teams. Jeff Soto of Newport Beach and Co. says the company has encouraged local restaurants to host team-specific nights or specials.
This year's BCS event is a momentous occasion, as 2015 marks the start of the College Football Playoff system, thus ending the former championship game. —A.R.