From wineries to award-winning wine lists, Newport Beach offers oenophiles more to love than ever before.
By Vicki Hogue-Davies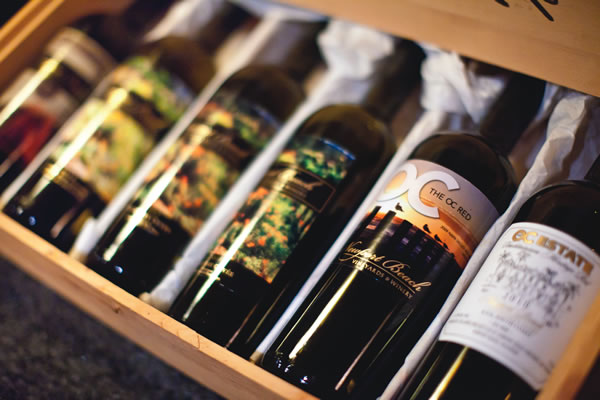 Call him Bacchus, Dionysus or simply the "god of wine." Whatever the name, the passion for the grape he symbolizes is fostering the creation of more unique wine experiences and events every year in Newport Beach. From wineries in the city to a three-day wine festival to being the birthplace of an organization that gives back through wine, oenophiles will find much to love in Newport.
Newport Beach Wineries 
It was love of big red wines that brought Doug and Debbie Wiens together. The owners of Orange Coast Winery in Newport went on a dinner date and "he brought his '02 merlot to see if I was really such a 'big red' wine drinker," Debbie recounts. "When we were fighting over the last drops in the bottle, he said he knew I was the girl for him."
The couple, partners in the family-owned Wiens Family Cellars in Temecula, Calif., where Doug is the winemaker, bought Orange Coast Winery in 2011. They purchased it from founder Gus DeFalco, who had opened it just a few months earlier to make Italian-style wines. Doug brought the big red winemaking style he is known for at Wiens to the Newport Beach winery, while also continuing to produce the Beach Bubbly sparkling wine that Gus created. Today, Orange Coast Winery produces and pours zinfandel, syrah, sangiovese, merlot, petite sirah, red blends and more.
"Everything is done in Doug's style," Debbie explains. "Our reds are supple, fruit-forward and smooth."
The winery's two best-selling wines exemplify Doug's fruit-forward style. The dark red 2008 Beach Blend Red Reserve, made from petite sirah, merlot and syrah, features floral aromas followed by blackberry, black plum and cranberry flavors. The 2011 Reserve Syrah also boasts flavors of blackberry, brown spice and cookie dough.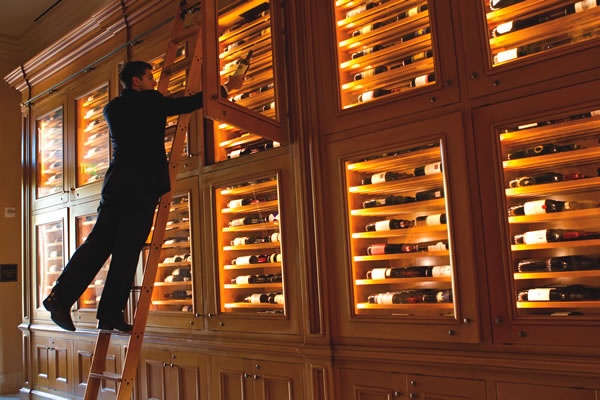 The winery has recently partnered with The Endless Summer, the brand inspired by the iconic 1966 surf flick, to produce two bottles under that label: a white blend and a cabernet sauvignon.
The winery sources its grapes from the couple's vineyards and those of family and friends in Temecula and Lodi, Calif. "Good wine takes place in the vineyard management practices, and we are very hands-on with the vineyards," Debbie notes. For now, most of the production and the bottling are done in Temecula, but the couple's long-term plan is to find a location and bring that work to Newport.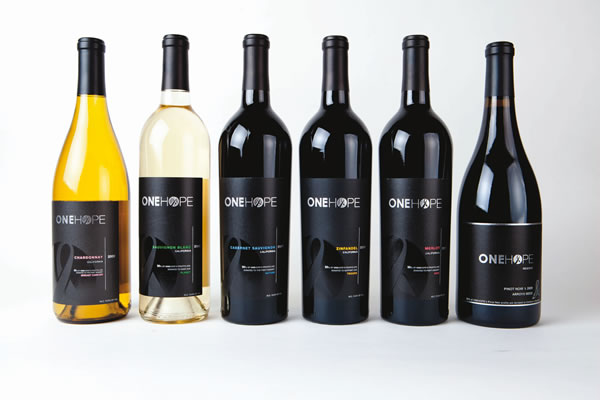 Located on West 16th Street in a light industrial area of Newport, the tasting room combines an urban-chic feeling outside with a warm and cozy "shabby French antique motif" inside. It is open to visitors on a walk-in basis and by appointment outside of regular hours. Visitors can enjoy flatbread pizzas and gourmet cheeses with their wine, which can be purchased by the taste, the glass or the bottle. Wine and chocolate tastings are also offered.
While Orange Coast Winery seeks to retain its tasting room roots; Debbie says that the whole experience has expanded from that. "When people come, they want to stay." To accommodate these crowds, the winery is now open past its original 5 p.m. closing time and into the evening hours. "It opens up a lot of options for people to stay and linger and really feel at home and comfortable," Debbie says.
Down the street from the tasting room, the Wiens' have opened a barrel room that is available for private events. They are also opening a second tasting room in Corona del Mar. (949-645-0400; orangecoastwinery.com)
One of the best-kept secrets in Orange County is Newport Beach Vineyards & Winery, which specializes in Bordeaux-style blends, says Executive Director Justin Myers. The winery was opened by winemaker Richard Moriarty in 1998 and released its first bottling in 2001. All wines are produced at the winery and each vintage uses up to five of the traditional red grapes of Bordeaux; they include cabernet sauvignon, merlot, cabernet franc, petit verdot and malbec.
Located next to the Upper Newport Bay Nature Preserve, the 3.5-acre winery, which also houses Richard's residence, has more than 1,200 vines on the property. Last July, it released its first-ever "estate" blend, meaning all of the grapes used in the wine came solely from the Newport Beach vineyard.
"As of [the 2010 vintage] we are 100 percent estate produced," Justin says. "Prior to that we would source grapes [from elsewhere in California] and combine them."
The 2010 OC Estate Unobtainium uses all five of the Bordeaux grapes, with 50 percent cabernet sauvignon, 30 percent merlot and smaller percentages of the others.
It gained its unusual name from Richard as a nod to naysayers. "People always doubted his ability to grow in Newport," Justin says. "That is where the 'unobtainable' came from."
Take a sip and you'll discover an array of flavors that are quite obtainable. Dry rose petals, capsicum pepper, red-black fruit, cassis, mocha cinnamon, cranberry, pomegranate and a finish of spicy red cinnamon make this a bottle perfect for enjoying now or cellaring for a future occasion.
To create its blends, the winery uses a unique co-fermentation method. "We did what we call a 'cave five blend' with all five grapes in it," Justin explains. "We picked all five of the grapes and tossed them all in together, and all five age together over time. Typically, we age for about 20 months. Most winemakers do the blending at bottling time."
The wine is aged in a 1,000-square-foot underground wine cave nestled within the vineyards. The cave is available for special events such as private wine tastings, birthday parties, anniversary celebrations and corporate and charity functions of up to 200 people. Walk-in tastings are not available at the winery, but tours and tastings for groups of at least eight people can be enjoyed by appointment Monday through Saturday. Group tastings include a tour of the vineyards and the property, which also has koi ponds and an aviary, and a flight of five wines with cheese. The winery also offers wine blending classes, sommelier-led wine education classes and opportunities to participate in the annual grape harvest. (949-500-0273; nbwine.com)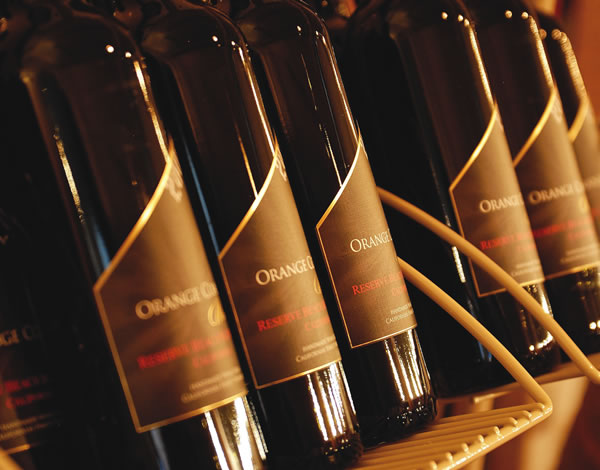 Giving Hope
One Hope Wine does not have a tasting room to visit, but what it does have is a positive impact. The nearly 6-year-old company, which was founded in Newport by a group of friends who formerly worked together at Gallo Wines, gives half of the profits from every bottle sold to charitable organizations. It sells its wines online and through stores, restaurants and events in all 50 states. One Hope Wine has been served at the Grammys, Sundance Film Festival, American Red Cross Gala and other premier functions. To date, more than $1 million has been donated to different causes.
"All of our charitable donations run through our nonprofit One Hope Foundation," says Tom Leahy, president and co-founder. To determine where donations go, Tom says it made sense to pair the varietals up. For example, they chose chardonnay for the fight against breast cancer. "Zinfandel is an American grape so zinfandel sales support our troops," he says. Donations from cabernet sauvignon sales support autism; merlot helps in the battle against AIDS; "blancs" go toward environmental causes; and a new bottling of California pinot noir will help homeless pets.
Robert Mondavi Jr., the grandson of Robert Mondavi, is the winemaker. "We work with him and his father, Michael, through Folio Fine Wine Partners in Napa. We sit with him and let him know the direction we want our wines to take and then he goes out and executes," Tom says, emphasizing, "It is our own custom blend. There is no other juice on the market that is One Hope juice.
"We want it to be an everyday approachable wine," Tom adds. "Our cab is perhaps the best example. It is a nice solid cab, good tannins and nice backbone, but not over the top."
Grapes are sourced in partnership with Robert Jr. For the cabernet sauvignon, grapes from Napa Valley, Sonoma County and the Central Coast were used. The wine was aged in French and American oak barrels to produce a dark, ruby red cab with aromas of blackberry, cassis and tobacco.
To enjoy One Hope's cabernet and other wines, you don't have to look far. One Hope Wine's first-ever customer is right here in Newport Beach.
"When we started the company, a couple of founders lived on 39th Street on the Peninsula in an apartment," Tom says. "Mama D's was our first account. They still serve our wines today."
Locally, Billy's at the Beach also carries One Hope Wine, according to Tom, as does the Balboa Bay Resort, Brasserie Pascal, Roy's, Sol Grill and Ten Asian Bistro.
The wine can also be purchased from the website and the company's wine club. Discounts on the wine are available for fundraisers and other large events by contacting One Hope. (866-983-2266; onehopewine.com)
It has been said that wine is bottled poetry. True oenophiles would surely agree. Wine evokes passion and brings people together. No fly-by-night fad, enjoying fine wine and all its complexities has been an important part of life for people for thousands of years. Wine is a drink to enjoy every day, whether to enhance a meal or for its own sake. It is perfect for celebrating special occasions and is a cause for celebration in itself. Even Bacchus would find much to celebrate in Newport.  NBM
Top Wine Lists
An impressive number of Newport Beach restaurants received coveted Wine Spectator magazine awards for their wine programs in 2012. The Award of Excellence recognizes eateries for wine lists that "offer a well-chosen selection of quality producers." The Best of Award of Excellence honors lists that "typically offer 400 or more selections, along with superior presentation and display either vintage depth, with several vertical offerings of top wines, or excellent breadth across several wine regions," according to the publication's website.
Best of Award of Excellence recipients: Bistro Le Crillon (bistrolecrillon.com); First Cabin Restaurant, Balboa Bay Club (balboabayclub.com); The Quiet Woman (quietwoman.com); Wine Gallery (cdmwinegallery.com).
Award of Excellence recipients: A Restaurant (arestaurantnb.com); Andrea, The Resort at Pelican Hill (pelicanhill.com); Bayside Restaurant (baysiderestaurant.com); Canaletto Ristorante Veneto (ilfornaio.com); Fleming's Prime Steakhouse & Wine Bar (flemingssteakhouse.com); Mastro's Ocean Club Fish House (mastrosrestaurants.com); Rusty Pelican (rustypelican.com); The Cannery (cannerynewport.com); The Crow Bar and Kitchen (crowbarcdm.com); Wildfish Seafood Grille (wildfishseafoodgrille.com).
Talking Wine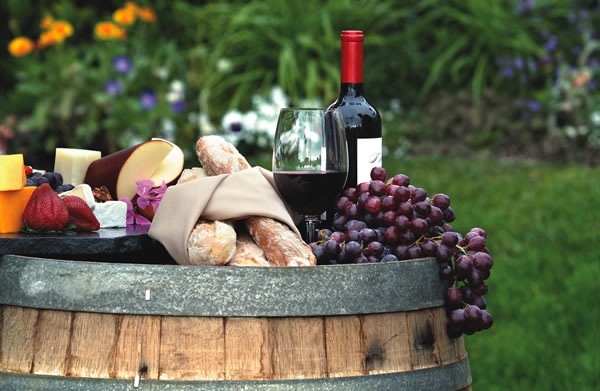 Newport Beach Magazine asked Khalid Mirza, food and beverage director for The Resort at Pelican Hill, about wines he suggests for spring. The resort's fine-dining restaurant, Andrea, is a 2012 recipient of an Award of Excellence from Wine Spectator magazine. Here are three wines from Andrea's list that Khalid recommends:
"Gavi di Gavi is an Italian white wine from Piedmont made from the cortese grape, with light acidity and light alcohol," he explains. "It pairs well with light cheeses—especially goat and sheep.
"Vermentino is a medium- to full-bodied white wine with citrus and floral notes, and good acidity, but not overwhelming," Khalid continues. "It's very versatile in food pairing, but for spring, I would suggest fish, poultry and perlagrigia cow's cheese.
"Valpolicella classico from Italy's Veneto region is a lighter style red wine with soft tannins, bright cherry fruit and good, but not overwhelming acid. Pair it with pork, chicken and oily fish, such as salmon."
Andrea's noted wine list offers 40 wines by the glass and more than 400 labels from the world's most prominent wine regions including Italy, California and France. When you enter Andrea, you'll see a spectacular floor-to-ceiling glass cabinet display housing 1,200 bottles of red wine, mostly from Italy. Notably, many of the bottles are vintages served exclusively at the restaurant. In addition to the fine wines served at Andrea, the resort offers tastings in its Great Room. Wine flights, cheese boards, light desserts and more are available there.
A Three-Day Celebration
Fine wine will be celebrated at the 10th annual Newport Beach Wine Festival on Memorial Day weekend, May 24 – 26. Held at the Balboa Bay Club, the affair will feature multiple tasting and educational events throughout the weekend.
It begins on Friday evening with a five-course master chef dinner—prepared by Executive Chef Josef Lageder and four local guest chefs—featuring pairings of old and new world wines. On Saturday afternoon, attendees can sip Bordeaux-style wines from around the world and try white wines from France. A highlight of the festival is the grand tasting held in the Grand Ballroom on Saturday evening. It will feature wines from more than 50 wineries paired with food ranging from gourmet cheeses to barbecue. The festivities continue on Sunday morning, with beer taking center stage. European and other brews will be enjoyed with rustic breakfast foods. An afternoon pairing of seafood and complimentary wines is followed by the Cigar, Cognac, Spirits & Sweets seminar and tasting on Sunday at the conclusion of the event.
The Newport Beach Wine Festival sponsors the 1221 Club Scholarship Fund, which provides scholarships to college-bound high school students in the area. (949-630-4145; balboabayresort.com)