about reflecting couples' personal panache for Bespoke Weddings
By Lisa Marie Hart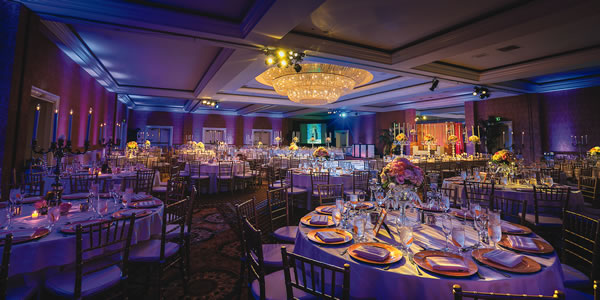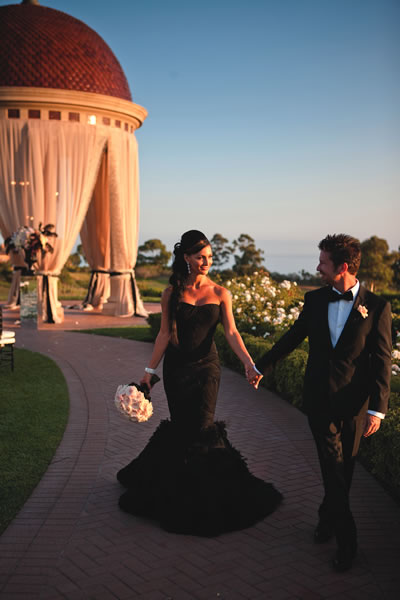 Gone are the days of "playing by the book"—soon-to-be newlyweds are now saying "I do" to anything that makes their weddings feel more personal and reflective of who they are together.
"It's all about the details," says Allison Varela, catering event manager at Balboa Bay Resort. "Brides and grooms want their celebrations to reflect their personalities, starting with their wedding invitations, favorite fare, signature drinks and customized playlists."
Dana Bloom, catering manager at Island Hotel Newport Beach, agrees, noting that while brides still seek to incorporate tradition, they're adding flair that represents their styles, from a splash of color to a nontraditional first dance. "The bride is allowing herself to be who she is and not having to conform to anyone's rules," Dana says. Personalization—the sky's-the-limit mentality—is the overarching trend of the moment that extends to every facet of the couple's special day, and it's here to stay. Here, we chronicle the upcoming wedding trends that have everything to do with doing it your way.
Custom Colors
Decor is a focal point for Newport Beach couples, but forget naming a strict theme, scheme or color palette for 2013. Playing into the personalization trend, couples are choosing a variety of colors and details that resonate with their daily lives.
"The No. 1 difference … from years ago is that [couples] are more concerned about making their overall vision come to life and are willing to spend the money to make it happen," Dana says.
Tami Spencer, catering sales manager at Fairmont Newport Beach, agrees that attention to detail is at an all-time high. "Recent couples have asked for customized table numbers and monogrammed napkins for the cocktail reception," says Tami, who has noticed more emphasis on the flowers, chairs, napkins and table linens.
Douglas Hoagland, special events director at The Resort at Pelican Hill, says his couples appreciate custom fabric treatments. "It could be a wall of fabric to enhance photos or a backdrop for the wedding cake, but it adds a different element and texture within a room, which can even affect the lighting."
As far as most-seen color schemes, Selina Grande, wedding sales manager of Newport Dunes, says her clients consistently favor ivory, white, corals, teals and turquoise, sometimes adding black as an accent color. Meanwhile, Dana says her brides "are going back to romance with soft pastel colors of teal, violet and mint. Then, they add rich, bold colors such as bright pinks and blues to create an elegant yet magical feel."
Romance also reigns at Balboa Bay Resort. "There is a return to classic glamour through metallic silvers and golds, hanging crystals and mercury glass," Allison says. For old-fashioned romance, couples pair softer tones like mint, peach and pale yellow with blush-colored accents and rustic elements such as vintage lace, twine and burlap. "Florals are becoming fluttery and more whimsical too, with peonies, garden roses, sweet peas, ranunculus and dusty miller," she adds.
Personal Touches
The "old, new and borrowed" tradition has also seen a twist in Newport Beach. Photos, taken both recently and over the years, "tell their story in pictures, as an emerging trend on the history of the couple," Douglas says. The Resort at Pelican Hill has coordinated framed pictures on each table, a montage on a wall and visual elements woven throughout the ballroom.
At Newport Dunes, framed photos have become a popular custom touch on the guest book table. "And some clients choose funny pictures of their bridal party to mark each person's seat at the head table, which always gets a lot of laughs," Selina says.
In one unique take on "something old, something new," one Pelican Hill bride displayed her mother and grandmother's vintage wedding dresses alongside the groom's mother and grandmother's wedding dresses, to the delight of many guests.
Taking the "borrowed" tradition to a whole new level, The Resort at Pelican Hill brides have been taking advantage of special loans at Traditional Jewelers in Fashion Island to don glittering jewels as part of the resort's new Something Borrowed & Bejeweled program. Brides can borrow dazzling earrings and necklaces adding up to $10,000 in value.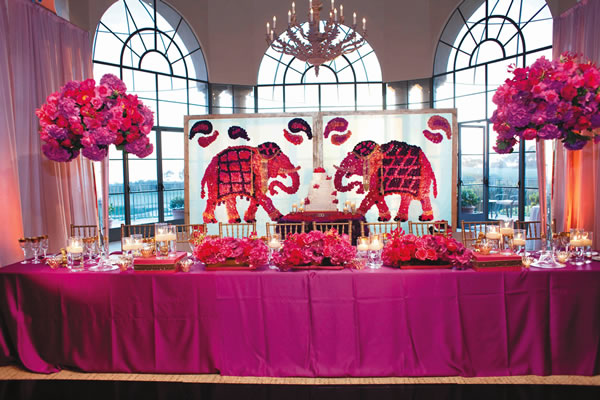 Fare With Flair
Whether it's cuisine from a specific culture, all-organic dishes or passed-down recipes, couples are making sure that their guests get a taste of who they are.
"We've had increased requests for locally grown items and fresh local flavors that enhance our already epicurean experience," says Douglas, who adds that the Pelican Hill chef often visits Irvine Ranch to hand-pick wedding produce. The chef has not only incorporated family recipes, such as Burmese beef curry with rice brought in from Burma by the couple's family, along with traditional faloodeh (cold noodle dessert)—but also has whipped up custom wedding menus, where cuisines have ranged from an eight-course Chinese dinner and a Japanese fusion feast to Persian delicacies.
Couples have also been tailoring the entire meal experience to bring out the best of the coastal locale. Festivities at Balboa Bay Resort have been kicking off with an outdoor rehearsal dinner on Bayfront Lawn or in a private waterfront room with a West Coast clam bake-style menu.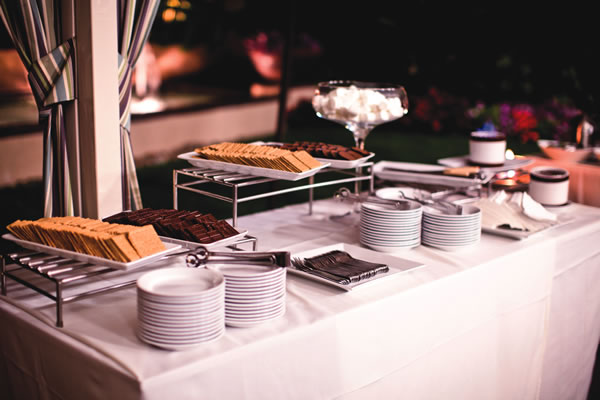 Another trend that's becoming popular with food is pint-sized, casual snacks offered after the main dinner. From late-night food trucks at Fairmont Newport Beach to late-night breakfast served at Island Hotel, the food is often hot and always welcomed.
Wedding planners at Fairmont Newport Beach, Island Hotel and Balboa Bay Resort note a high demand for mini gourmet sliders, French fries and mini milkshakes. "Whether they want tomato soup shooters with mini grilled cheese sandwiches, or chocolate chip cookies with mini milk cartons, we're seeing late-night snacks becoming miniature," says Allison of Balboa Bay Resort.
Desserts have shrunk in stature, too. "We've created old-fashioned ice cream sundae bars, and cappuccino bars with mini biscotti and cookies," Allison adds. "The possibilities are endless."
Couples have also been spotted forgoing traditional and elaborate wedding cakes in lieu of color-coordinated candy displays (also known as "candy bars") and cupcakes customized with a monogram or in the bride and groom's favorite flavors from childhood. Elaborate dessert bars are all the rage this year and often teem with cookies, French macarons and tiny, intensely flavorful treats in a mix of classic and avante garde flavors, including The Resort at Pelican Hill's new confections in matcha green tea and raspberry; honey lavender and apricot; elderflower and gooseberry and cassis and champagne.
Other sweet solutions that cater to the craze of going smaller include miniature wedding cakes on each table at Island Hotel, scoops of resort-made gelato at Pelican Hill and interactive s'mores kits or stations at the Hyatt Regency Newport Beach.
Celebrating in Style
Many couples hosting Newport Beach weddings seem willing to cut back on their entertainment if it means they can splurge in other areas. Those with deeper pockets hire a band, while those watching their budgets usually opt for a disc jockey, says Selina of Newport Dunes. Either way, "in a generation where thousands of songs are at their fingertips, couples are hand-picking their songs to reflect who they are," Allison notes.
"Many are even choosing a personal song for their walk down the aisle, instead of the traditional bridal march," says Tami of Fairmont Newport. She also has seen the emotional impact of a live harpist or trio for the ceremony.
The Afterparty
Another shift that's taking place is the trend of wedding celebrations going late into the night. "Couples want to keep it less formal and a little more light and fun, even after a sophisticated dinner reception," says Eddie Gonzalez, wedding specialist and catering manager at Hyatt Regency Newport Beach. Pros report that 2013 will be another festive year for "the afterparty."
"For one reception, we arranged furniture out on the lawn [at The Resort at Pelican Hill] with our rotunda and ocean in the background," Douglas says. Lounge music and distinctive decor in a separate venue create an instant transition to the next portion of the affair. "Some couples begin the evening with a band, then add a DJ for higher energy," he says.
To keep things fun and interesting, Island Hotel couples keep dedicated mixologists on hand to create artful concoctions. The hotel's mixologists recently served a Blushing Pom cocktail of Champagne and pomegranate mix to reflect the sunset's hues at an early evening wedding, as well as ginger peach margaritas for a couple from Texas who wanted an upscale cocktail that complemented country music and cowboy boots. At Newport Dunes, sangria, mojitos and waist-conscious "skinny margaritas" are on the rise.
At Balboa Bay Resort, couples find an afterparty built right into the venue. "With nightly entertainment in our cocktail lounge, guests flow into Duke's Place to continue the celebration," Allison adds.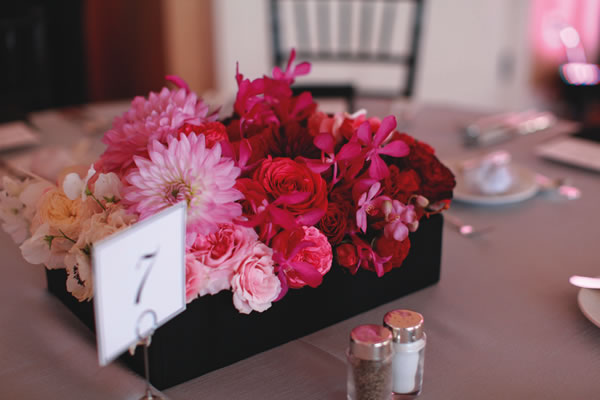 Time Together   
Newport Beach brides and grooms have told planners that a few hours at the wedding isn't enough to reconnect with friends and family, so events and planned activities surrounding the big day are becoming more commonplace. Even while couples attend to last-minute details, their guests are getting acquainted on the golf course, at the beach, shopping around town or over mani-pedis at the spa.
"Some opt for a day on the water kayaking, paddleboarding or swimming, with packed lunches prepared by the hotel," explains Dana of Island Hotel. At The Resort at Pelican Hill, "cabana celebrations" for up to 10 people let the couple and their friends chill out near the Coliseum Pool with a flat-screen TV, Bose audio system, fully stocked mini fridge and the option of lunch or dinner delivered. In the evenings, the resort's private, multi-bedroom villas have hosted everything from a guys' poker night to a Champagne and tea party to honor the moms.
Duffy boats for weddings guests have also become a must-do on the itinerary surrounding the wedding day, whether for a daytime harbor picnic or a wine-and-cheese sunset cruise.
At the Island Hotel, several couples have asked for a private newlywed celebration before the reception, complete with two glasses of Champagne and hors d'oeuvres. In addition to reflecting on the ceremony, it affords them an opportunity to freshen up together before their grand entrance, says Dana.
Hosting weddings at any of these grand venues also gives newlyweds more private time together right after a morning send-off brunch. At The Resort at Pelican Hill, couples will often relax poolside in a cabana for two or unwind together with a couple's package in the spa.
Whether it's couples' favorite food served at dinner using grandma's age-old recipe or a color palette that's reflective of the university where they met, newlyweds-to-be are making their weddings more meaningful.
"I am always thinking of how to spin-off and customize ideas for each couple," Allison says. "Each wedding is an opportunity to tell their love story through thoughtful details." NBM
Colored Wedding Dresses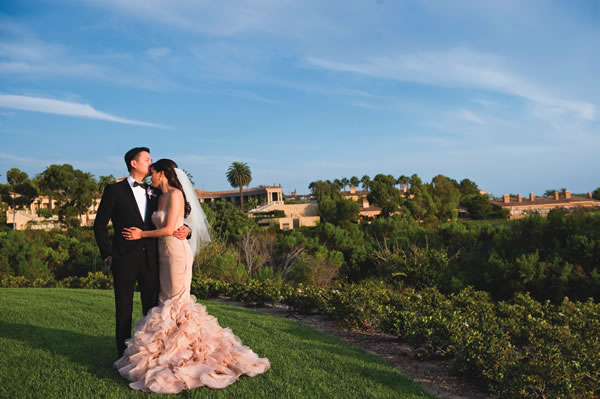 Here comes the bride, all dressed in … Not so fast. Bold Newport Beach brides have been making their way down the aisle in anything but white, turning heads every step of the way. Daring to blend runway drama with big-day formality, brides have proven no color is off limits. Even emerald green gowns (the new pantone color of the year for 2013) have wowed grooms, guests and photographers alike. And that's just the beginning.
"We had a lovely bride in a black gown last summer," says Douglas Hoagland, special events director at The Resort at Pelican Hill. "We see that trend starting here, with more brides in pink, gold or champagne dresses."
Allison Varela, catering event manager at Balboa Bay Resort, confirms the trend of blush-colored dresses along with other equally feminine details, from rosette appliques and vintage lace sleeves to subtle polka dot patterns. "Brides are wearing more form-fitting gowns and more sparkle," adds Tami Spencer, catering sales manager at Fairmont Newport Beach. "Nothing plain."
Those who want to keep ceremony attire traditional are slipping into something more eclectic for the reception. "Some brides change two or three times, once after the ceremony for their grand entrance, and then possibly once again for the afterparty," Douglas says. "With the resort's bridal suite below the ballroom, they change before guests realize they've left the party."
On a side note, the grooms are shaking things up by swapping tuxedos for suits and black for gray. "And more grooms are wearing tennis shoes or sunglasses," Tami adds.