From Safari to Sea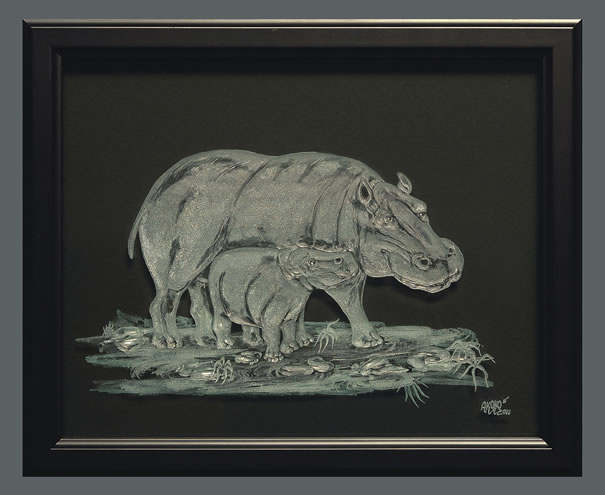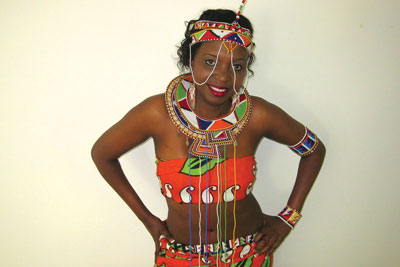 When Akoko Okeyo moved to Newport Beach from her native Kenya more than a decade ago to pursue higher education, the glass artist—known for her nudist and safari-inspired hand-carved works, from wine decanters to shower doors—didn't anticipate that her creative outlet would open up to a new livelihood. Now, with private collectors and her work on display in select galleries throughout Orange County, Akoko says that California culture is taking her craft in a new direction, which she hopes to share with a wider audience. Newport Beach Magazine recently sat down with the artist to learn more about her inspiration and current collection (akokoart.com).
NBM: How long have you been drilling away at this art form?
AO: I have been engraving for about 17 years. I became interested in art at an early age and would draw to express my feelings and emotions.
NBM: How has living in coastal California refueled your creative fire?
AO: I love the hot sunny weather here and being by the water—it reminds me of my life in Kenya and makes it the perfect place for me to be. While my upbringing and the big game there is a major influence in my work, my surroundings here and the local marine life—like dolphins and sea lions—are leading me to produce different kinds of pieces.
NBM: What kind of glass do you use?
AO: I can engrave on any kind of glass but prefer crystal, as it is softer and easier to work with.
NBM: Do you work only with clear glass, or do also use colored glass?
AO: I work with both, and the technique is a little different. Colored glass only needs to be engraved on the surface, unlike clear glass, which I have to dig deep into to create the desired effect.
NBM: How do you transfer your sketches to glass?
AO: Using a drill similar to a dentist's, I engrave directly onto the glass, in the same way a painter uses a brush on canvas. Unlike sandblasting or etching, I carve onto the surface facing out. This adds another dimension, as you can literally touch each stroke the diamond drill bit has made.
NBM: Do you have a favorite piece?
AO: It is difficult to chose a favorite as I form a relationship with each piece I work on and sometimes it's hard to let them go. One favorite is the Elephant Safari, as I adore elephants and this was the piece that holds a soft spot in my heart as it reminds me of home.
Spring Greening
When most people think of making their home more eco-friendly, they think of adding solar panels or changing to LED bulbs. But Orange County-based Greenstar Home Services is aiming to take things a step further by changing household appliances for the greener (greenstarhomeservices.com). "Greenstar's long-term goals are to convert all traditional tanked-type heaters to more efficient and eco-friendly tankless water heaters," says Regional Manager Jack Yarbrough, who explains that installing a tankless or "on demand" heater can be up to 34 percent more efficient than a traditional tanked heater. "Additionally, we would like to see homeowners transition away from salt-based softeners and using bottled water and into central water filtration for their homes," he continues. "There are many environmental benefits to these systems including, but not limited to, lower energy costs, reduction in landfill waste, lower maintenance costs and the elimination of bottled water."
Suite Life by the Beach

Take a step back in time and enjoy the charming historic details of the Crystal Cove Beach Cottages. With Phase II restorations complete, Crystal Cove Alliance prepares to open its remaining cottages this spring in time for visitors to soak up the sun along 3.5 miles of natural coastline. Cottage 14, the "South Beach Suite," will open for rental in early March; in late April, explore the cove's rich early film history at Cottage 13, future home to the "Beaches" Film and Media Center.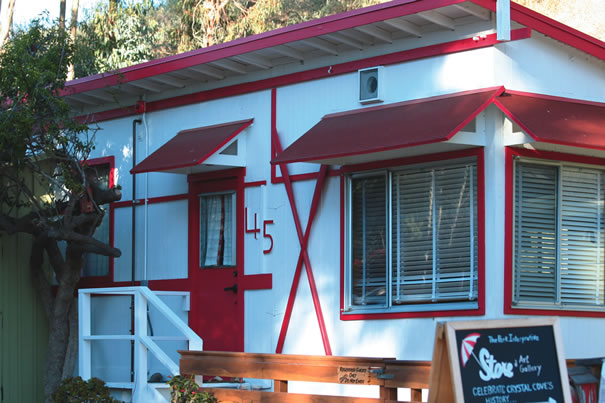 Already open to the public, the Education Commons offers a beautiful, lush garden area in the heart of the historic district, where park visitors can relax and enjoy historic displays on bathing suits, books and games. Fall asleep to the sound of crashing waves at the two newly restored cottages open now for overnight rentals: Cottage #45, Soda Shack, a bright and charming one-bedroom cottage dating back to 1935; and Cottage #40, Creekside Studio, an ADA-accessible bluff top cottage with a panoramic ocean view, built in 1926. (crystalcovebeachcottages.org)
Simply Stacked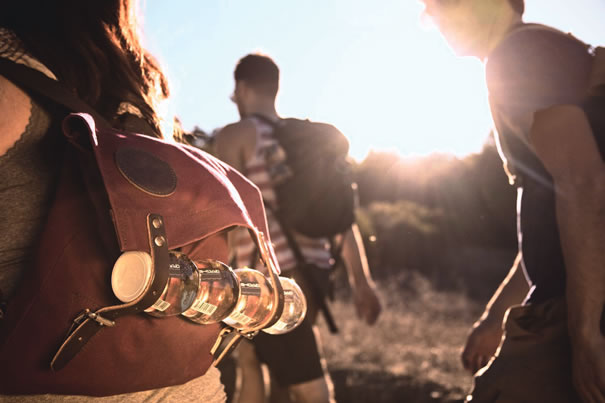 For a modern and practical twist on drinking wine, Newport Beach-based STACKED Wines offers four single servings in stem-less glasses that vertically align to form the equivalent of one full-sized bottle. Simply styled and ultra convenient, the recyclable glasses hold two varieties of vintage wines, chardonnay and merlot selected by the company's in-house sommelier. The founding trio developed the company in 2011, based on a business plan created while pursuing their master's degrees at the University of California, Irvine. Concept became full-fledged reality in 2012—the wine is now available in select retail stores and online in California. Find STACKED Wines at A Market and Promelis Markets in Newport Beach (stackedwines.com).
Grand Openings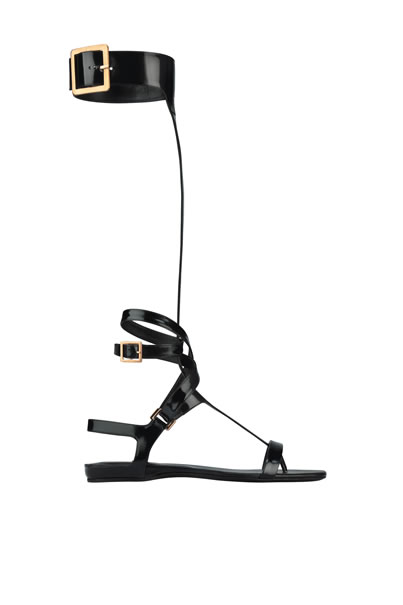 Modern Luxury
Step into luxury at the new Roger Vivier boutique, opening at South Coast Plaza this April. The first West Coast flagship store, which combines vintage furniture with pieces commissioned from contemporary designers, reflects the new modern twist brought to the classic Roger Vivier brand. The art-inspired space showcases Parisian-chic accessories by season, as well as the traveling, limited-edition Rendez-Vous collection. (rogervivier.com)
Iconic Furstenberg
Also opening in Orange County this spring is one of the premier names in American fashion: Diane von Furstenberg, renowned for her iconic wrap dress and signature prints, opens a store at South Coast Plaza on April 1. The boutique features runway-ready looks, including four full collections and accessories. (dvf.com)
Varro Versatile 
Bridging the gap between "European haute couture" and "American mainstream fashion," Eva Varro brings its versatile designs to Orange County with a new boutique at Fashion Island. With a focus on elegant yet comfortable fashion, Eva Varro's designs feature a special fabric that is highly breathable and practically wrinkleless, perfect for jet-setting women who love to travel. Eva Varro opened in Fashion Island in February, offering classic looks with European flair. (949-718-0261; evavarro.com)
Cool at the Cove 
Recently opened, Coastal Cool at the Crystal Cove Promenade features contemporary apparel from an array of trend-setting designers, including Johnny Was, Chan Luu ready-to-wear, Kain Label, AG Tees and Paige Denim. In addition to carrying hand-selected accessories from Paris, Coastal Cool is the first Orange County store to offer the new IPANEMA designer flip-flops created by supermodel Gisele Bunchen. Casual sophistication is at the core of this nautically inspired boutique, where fashion savvy shoppers can find a vibrantly eclectic mix of looks unique to the area. (949-494-4545)
Two to Read
"Murder and Mayhem" 
Explore the dark side of the Golden State with award-winning author Michael Thomas Barry's most recent release (Schiffer Publishing), which tells the chilling—and thrilling—stories of 52 sensational crimes that shocked early California. Embark on an audacious adventure with old-time bandits and bank robbers, get tangled in the web of the Black Widow and help uncover a treasure trove of unsolved mysteries.
"Earthing"
Beneath our feet, beyond the soil and sand, lies an omnipresent source of natural healing energy, according to medical expert Stephen T. Sinatra, M.D. and fellow authors Clinton Ober and Martin Zucker. In this book, published by Laguna Beach-based Basic Health Publications Inc., the team explains how our physical disconnect from the earth (shoes!) creates abnormal physiology and contributes to health ailments like inflammation, stress and fatigue. The authors explore how reconnecting with the energy of the ground can improve overall health.
Both available at Barnes & Noble, Fashion Island; 949-718-0109. NBM
Spring 'Dos and Don'ts
Newport Beach Magazine recently sat down with Scott and Jennifer Fontana, co-owners of Christophe Salon at Fashion Island, to talk hair trends (cristophenb.com). We were shocked by what we found out. Some people, even young, beautiful people, are still going bleach blonde or sporting haircuts with dramatically longer layers on the bottom (think "Friends" back in the day). To prove his point, Scott indicated a young woman in the salon at that very moment who had committed both hairdo no-nos, firing her previous hairdresser for not staying up to date. So what is hot for spring 2012? "More simple sheik," Scott comments, saying such bobs are popular now, as well as chunky bangs. "Not a ton of layers, more solid lengths," he adds. The same holds true for colors—more rich, solid colors using semi-permanent gloss and just some light sun-kissing around the face. "A lot of the contrast, a lot of the bold, stripy colors—we're getting away from that," Scott explains. However, he warns, what's really key is finding what looks best on you; he says everything from skin color, face shape, eye color, freckles and lifestyle should be considered when choosing just the right spring cut and color.