Athletes First Raises $600,000 for Orangewood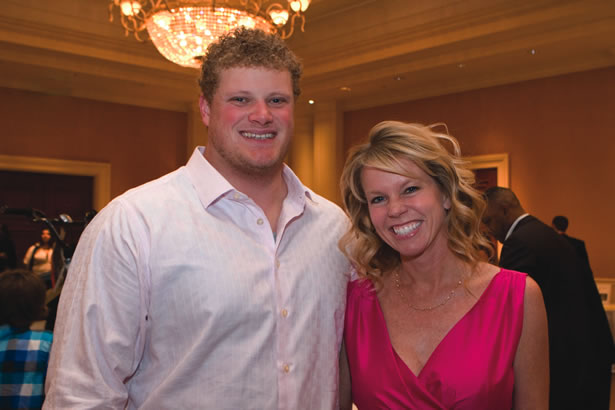 Approximately 850 football fans, family and friends gathered March 2 – 3 at the annual Athletes First Classic Charity Gala and Golf Event to support the athletes and Orangewood Children's Foundation, an Orange County nonprofit committed to caring for children in the foster care system. Held at The St. Regis Monarch Beach, the two-day event raised around $600,000 to help fund the organization's activities, scholarships and other support programs.
Hosted by Athletes First, a sports agency in Newport Beach that represents more than 80 professional football players, the event kicked off with a reception, silent auction and dinner in the resort's ballrooms, where William Lang, CEO of Vizio, and head coach of the San Francisco 49ers, Jim Harbaugh, were honored for being key players. Among the attendees were NFL players Eric Wood, Kyle Boller and Aaron Rodgers. The golf event the following day drew about 180 players and supporters.
Above and beyond preparing its clients for successful athletic careers, Athletes First encourages community service and charity in its clients.
—Ashley Breeding
[portfolio_slideshow]