Exciting new eateries make a grand entrance on the Newport dining scene.
By Rich Manning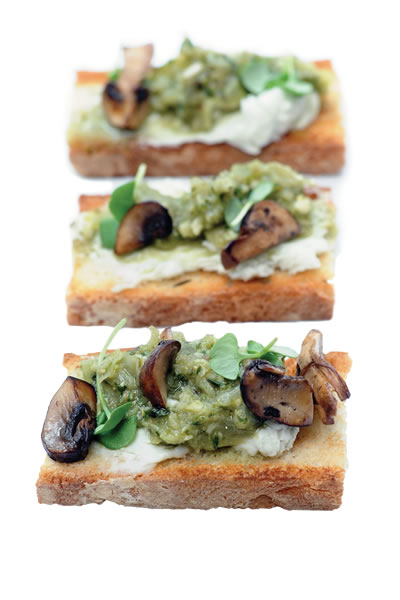 Newport Beach is continuing to transform itself into a playground for some of the biggest names in the restaurant world. The opening salvo fired by Mario Batali's Pizzeria Mozza in 2011 is being followed with a quartet of buzzworthy eateries slated to open around town this year.
The restaurant that has generated the loudest noise is Red O from renowned celebrity chef and Chicago-based Mexican food impresario Rick Bayless. Slated to open this summer, the Fashion Island location will boast regional Mexican fare with seasonal motifs on a menu with offerings from ceviche and tostaditas to savory tacos el carbon and tequila tastings. Several of Bayless' signature dishes will also populate the menu, including pork belly sopes and suckling pig slow cooked in banana leaves.
Joining the Bayless eatery at Fashion Island this summer is Fig & Olive, which features Mediterranean delights like Spanish ham and Moroccan spices from acclaimed Executive Chef Pascal Lorange. Lark Creek Newport Beach, a Southern California spinoff from the successful Bay Area-based Lark Creek Restaurant Group, is opening in the spring and is poised to serve wood-fired steaks, fish and pasta dishes that emphasize farm-to-table dining through partnerships with local purveyors and seasonal vegetables. Also this spring, the LA-based Lemonade is bringing its cafeteria concept to Newport Beach, where it will be serving up freshly made sandwiches, salads and heartier entrees prepared in a wood-burning oven.
While Fashion Island is receiving the lion's share of new restaurants in Newport Beach in 2013, it isn't the only location where fresh and exciting epicurean adventures can be found. Down the road from the shopping center, the newly opened SHOR American Seafood Grill at the Hyatt Regency Newport Beach debuted in January, just in time for Newport Beach Restaurant Week. The restaurant prepares a wide range of seafood dishes from cioppino to select-your-own-spice-rub swordfish, all aimed toward emphasizing simplicity and freshness in each dish.
Those, however, with a craving for comfort food will enjoy DivBar, a restaurant and bar that's been serving up smokehouse barbecue since the summer of 2012. This place marches to the beat of a different drum, as evidenced by the paraphernalia of departed OC restaurants on its walls and the giant chicken statue perched on its shack-like roof. The food falls in line with the fun, funky decor, as the menu is loaded with down-home barbecue items like Texas brisket and beef short ribs.
These venues use their unique voices to showcase the wide diversity that makes dining out in Newport Beach such a fun experience. From celebrity chef venues to finger-lickin' casual concepts, the idea of Newport Beach having something that suits everyone's palates has never been more on target. NBM