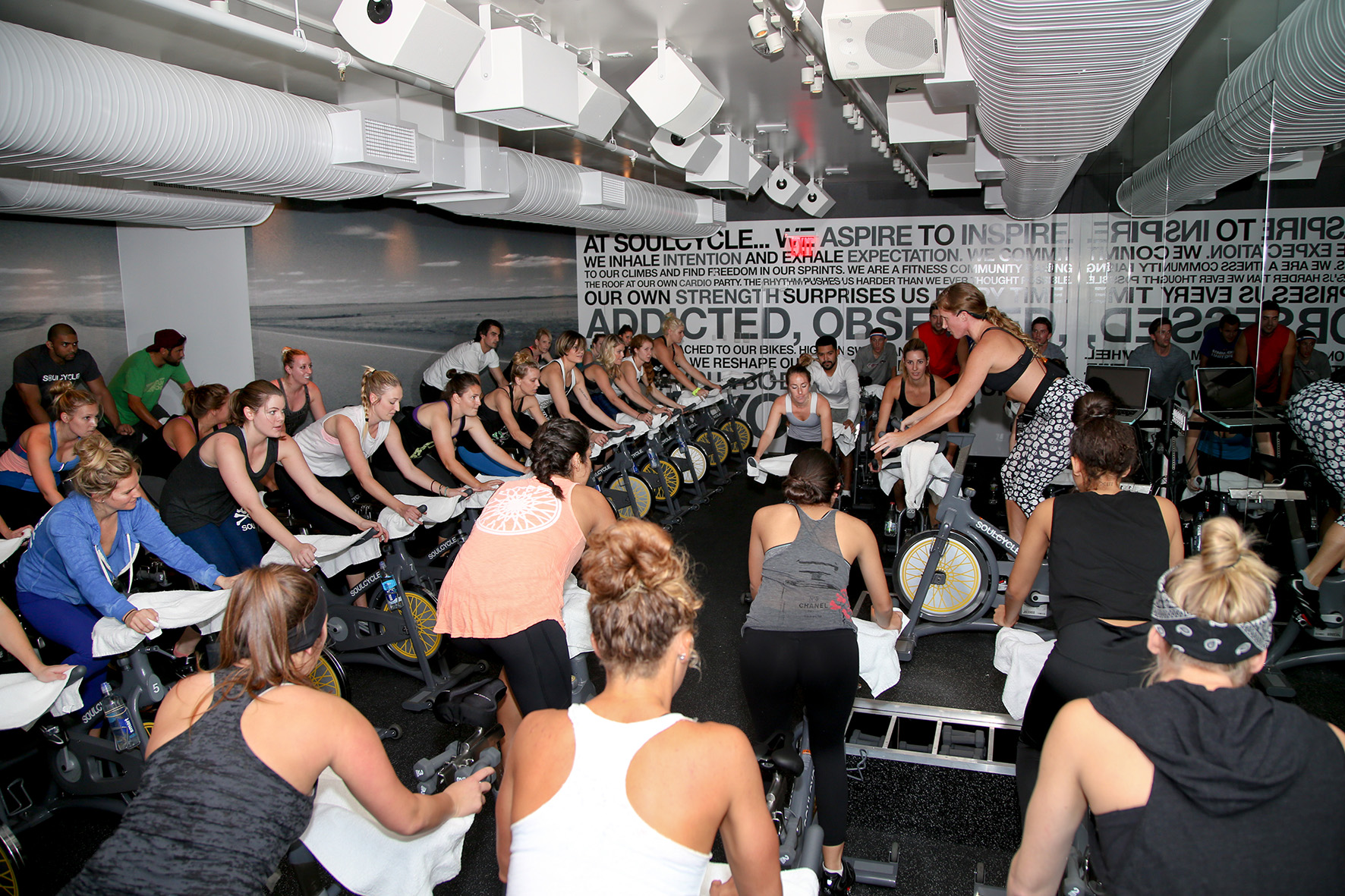 The newly opened SoulCycle studio at Fashion Island motivates locals to start an energetic workout.
Section by Kirsti Correa
The right amount of cardio is crucial to a healthy lifestyle. While living in Newport affords locals plenty of opportunities to get the heart rate up—whether it's a vigorous run along the trails in the Back Bay or a looped bike ride on the boardwalk—even when the weather produces a little drizzle, there are still ways to work out indoors.
SoulCycle, a cycling studio that launched in New York in 2006, just opened the doors of its first Orange County location at Fashion Island this November. During a session—which feature start times as early as 5:15 a.m. and as late as 7:30 p.m.—fitness enthusiasts pedal for about 45 minutes on stationary bikes to a playlist of high-tempo songs along with encouraging words from instructors. Here, SoulCycle co-founders Elizabeth Cutler and Julie Rice share what indoor cycling is all about.
Newport Beach Magazine: SoulCycle was at the forefront of the indoor cycling trend when you founded the company back in 2006. How familiar were you with this type of workout before you decided to launch SoulCycle?
Julie Rice: I rode in Los Angeles for years before I moved back to New York and was looking for an experience that did not exist.
Elizabeth Cutler: I had discovered indoor cycling and thought, "This is great," but I felt like it could be so much more. … We were both looking for … a way to stay in shape and get the results we needed all while finding joy, stress release and a social element in a workout.
What's a typical SoulCycle class like?
JR: SoulCycle classes take place in a dark room—lit by candlelight—to a curated play-
list. During the 45-minute class, a motivating SoulCycle instructor will push you to complete a challenging cardio workout that includes runs out of the saddle, hill climbs and … moves like the "tap-back" (a subtle movement similar to a standing ab crunch). You also complete an upper-body toning session using hand weights, all while pedaling on the bike.
What makes indoor cycling such a popular workout with your clients?
EC: There are only a few ways to get cardio and cycling is one of them. Plus, it's easy on the joints and almost everyone can bike.
Any tips you can share for first-timers?
JR: Arrive 15 minutes before class starts so our front desk staff can help you get set up on the bike correctly. Be ready to work hard, sweat and, most importantly, have fun on the bike.
Newport locals are active bike riders, with plenty of trails available locally. Why do you recommend indoor cycling instead of outdoor riding?  
JR: [Newport is] such an active and vibrant community. SoulCycle is a great complement to all the outdoor activities available in Newport.
SoulCycle encourages people to "find their soul." What are some other health benefits of the workout?
EC: SoulCycle classes will not only change your body and help you reach your fitness goals by burning calories and toning muscle; they will also benefit the mind by delivering an inspirational message that leaves you feeling stronger than you did when you arrived.
BIKING BASICS
SoulCycle co-founders Elizabeth Cutler and Julie Rice share essentials needed before tackling an indoor pedaling session.  
Comfort is key when it comes to indoor cycling. In addition to hydration and proper nourishment before starting a workout, a session of intense pedaling calls for fitted clothing, functional accessories and supportive shoes no matter your skill level. Combined with a dedicated mindset, the right equipment will keep cyclers focused on the imaginary road ahead.
SmartWater, $3, at Gelson's (949-644-8660; gelsons.com)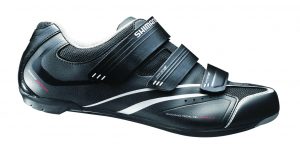 Shimano cycling shoes, $100, at Dick's Sporting Goods, Fashion Island (949-640-1107; dickssportinggoods.com)
Cardio Sculpt capri, $79, at Lucy Activewear, Corona del Mar Plaza 
(949-717-6751; lucy.com)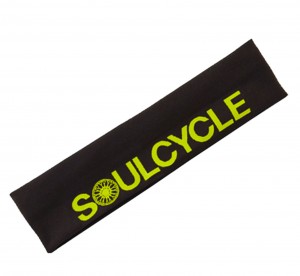 Nike Elite running socks, $16, at Nike Running, South Coast Plaza (714-436-0203; nike.com)
SoulCycle headband, $18, at SoulCyle, Fashion Island (949-759-7685; soul-cycle.com)