A Corona del Mar den is transformed into an intimate and familiar space.
by Somer Tejwani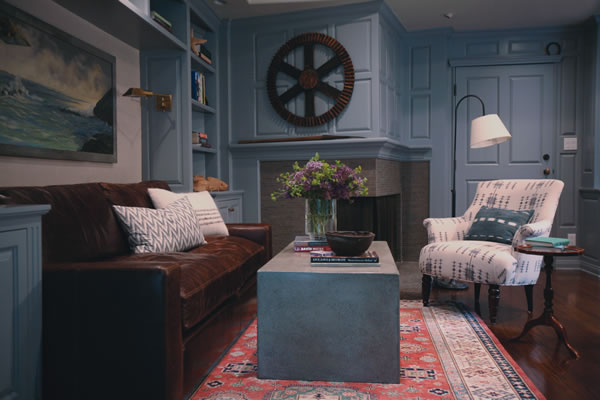 Brittany Stiles spent summers growing up at the beach—not at a Parisian flea market or choosing new drapes with her mother like the stories you hear from so many other emerging designers. In fact, she didn't start her own personal journey of discovering design and her aesthetic until college. But since then, the Newport local hasn't looked back. "I have come to truly appreciate how much better life is when it is beautifully designed," she says.
Now at the helm of her own eponymous design company, Brittany works with clients throughout Newport Beach to create everything from tablescapes and kitchens to small retail. She notes that a just-completed project she did for a couple in Corona del Mar—a den space that needed reimagining—was unique even for her, in that the well-traveled clients wanted ethnic design touches to remind them of their journeys.
"We accomplished this with traditional wood paneling that we painted gray and infused rugs and textiles to the space to add pattern, color and texture," Brittany says. The result is a space that is intimate, welcoming and familiar. A little designer luck also helped with the redecorating as subtle details that were already present in the room, like the window and fireplace, also make the space feel much larger and warmer than it is.
With Brittany's carefully curated additions—like a pair of brass wall sconces and shelving for functionality; an oil painting of sentimental value; and a mix of vintage African pillows, Indonesian-inspired ikat print and a Turkish rug—the design brings the exotic journeys back home.
Haute Winter at Home
Cozy up this season and fall in love with bold takes on classic living.
by Somer Tejwani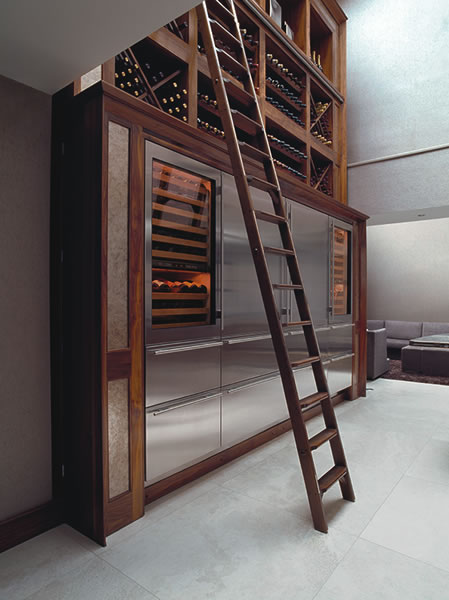 Wine storage just may be the ultimate modern luxury. This full wall of storage with cubbies and a rolling ladder is made even more useful with two WINE REFRIGERATORS and two REFRIGERATOR/FREEZERS BY SUB-ZERO, approximately $39,500 for full unit, through Roomscapes. (949-448-9627; roomscapes.net)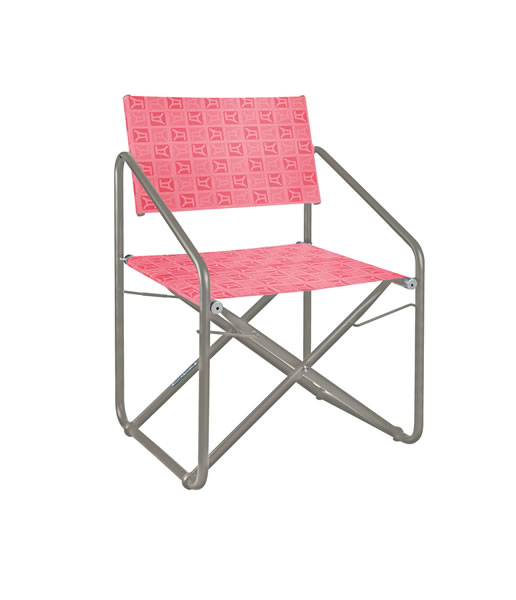 The graphic pattern and bright pop of color of the NOMAD CHAIR turns seating into a work of art, $175, by Brown Jordan, Costa Mesa. (949-760-6900; brownjordan.com)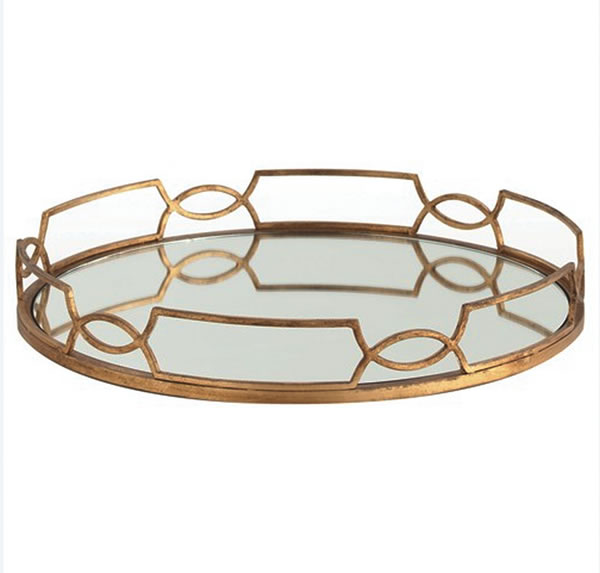 This season, play the perfect holiday host or hostess with an updated serving tray. The CINCHWAIST OVAL IRON AND MIRROR TRAY is a fresh take on typical serving pieces, $495, by Deco Home, Costa Mesa. (714-444-4040; decohome.com)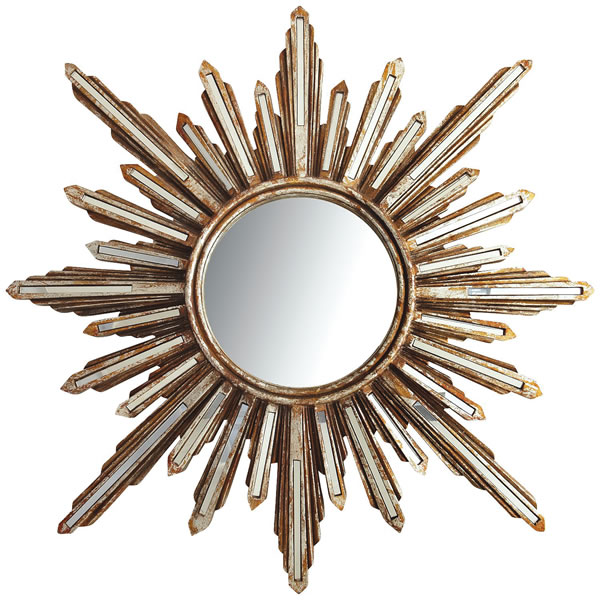 Ditch the traditional square shape and opt for a burst of gilded design with this MIRRORED BURST MIRROR handcrafted of stone and resin with inlaid glass, $99.95, at Pier 1 Imports. (949-497-7428, pier1.com)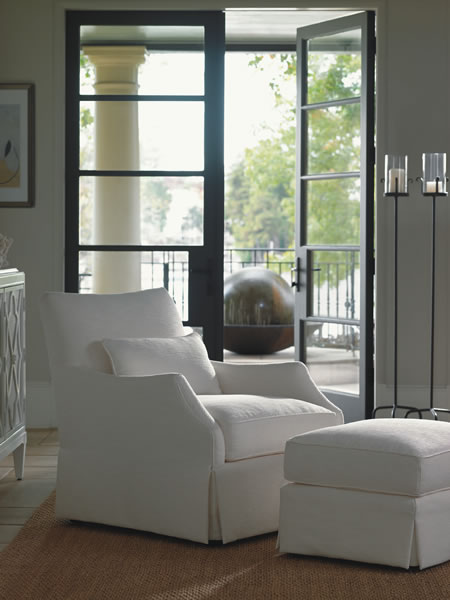 The scale of this reading chair and ottoman makes the piece great for even the smallest den. IVORY KEY CRYSTAL CAVES chair, from $1,445, and OTTOMAN, from $675, by Tommy Bahama Home, Fashion Island (949-706-9928, tommybahama.com)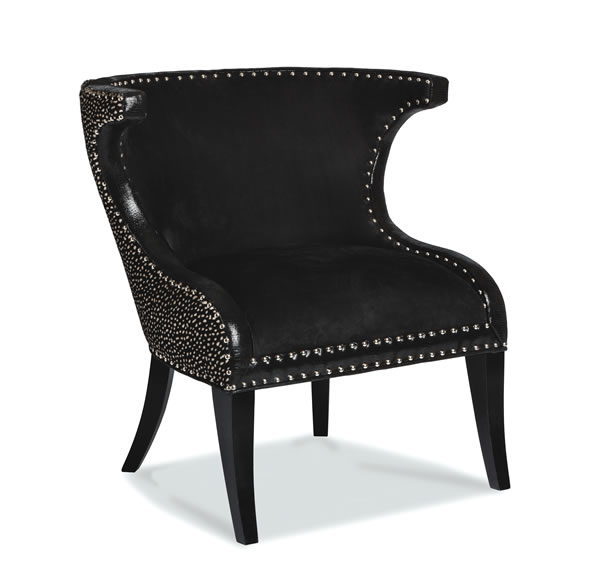 Drawing inspiration from high fashion runway looks, the metallic nailhead trim brings just enough attention to the simple black frame of the FLIRT CHAIR by Hancock and Moore, from $1,521, at Von Hemert Interiors, Costa Mesa. (949-642-2050; vonhemertinteriors.com)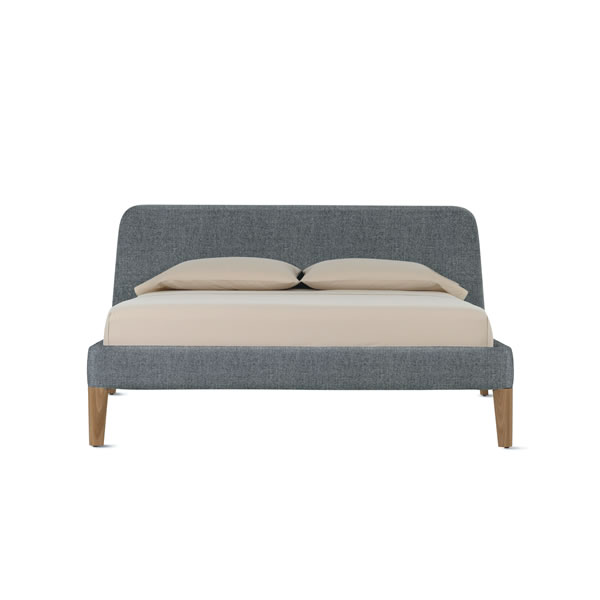 Design shouldn't be limited by choices. Customize the PARALLEL BED in lama tweed heather with a standard or extra-wide headboard, oak or walnut frame and fabric or leather upholstery, from $2,465, by Design Within Reach, Costa Mesa. (714-427-0628; dwr.com)