Simplify shopping this holiday season with a gift for everyone on your list.
By Newport Beach Magazine Staff The season for giving is upon us, and Newport's numerous shops have a treasure trove of specialty items perfect for holiday giving. Skip the traditional gift cards, wine and ties this year, and get creative with a thoughtful offering that stands apart from others beneath the tree. Whether you're shopping for a fashion-focused friend, die-hard foodie or avid adventurer, you'll find something for every personality in this carefully curated selection of local gifts from Newport Beach Magazine.
Designer Influence
Inspired by the vibrant and classic collections at Newport's best boutiques, this stylish collection of gifts will ignite the flames of fashion.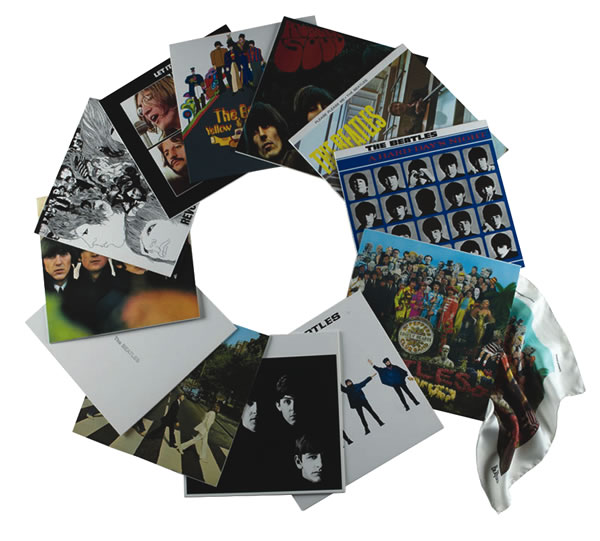 The stylish musician will fall in love with these vintage-inspired Turnbull & Asser Beatles pocket squares featuring prints from the group's hit albums, $1,995 for the box set or $150 each, at Bloomingdale's, Fashion Island. (949-729-6600; bloomingdales.com)

AnQi by Crustacean offers a made-to-measure fashion and food experience for men that includes customized men's shoes from The Left Shoe Co., a bespoke shirt from Rod Alan and a $100 gift certificate to AnQi at South Coast Plaza, $620, available through AnQi. (714-557-5679; anqibistro.com)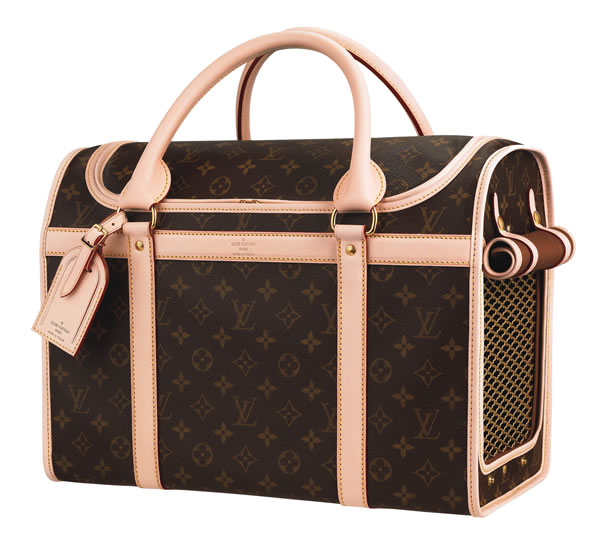 Four-legged friends can travel in style with a Louis Vuitton monogram canvas dog carrier, featuring a breathable mesh window and zip-around enclosure, from $2,430, at Louis Vuitton, South Coast Plaza. (714-662-6907; louisvuitton.com)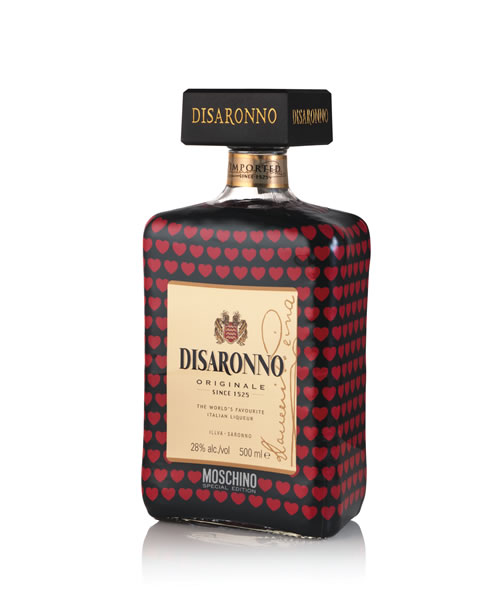 For those who prefer their drinks stirred, with a side of fashion, they can take a sweet sip of Italian liqueur from a limited edition Moschino Loves Disaronno bottle, $24.99, available at markets throughout the city. (disaronno.com)
Taste Temptations
This season, share the best of Newport's dining scene with specialty offerings from restaurants, shops and bakeries that will delight the senses.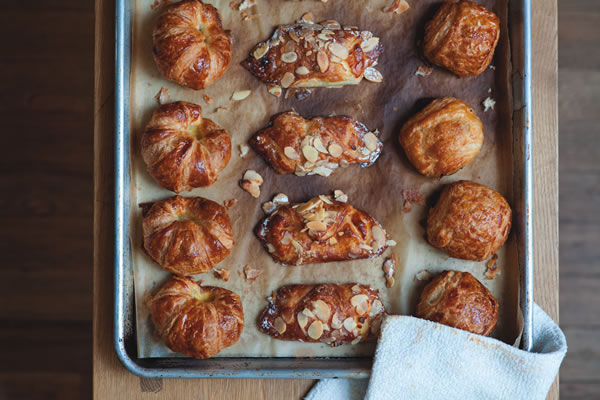 Give the gift of bread with an intimate baking class at Le Pain Quotidien, where participants can learn to create artisanal breads, puff pastries, pies and more, $75, at Le Pain Quotidien, Fashion Island. (949-287-5592; lepainquotidien.us)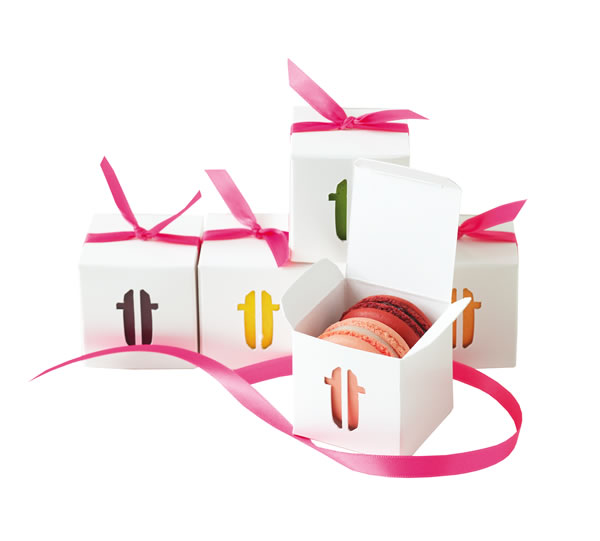 Ideal for a hostess gift, 'lette macarons offer a colorful—and flavorful—addition to any holiday party, $11-$129 for gift boxes, at 'lette macarons, Fashion Island. (949-706-8299; lettemacarons.com)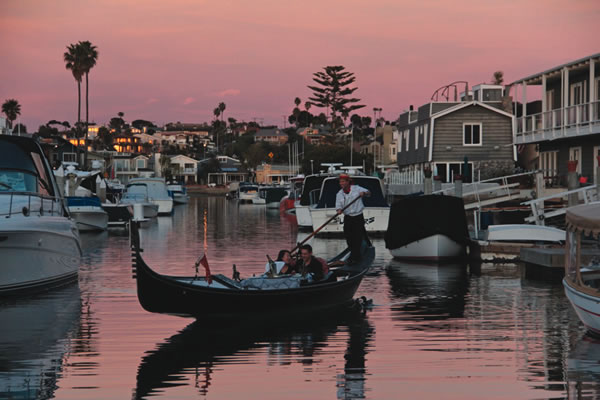 Book a romantic gondola dinner cruise for two and share a post-holiday sunset with a multicourse gourmet meal from a local restaurant and Champagne to mark the occasion, from $299, at Gondola Adventures. (855-466-3652; newportbeach.gondola.com)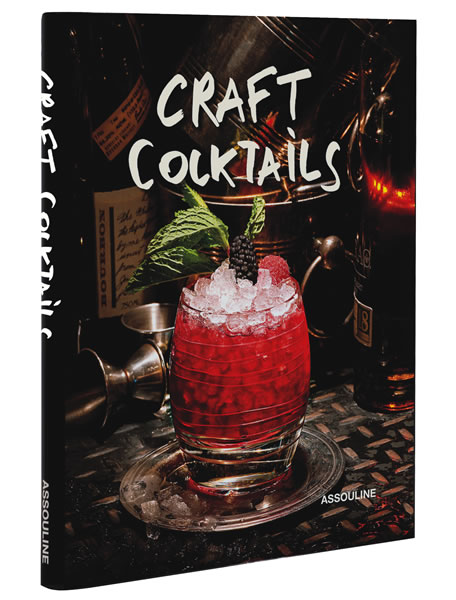 Celebrate the golden age of specialty drinks with "Craft Cocktails" by Brian Van Flandern, which features famous recipes and informative tips for at-home drinks, $50, at Assouline, South Coast Plaza. (714-557-1882; assouline.com)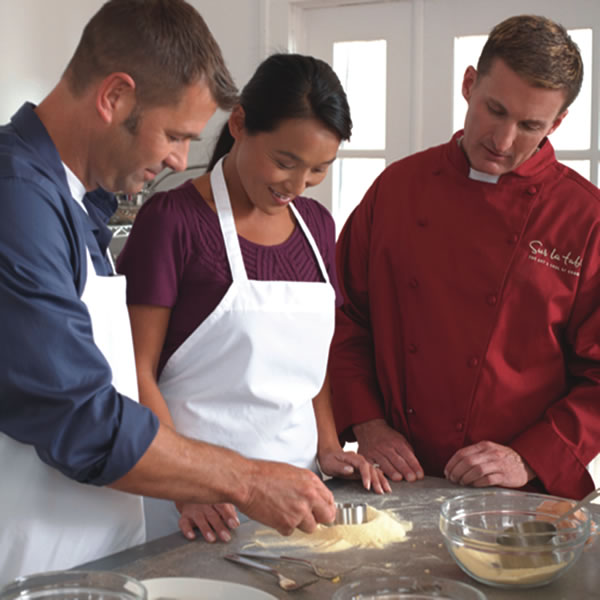 Study the culinary arts in classes that range from chocolate and pastry to savory sauces and country-style cooking, from $69, at Sur la Table, Corona del Mar Plaza. (949-640-2330; surlatable.com)
Gifts That Give Back
Perfect for those with a generous spirit, these companies offer a way to spread the holiday joy through philanthropic donations.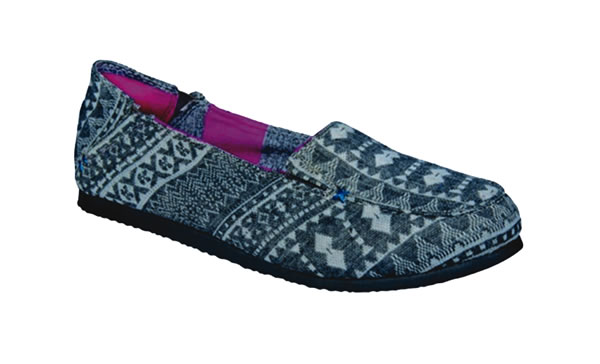 Each pair of Freewaters footwear provides clean drinking water to people in need and has a lifetime guarantee, from $60, available at Island Sole, Fashion Island. (949-760-0300; islandsoleca.com)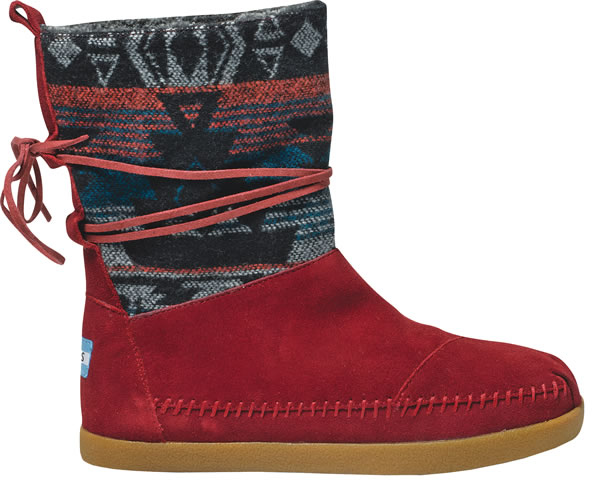 For every pair of TOMS shoes purchased, the company donates one to a child in need; a large selection of women's and kids' styles are available in Corona del Mar, from $32, at Jack's Surfboards. (949-718-0001; jackssurfboards.com)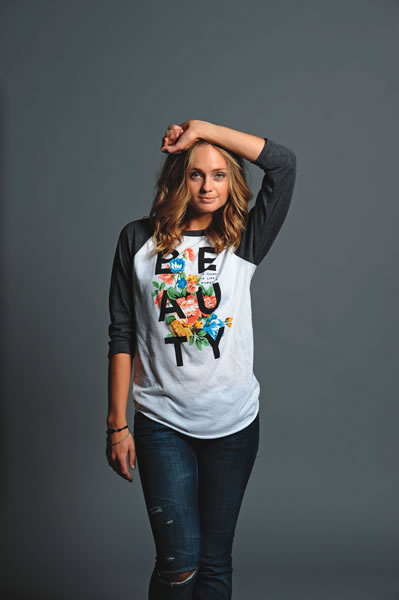 Buy a T-shirt (or other specialty item) and help change the world with Sevenly's campaigns that benefit a new charity each week, prices vary, at sevenly.org. (949-892-3542; sevenly.org)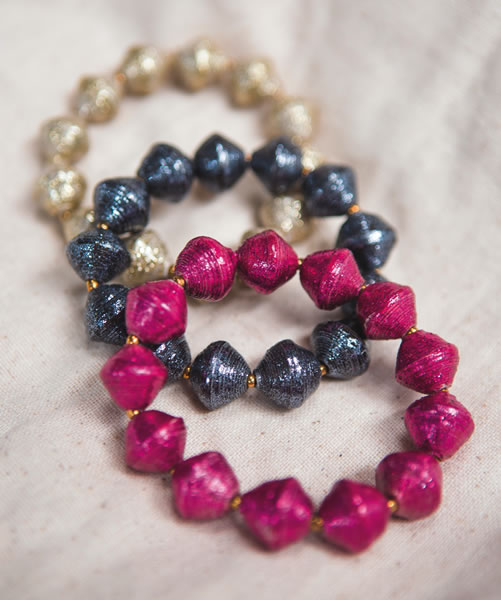 Northern Ugandan women design the paper beads used in the OC-based 31 Bits jewelry line, providing a creative way for them to rise above poverty, from $10, at 31bits.com. (949-612-7295; 31bits.com)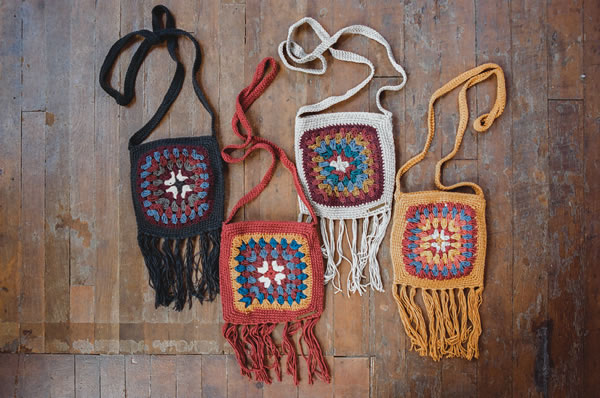 Keep warm this winter with crocheted hats and accessories by Costa Mesa-based Krochet Kids International, which employs women in Northern Uganda and Peru to help them become self-sufficient, prices vary, at Deer Lovely, Costa Mesa. (949-705-7878; www.deerlovely.com)
Life's an Adventure
For the person who enjoys trekking to exotic locales, taking on the biggest wave or feeling the wind in their hair, these gifts are all about embracing the experience.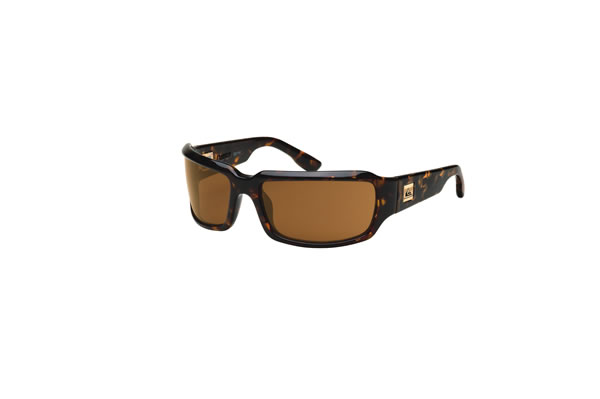 Quiksilver Fluid II men's sunglasses (pictured), $70, and Roxy Laguna women's polarized sunglasses, $99.95, feature shatter-resistant, wrap-around lenses and Grilamid-injected frames, at Roxy and Quiksilver, Laguna Beach. (949-376-0245; quiksilver.com)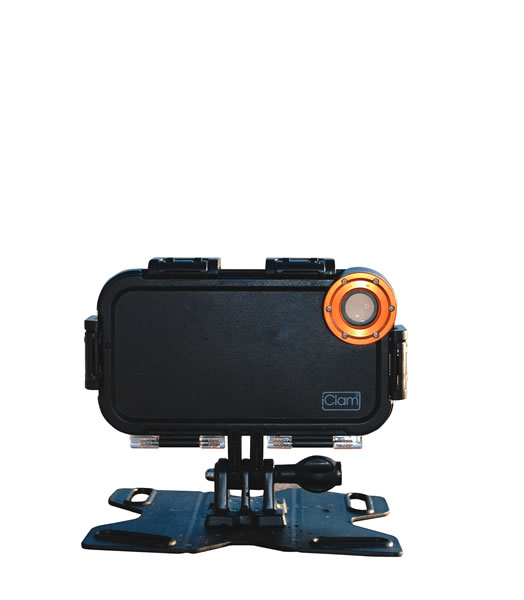 Land and water daredevils can capture video of their amazing feats using an iClam case for smartphones that's waterproof up to 30 feet and comes with mounts that can be attached to a bike, car, helmet or surfboard, $89.99, available online only. (iclamextreme.com)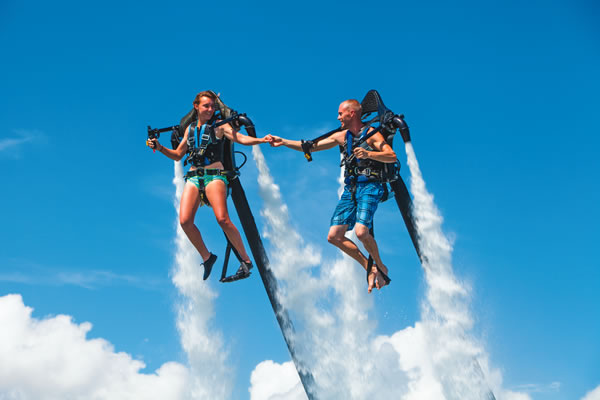 Experience "flying" over Newport Harbor with the world's first recreational jetpack—the perfect pick for thrill-seekers who like to let loose on the water, from $159, at Jetpack America. (888-553-6471; jetpackamerica.com)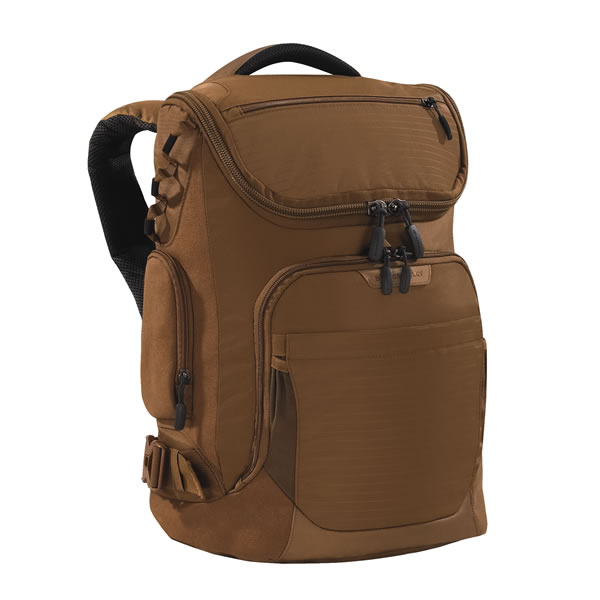 Designed for the true adventurer, the Briggs & Riley BRX Excursion backpack offers a rugged yet lightweight carryall to protect belongings while exploring the great outdoors, $130, at Sunsations Travel Store, Fashion Island. (949-640-0288)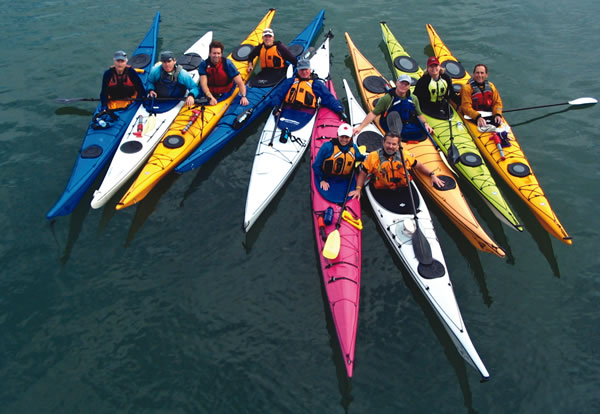 For wildlife lovers, the Upper Newport Bay estuary beckons and one of the best ways to explore is by kayak, for rent from $14/hour or $50/day, at Southwind Kayak Center Newport Beach. (949-261-0200; southwindkayaks.com)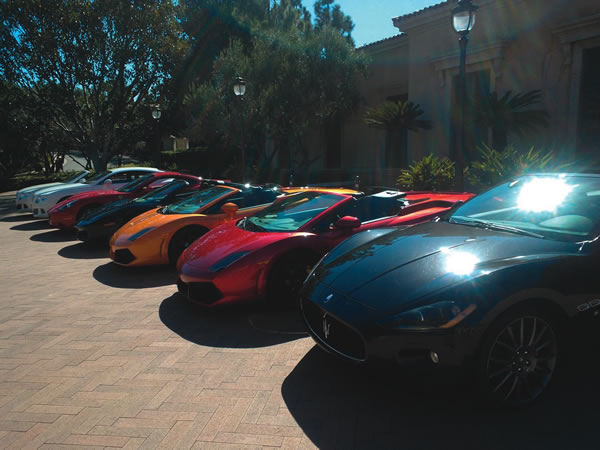 Whether drivers cruise the Newport Coast or head to the city, any auto enthusiast would enjoy taking a spin in a Ferrari, Fisker, Lamborghini, Maserati, McLaren or Porsche, for rent from $89 to $2,499.99, at Beverly Hills Rent-A-Car in Newport Beach. (949-250-4386; bhnewport.com)