THE LONG ISLAND-BORN CHEF AT THE SLIDING DOOR BRINGS COMFORT FOOD AND A SENSE OF COMMUNITY TO HIS RESTAURANT ON THE PENINSULA.
By Allison Hata | Photos by Jody Tiongco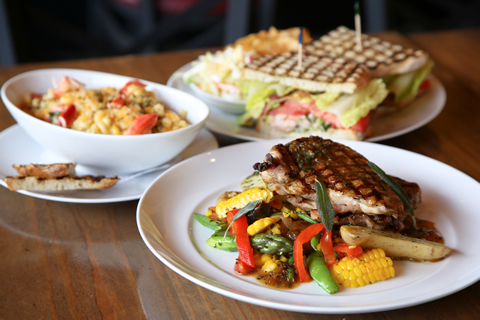 It opened with little fanfare last October, but The Sliding Door Cafe and Bakery has since become a beloved local dining spot. On a good night, the 30-seat restaurant is packed—but that doesn't stop people from popping their heads into the small kitchen and demanding that chef and co-owner Kevin Cahalan put down his grill pan and shoot the breeze. And, of course, he's happy to oblige.
"We have a small, dedicated group of locals who have found us and patronize us several nights a week," he explains. Off the top of his head, he can list "at least 20 couples" by name that stop by regularly to sample the ever-rotating menu, which the laid-back chef is known to change on a whim.
"I only really make what I like," he says. "That's one of the benefits of owning a small restaurant."
Open for breakfast, lunch and dinner, there's an expansive selection on each menu—impressive for an eatery that's staffed by less than 10 employees.
The "ultimate" grilled cheese, featuring a marriage of flavors courtesy of goat cheese, brie, provolone, cheddar, bacon and tomato, is lunch in its simplest but best form. Seafood lovers will also gravitate to the lobster BLT, which is packed with tender pieces of lobster and thick slices of juicy tomato and avocado, all sandwiched between grilled pieces of bread and served with a side of house-made chips and fresh coleslaw.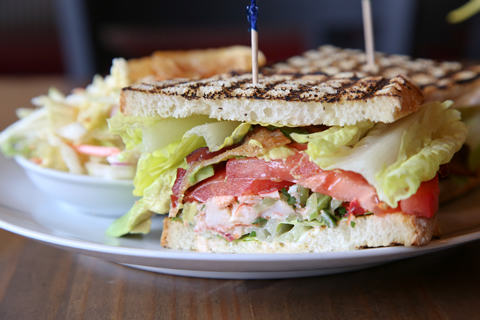 There's always lobster at the restaurant, Kevin says—a nod to his East Coast roots. For his take on a traditional comfort dish, try the lobster mac and cheese, which incorporates smoked cheddar and is served au gratin. The lobster curry soup, made with coconut milk to balance the ginger, is also a must-try.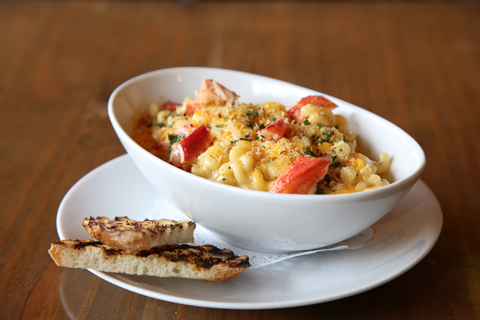 For his first summer in Newport, Kevin says he will debut a bourbon-glazed barbecue short rib. Diners can also expect old favorites that will be served with a new host of seasonally appropriate accompaniments, including the brick-pressed chicken, which is served this June and July with a colorful complement of summer vegetables.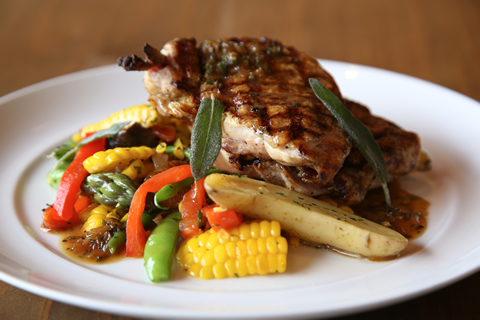 Any of the lunch items can be packed up and enjoyed on the go; according to Kevin, the restaurant plans to loan out picnic baskets with boxed lunches so patrons can enjoy a meal by the water.
Kevin handcrafts nearly everything in the restaurant, including the selection of mouthwatering desserts. He bakes fresh items daily and likes to mix it up when it comes to the variety of cakes that he serves by the slice. His favorite? The triple chocolate mousse cake—at least right now.
"A woman came in and bought a slice, then took the whole cake home for $56," he says. "True story."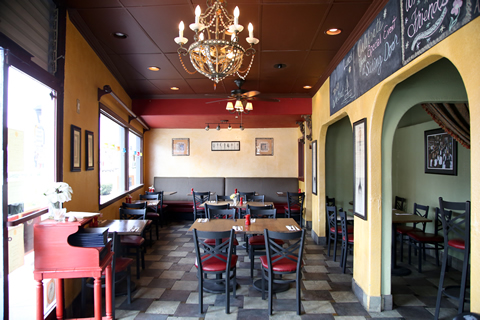 The best part about the restaurant is the heart that's poured into each dish; creating every plate seems to be a labor of love for the talented chef, who has already built a devoted following in his little corner of the peninsula.
The Sliding Door Cafe and Bakery, 704 E. Balboa Blvd.; 949-673-7173; theslidingdoorcafe.com