A Taste of Mozambique
Laguna's savory South African cuisine sails to Newport Beach. – By Ashley Breeding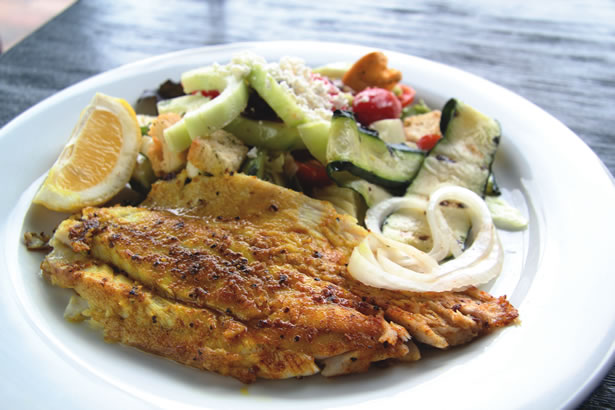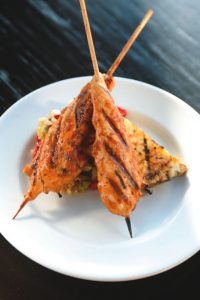 Those who frequent Laguna Beach's beloved seaside Mozambique Steakhouse need not travel far now to experience the scintillating island cuisine.
The restaurant's owner, Durban native Ivan Spiers, has opened a fast-casual version of his Laguna hot spot in nearby Newport Beach.
Tucked in The Bluffs shopping center, Mozambique Peri-Peri offers the same sweet and peppery dishes of the original restaurant, with a few additions like a South African burrito (stuffed with a variety of veggies and meat of your choice, along with fries and abundant spices!), in a less formal setting—it's the perfect place to grab a bite between errands, during the work day, dinner with the family, or even post-workout (that's right, no stilettos required at this location, ladies).
Featuring the same high-quality cuisine at more modest prices, a warm atmosphere with three flat-screen TVs, and a wait staff that will have your glass refilled before you even realize it's empty, Peri-Peri is a "step above" the typical fast dining approach, says Ivan's right-hand woman Shannon Mattracks.
Known as the Birdseye Chili, the spicy peri peri pepper (pili pili is Swahili for "pepper pepper") got its name from the sound the birds made as they picked at the tiny peppers and dropped their seeds. The restaurant's signature peri peri sauce is a mixture of the peppers, garlic, lemon juice, salt, olive oil and other "special seasonings."
Complimentary to most peri peri marinated dishes (all sauces are homemade by the company's personal spice company) including wood-fired fresh fish, prawns and the most sought-after dish by visiting South Africans—Boerewors sausage, topped with tomato bredie and seasoned fries—the restaurant serves up a tasty Tusker brew from South Africa and a light, delicious Pinotage wine blend.
Most dishes, from appetizers to main entrées, are rich with flavor but aren't too heavy, which makes for a pleasant multi-course meal that leaves you still feeling light and healthy—and possibly with room for dessert. I recommend the triple chocolate mousse torte, topped with fresh berries and a delicate pouring of perfectly not-too-sweet chocolate sauce.
Happy hour is offered daily from 3 to 6 p.m.,  featuring refreshing $2 beers and $3 wines, and from 4 to 7 p.m., a small menu of lighter bites at even friendlier prices is offered. Try the Peppadrop shrimp tomatillo, veggie bites or Peri Peri chicken
wings. NBM