A Local Gathering Place
The Crow Bar and Kitchen beckons all with its singular gastropub cuisine and extensive beer menu. – By Micaela Myers | Photos by bob hodson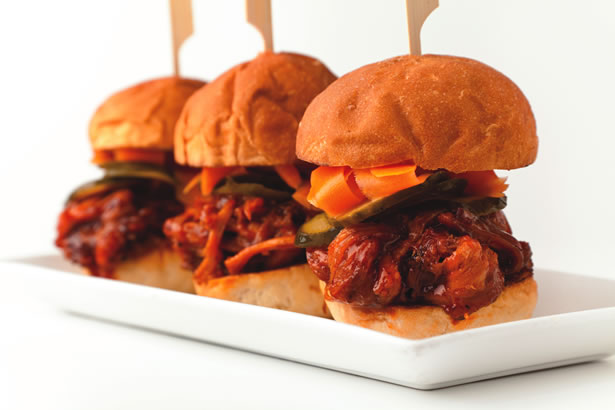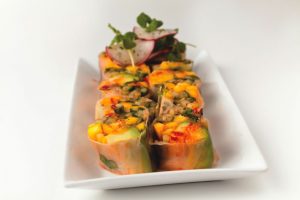 The Crow Bar and Kitchen isn't the type
of place you'll come across often—or anywhere else for that matter. Located in charming Corona del Mar, the gastropub features an approach to cuisine matched by the finest restaurants local, seasonal produce; all natural, free-range meat; sustainable seafood and made from scratch but without the white tablecloths and pretention. True to its gastropub designation, Crow Bar offers an inviting and laid-back atmosphere where James Beard-nominated chef John Cuevas has freedom to play and experiment.
Crow Bar recently became the first Green Restaurant in Orange County certified by the Green Restaurant Association. Chef John also unveiled a new menu, which includes a rice paper summer roll (with marinated cucumber, avocado, mango, baby parsley, house-made Thai chili sauce and lemon oil), dry aged New York tar-tar (with piquillo peppers, cornichon and a poached quail egg), barbecue pork belly sliders (with cucumber slaw and pickled carrots), good old fish and chips (made with 6 ounces of salmon, beer/tomato tempura and served with house-made tartar sauce), blackened chicken paillard (made with half a Mary's chicken with grilled romaine, sour apples and buttermilk), plus many other dishes.
One of the highlights of Crow Bar is the drink menu, which features 24 craft beers on tap, 26 in bottles and a wine program that has won three consecutive awards from Wine Spectator magazine in categories such as notoriety and significant value. Stop by from 3 – 7 p.m. daily for social hour, which includes food and drink specials. Crow Bar is also gaining a reputation for its weekend brunch, offering a killer breakfast burrito, a variety of specialty breads and all the breakfast favorites, such as flapjacks, omelets, flank steak and eggs, and more.
Whatever you do, don't skip dessert when you dine at Crow Bar! The gelato and sorbet are great, but the stars are the chef's hand-made, gourmet takes on favorites from our childhood like the 'crow' kit kat bar made with chocolate ganache, chocolate wafer and graham cracker caramel, or the zzzzinger featuring raspberry, coconut and pistachio cream.
Stop back regularly, as the specials and menu items change with the seasons, customer wishes and the chef's whim! NBM