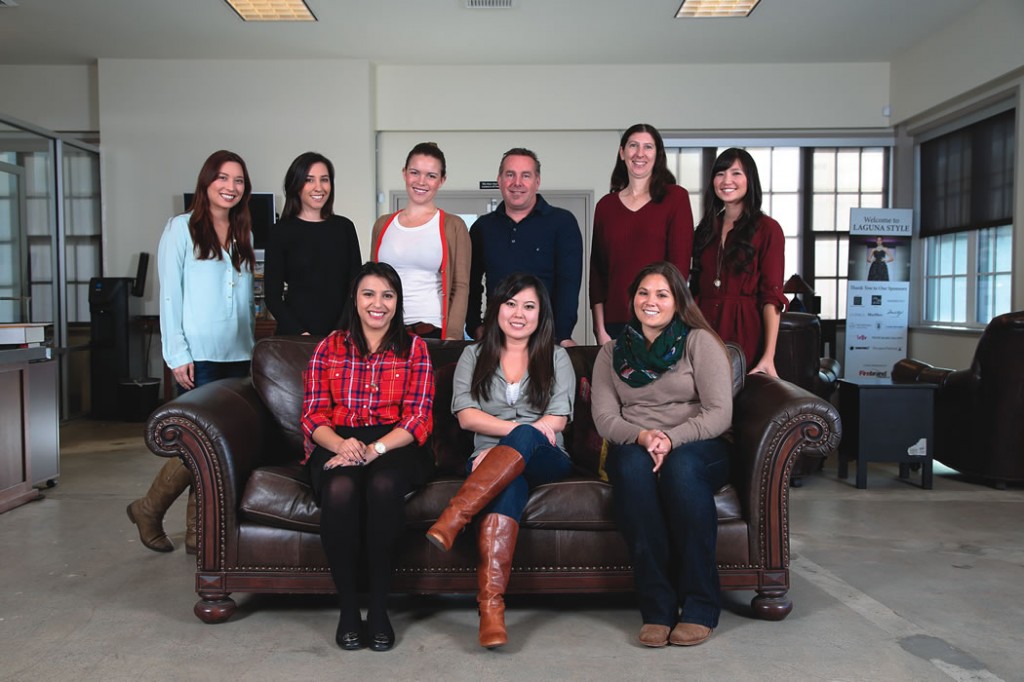 On my first day with Newport Beach Magazine a couple years ago, the editorial team took me out for a welcome lunch. Like many companies, we have traditions to uphold, and ours is centered on the camaraderie that goes along with a cold, refreshing glass of hops and grain. Today, I may not remember where we went or what I ate, but I do remember that there was beer.
Beer is our office's nectar of the gods. If it was socially acceptable, I don't doubt that some of us would drink it like water—all day, every day. It doesn't surprise me then, that beer is a focal point for our first men's issue. Ironically though, it's one of our (many) female editors, Linda Domingo, who explores the burgeoning craft brew scene in Orange County. She went on a one-month beer bender from north OC to south, and shares the insider knowledge from nine local breweries in her article, "Crafting an Empire" (page 42).
With just a handful of men in our office—I can almost count them on one hand—our challenge was brainstorming content that celebrates the quintessential modern man. One conversation with our editorial director, Steve Zepezauer, about the Dollar Shave Club, though, and our first article was set. In "Razor Focus" (page 60), we follow the resurgence of the traditional shave and how it's being elevated to an art form in local barbershops.
Those with a need for speed, however, can take a wild ride with our top 10 midlife crisis cars in "Revving the Engines" (page 54). Meanwhile, fitness buffs can go "Back to the Basics" (page 48) with local trainers who share tips on starting a core workout routine—no fancy equipment necessary. For this issue's men's fashion spread—the favorite feature of all the editorial gals, for obvious reasons!—I also had a chance to go behind the scenes at Newport Beach Civic Center and Park, where our fashion director styled the latest menswear looks that embrace graphic lines and contemporary panache.
Admittedly, while I loved putting together the man-centric content for this issue, I'm what people call a "girly girl," down to my very core. I trap spiders under cups and pull a damsel in distress act until my husband disposes of them. I order fruity cocktails at bars and if it's pink, then all the better. I love dressing up, wearing heels and trying new makeup for a girls' night out. For those who, like me, might prefer curling their hair to changing a tire, we also bring you the latest in health and beauty, ranging from winter skin care tips from a celebrity makeup artist who hails from Newport ("Makeup Maven," page 23) to the explosion of beauty bars popping up across town ("Raising the Bar," page 36).
Male or female, I hope you're as excited as we are about this special men's issue. From bars to cars and plenty of beer, we cover it all—a great way to kick off 2014.
Warm regards,
Allison Hata
Group Editor
allison@firebrandmediainc.com