TUCKED AWAY IN THE EASTBLUFF VILLAGE CENTER, PROVENANCE RESTAURANT IS A HIDDEN TREASURE OF HYPERLOCAL AND HEALTHY EATS.
By Kirsti Correa | Photos by Jody Tiongco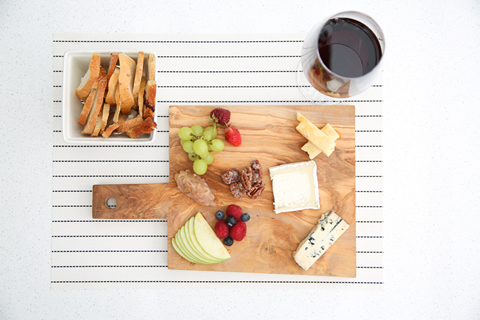 Nestled among a grocery store, a bank and a few understated eateries is a recently opened wine country-esque farmhouse restaurant in Newport's Eastbluff Village Center. Behind the rustic wooden doors at Provenance, the space opens up to seating for around 100 guests, a full bar and an extensive collection of wines.
The location isn't the only unexpected secret; adding to Provenance's captivating allure is a raised-bed garden that produces organic fruits, vegetables and herbs from the eatery's back porch. Leafy sprouts and fruit trees are carefully sowed in 1,300 square feet of space, where Cathy Pavlos, the chef behind Lucca in Irvine, can be spotted throughout the day gathering ingredients to infuse each course with the freshest flavors.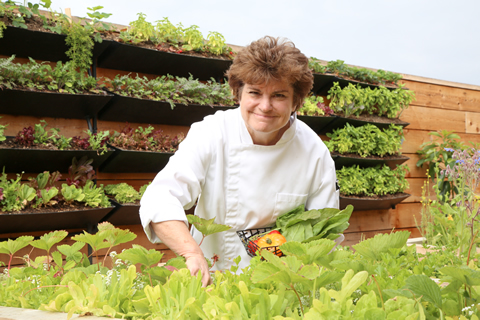 Moments after you place an order of carrots to start, Cathy begins to browse the rows of baby carnival varieties for the best selection. The result is a handful of honey-balsamic roasted orange, purple and yellow carrots sprinkled with a blend of spices, fresh dill and feta cheese. The chef's cheese plate is another way to capitalize on Provenance's bounty. Seasonal berries, such as strawberries and raspberries, are plated with breads and nuts along with Truffle tremor, SeaHive and smoky blue cheeses.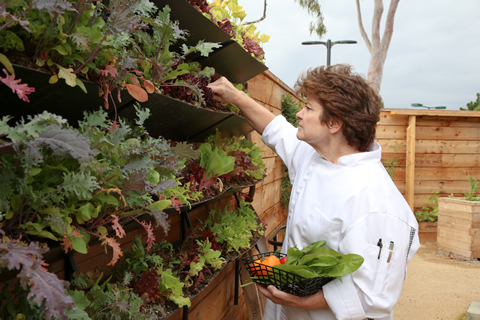 Floor-to-ceiling windows make the garden the focal point of the restaurant, but it's not just a visual centerpiece—the produce determines the restaurant's offerings. "While most menu items stay the same, the incorporations in the dish change depending on the season," Cathy says.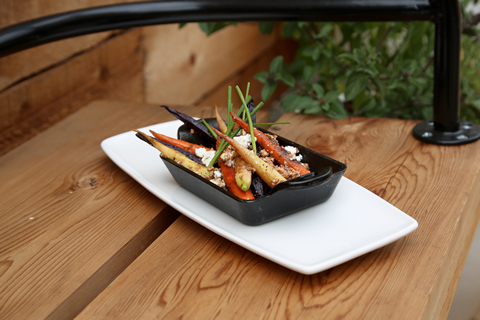 For instance, the rack of New Zealand lamb is likely to have a reserved spot on the menu year-round, but during the summer, a bed of blood orange leek risotto surrounded by a creamy cilantro and macadamia nut pesto accompanies the entree. A new menu item planned for this summer is halibut served with mussels and clams.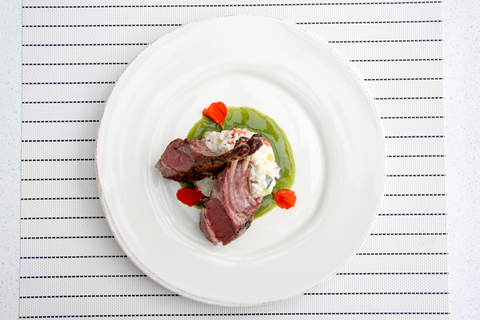 These larger seasonal plates are available for dinner, which is served daily beginning at 5 p.m. Weekday diners can also enjoy lunch offerings, such as signature sandwiches and lighter fare, while Sunday mornings are dedicated to a specialty brunch menu. Cathy says the seating on the porch is an atmosphere that perfectly complements an alfresco meal. "It's so peaceful sitting on the porch on a Sunday morning when it's nice and quiet outdoors," she explains.
While there isn't a chicken coop to produce eggs for the brunch items, Cathy still features many other on-site ingredients in the dishes. The house-made bacon-wrapped polenta combines roasted, cage-free eggs with crispy Brussels sprouts and other herbs from the garden, for example.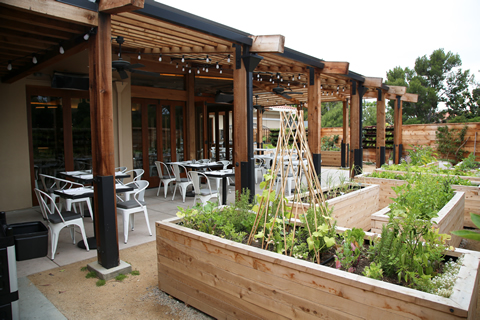 "Local, seasonal and responsible are three aspects chef Cathy focuses on at Provenance," says Ryan Sanford, one of the night servers. "All of the menu items express such qualities to customers when they eat here."
Provenance, 2531 Eastbluff Dr.; 949-718-0477; provenanceoc.com