Letter From The Editor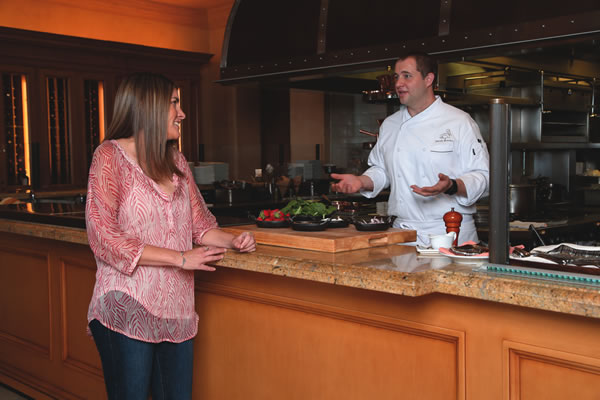 I love food—all types of food, from Mexican to Thai, Indian to Italian and especially that delicious and spongy Ethiopian bread, injera. It seems here in Orange County, we can literally find foods from around the world, done both traditionally and with creative new twists. In fact, a 2012 USC study confirmed Southern California is currently the most diverse it has ever been.
When I recently met with chef Derek Brooks of Pelican Grill, we talked about how this local diversity translates to Newport Beach's dining scene. He commented that diners' familiarity with—and love for—diverse cuisine allows chefs from all types of restaurants to bring ethnic twists to their menus, creating new flavors and even more diversity for foodies.
Food serves as a common denominator. We all need to eat, and we all love savoring a delicious meal, especially with great company. Newport Beach is home to hundreds of restaurants, ranging from local watering holes to five-star resorts and everything in between, making for a bounty of experiences to explore, and making our annual food and drink issue one of our favorites to put together.
In this issue, we tried to capture the diversity of Newport's dining scene, offering something for all tastes—whether you're looking for the best places to dine out or want to prepare a stunning feast at home.
When it comes to restaurants, we got answers to the questions we most wanted to know: What can locals order that's not on the menu? Where can you go for a truly singular bottle of wine? Who are the new kids on the block, and what are they serving? Where should you book when you want an amazing chef's table experience in Newport for a special occasion?
We also sought to bring the flavors of Newport's top restaurants home and asked local chefs to share their secrets for perfect pasta, ideal pizza crust, sweet treats, savory Indian cuisine and more. For the best ingredients to stock your pantry, we rounded up Newport's growing number of specialty stores that offer a great selection of spices, fresh fish, flavorful sauces and gourmet olive oils, among other distinctive items. Plus, enjoy a look back at Newport's scandalous Prohibition Era.
We had a lot of fun creating this issue, and we hope that you enjoy reading it. But a warning: It will make you hungry, guaranteed.