Wahoo's Fish Taco Turns 25!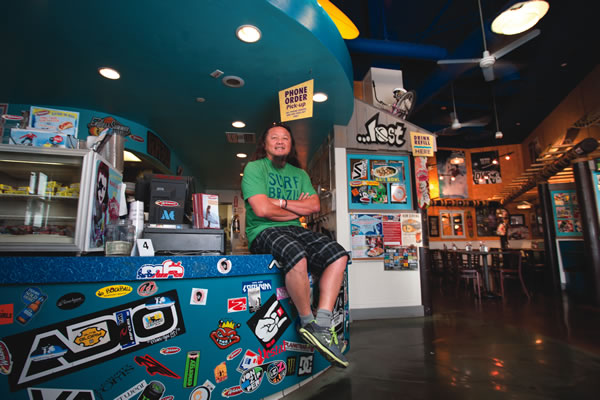 Since 1988, the Lam brothers—Wing, Ed and Mingo—have been serving up a fast and healthy fusion of Mexican, Brazilian and Asian cuisine, with the opening of the first Wahoo's Fish Taco in Costa Mesa. The brothers' vision to create a chain that would blend with the active surf culture of Southern California has led to partnerships with the surfing elite and has grown to include 64 famous sticker-lined stores throughout the U.S.—and there's talk of taking it international, with a location in Tokyo, Japan. In celebration of its 25th birthday, Wahoo's is giving back to its loyal customers through a series of promotional programs: Throughout February, win surprise menu items with scratcher cards. In March, one creative customer who comes up with the best name for the restaurant's new savory chicken burrito will win a year of free Wahoo's. (wahoos.com) —A.B.
Cup o' Juice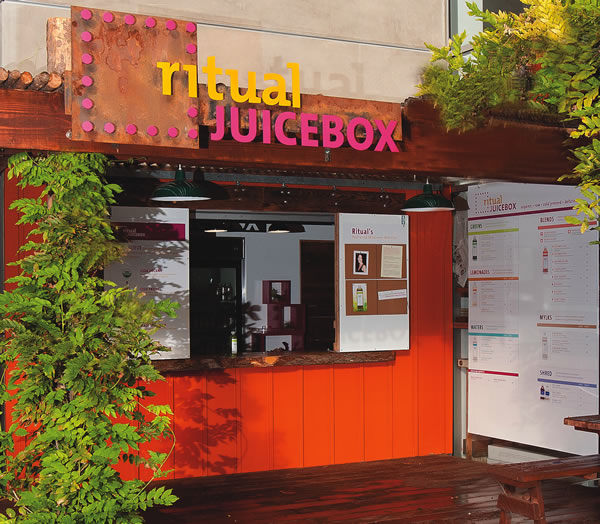 With the tall demand for drinkable "detox" cleanses and meal replacements in health conscious Newport Beach, a few new organic juice shops are popping up around town. Located in Costa Mesa's The Camp, Ritual Juice, which opened this past October, offers a variety of cleansing green drinks (for those who like 'em sweet or spicy), antioxidant-rich lemonades, nutrient-infused waters, "mylk" meals and other energy- and performance-enhancing blends (ritualwellness.com).
Even though Suja juice is pressed and bottled in a San Diego kitchen, the brand is growing popularity and lining grocery shelves in its northern neighbor, Newport Beach. At Whole Foods Market, Fashion Island, find an array of good-for-you concoctions with appealing names and claims like Purify and Glow. Get your daily dose of greens with Green Supreme, grab a ready-made Master Cleanse, or treat your palate and body with Vanilla Cloud (sujajuice.com). —A.B.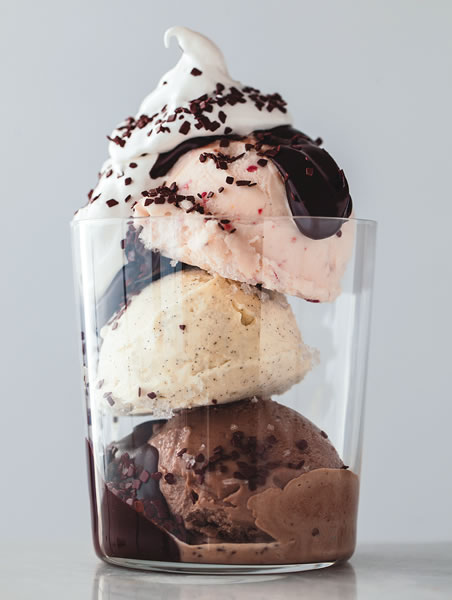 Sprinkles Screams for Ice Cream
If you thought Sprinkles Cupcakes couldn't possibly surpass what it has already created with its industry-setting cupcakes, it has. The company is expanding its brand with something sweeter (and colder to boot): ice cream. Slated to open early this spring, Sprinkles Ice Cream will make its first Orange County home next to Sprinkles Cupcakes in Corona del Mar Plaza. On the scoop shop's menu is a variety of mouth-watering ice cream flavors, including staples like chocolate, strawberry and vanilla bean, as well as more unique flavors from pistachio and salted caramel to red velvet—undoubtedly taking after its cupcake predecessors. The shop will also offer cupcake sundaes, ice cream sandwiches and red velvet waffle cones. Using 14 percent butterfat and fresh ingredients, like dairy from Straus Family Creamery in Northern California, the shop slow churns its ice cream into sugary perfection. About 12 flavors will be available daily, with seasonal offerings rotating throughout the year. (sprinklesicecream.com) —A.T.
Rick Bayless Restaurant to Open at Fashion Island
Celebrity chef and 2009 winner of Bravo's "Top Chef Masters" Rick Bayless is slated to bring his bold, upscale Mexican restaurant concept Red O to Fashion Island this spring. Featuring authentic Mexican cuisine with lighter, California-style dishes, the Red O menu will offer an eclectic array of delectable dishes. The "Bright Bites" section includes a selection of ceviche and tostadita, while the "Savory Snacks" section features various sopes, queso fundidos (flamed cheese), taquitos and tamales. The "Cazuelas for Soft Tacos" portion of the menu highlights a variety of regional Mexican flavors for making your own soft tacos, and the "Enchiladas & Tacos al Carbon" section highlights classic Mexican offerings. Another unique addition to the menu is the "Mexico's Celebrated Seven," which features Rick's spin on iconic dishes, such as pollo en mole poblano (chicken in mole sauce) and cochinita pibil (pulled pork). Patrons will also enjoy a widespread collection of tequilas and cocktails alongside wines and imported craft beers. (redorestaurant.com ) —A.T.
Ruby's Turns 30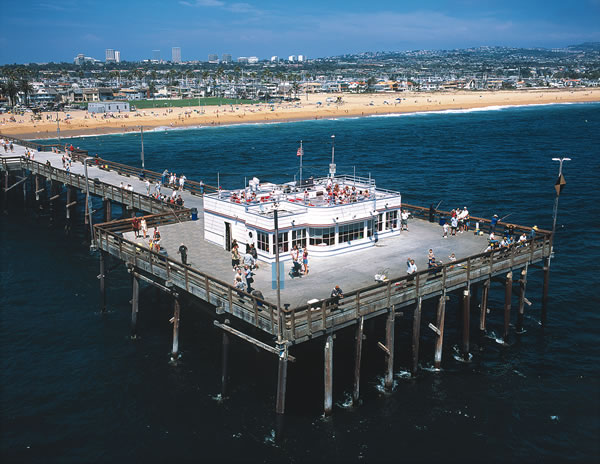 From the look of California's classic Ruby's diner, from the red vinyl booths to vintage posters, you'd think it's actually been around since the 1940s. But the establishment only recently celebrated its 30th birthday. The retro aesthetic can be attributed to the original location on Balboa Pier, a run-down building that founder Doug Cavanaugh discovered and decided to turn into a 1940s-era diner named after his mother, Ruby. The original Balboa diner operated with only three employees and a three-item menu (hamburger, hot dog, malt). Current times may not be as simple and sweet as they once were, but we certainly feel that way every time we step into this coastal favorite, which now has 36 other locations nationwide. (rubys.com) —A.B.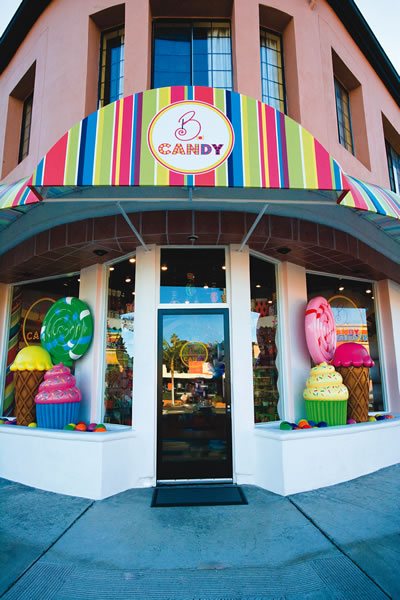 A Sweet Treat
While Corona del Mar's newly relocated B. Candy may be a dentist's worst nightmare, it's a dream come true for anyone with a sweet tooth. Customers delight in the wall-to-wall candy bar, packed with gummies, chocolates and other favorites that can be purchased by the pound. Also offered are treats sold individually wrapped, as well as a selection of unique and flavorful novelty gifts, such as an oversized gummy bear nightlight, chocolate Monopoly and candy-themed party accessories. —A.H.
A Slice of the Big Apple
It's oft said—especially by Mid-Atlantic coasters—that there's no pizza like NY pizza. Unless, of course, a New Yorker opens shop somewhere else. As is the case with Johnny's Real New York Pizza, located on Coast Highway in Corona del Mar and now at The Bluffs shopping center in Newport. Set to open soon, Johnny's will offer an array of authentic pies and another West Coast unknown—Italian water ice—boasting big flavor like you'll only find in the Big Apple. (949-729-9159; johnnysrealnypizza.com) —A.B.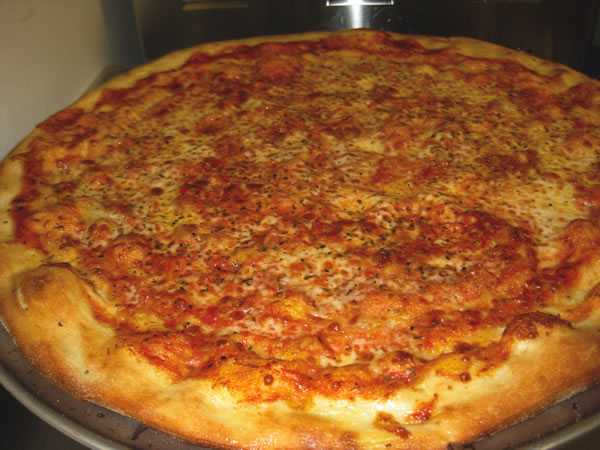 Lark Creek to Open at Fashion Island
Award-winning, San Francisco-based restaurant group Lark Creek is bringing its first Orange County location to Fashion Island this spring. Offering chef-driven lunch and dinner menus with dishes from steaks and fish grilled over a wood fire to pastas featuring local, seasonal ingredients, Lark Creek Newport Beach is sure to add to Fashion Island's fine dining repertoire with its longstanding reputation for excellent service and an inviting ambiance. The restaurant will also serve a bounty of wines from Napa Valley, the Santa Cruz Mountains, Santa Barbara, Mendocino and Sonoma counties, as well as international appellations, on its drink menu. The brand is also known for its artisanal cocktails from proprietary recipes with fresh-squeezed juices, which will also be highlighted. The restaurant will be exclusive to Orange County and is set to open on the west side of Fashion Island near Nordstrom. (larkcreek.com) —A.T.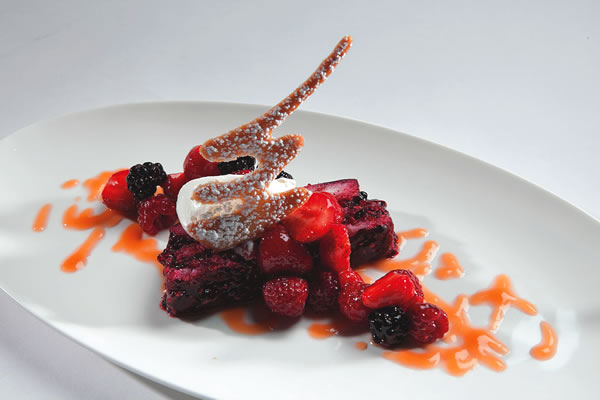 Hotels and Resorts
Andrea
The Resort at Pelican Hill, 22701 Pelican Hill Rd. South; 800-820-6800; pelicanhill.com
First Cabin Restaurant
The Balboa Bay Club, 1221 W. Coast Hwy.;  949-630-4145; balboabayclub.com
The californian
The Hyatt Regency, 21500 Pacific Coast
Hwy., Huntington Beach; 714-845-4776; huntingtonbeach.hyatt.com
Palm Terrace
The Island Hotel, 690 Newport Center Dr.;
949-760-4920; theislandhotel.com
RAYa
The Ritz-Carlton, Laguna Niguel, 1 Ritz Carlton Dr., Dana Point; 949-240-2000; ritzcarlton.com
Sam & Harry's
Marriott Newport Beach, 900 Newport Center Dr.; 949-640-4000; samandharrysnb.com
STONEHILL TAVERN
The St. Regis Monarch Beach, 1 Monarch Beach Resort, Dana Point; 949-234-3200;
stregismb.com
Studio
Montage Laguna Beach,
30801 S. Coast Hwy., Laguna Beach;
949-715-6420; studiolagunabeach.com
Newport Center/Fashion Island
Brasserie pascal
327 Newport Center Dr.;
949-640-2700; French75.net
Canaletto Ristorante Veneto
545 Newport Center Dr.;
949-640-0900; ilfornaio.com
Fleming's Prime Steakhouse & Wine Bar
455 Newport Center Dr.; 949-720-9633;
flemingssteakhouse.com
Mariposa Restaurant
Neiman Marcus, 601 Newport Center Dr.;
949-467-3350
Muldoon's Irish Pub
Newport Center Dr.;
949-640-4110; muldoonspub.com
R+D Kitchen
555 Newport Center Dr.;
949-219-0555; hillstone.com
Taco Rosa
2632 San Miguel Rd.;
949-720-0980; tacorosa.com
The Ritz Restaurant & Garden
880 Newport Center Dr.;
949-720-1800; ritzrestaurant.com
True Food Kitchen
451 Newport Center Dr.;
949-644-2400; truefoodkitchen.com
Wahoo's Fish Tacos
1091 Newport Center Dr.;
949-760-0290; wahoos.com
Yard House
849 Newport Center Dr.;
949-640-9273; yardhouse.com
Newport Coast/Crystal Cove
Beachcomber Cafe
15 Crystal Cove; 949-376-6900; thebeachcombercafe.com
Bluefin Fine Japanese Cuisine
7952 E. Coast Hwy.; 949-715-7373; bluefinbyabe.com
Javier's
7832 E. Coast Hwy.; 949-494-1239;
javiers-cantina.com
Mastro's Ocean Club Fish House
8112 E. Coast Hwy.; 949-376-6990; mastrosrestaurants.com
Tamarind of london
7862 E. Coast Hwy.; 949-715-8338; tamarindrestaurant.com
Zov's Café Bakery & Bar
21123 Newport Coast Dr.;
949-760-9687; zovs.com
Balboa Peninsula
21 Oceanfront
2100 W. Oceanfront;
949-673-2100; 21oceanfront.com
Aurora Mediterranean Restaurant
2307 Balboa Blvd.; 949-642-1073
Avila's El Ranchito
2800 Newport Blvd.;
949-675-6855; avilaselranchito.net
Bluewater Grill
630 Lido Park Dr.;
949-675-3474; bluewatergrill.com
Buddha's Favorite
634 Lido Park Dr.;
949-723-4203; buddhasfavorite.com
Charlie's Chili
102 McFadden Place;
949-675-7991; charlies-chili.com
Commonwealth lounge & Grill
2406 Newport Blvd.; 949-675-4444; commonwealthlounge.com
Crab Cooker
2200 Newport Blvd.; 949-673-0100; crabcooker.com
Malarky's Irish Pub
3011 Newport Blvd.; 949-675-2340; malarkysirishpub.com
Mama D's Italian Kitchen
3012 Newport Blvd.; 949-675-6262; mamadsnewport.com
Mutt Lynch's
2300 W. Oceanfront; 949-675-1556;
muttlynchs.com
Newport Beach Brewing Company
2920 Newport Blvd.; 949-675-8449;
nbbrewco.com
Newport Landing Restaurant
503 E. Edgewater Ave.; 949-675-2373;
newport-landing.com
Pescadou Bistro
3325 Newport Blvd.; 949-675-6990; pescadoubistro.com
Regatta Cafe
3421 Via Lido; 949-675-1878;
thebaritone.com/home.htm
Ruby's Diner
1 Balboa Pier; 949-675-7829; rubys.com
Rudy's Pub & Grill
3110 Newport Blvd.; 949-723-0293; rudyspubandgrill.com
Rusty Pelican
2735 W. Coast Hwy.; 949-642-3431; rustypelican.com
Sabatino's sausage company
251 Shipyard Way, Cabin D; 949-723-0621;
sabatinosausagecompany.com
San Shi Go
205 Main St.; 949-673-3724
Sol Grill
110 McFadden Place;
949-723-4105; solgrill.com
The Alley
4501 W. Coast Hwy.; 949-646-9126; thealleynewportbeach.com
The Blue Beet
107 21st Place; 949-675-2338;
thebluebeet.com
The Cannery
3010 Lafayette Ave.; 949-566-0060;
cannerynewport.com
The Dock
2816 LaFayette Ave.; 949-673-3625; eatatthedock.com
Balboa Island
Amelia's Restaurant
311 Marine Ave.; 949-673-6580; ameliasbalboaisland.com
Barolo By the Sea
305 Marine Ave.; 949-675-6193
Basilic Restaurant
217 Marine Ave.; 949-673-0570; basilicrestaurant.com
PasTu
216 Marine Ave.; 949-566-9525; pasturestaurant.com
Shanghai Pine Gardens
300 Marine Ave.; 949-673-3802
Wilma's Patio
203 Marine Ave.; 949-675-5542;
wilmaspatio.com
PCH/Mariner's Mile
3 thirty 3
333 Bayside Dr.; 949-673-8464;
3thirty3nb.com
A restaurant
3334 W. Coast Hwy.; 949-650-6505; arestaurantnb.com
Back Bay Bistro Newport Dunes
1131 Back Bay Dr.; 949-729-1144; backbaybistronewportbeach.com
Bayside Restaurant
900 Bayside Dr.; 949-721-1222; baysiderestaurant.com
Billy's at the Beach
2751 W. Coast Hwy.; 949-722-1100
Cappy's Cafe
5930 W. Coast Hwy.; 949-646-4202; cappyscafe.com
DivBar
2601 W. Coast Hwy.; 949-675-7427;
divbar.com
Nesai Restaurant
217 Riverside Ave.; 949-646-2333 nesairestaurant.com
Pizzeria Mozza
800 W. Coast Hwy..; 949-945-1126;
pizzeriamozza.com
SOL Cocina
251 E. Coast Hwy.; 949-675-9800;
solcocina.com
Villa Nova
3131 W. Coast Hwy.; 949-642-7880; villanovarestaurant.com
Zubies Chicken Coop
414 Old Newport Blvd.; 949-645-6086
Corona del Mar
Bamboo Bistro
2600 E. Coast Hwy.; 949-720-1289;
bamboobistrorestaurant.com
Bandera
3201 E. Coast Hwy.; 949-673-3524
Five Crowns
3801 E. Coast Hwy.; 949-760-0331; lawrysonline.com
Gen Kai of California
3344 E. Coast Hwy.; 949-675-0771;
Gulfstream
850 Avocado Ave.; 949-718-0188;
hillstone.com
Nagisa Sushi Restaurant
3840 E. Coast Hwy.; 949-673-3933
Panini Café
2333 E. Coast Hwy.; (949)675-8101.;
mypaninicafe.com
Rothschild's Restaurant
2407 E. Coast Hwy.; 949-673-3750; rothschildsrestaurant.com
Summer House
2744 E. Coast Hwy.; 949-612-7700; summerhousecdm.com
The Bungalow
2441 E. Coast Hwy.; 949-673-6585; thebungalowrestaurant.com
The Crow Bar and Kitchen
2325 E. Coast Hwy.; 949-675-0070; crowbarcdm.com
The Quiet Woman
3224 E. Coast Hwy.; 949-640-7440; quietwoman.com
Tommy Bahama's Island Grill
854 Avocado; 949-760-8686;
tommybahama.com
Airport Area
Il Barone
4251 Martingale Way; 949-955-2755; ilbaroneristorante.com
Tapas
4253-A Martingale Way; 949-756-8194; tapasnewportbeach.net
Ten asian bistro
4647 MacArthur Blvd.; 949-660-1010;
tenoc.com
Upper Bay
Bistro le Crillon
2523 Eastbluff Dr.; 949-640-8181;
bistrolecrillon.com
Kitayama
101 Bayview Pl.; 949-725-0777; kitayamarestaurant.com
Pita Jungle
1200 Bison Ave.; 949-706-7711;
pitajungle.com
Sage
2531 Eastbluff Dr.; 949-718-9650
Wasa Sushi on the bluffs
1346 Bison Ave.; 949-760-1511;
wasasushi.com
Wildfish
1370 Bison Ave.; 949-720-9925
eddiev.com
Costa Mesa
anqi
3333 Bristol St.; 714-557-5679;
anqibistro.com
Charlie palmer
3333 Bristol St.; 714-352-2525;
charliepalmer.com
Haute Cakes Caffe
1807 Westcliff Dr.; 949-642-4114; hautecakescaffe.net
LA CAve
1695 Irvine Ave.; 949-646-7944; lacaverestaurant.com
MARCHÉ MODERNE
3333 Bristol St., Ste. 3001; 714-434-7900; marchemoderne.net
MI Casa
296 E. 17th St.; 949-645-7626; micasa1.com
The Pizza Bakery
1741 Westcliff Dr.; 949-631-1166; thepizzabakery.com
pizzeria ortica
650 Anton Blvd.; 714-445-4900;
pizzeriaortica.com
seasons 52
3333 Bristol St., Ste. 2802; 714-437-5252;
seasons52.com
Irvine
bistango
19100 Von Karman Ave.; 949-752-5999
bistango.com
kimera restaurant lounge
19530 Jamboree Rd.; 949-261-1222; kimerarestaurant.com
phans 55 vietnamese bistro & bar
6000 Scholarship Dr.; 949-724-1236;
phans55.com
ruth's chris steak house
2961 Michelson Dr.; 949-252-8848;
ruthschris.com
Laguna Beach
370 Common
370 Glenneyre St.; 949-494-8686;
370common.com
Asada
480 S. Coast Hwy.; 949-815-5533
asadalaguna.com
Broadway by Amar Santana
328 Glenneyre St.; 949-715-8234; broadwaybyamarsantana.com
cucina Alessa
234 Forest Ave.; 949-497-8222
The Deck on Laguna Beach
627 Sleepy Hollow Ln.; 949-494-6700
K'ya Bistro
1287 S. Coast Hwy.; 949-376-9718;
kyabistro.com
la sirena grill
30862 S. Coast Hwy.; 949-499-2301; lasirenagrill.com
Nirvana Grille
303-101 Broadway; 949-497-0027; nirvanagrille.com
The Rooftop Lounge
1289 S. Coast Hwy.; 949-497-2446;
rooftoplagunabeach.com
Sapphire Laguna
1200 S. Coast Hwy.; 949-715-9888;
sapphirelaguna.com
Sundried Tomato
361 Forest Ave.; 949-494-3312; thesundriedtomatocafe.com
Tommy Bahama
400 S. Coast Hwy.; 949-376-6886; tommybahama.com
Tabu Grill
2892 S. Coast Hwy.; 949-494-7743;
tabugrill.com
Zinc Cafe & Market
350 Ocean Ave.; 949-719-9462;
zinccafe.com NBM