The Ramnut and Spanimal fries top our list.
By Linda Domingo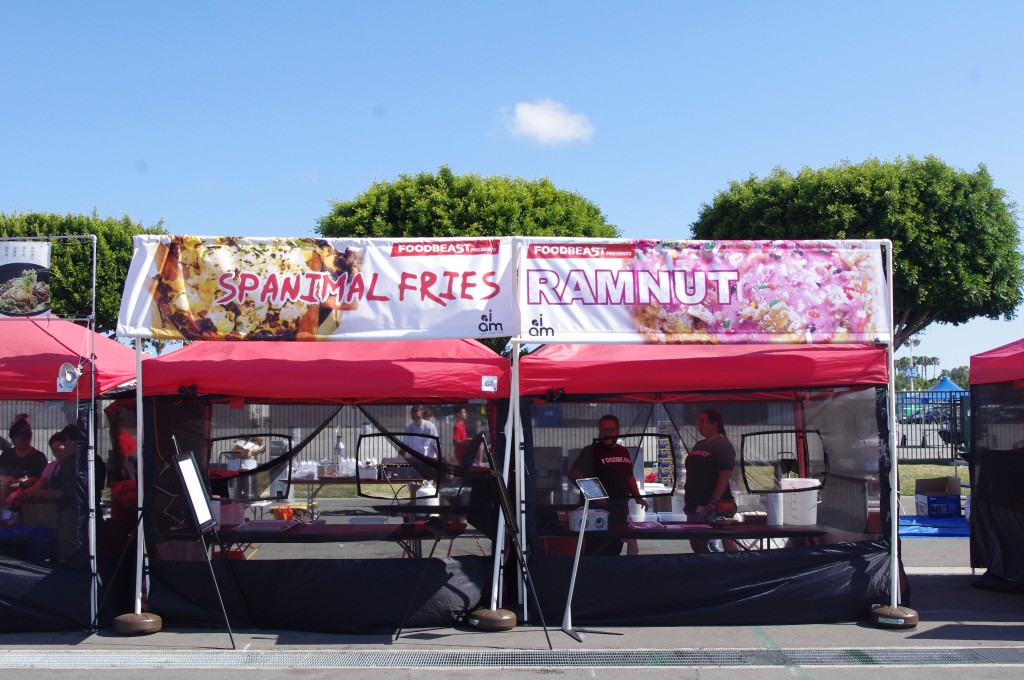 It's National Doughnut Day! And it just so happens that the OC Night Market kicks off tonight with one of the most talked about food mashups on the Internet: the Ramnut, or ramen doughnut. Available at the Foodbeast Presents booth until the fair ends on Sunday, this culinary monstrosity is essentially hockey puck-sized ball of ramen that's been boiled in horchata, deep fried and then dusted with powdered sugar. The booth also offers fillings and toppings like chocolate or strawberry frosting.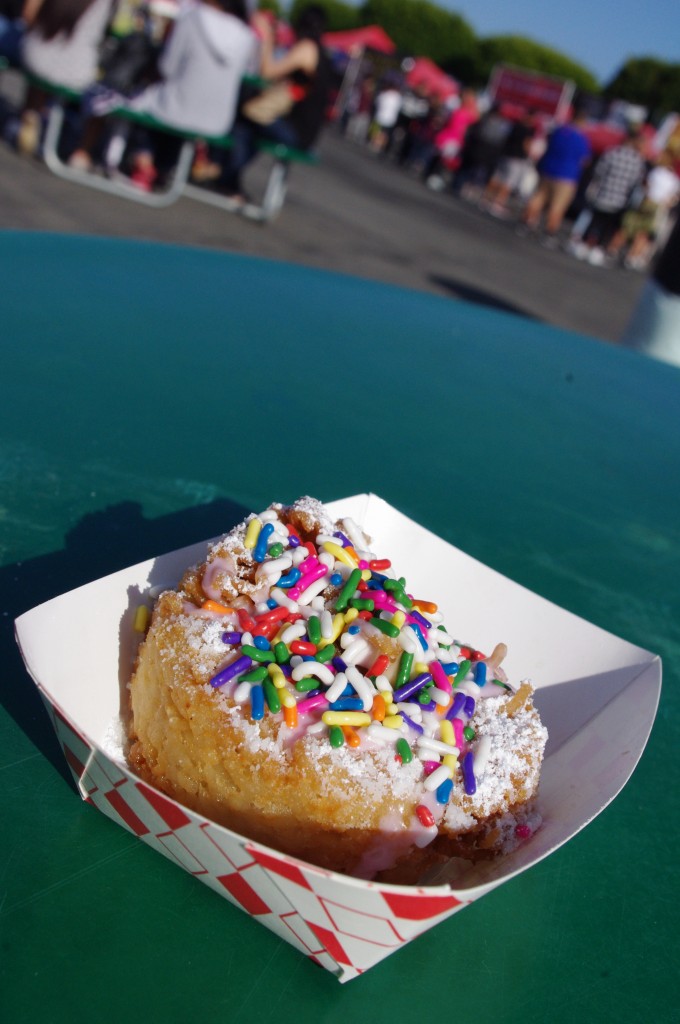 Although ramen conjures images of steaming bowls filled with eggs and various meats, this crazy concessions item definitely belongs at a state fair more than a small Japanese restaurant. The sweetness, crunch and occasional soft, doughy bite are reminiscent of a funnel cake.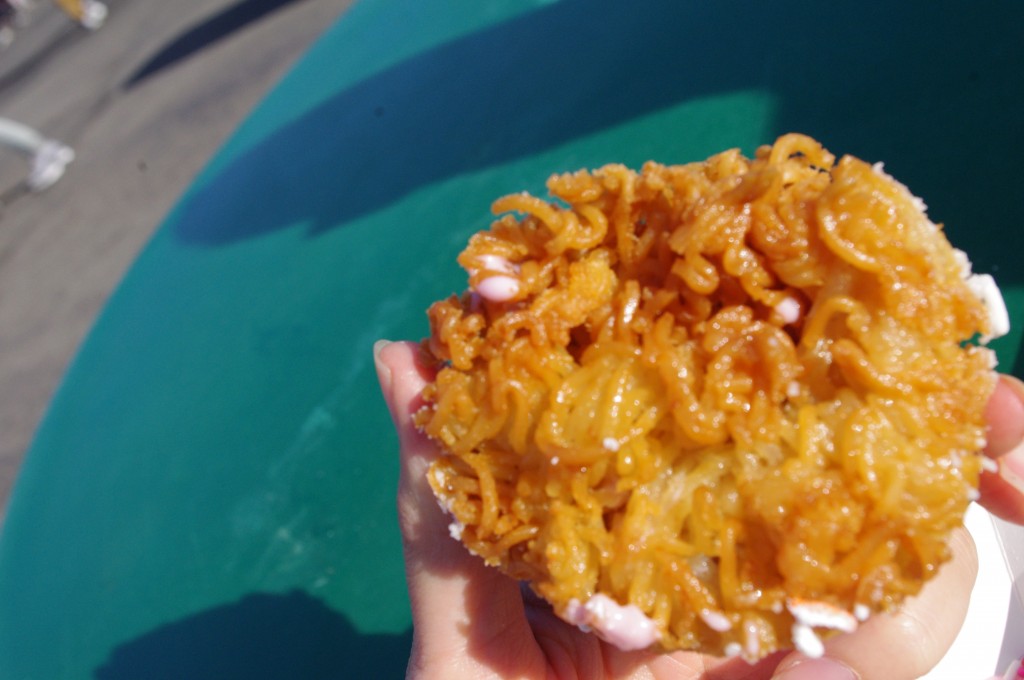 Our verdict? We'd order it again. Could we eat it every day? Our doctors wouldn't allow it.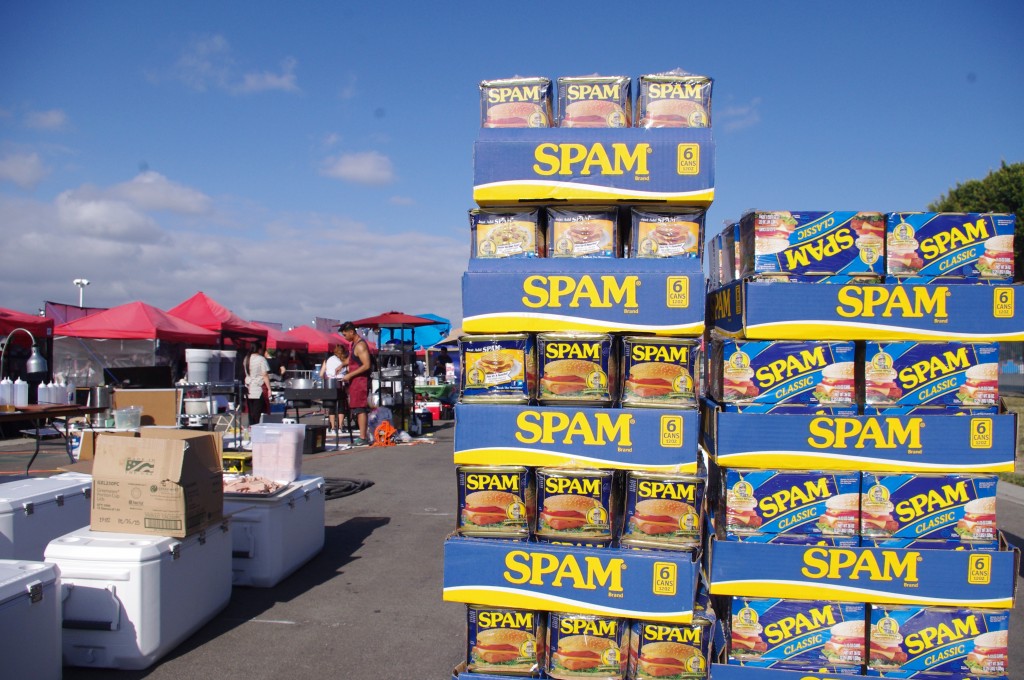 Also at the Foodbeast Presents booth: Spam fries, a concessions boat filled with fries that are actually strips of Spam, fried so that they're crispy. These come in two different varieties—straight up, which are served with Sriracha ketchup and togarashi aioli; or as Spanimal fries, which are covered in American cheese, a mixture the booth is calling "Asian thousand island sauce," soy-glazed caramelized onions and furikake seasoning.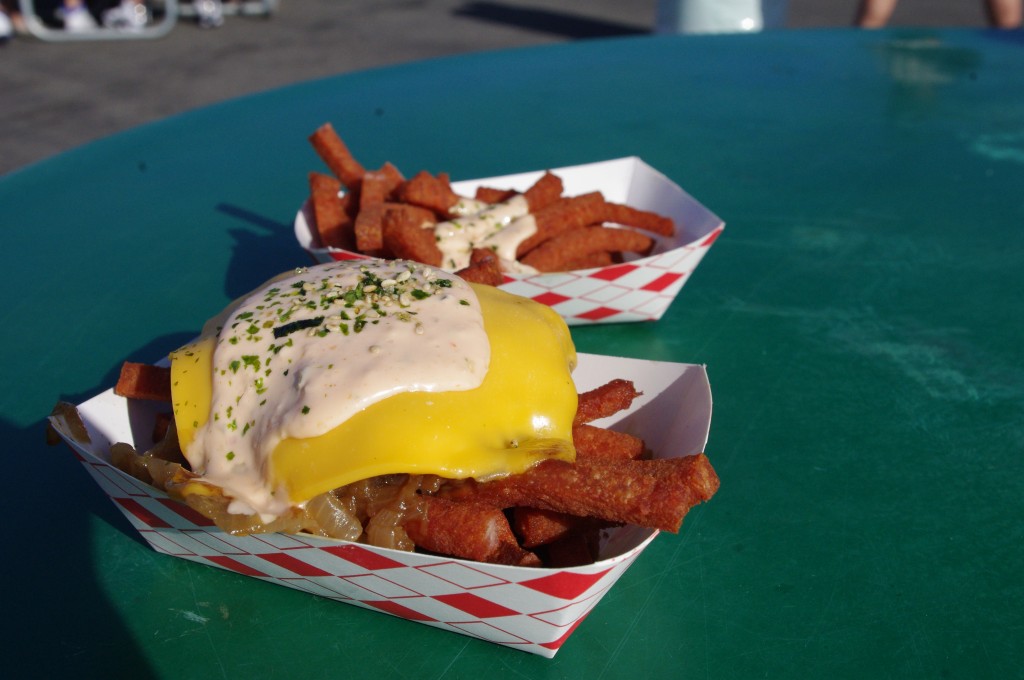 We're not going to lie: They're pretty awesome. Go big or go home and get the Spanimal version; the caramelized onions add a great sweetness that cut the saltiness of the Spam. And cheese makes everything better.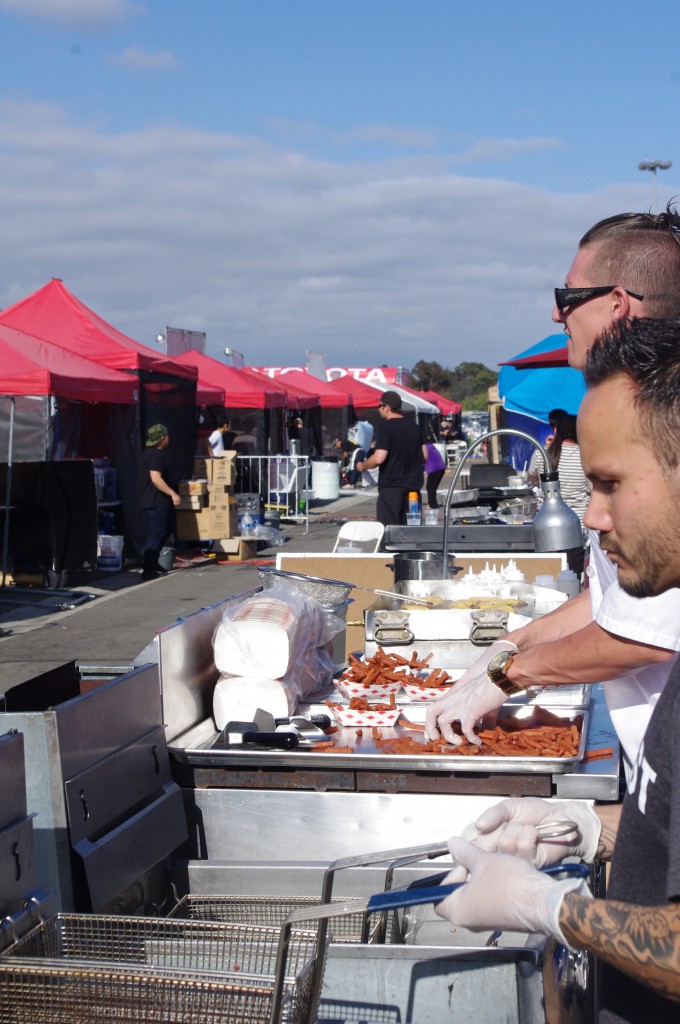 There are plenty of other intriguing, strange and delicious foods to discover at the night market. Curious parties have until Sunday to get their fill. Other highlights include Squid Roe, a booth selling massive squids on sticks; lots of churro options; the Horchocolata and hot Cheeto brick at the Orion's booth; and a beer garden with frozen Kirin Ichiban beer.