Along the shore of Coronado, golden flecks sparkle in the sand, the first hint that this is no ordinary beach town. The glittery effect is due to a mineral called mica, but this seaside escape's true treasures are the first-class amenities and small-town charm. A quick drive or train ride from Orange County, visiting Coronado is almost like stepping into another world, away from the hustle and bustle of city life. Located across a bridge from downtown San Diego, the community exudes an island feel. On one side, sweeping ocean views extend from Mexico to Point Loma; meanwhile, the iconic Hotel del Coronado stands tall with its red-roofed turrets and grand woodwork, helping transport you to another time.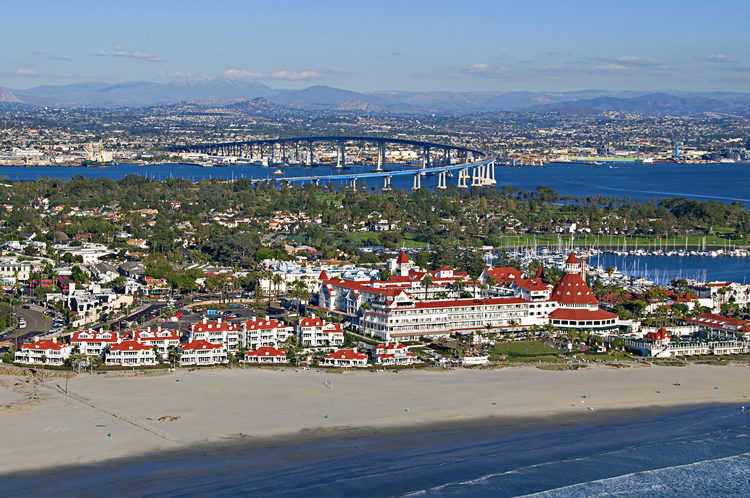 Staying at Hotel Del
For the quintessential Coronado experience, The Del is the place to stay, as it has been since the opening in 1888. A National Historical Landmark, it was once a retreat for Hollywood celebrities and dignitaries. In addition to historic appeal, the luxury hotel and adjacent Beach Village at The Del feature 757 updated rooms—many with oceanfront balconies—an award-winning spa, upscale shopping and gourmet dining. Adding some intrigue to the property, the main building is allegedly haunted by the ghost of Kate Morgan, a guest who was found dead on an exterior staircase in 1892. Whether or not apparitions are seen, visitors will surely remember their time at The Del, which offers modern comforts inside and out: Cushioned lounge chairs and plush day beds are available to rent on the beach just steps from the resort.
Beach Days
Consistently named among the nation's top beaches, Coronado Central Beach—a 1.5-mile stretch of white sand and azure water—provides the perfect setting for families to spend the afternoon. Surfing and stand-up paddleboarding lessons are available, but for a more relaxing activity that allows plenty of sightseeing, rent a bike and pedal around town.
Getting Around
At Holland's Bicycles, on palm tree-lined Orange Avenue, the friendly staff will help you select a two-wheeler, adjust the seat height and offer advice on the best routes.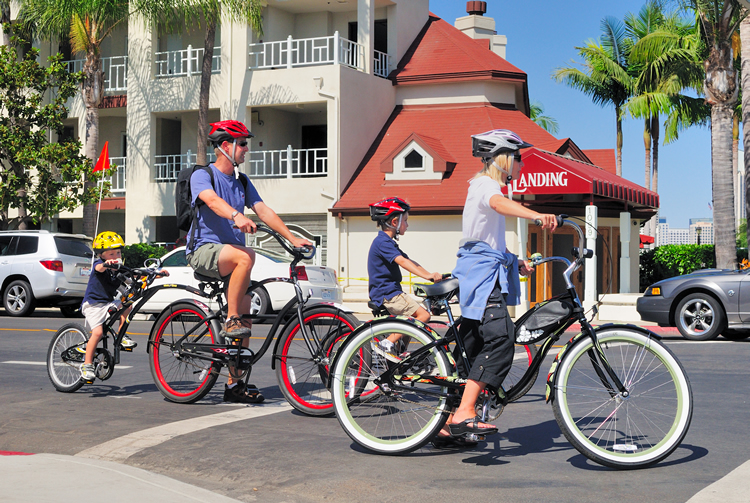 With an easy-to-follow map in hand, head north under the bridge and along the water's edge for a tranquil ride and stunning views of the city skyline across the bay. Stop at the Coronado Ferry Landing for lunch at one of several restaurants, peek in the souvenir shops and check out Stephen Clayton Gallery's enchanting artwork by Dr. Seuss.
For a brief excursion on the water, hop aboard a ferry, where children will enjoy sitting on the upper deck and looking for sea lions lazing on the buoy. After docking at Broadway Pier, spend some time in San Diego (the USS Midway Museum is close by) or return to Coronado to finish your bike ride past Naval Air Station North Island, the birthplace of naval aviation.
Dining Around
Only a block away from Holland's, cool off with sweet treats at MooTime Creamery, an old-fashioned ice cream parlor where handcrafted flavors are mixed with candy, nuts or fruit and served in a housemade waffle cone or bowl. Later, return to The Del for a refreshing blackberry margarita at Sunset Bar, an outdoor lounge with fire pits, then dinner at the resort's signature restaurant, 1500 Ocean, where seasonal dishes incorporate fresh produce from an on-site garden. Dine inside or on the patio for sunset views while relishing a four-course tasting menu of expertly prepared California coastal cuisine such as tuna sashimi, seared diver scallops, filet mignon and truffled mashed potatoes, paired with a glass of wine from the extensive list. Make sure to save room for dessert: The chocolate torte is a decadent choice that will leave you wanting more, just like the alluring beaches of Coronado.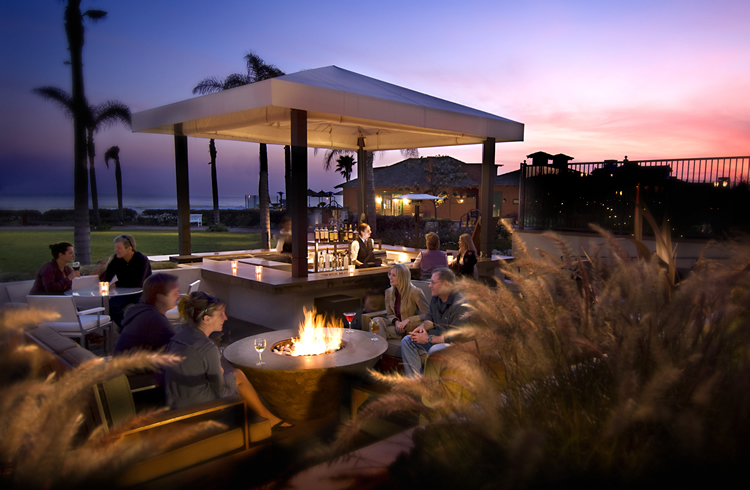 —Written by Sharon Stello