The Newport Aquatic Center is fully equipped to keep everyone propelling through the Back Bay this fall.
Section by Karlee Prazak
As summer turns to fall, Newport's Back Bay is still teeming with outrigger canoes and kayaks slicing through the gleaming waters—a scene likely created in part by the Newport Aquatic Center (NAC). Conceptualized in 1982 and opened to the public in 1987, the nonprofit boathouse is one of Newport's hidden gems, offering an outlet for anyone to come out and experience water sports like rowing, kayaking, stand-up paddleboarding and canoeing.
Its tricky location—nestled between the Dover Shores and Westcliff neighborhoods—makes it hard to believe such a large-scale facility operates so close to the water. Once you take a look around, however, it becomes clear that the calm harbor and extensive selection of watercrafts and training aids make the NAC a mecca for passionate water sport athletes and beginners alike.
For avid paddler Kelly Thompson, the center serves as much more than a training facility; it's her second home. She began working there when she was just 17 years old and now serves as the office manager and outrigger coach. We caught up with Kelly to find out the latest the happenings at the NAC.
Newport Beach Magazine: What activities and programs does the NAC offer?
Kelly Thompson: We have adult men's and women's outrigger teams, a masters rowing team, a dragon boat team … and then we have the junior rowing and outrigger programs for high school students who get school credit. Besides those programs, we offer kayaks and stand-up paddleboards to the public.
How many man-powered vessels are available on-site?
KT: Oh gosh—we probably have 80 kayaks, 60 stand-up paddleboards and 12 outriggers for the teams, in addition to the 315 [privately owned] boat spots in the boathouse.
What are the fitness benefits of rowing, kayaking and canoeing? Do they provide full-body workouts?
KT: It really just depends on what you're trying to get out of it. You can go out on a kayak and just hang out, but [you can also] be competitive and get a workout in. … Rowing is definitely a full-body workout because you use your legs, core, back and arms. It looks like you are just using your arms, but once you get into the technical aspect of it, you really are using your whole body.
What are some supplemental workouts people can do at the NAC?
KT: Cardio—we do a lot of running. We do a lot of workouts in the weight room, but we try to use our body weight more than just lifting weights [by doing] pushups, pullups and squats. … I work with a lot of the younger kids, and my thinking is … you need to be able to move your body weight before you can move weights.
The NAC is also an Olympic training facility. What goes on with that side?
KT: We have the German Olympic kayaking team come down every spring to train for two months or so, and the Czech Republic team does the same as well. … We're basically the only flatwater area back here that won't get too involved with motorboats and wake, so it's perfect for K1 [kayaking] and C1 paddling.
---
Perfecting Paddling
Enjoy a leisurely afternoon in the Back Bay or challenge yourself with a watercraft workout—all it takes is the right equipment.
Starting a relationship with rowing, kayaking and outrigger canoeing is a commitment that requires hours on the water, digging deep into the glassy surface with only your manpower for propulsion. It can be a challenge for the novice and elite alike. But beyond the vessel, there's one key to success across the board: the proper equipment.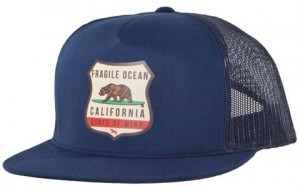 Fragile Ocean State of Mind trucker hat, $16, at Hobie Surf Shop, Corona del Mar (949-706-8090; hobiesurfshop.com)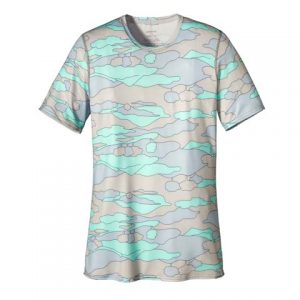 Patagonia Capilene T-shirt, $45, at Nordstrom, Fashion Island (949-610-0700; nordstrom.com)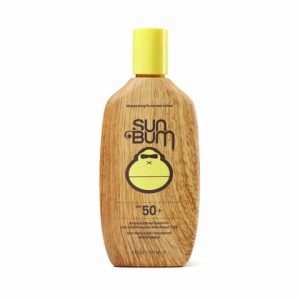 Sun Bum SPF 50 sunscreen lotion, $15.95, at Jack's Surfboards, Newport Beach (949-673-2300; jackssurfboards.com)

Quickblade Big Mama Kalama hybrid outrigger paddle, $279, at Paddle Surf Warehouse, Costa Mesa (949-574-5897; paddlesurfwarehouse.com)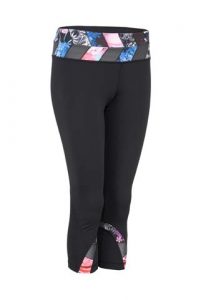 Lululemon Run: Inspire Crop II bottoms, $86, at Lululemon, Fashion Island (949-644-9642; lululemon.com)