Some of Newport's top chefs share what they would order for their ideal final meal.
By Rich Manning | Photos by Jody Tiongco
If you were to have one last meal, what would it be and why? It's undoubtedly the food world's gold standard in terms of theoretical inquiries. And with good reason; indeed, few things seem to provide a more concise insight into one's personality, temperament and soul than what he or she would want to consume as a finale. Of course, the weight and intrigue of such an answer is even more fascinating when uttered by an accomplished chef or restaurant manager.
It is with that spirit that we canvassed the Newport Beach dining scene and asked 10 of the legendary coastal city's top chefs and managers that very question. Some of the responses we received were short, sweet and to the point. Others are triumphant masterpieces. But together they reflect the eclectic nature of the Newport dining scene that ultimately makes it so delightful.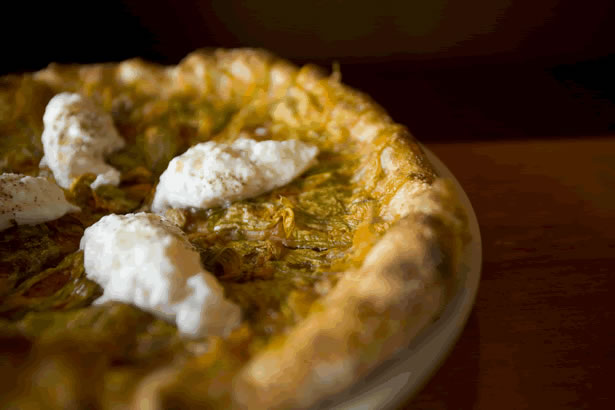 MICHAEL STEBNER: Brand Chef
True Food Kitchen
Michael has made a terrific practice of using the food he creates in his Fashion Island venue to help people realize that food that is healthy can, in fact, be quite delicious. One of the chief ways Michael does this is by shining the spotlight on vegetables throughout several of his dishes, proving that when they are prepared properly, they are filled with flavor and nuance as opposed to being the bland, intimidating items that may be remembered from youth. Not surprisingly, vegetables are a contributing factor in his last supper dish, but they are also far from the only reason. "If I was to have my last meal from a Newport Beach restaurant, I would choose the Squash Blossom Pizza from Mario Batali's Pizzeria Mozza," he says. "I will never forget sharing it with my wife, Allyson, while celebrating our second wedding anniversary. It was a special pizza, shared with an incredibly special person on a very special occasion. We were both really excited to try the new restaurant and as soon as we saw this pizza on the menu, we knew we had to try it! Needless to say, it made a lasting impression on both of us."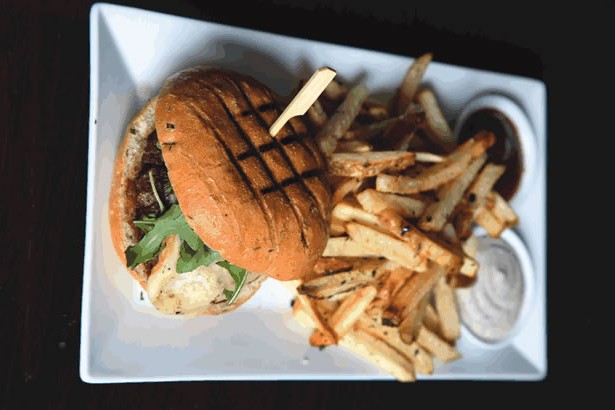 TIM KAST: Executive Chef
Seasons 52
One of the hallmarks of this South Coast Plaza venue is the beautiful nature of the dishes that Tim brings to life. Indeed, the exquisite seasonal fare that greets patrons anew every quarter shows off Tim's excellent craft in building layered dishes boasting deeply thought out components. However, for his last supper, Tim puts all of that complex nature aside and goes with a choice that one may expect from a person with a more basic culinary acumen. "I would have to go with the Crow Burger at The Crow Bar and Kitchen in Corona del Mar," he says. "It's so simple and straightforward by nature, but it is absolutely delicious. Throw in a cold pale ale with that burger and I'd be on my way to foodie heaven."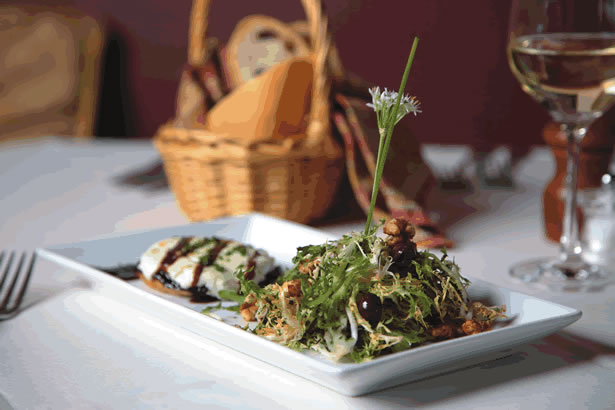 JEAN-PIERRE DUBRAY: Executive Chef
The Resort at Pelican Hill

If there is anything that the Pixar movie "Ratatouille" taught us when it came out a few years ago, it's that a memorable bite of food can be strongly tied to happy memories of the past. This fact plays a big role in the kind of authentic Italian cuisine Jean-Pierre prepares at the breathtaking hillside resort nestled within the confines of sprawling Newport Coast. As such, it is not surprising that it is also a prime mover behind his last supper option."My choice would be to go to Basilic  Restaurant for their salade frisée de chèvres chaud: lettuce topped with goat cheese onion tart, candied walnuts, nicoise olives, aged balsamic dressing," he says. "I choose this dish because it reminds me of my childhood in the Loire Valley, the goat cheese region of France. Plus, the dish itself is fresh, simple and tasty."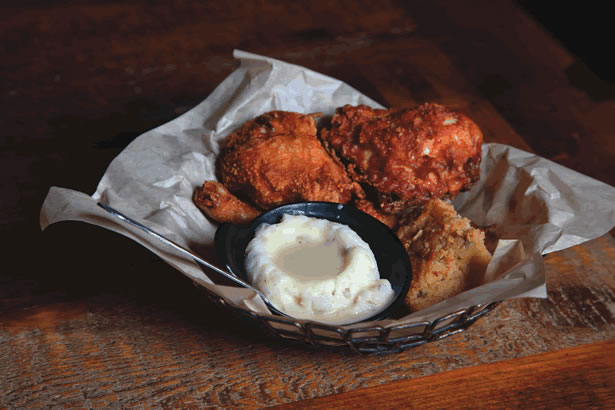 RAY JACOBI: General Manager
The Ritz Restaurant and Garden
In a world where restaurants are far too often accentuated with slick adornments and the culinary trend du jour, it is refreshing to have a place like The Ritz around. Under Ray's care, the longtime Fashion Island eatery has retained its inimitable retro vibe through its classic continental cuisine and a vibe that would make Don Draper and his "Mad Men" cronies feel right at home. Since Ray oversees a restaurant that has such a singular feel, it is not all that surprising that his last supper selection would also provide a touch of uniqueness. "My last meal would be the roasted chicken from the newly opened DivBar, the barbecue restaurant that's in the old Josh Slocum's location," he says. "I'd choose that dish and location because you just can't find the kind of food and ambience like DivBar has elsewhere."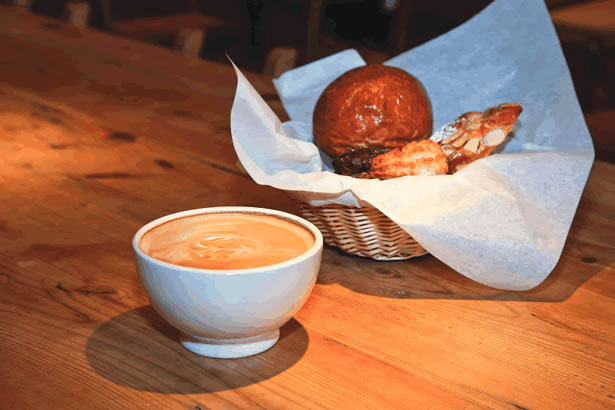 DEB SCHNEIDER: Executive Chef/Owner
Sol Cocina

When it comes to food, Deb is a rather reflective person. This aspect of her personality easily manifests itself at her waterfront eatery, where Newport Beach residents and visitors alike can indulge in delectable takes on authentic Mexican cuisine culled from her many travels south of the border. It also shows up between the covers of the numerous cookbooks she's authored over the years. And naturally, it plays a large part in the decision for her last supper: "For my last meal, I'll go for comfort—and something that would take a long time to cook," she says. "I would want to go out philosophically, as if I were sitting at a Parisian cafe, or at Le Pain Quotidien in Fashion Island. I would have to have a cafe latte and a basket of their pastries. And a cigarette."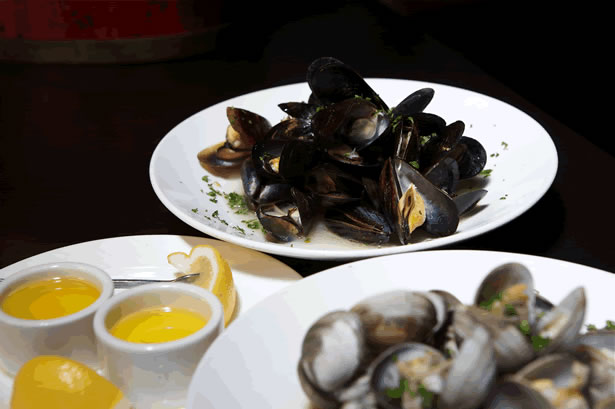 PASCAL OLHATS: Executive Chef/Owner
Brasserie Pascal

In many respects, Pascal is the face of Newport Beach cuisine. When you are the mastermind behind one of the city's most acclaimed restaurants as well as a former guest on the Oprah Winfrey show, such authority is easy to come by. Because of that, it's safe to say that he has a certain clout; one that in this case, enables him to select more than one last supper venue. Think of it as his way of conducting a moveable feast. "There are two places that would work because I like to spend my leisure meal time in Newport Beach relaxing in an outdoor terrace on the water: the Balboa Bay Club and The Cannery," he says. "Both settings are great and they always give me the royal treatment. I would order several kinds of seafood at both places—including oysters—but there is a special dish that I always order at The Cannery that I would have to get: oven roasted mussels baked with herb and jalapeno. They always come out sizzling and plump. It's a great appetizer to enjoy with a good sauvignon blanc like a Sancerre."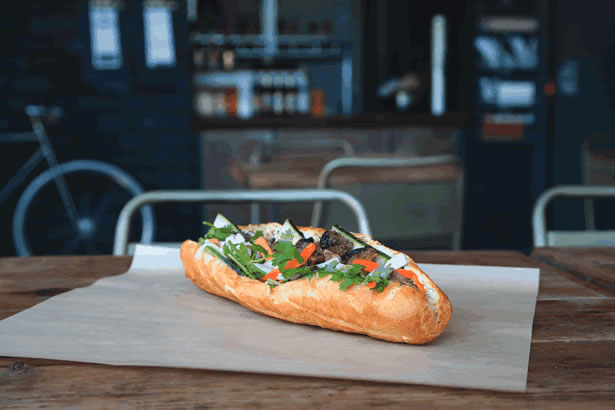 RYAN O'MELVENY WILSON: Executive Chef
Lawry's Restaurants inc.
Recently hands-on in the kitchen of the venerable Five Crowns Corona del Mar restaurant, Ryan put forth a culinary agenda that balanced the venue's classic cuisine with that of a decidedly modern approach to food, one where simplicity is king. Indeed, Ryan has a keen eye for combining basic ingredients into superb dishes that elevate each of its components to a higher plane. When he's not employing this philosophy in his own kitchen, he is enjoying it in the dining spaces of other top Newport establishments, an element that drives the choice for his last supper selection. "Recently, I have been craving the grilled pork bahn mi sandwich at East Borough at The Camp shopping center in Costa Mesa," he says. "It is so simple, but its flavors are put together beautifully.  Plus, I really like to add lots of siracha hot sauce to the sandwich, too!"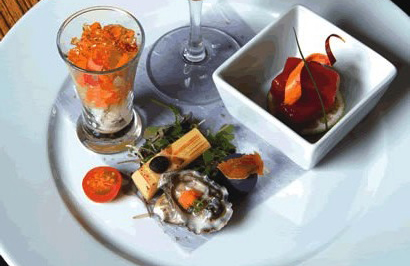 CHRISTINE OVERSTREET: General Manager
The Dock

It would be easy for a restaurant on the Newport Harbor waterfront to take its visual brilliance for granted. With its eclectic clusters of boat traffic flitting about its perpetually blue waters, the beauty of the scene is undeniable. Because of this, a dining venue on its banks may be able to just let the body of water speak for itself. However, Christine makes sure her open, airy establishment has nothing to do with such temptation, as the restaurant that she oversees boasts a lush elegance that would easily turn heads even if it weren't located next to the shoreline. Of course, the wet stuff does hold an influence on her last supper selection. "Without a doubt, I'd go to San Shi Go," she says. "There is great quality behind every dish that they make, and they have a very professional, friendly staff to serve it! I would have to have one of their special sashimis, be it bluefin tuna or albacore, along with a crispy soft shell crab tempura. And I'd have to have some good cold sake to go with it, of course."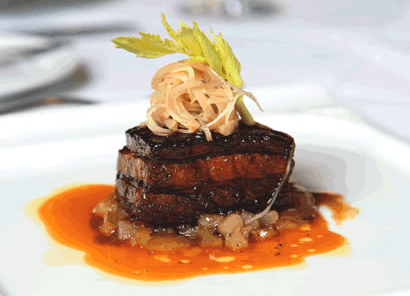 JOSEF LAGEDER: Executive Chef
Balboa Bay Club & Resort

All things considered, Josef does not have an easy task. After all, he needs to ensure that the cuisine served at the Balboa Bay Club's two restaurants, Duke's Place and First Cabin, matches the spectacular view that blesses each location. Yet the Austrian-born Josef does just that by creating excellent seasonal menus that are occasionally touched by the unique, hearty flavors found in central European cooking via dishes that are near and dear to his heart. This reverence for the tastes of the Old Country influenced his selection for his last supper, even if he did have to sneak up to South Coast Plaza to indulge his final desires. "I would have to pick the cured and confit of pork belly from Marche Moderne, paired with a nice pinot noir," he says. "My family and I spend most of my vacations in Europe to be with family in Italy or Austria. This dish reminds me of the cuisine that I get to enjoy in Europe whenever I return there."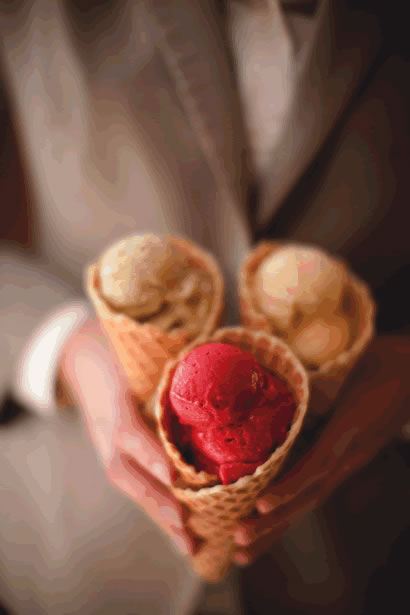 DAVID MAN: Executive Chef
Palm Terrace at the Island Hotel

Since taking over the kitchen earlier this year, David has created dishes at Palm Terrace that are as carefully plotted as a chess grandmaster's journey from the initial move of the pawn to the final capture of the opposing king. But even with his near scientific culinary acumen, David still knows how to pepper his innovative dishes with a light touch of fun and whimsy. Naturally, all of these traits are present in the selection of his last supper. "For the restaurant, I would have to pick Andrea at The Resort at Pelican Hill," he says. "The combination of authentic Northern Italian cuisine, understated elegance and endless ocean views is irresistible. My last meal would start with burrata with Cipolla di Tropea; a decadent mozzarella and cream appetizer with sweet red onions (this is my last meal, after all). From there, I'd move on to the buffalo ricotta spinach tortellini in butter sage sauce. Like all pastas at Andrea, the tortellini is made from authentic, imported Italian stone-ground floor in a temperature-controlled pasta room. I would pair it with a Chianti Classico red Italian wine and add a white pizza with prosciutto. I would finish with a mix of homemade gelato in vanilla bean, espresso and pistachio with Veuve Clicquot Champagne."
Several lessons can be learned from these eclectic responses. First and foremost, a transcendent bite of food does not necessarily have to be fanciful or elaborate to allow a person to retreat to their happy place, even if that person happens to be a highly respected culinary talent. Secondly, the breadth of respect that the professionals of the Newport Beach culinary community have for each other is truly nothing short of immense. What's more, there is a strong sense of togetherness that arises from such admiration, in the sense that any notion of competition is cast aside in favor of support and encouragement. And last but not least, it gives us patrons several exceptional ideas should someone ask you what your last meal should be—or where to go any night for a great meal for that matter.