Dinner is served with a side of friendly conversation and simple yet creative drinks at this local hangout.
By Kirsti Correa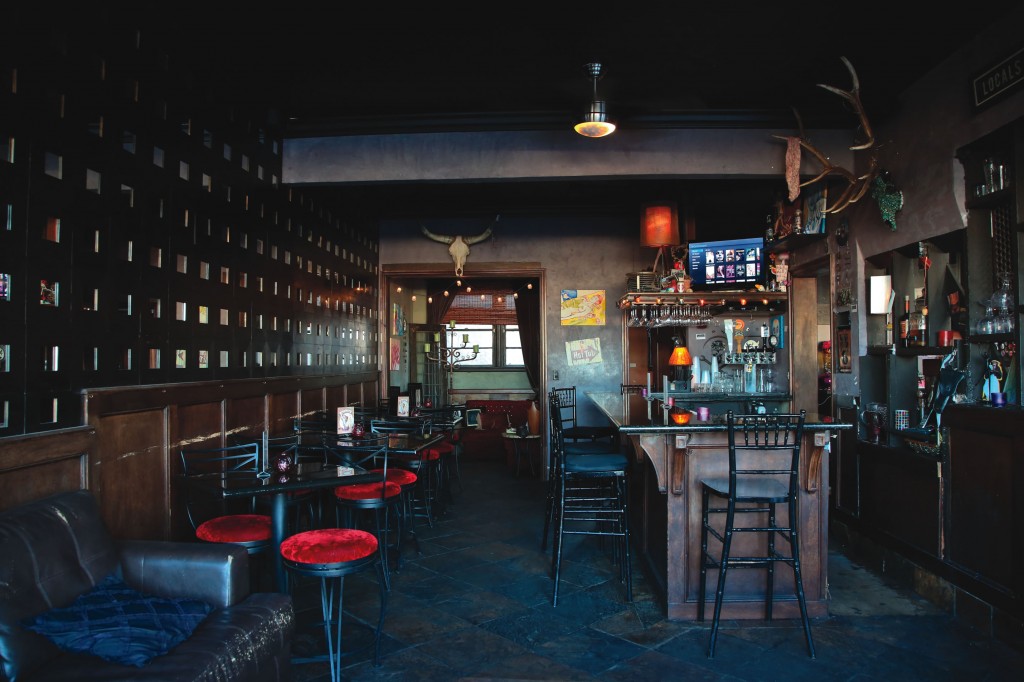 An intimate space with a jukebox in one corner and a red velvet couch in the other create an inviting environment to enjoy traditional Greek dinners delivered by a sincere staff at Aurora Mediterranean Grill & Lounge. Aurora is a home away from home that guarantees a comfortable atmosphere and dishes that please the palate. The menu, perfected by owner Kayte Monts, is something you'd try to whip up in your own kitchen for a casual dinner party—but even tastier.
"People love coming here because it's like they are hanging out in their own living room—except they don't have to cook or clean up," Kayte says.
The meal starts with Aurora's homage to a Mediterranean food icon: pita bread, which is fluffy, warm and a perfect companion to the restaurant's many dishes and sides. Dip the pita in a hummus spread made of chickpeas, tahini, olive oil, garlic, sea salt and lemon juice, or for a zestier approach, ask for the red pepper variety.
And, while a salad is typically the go-to item for cautious eaters, the lettuce-focused dishes at Aurora invite audacious taste buds. The Mediterranean melt salad is a specialty that starts off simple with a bed of romaine lettuce tossed in house balsamic vinaigrette. Then, sauteed lamb is added alongside mushrooms, green peppers and red onions, all topped with feta cheese.
Of course, any Greek menu would be incomplete without a gyro, and Aurora features an impressive take on this classic dish. The lamb gyro is a hearty fusion of thinly sliced, grilled lamb, tzatziki sauce, lettuce, onion and tomato wrapped in a pita. Other gyro options include chicken, Greek BLT and a version of the Mediterranean melt salad with lamb and feta cheese crumbles.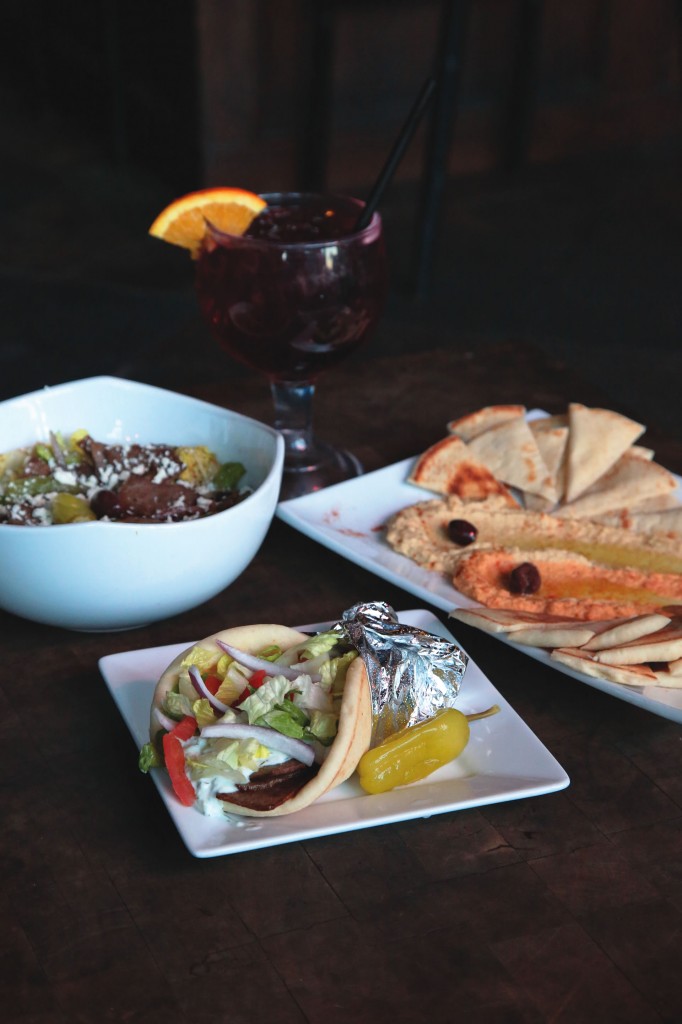 The restaurant's signature pita pizzas also are popular; the biggest hit is the spicy chicken crunch, which features pita bread topped with marinara sauce, seasoned chicken, red onions and green peppers under grated mozzarella cheese and "jalapeno crunchies" for an extra kick.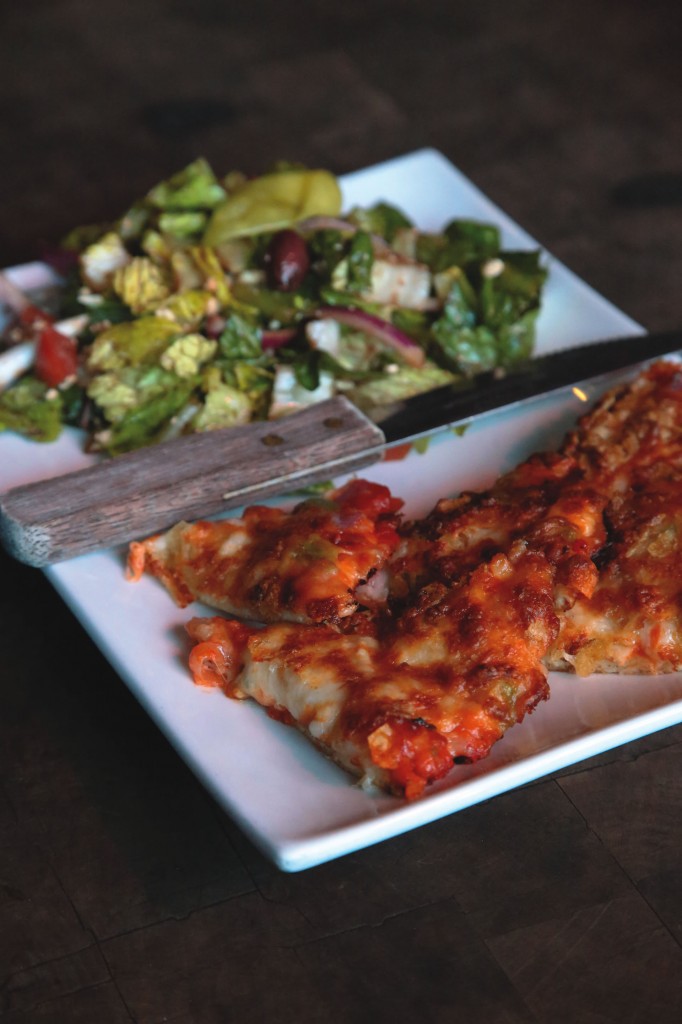 "I remember thinking at home, 'This would taste good on a pizza,' so I came in the next day and tried it—and it's one of the most popular dishes we have," Kayte says.
Translating Aurora's innovation in the kitchen to the bar, Kayte recently introduced a house-made fruit-infused vodka. She began by infusing pineapples with vodka and serving the spirited fruit on a stick, then began experimenting with other fruits to create an actual drink. Her most recent exploration involves vodka that combines the flavors of pear-apples and cinnamon. Aurora's sangria is also something to dance on tables over—it perfectly blends red or white wine with fruit and has drawn a fan base since its menu debut.
"Our loyal customers are people who stumbled upon Aurora and came in for a drink, or a friend recommended the place to them," Kayte explains. No matter how they find the restaurant, it's the friendly staff, atmosphere and, of course, the food that keeps people coming back. NBM