The Full Spectrum
We'd drive all the way to Irvine for the new standards at Paul Martin's American Grill.- By Kedric Francis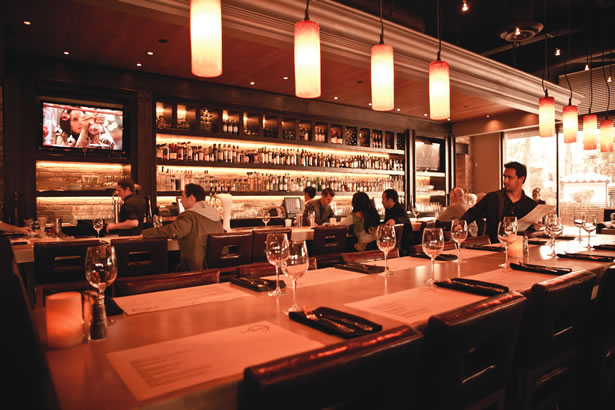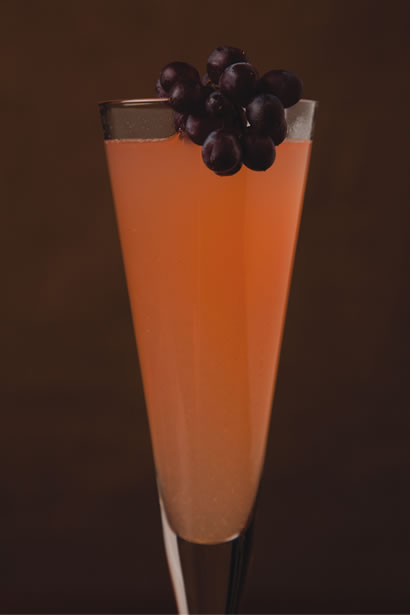 When I go out to eat in O.C. I generally
choose items that I would rarely, if ever, attempt to make at home. The Ritz Egg; seared foie gras with a huckleberry reduction; abalone; the short ribs (and everything else) at Marché Moderne; a burger with bone marrow butter from Crow Bar (or any bone marrow dish, for that matter); the prix fixe lunch at Golden Truffle, which might on any given day include an obscure South Pacific mollusk prepared and paired perfectly with a glass of small label Champagne.But sometimes the simplest dishes reveal as much or more about a new restaurant than the most complex, especially when dining at a new spot developed by seasoned corporate pros, like Paul Martin's American Grill at the Irvine Spectrum Center.
The menu at Paul Martin's offers a myriad of mouthwatering choices, most all marked by the now nearly ubiquitous culinary marketing terms: heirloom, organic and sustainable. But after eating our way through much of the menu, our favorites sound simple: salmon, chicken and meatballs—items that are highlights of our home cooking repertoire. But never like this.
The salmon baked on a cedar plank with shallots and bacon was the first thing we tried, and it had us at hello. It's so easy to make succulent salmon at home (buy fresh wild salmon from Bristol Farms, rub it with olive oil, season with salt and pepper and bake at 350 for 20 minutes, watching it closely so as to not overcook), and what we find at restaurants is so often underwhelming that we rarely order it. Well, we'd order this dish any time (we crave it, in fact), and the same goes for the lamb meatballs with white beans and the Pitman "brick" chicken with mashed potatoes (the fried chicken is also amazing, but we prefer the bone-in entrée to the tenders offered on the $8 happy hour menu).
Oh, and did we mention the cheese and spinach dip appetizer? How good can that old standard be, you might ask. Imagine large, leafy pieces of organic spinach with sundried tomatoes swimming in a sea of melted Grafton cheddar. We'd drive down to the Spectrum just for it, paired with a glass of Eric James Pinot, or perhaps a cocktail or icy cold beer (literally—the tap is covered in permafrost!), before seeing a movie.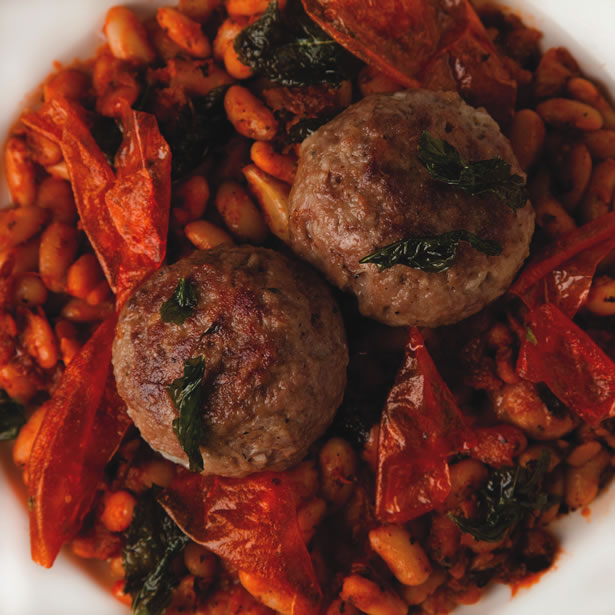 The team that created Fleming's and P.F. Chang's is behind Paul Martin's, so we expected high levels of service and professionalism—and we aren't disappointed. My only quibble with the Paul Martin's servers is their uniform, or lack thereof. Someone at corporate apparently made the decision to let them wear their own button-down shirts, leading to an eye-irritating mishmash of styles and especially colors. I'd put them all back in black. I want to be able to spot a server at 100 paces and not risk flagging down some UCI student who is just trying to find the facilities. ,