Fig & Olive debuts in Newport Beach with a fresh take on Mediterranean cuisine,a serious cocktail list and a stylish environment.
By Linda Domingo | Photos by Jody Tiongco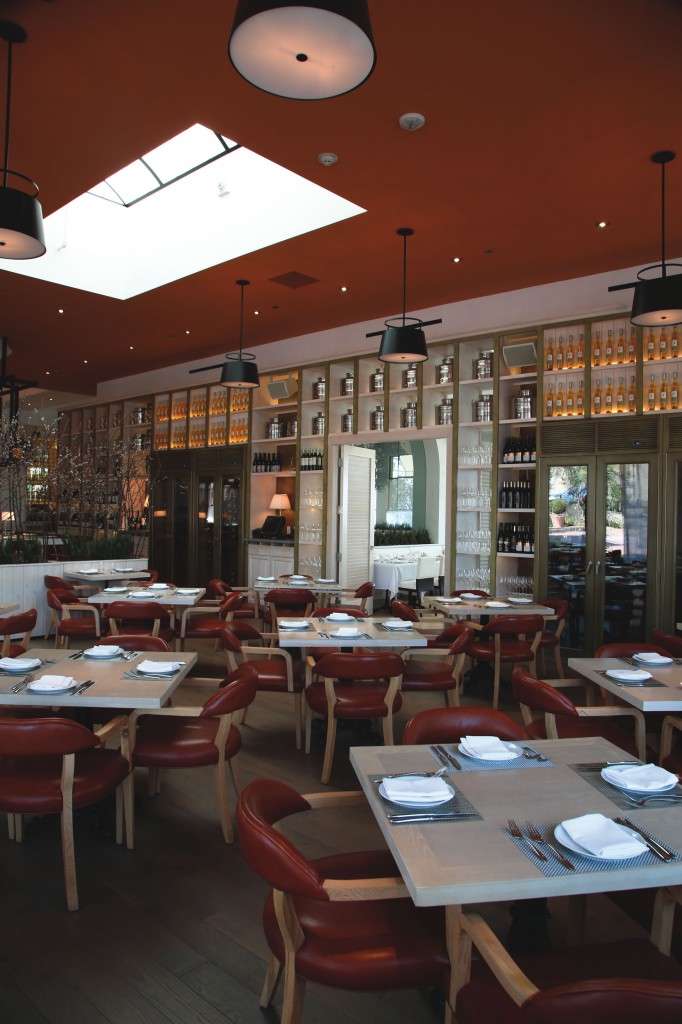 Fashion Island's dining scene has undergone a facelift in the past couple of years, with some of Orange County's hippest eateries opening in and adjacent to the open-air mall. Part of the recent nip and tuck is Fig & Olive, bringing Mediterranean dishes, an impressive wine and cocktail list, and a scene that rivals those of its New York and LA counterparts.
Fig & Olive's interior seamlessly blends contemporary sleekness with welcoming touches reminiscent of an airy Mediterranean abode. The bar is the obvious centerpiece to the great room that greets diners upon entrance, flanked by a variety of seating for diners stopping in for drinks or looking to savor a four-course meal.
For the former, the cocktail menu is an expertly curated list of elegant sips made with fresh ingredients. The Summer in Provence is a refreshing option for any season, made with gin, house-made rosemary thyme syrup, muddled blackberries and lime juice. The wine list includes more than 30 varietals from California and European regions.
The edible menu, crafted by Executive Chef Pascal Lorange and Chef de Cuisine Kevine Hee, is a seasonal showcase of flavors spanning France, Italy and Spain, but created with ingredients from local farms when possible. There's a crostino for every taste, with toppings ranging from the light and vegetarian-friendly mushroom, artichoke, scallion and Parmesan, to the decadent prosciutto, ricotta, cilantro and tomato. It's also worth sharing a carpaccio plate: The thinly sliced beef comes on a large plate drizzled with 18-year balsamic and white truffle oil along with tomatoes and Parmesan cheese. An interesting alternative, the zucchini carpaccio comes seasoned with lemon, pine nut, Parmesan and picholine olive oil—a harmonious marriage of nuttiness and acidity.
Seafood is a focus at the restaurant and diners can find comfort in a traditional bouillabaisse, but red meat is served with bravado. Grilled and smoked a la minute, the rosemary lamb chops are served with a fragrant bouquet of herbs de Provence, goat cheese and chive gnocchi, and roasted honey alongside eggplant prepared with thyme, all under rosemary garlic olive oil. The dish is presented under a cloche that encapsulates the aromas until the plate arrives and is ready to be eaten. Of course, there are chicken, pasta and risotto dishes along with salads that can be enjoyed as entrees as well.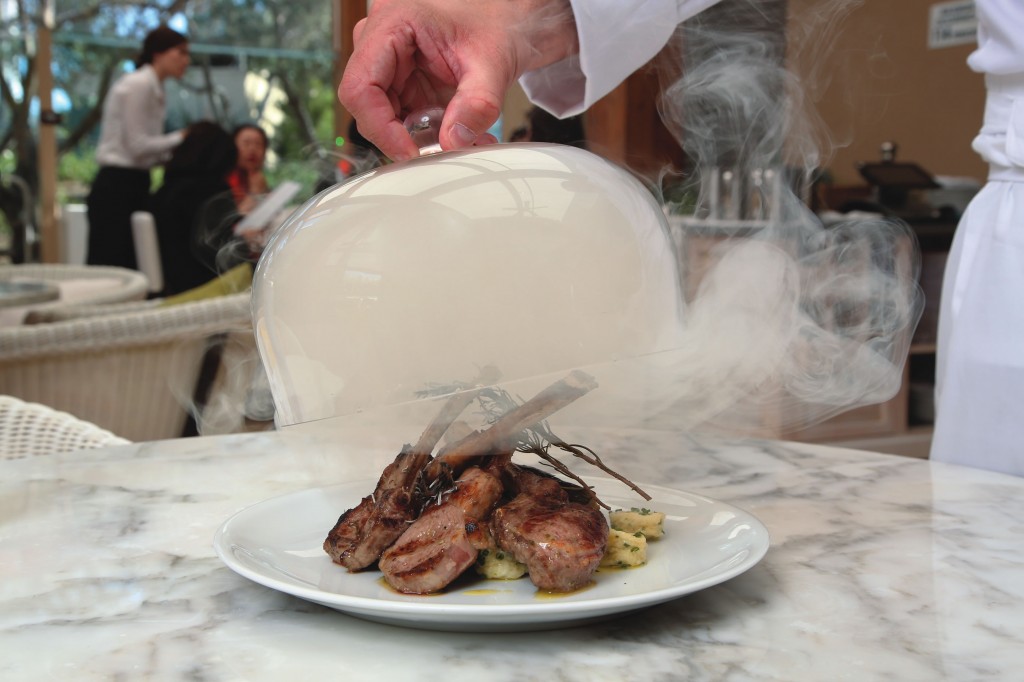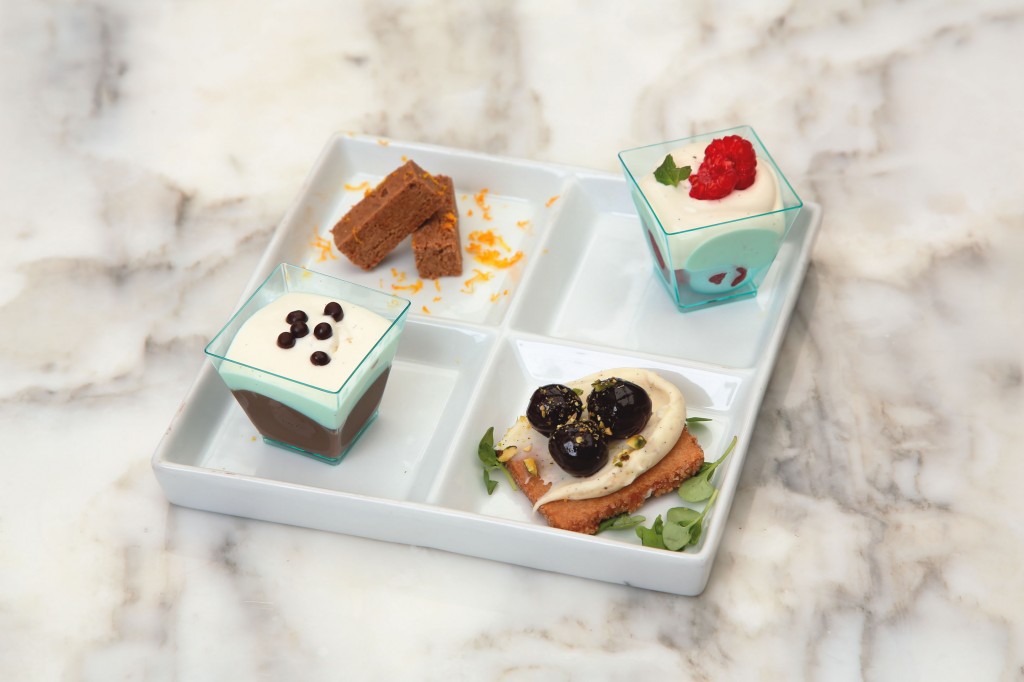 Dessert is no afterthought. Diners have a choice of classics like a chocolate souffle or apple tart, but the tasting and sharing plate is a delicate sampling of four of Executive Pastry Chef Andrew LeStourgeon's favorite treats: the dessert "crostini," chocolate pot de creme, a praline and raspberry sorbet. Sometimes the best choice, especially when it comes to dessert, is not to choose at all. NBM