Segerstrom Candlelight Concert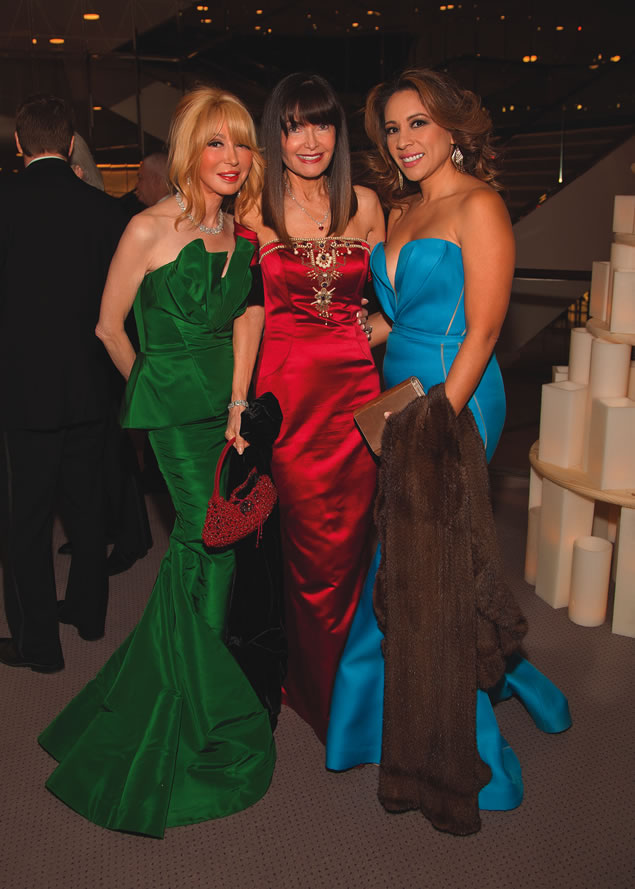 Raising a record $2.2 million for the Segerstrom Center for the Arts, the annual Candlelight Concert took place Dec. 6 at Segerstrom Hall. More than 400 attendees gathered in support of the arts, celebrating the 40th anniversary of the event with ruby-themed decor selected by event chairwoman Betty Huang. Segerstrom Hall was transformed into an elegant ballroom swathed in shades of rich, vibrant reds and, of course, candlelight. Guests enjoyed a decadent caviar bar and cocktail reception, followed by a four-course dinner as past chairs paid tribute to the history of the Candlelight Concert in a touching video, where they reminisced about previous star performers and favorite themes. Following the video, 13 former event chairs, accompanied by participants from the Segerstrom Center's Six Days of Broadway children's summer camp, led the audience in a spirited medley of holiday carols. To conclude the evening, the Beach Boys took the stage to perform several of their hits from over the decades, adding the perfect touch of nostalgia to the milestone event. —A.H.
Swiss Watch Gallery and Fine Jewelry Soiree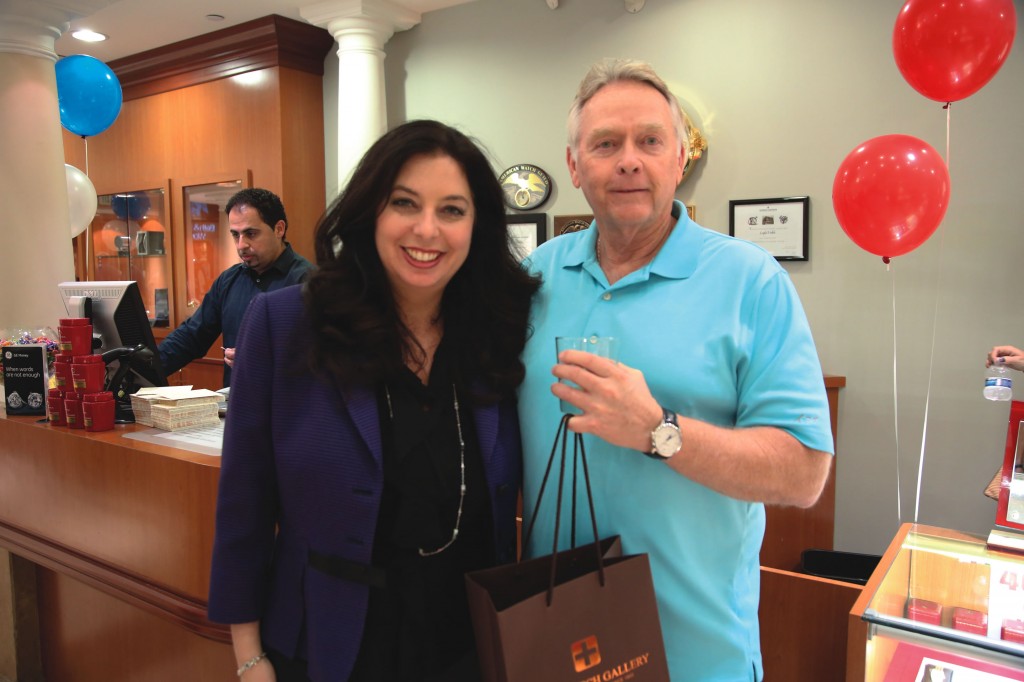 Firebrand Media co-hosted a lovely evening at Swiss Watch Gallery and Fine Jewelry in the Laguna Hills Mall on Nov. 14. At the annual cigar, whiskey and watch soiree, Swiss Watch Gallery and Fine Jewelry invited guests to view fresh collections from celebrated vendors such as Ulysse Nardin, Cartier and Breitling. Cigar trays were passed around as guests sipped on various cocktails and whiskey, giving the evening a distinctly elegant feel. Beyond the selection of stunning timepieces, patrons were also able to browse fine jewelry available at the gallery from designers such as Tacori, Suzanne Kalan and Roberto Coin. Spirits were high, and there was a grand sense of excitement in the gallery as patrons mingled and shopped. —B.B.
Pacific Chorale's A Dickens Feast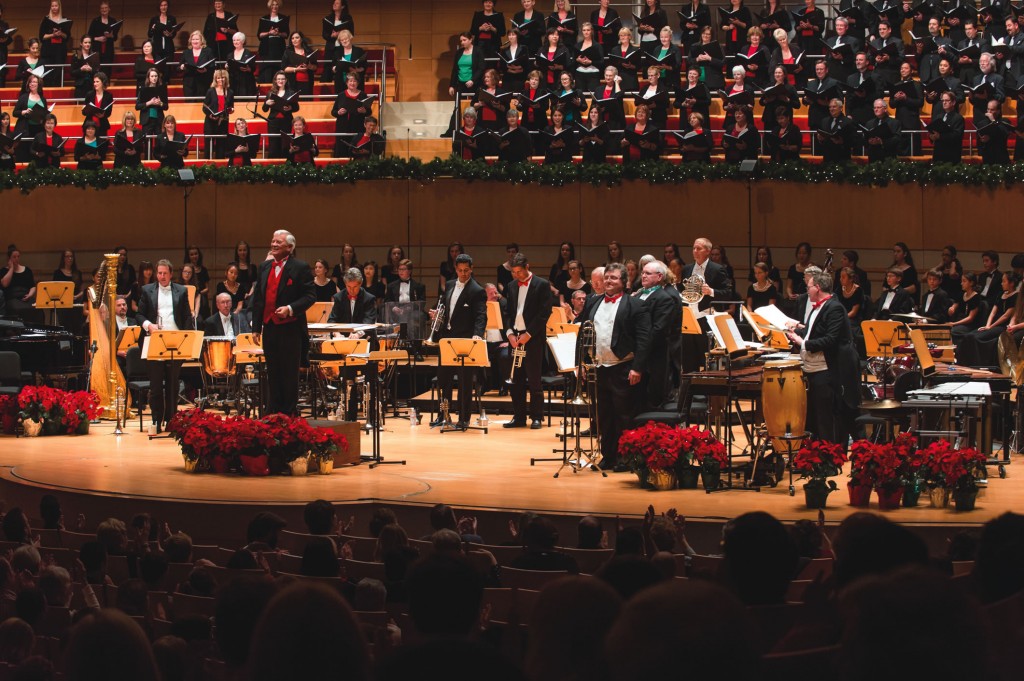 Presented in true holiday splendor, A Dickens Feast raised more than $100,000 for the award-winning Pacific Chorale's educational outreach. More than 200 people attended the dinner—the group's biggest fundraiser of the year—at The Westin South Coast Plaza Hotel in Costa Mesa Dec. 22. The menu featured braised goose in a rich truffle sauce with stuffing, au gratin Gruyere potatoes, haricots verts and roasted root vegetables followed by yule logs drizzled with chocolate ganache. Prior to the dinner, the award-winning Pacific Chorale, composed of 140 professional and volunteer singers, performed in the lively "Tis the Season!" concert at the Renée and Henry Segerstrom Concert Hall. The holiday show was a resplendent celebration of the season as the group filled the hall with joyous carols and beautiful hymns. —S.S. NBM