Glass ACT
Cinderella has no slippers in the classical dance program performed
by Ballets de Monte-Carlo at Segerstrom Center.- By Kinney Littlefield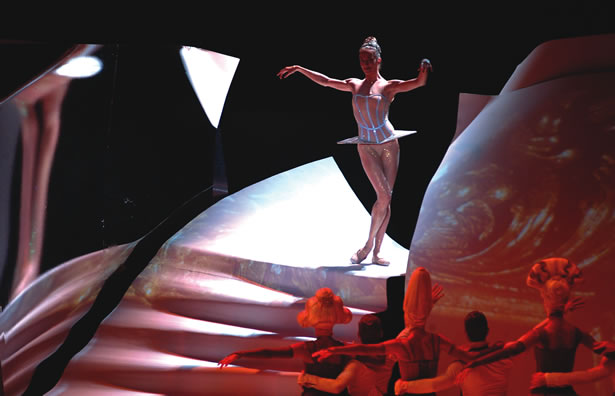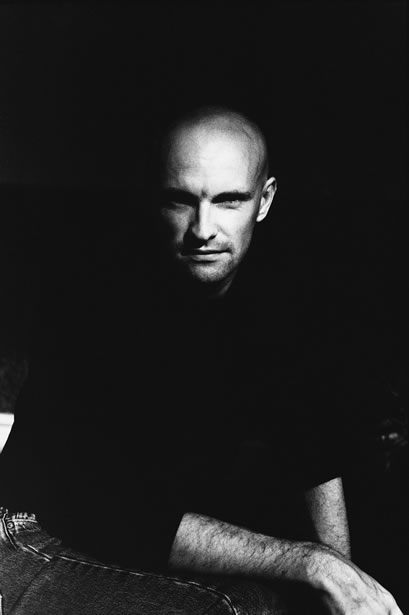 A teasingly twisted fairytale—that's Les Ballets de Monte-Carlo's signature Cinderella. On stage Feb. 9 – 12 at Segerstrom Center for the Arts, the famed Monaco-based dance troupe serves up the classic Cinderella story, set to music by Prokofiev, for its SoCal debut. Yes, there's the requisite handsome prince and wicked stepmother. But there are no magical glass slippers in sight for poor put-upon Cinderella.
"We all have a picture in our heads of Cinderella and a house with a chimney and a broom and pumpkins coming up," says Jean-Christophe Maillot, the company's acclaimed choreographer-director. "But I thought it would be interesting to have just the emotions of the dancers seducing you. So I decided that Cinderella will not have shoes, but just her own feet instead of glass slippers. Of course the feet are essentially symbolic of the dancer. And I like to give the audience partly what they expect and still have them be surprised, so they have another picture in their brain than what they expected."
In another provocative tweak, Maillot has made Cinderella's fairy godmother and her biological mother one and the same. The performance begins with a pas de deux between Cinderella's father and her real mother, who dies and is transformed into a fairy. Until Cinderella finds happiness, her fairy-mother cannot truly die. For dancer April Ball, this dual role of Cinderella's oh-so-human mom and her more bizarre and animalistic fairy godmother is an ongoing artistic challenge.
"It is quite difficult physically," says Pennsylvania-born Ball. "It's like two roles for the price of one. When you finish performing, you've really been through every kind of emotion." Maillot himself is long on praise for Ball's double turn. "April has a real sense of theater," he says. "She has a grace in the arms that I've rarely seen.  And overall—and this is very important for the dancer—she is extremely smart. I don't believe you can be a great artist if the brain doesn't follow the body."
Indeed, Maillot demands emotional engagement from his dancers. "What Mr. Maillot most requires from us is to find the truth in what we're doing," Ball says. "We all understand that we're acting and some things are faked—when someone gets pushed to the floor we really do push, but maybe not quite so hard. But Mr. Maillot asks us to react in the most real way possible. It becomes a much deeper thing than just play-acting. This is a special characteristic of his. It's within classical technique, but pushing the limits of it, in every sense, really."
As Maillot pushes the boundaries of ballet, he also acknowledges the enduring power of the classic Cinderella story, slipper-less or not. "It's the kind of myth that everybody loves," he says. "It's a way for me to say that maybe we do have a lot of fairies around us. They can be a mother, a friend, an animal—whatever we need to believe that fairy tales are indeed real and possible."
Feb. 9 – 12, Segerstrom Center for the Arts; scfta.org. ,