Food for Fido
Cook up a homemade feast for your beloved pooch with great recipe secrets at Southern California-based kitchen Just Food For Dogs' monthly complimentary cooking classes. The kitchen, opened in 2011, serves up dishes all made from fresh ingredients USDA/FDA certified for human consumption. Led by certified pet chef Andrea Parsek and kitchen chef Justin Conlon, the classes offer a wealth of canine knowledge and address obesity, digestive disorders, cancer, diabetes and more. Canine clinical nutrition professor Dr. Oscar Chavez affirms, "Pet parents should understand they have a direct influence on one of the factors that matters most to their pet's health: nutrition." (500 W. Coast Highway; 949-722-3647; justfoodfordogs.com) —V.Y.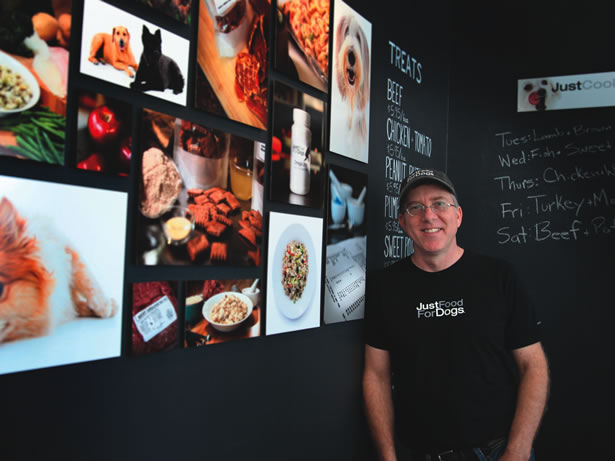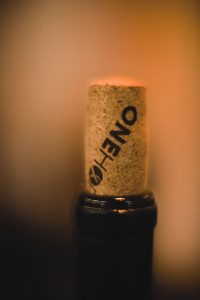 Toast to Charity
A Newport Beach-based wine company is giving wine lovers a chance to give to charity by simply doing what they enjoy. ONEHOPE Wine offers various wines, all connected to a cause: Proceeds from California cabernet sauvignon funds autism research, California chardonnay aids the battle against breast cancer, the sauvignon blanc supports our troops, and there are many others. Fifty percent of sales go to charities supporting these causes. Since 2007, the brand has raised more than $750,000 for charity organizations and is now sold in 44 states. "We're projected to go through 55,000 cases this year," says Tom Leahy, ONEHOPE co-founder and president. "The amount of charity events that take place in Orange County is incredible. … We were welcomed with open arms and just received a lot of support from the community." (onehopewine.com) —L.D.
Pristine Beaches
Local surfers and sunbathers can rest assured that their home sands and waters are among the country's most sparkling, as ranked by the Natural Resources Defense Council, an environmental action group that combines the grassroots power of 1.3 million members and online activists to fight for a cleaner world. Boasting exceptionally low violation rates and strong testing and safety practices out of 200 beaches across the country, Newport's 38th Street and 52nd/53rd Streets are two of 14 five-star shores. Beach officials notify the public when tests reveal bacteria levels violating health standards, and post closings and advisories both online and at the beach. Where water is monitored once a day, less than 5 percent of water samples have exceeded national standards for the past three years. Of the 203 total samples reported, only 2 percent at both beaches exceed state standards. —V.Y
Fall Treat(ment)
The Spa at The Resort at Pelican Hill is enticing guests and locals alike this season with fall-themed treatments and spa packages. Delve into relaxation this October and November with one (or all three) of their olive-inspired services: a smoothing olive skin scrub, antioxidant-rich olive oil massage or moisturizing hair infusion. The spa is honoring Breast Cancer Awareness Month in October with the "True Blush Facial," which refreshes skin with regenerating ingredients from Natura Bisse. Try the "Seasonal Fig Body Gelato," during which clients savor a fig gelato treat while getting scrubbed and wrapped with fresh figs and pure botanicals. The spa is also debuting "Balanced Wellness Retreats" one weekend each month from September to December. (22800 Pelican Hill Rd. S.; 800-820-6800; pelicanhill.com/spa) —C.H.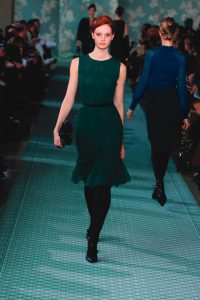 Autumn Forecast
This season, navy is the new neutral, according to style experts at a recent Neiman Marcus Fashion Island fall preview. The dark-hued blue as well as shades of green are making a subtle splash, weaving their way into everything from jackets to jewelry. Create bolder looks and mix your blues and greens with a statement handbag or multiple brooches (the more, the better!).
British trends make their way across the pond, with inspiration from icons like Kate Middleton, the PBS series "Downton Abbey," the Queen's Diamond Jubilee and the 2012 London Olympic Games. Digital prints offer a fresh take on patterns, while the menswear trend continues to dominate. Hailed as the "borrowed from the boys" look by Neiman Marcus, menswear-inspired apparel includes military style wool coats and structured blazers, as well as the shoe of the season: the smoking slipper. With Jimmy Choo to Chanel and Louboutin in on the latest footwear trend, you can be sure to step out in comfort and style this fall. —A.H.
Blown Away
Hailing from the East Coast, Blow brings its blow dry experts to Nordstrom at Fashion Island at its only Southern California location. The new blow dry bar features a menu of specialized treatments, including a signature blowout, dry blowout or up-do style. Signature blowouts begin with a shampoo followed by blow dry styling to create loose curls or a sleek and straight mane. Blow uses the Blowpro hair care line designed to enhance and prolong blowouts—popular products include Tress Release (a three-in-one detangler, heat protector and nourishing treatment), Ready Set Blow to reduce drying time, Weather Girl and Mane Tame for shine and definition.
Blow stylists, trained at the Blowpro Academy, offer clients an important piece of advice to achieve the perfect blowout at home: sectioning. Whether you're seeking a smooth, straight look or tousled curls, dividing hair into sections allows you to dry your hair completely for a long-lasting style. —A.H.
Cover Material
Girl Power. Two words say it all for Newport Beach resident Lindsay Brown, one of five finalists of Seventeen magazine's "Pretty Amazing" contest for October's cover. The 21-year-old Notre Dame soccer champion is an outspoken advocate of She's the First, a nonprofit that works to send girls to school in Third World countries. Lindsay recently launched The SEGway Project, focusing on how soccer can inspire girls to shine, both on and off the field, with hopes of sending Kenya's Kibera Girls Soccer Academy to Schwan's U.S.A. Cup in July 2013. Lindsay also interns at a Cambodian anti-sex trafficking organization that protects children, and she volunteered at Kopila Valley School in Surkhet, Nepal.
"It makes me feel good to be able to show the Kopila girls you can be strong, competitive, even aggressive and still be a 'beautiful' girl," Lindsay says. "When people hear that I was able to sell something as simple as a cupcake and sponsor over 50 girls' educations and start the first girls soccer team in Western Nepal, I hope they ask themselves what little thing they can do to change another person's life." —V.Y.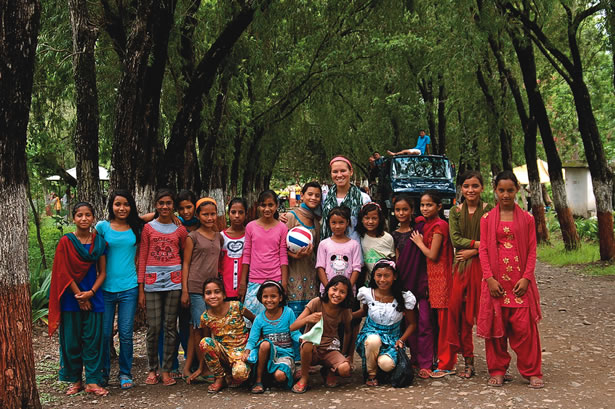 Grand Openings
Step Into the Spotlight
Opened in late August, UK-based Kurt Geiger brings London's trendiest shoes and accessories across the pond. Offering high-end shoes and accessories, including playful pumps, colorful belts, jewelry and more, the 1,900-square-foot South Coast Plaza store will be the brand's first Southern California location. (kurtgeiger.com)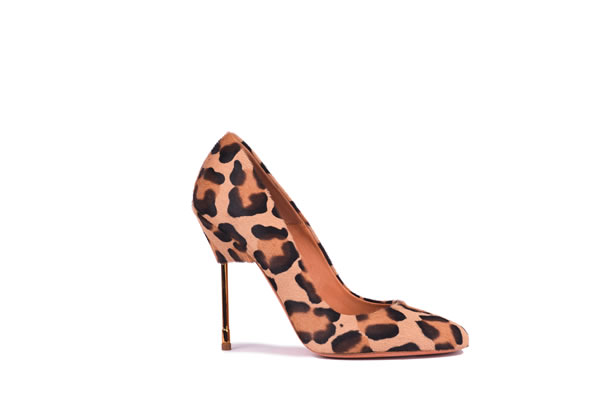 Eclectic Designs
Find a charming assortment of unique women's apparel, accessories and home goods at Anthropologie at South Coast Plaza. Opened in summer 2012, the new 11,000-square-foot store is the flagship location for the brand, carrying products exclusive to South Coast Plaza. (anthropologie.com)
Not Your Average Denim
Joe's Jeans plans to bring its contemporary collections to South Coast Plaza early this fall. With specific fits for every body, Joe's offers timeless style with modern flair. The 1,400-square-foot boutique will feature clothing, shoes, handbags and other accessories for men, women and children. (joesjeans.com)
Timeless Trends
This fall, three Swiss luxury watch shops will arrive at South Coast Plaza. All established watchmakers with histories dating back more than a century, they continue to create unique aesthetics while developing cutting-edge technological advances in the field: Jaeger-LeCoultre (jaeger-lecoultre.com); Vacheron-Constantin (vacheron-constantin.com); and IWC Schaffhausen (iwc.com).
Already open, the first West Coast boutique for watchmaker Patek Philippe (patek.com) is located at South Coast Plaza with its own separate entrance inside Tourneau's new concept store.

Sheepskin Style
Shop a selection of the season's most fitting fashions with the opening of UGG Australia at South Coast Plaza this fall. The West Coast flagship store will carry the complete line of UGG footwear and accessories, including its cold-weather collection of gloves, hats, scarves, handbags, knitwear and outerwear. The 3,246-square-foot space will feature a distinct design, incorporating zebra wood, frosted glass, natural oak and slate ceilings and Champagne metal finishes. (uggaustralia.com)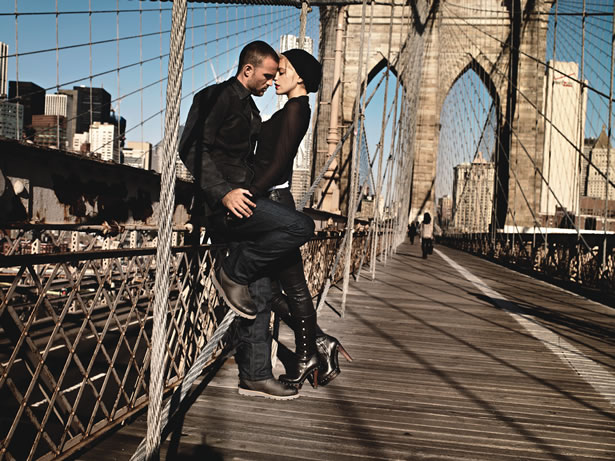 Fashion Fusion
French-Vietnamese designer Barbara Bui plans to open her first Orange County boutique this November at South Coast Plaza. Juxtaposing "rock energy" with a feminine sensibility, the boutique will feature Barbara's signature sophisticated but edgy silhouettes. (3333 Bear St., Costa Mesa; barbarabui.com)

World of Wonder
J. Christopher Burch's C. Wonder boutique celebrated its official opening in August at Fashion Island, where prepsters and East Coast transplants can find customized clothing, accessories and home decor products in whimsical prints and vibrant colors, with options for monogramming, embroidery and engraving. The Newport Beach location is the brand's first on the West Coast. (cwonder.com)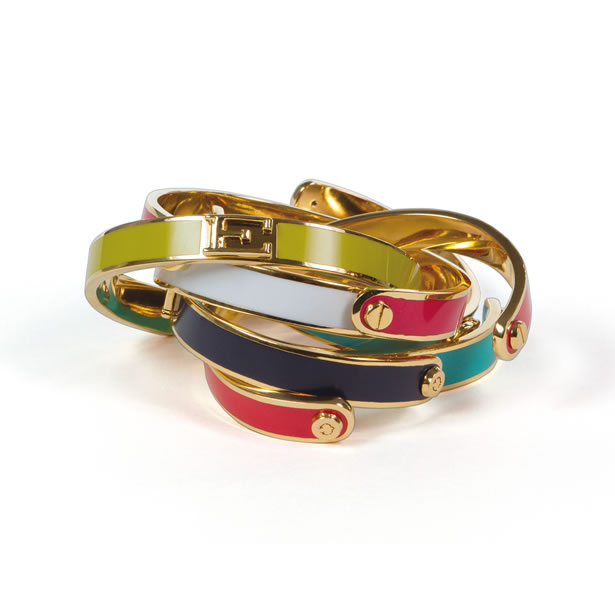 On the Cusp
In mid-summer 2012, Neiman Marcus at Fashion Island debuted its newly updated CUSP shop—a boutique-like setting offering ready-to-wear apparel and accessories from within the department store. The contemporary space features clothing, shoes, handbags, jewelry and more from designers such as Alice + Olivia, Helmut Lang, Diane von Furstenberg, Rag & Bone, Vince and Theory. (neimanmarcus.com/cusp)  —A.H
Village Bridal Walk
Brides-to-be will benefit from this fall's Inaugural Bridal Walk in Corona del Mar on Sept. 23 from 1 to 4 p.m., beginning at Port Restaurant (440 Heliotrope Ave.) and ending at Five Crowns (3801 E. Coast Hwy). Guests will receive a map of destinations to visit to learn about hot new wedding trends for 2013—from dresses and jewelry to hairstyles and invitations. Participating merchants include Andrea's Couture, Bella Bridesmaid, Corona del Mar Florist, Mark Patterson Jewelry, Sherman Library and Gardens, and many more. Brides can register online at cdmbride.com, or at the beginning of the walk, and the first 12 brides will be eligible to win the book "Beautiful Bride from Every Angle." At the end of the walk, prizes will be raffled during the reception ceremony with appetizers and cocktails. (cdmbride.com) —L.Z.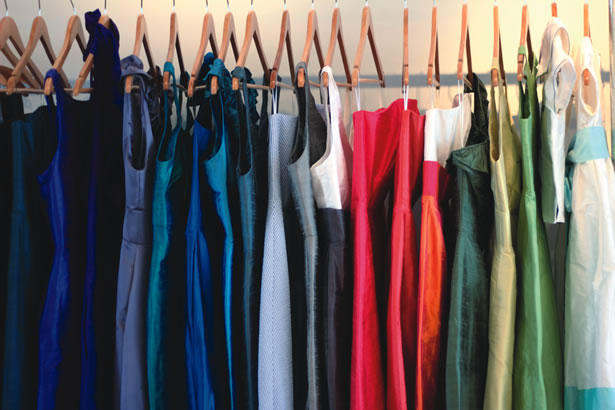 Dizzy Dancing
The dance world took center stage at the Dizzy Feet Foundation Celebration of Dance Gala, held on July 28 in LA. Hosted by Nigel Lythgoe and Adam Shankman, the evening included performances by "Dancing With The Stars" heartthrobs Derek Hough and Maria Menounos, stars of "So You Think You Can Dance," and presentations by members of the "Glee" cast. Leading companies and performers from a dozen genres of dance were represented, including the Alvin Ailey Dance Company, American Ballet Theater, Bollywood, tap and hip-hop. A highlight of the evening were awards presented to three individuals whose contributions have helped inspire, showcase and support dance in America: entertainer Shirley MacLaine; dance producer Damian Woetzel; and Henry Segerstrom, who was recognized for his unparalleled support of the arts. In addition to his leadership and philanthropic support of the Segerstrom Center for the Arts, Henry was lauded for helping to attract and present the world's leading dance companies in Southern California. —C.S. NBM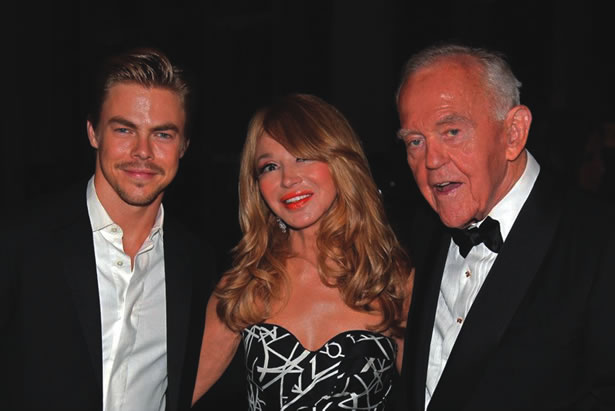 Hoag Ranked Among Best in the U.S.
Hoag Memorial Hospital Presbyterian's orthopedics program was recently ranked among the best in the country by U.S. News & World Report. Out of 4,793 hospitals evaluated, only 148—about 3 percent—met the publication's criteria to be nationally ranked in even one specialty. Rankings are determined via objective data, such as a hospital's death rates and balance of nurses and patients, as well as a survey of physicians. Ranked No. 13 on the list of best hospitals in California, Hoag was also found to be high-performing in eight other specialties, including cancer, gynecology, and neurology and neurosurgery. "Being recognized as one of America's best hospitals is a wonderful affirmation of the efforts of our talented staff, expert physicians and committed volunteers," says Hoag President and CEO Richard Afable, M.D. "It says that we are serving our community well and in a way that is comparable to the best healthcare institutions in the country." —L.D.