Ebb & Flow: Keeping Current on the Coast
By Newport Beach Magazine Staff
Perfect 10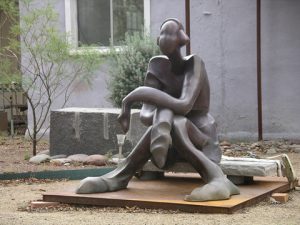 The Newport Beach Arts Commission is adding some flair to the Civic Center and Park with the upcoming installation of 10 sculptures to its landscape. According to commission chair Rita Goldberg, a call for entries in January garnered 260 submissions by 171 artists from across the nation. Six judges were then tasked with selecting 10 finalists based on durability, practicality and artistic merit. These sculptures will be part of a rotating exhibit for the park, remaining on display for two years before being replaced by new sculptures. After the initial installation is complete in September 2014, more sculptures will be chosen and added during a second round of construction, resulting in a total of 20 sculptures to grace the space beside City Hall. (newportbeachca.gov) — L.M.

Cooking for a Cause   
An encounter with a homeless man five years ago served as inspiration for Bracken's Kitchen, a nonprofit founded by Newport's culinary adventurer Bill Bracken. During his morning Starbucks stops with his wife and son, Bill saw a man named Randy regress from "proud and successful" to "beaten and homeless" after he lost his job, house and car. According to Bill, Randy was too proud to accept any sort of help. This moved the former executive chef of Island Hotel to help others in similar situations.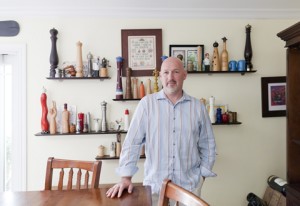 Bill decided to tackle hunger in Orange County by using food trucks and mobile kitchens to provide nutritious meals to those in need. "With the growing popularity of these 'restaurants on wheels,' we plan to bring a high quality and healthy meal, … and do so in a fun and dignified manner," Bill explains. "[It's] my way of using the culinary talent and skill that I've been blessed with for something more meaningful and lasting." (brackenskitchen.com) —S.D.
Lavish Living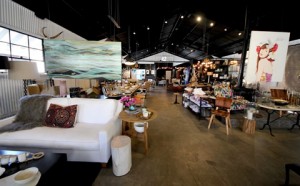 The world's three style capitals—LA, New York City and Paris—converge in Cannery Village at 503 Found, a new home decor boutique that boasts a curated collection of items from the fashionable locales. Visionaries Kim Rodowsky, Kim Johnson and Deborah Allen combined their talents for design, business and art, respectively, to open the shop where customers can find a wide yet exclusive offering of artwork, furniture, lighting and accessories. Opened in May, the shop also features a studio where Deborah hosts local artists and designers to create new items for the store. Ranging from late 1800s pieces to contemporary styles, there's a selection of locally crafted goods in addition to statement pieces from global designers including 1882 Ltd., a bone china brand from London, and LA-based Kim Salmela, among many others. (949-943-2351; 503found.com) —S.D.
Pocket Change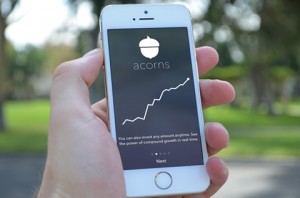 "From acorns mighty oaks do grow"—this is the adage Jeff Cruttenden's father and successful Newport Beach entrepreneur, Walter, meticulously follows. With this in mind, Jeff developed an app called Acorns that offers a simplified way to start small with investing. "The goal is to help people who know they need to save more but have trouble coming up with the money at the end of the month," Jeff explains. "… We think it's a really easy way to get started investing."
The father-son duo partnered with a team of engineers and Nobel Prize-winning economist Harry Markowitz to cultivate the app, which rounds up credit and debit purchases to the nearest dollar and invests the spare change in the stock market. Acorns also outlines how much risk is involved with each investment and allows users to retrieve their money at any time. It will launch soon for Apple and Android phones, and a Web platform is also in development; users only pay a $1 monthly fee and are charged a small percentage of annual investments. (acorns.com) —L.M.
Lido Live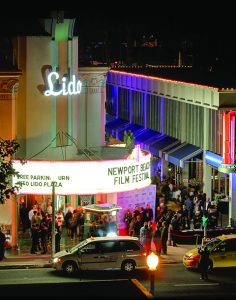 As a place to convene with friends and family over a tub of popcorn while watching the latest cinematic release, movie theaters are an integral part of any city—and Newport is no different.
In fact, big things are coming to Newport's big screens, beginning with the transformative plans in store for the city's 75-year-old Lido Theatre. Lido Live, the company that recently acquired the theater, hopes to revamp the space and its programming to include more than just films. Guests can expect live performances, concerts and other community events starting this September. (lidolive.com)
Meanwhile on the other side of town—despite its legacy that dates back to 1928—the Balboa Village Theatre is hanging on by a thread. With an end of the year deadline now looming to raise $2 million to save the theater, the Balboa Performing Arts Theater Foundation is rallying residents and local art supporters for their help. (balboavillagetheatre.org) —S.D.
Look Good, Feel Good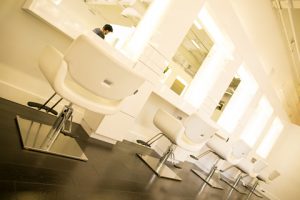 Cristophe Salon received a beauty transformation of its own this summer. The salon in Fashion Island enhanced its entrance and redesigned the second level to make room for eight additional stations for hair and nail services. Clients will also soon be able to schedule an appointment at the salon's makeup and brow bar, which debuts later this fall. Owners Scott and Jennifer Fontana revamped the space not only to accommodate more stylists and guests, but also to create a refined beauty destination. "We want to give our clients an experience so they want to come back, not just that they need to come back," Scott explains.
To help you achieve the perfect look this summer, Scott shares a few tips for beautifying from head to toe.
Hair: "When it's bright outside, people want to look bright themselves. We [recommend] subtle highlights just around the face, but not all the way up to the root. We make them look grown out so they look a little bit more natural—like sun-kissed."
Makeup: "Do natural makeup, but get a little bolder with your eyes and lips. Bold lipsticks are really in right now, such as oranges and pinks."
Nails: "A lot of people are going for nude hues. It matches everything no matter what they're doing or where they're going." (949-219-0920; cristophenb.com) —K.C.
Full-Body Reboot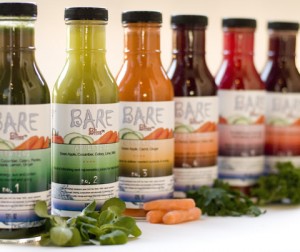 Cleansing may seem like a simple way to kick-start that swimsuit-ready physique, but sipping on fruits and veggies can only sustain someone—happily—for so long. In an effort to curtail yo-yo cleansing, clubDetox, led by owner and lifestyle coach Lenka Koloma, brought its full-body detox and habit-changing techniques to Newport's Bayside Shopping Center in July.
Programs range from single-day juice cleanses and detox combos to a 21-day package. Designed to give your body a break from processed foods, the shorter cleanse includes six juices with minerals, enzymes, vitamins, proteins and phytonutrients.
The other programs, including the one-day combo cleanse, three-day detox and 21-day transformation, also incorporate services such as nutrition counseling and infrared heat therapy, which is said to expel stored toxins, improve circulation, improve skin and stimulate weight loss.
Also available to all patrons daily is a juice bar and a supply of alkaline living water, which is aimed at boosting metabolic rates and hydration. (clubdetoxoc.com) —K.P.
Work it Out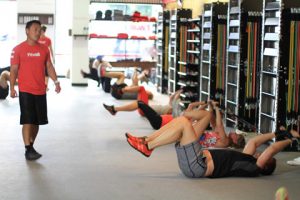 Two innovative fitness companies plan to introduce new fat-burning, muscle-building workouts to locals this year. Both studios will open at Fashion Island, offering ways to embrace the burn with daily classes from sunup to sundown in manageable and—perhaps more importantly—enjoyable formats.
First to open its doors in early August, Fitwall provides a fast-paced approach to exhausting full-body workouts, explains KJ Greenwood, the company's director of corporate communications. The coach-led workouts incorporate cardio, flexibility and strength exercises executed with equipment fixed to the walls—hence the name "Fitwall." For its first Orange County location, KJ says guests can enjoy changing rooms with showers, retail space and plenty of parking to seamlessly work the fitness regimen into any daily routine. (fitwall.com)
In the following months, SoulCycle will open its first-ever Orange County location. A celebrity favorite, the spin class incorporates positive coaching techniques with great music for one killer full-body workout. To target all problem areas, the 45- to 90-minute classes alternate between pedaling, hand weights and core exercises. The Fashion Island location is slated to open by December. (soul-cycle.com) —K.P.
Sweet Memories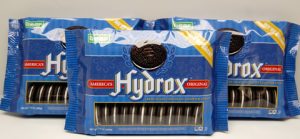 It's been decades since the world was introduced to Tart 'n' Tinys, Hydrox cookies, Astro Pops and Wacky Wafers. Such traditional treats have disappeared from shelves over the past 30 years—until now. Newport Beach-based candy company Leaf Brands is restoring the legacy of these iconic sweets. Leaf acquired the trademark to each of the classic brands this past May and began reintroducing the candies in both new and original flavors to shelves over the summer.
Once the fourth largest candy producer in the world, Leaf was created in the 1920s and is famous for confections such as Whoppers, Jolly Ranchers and Rain-Blo bubble gum balls; however, it has suffered a considerable decline since those glory days. Now, the Leaf family is determined to resurrect the brand. "I tell people we aren't just selling products, we're selling experiences," says CEO Ellia Kassoff. "We are bringing back stuff that people used to love and remember." (leafbrands.com) —S.D.