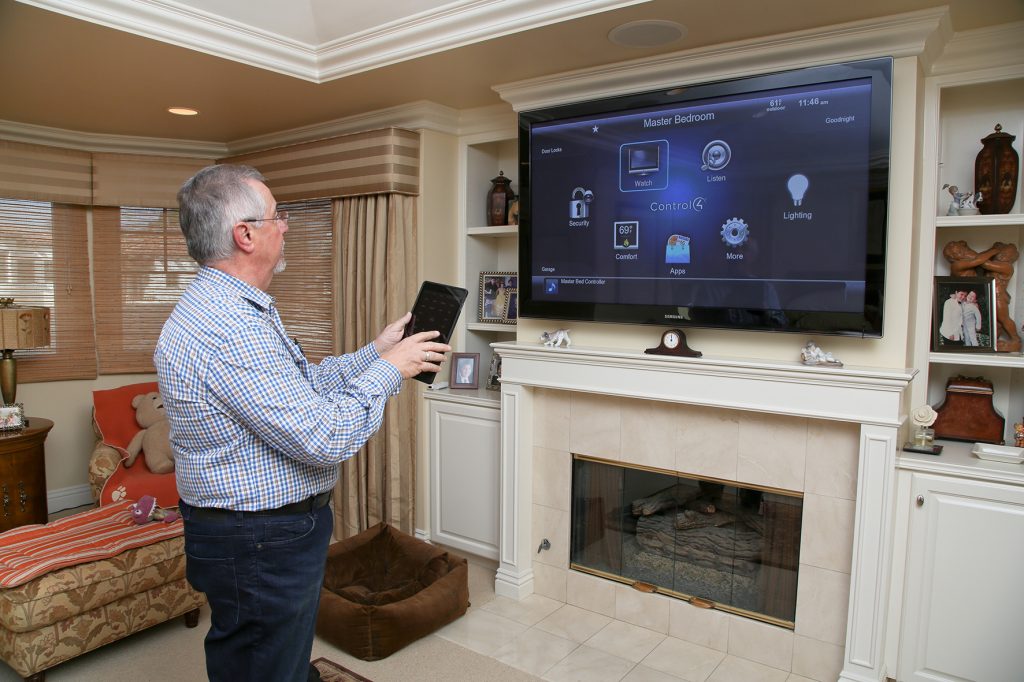 Newport Beach residents are embracing the convenience of technology-supported homes.
By Karlee Prazak
If you have business to handle at Newport Heights resident Frank Pappano's home, don't be alarmed if he prefaces the meeting by requesting your date of birth. No, he's not planning a surprise—the six-number sequence will be used to set a personalized code for you to let yourself into his house. So whether you're dropping something off or performing a service, Frank will get a notification that you've arrived on time or, alternately, be able to tell if you don't show up at all.
From the outside, Frank's home is no different from the neighbors. But then again, the naked eye can't see the benefits of his home because they're controlled by his smartphone and hosted in the cloud. From the predetermined temperature settings to the self-illuminating lights leading a pathway through the house, the convenience is what intrigued Frank. However, it's the home security—whether he's in bed or vacationing in Hawaii—that really sold him on smart home technology.
"I can lock everything in a heartbeat," Frank explains. "If I hear somebody scaling a fence, I only have to punch one button and I can lock all the doors. On the other hand, if I hear someone outside, I can punch one button and turn everything on to startle them."
This symbiosis of safety and convenience is exactly what Los Angeles-based Belkin employee Peter Taylor says led his company to see the potential and pursue smart home technology.
"We were looking at it [like] people have problems in their everyday life that they need to be at home to solve, and we wanted to make it possible to solve the problems without being at home," Peter says of Belkin's WeMo home automation line, for which he is a product manager. This technology, he adds, gives people more time to spend with the family while simultaneously monitoring a cooking dinner via their phones.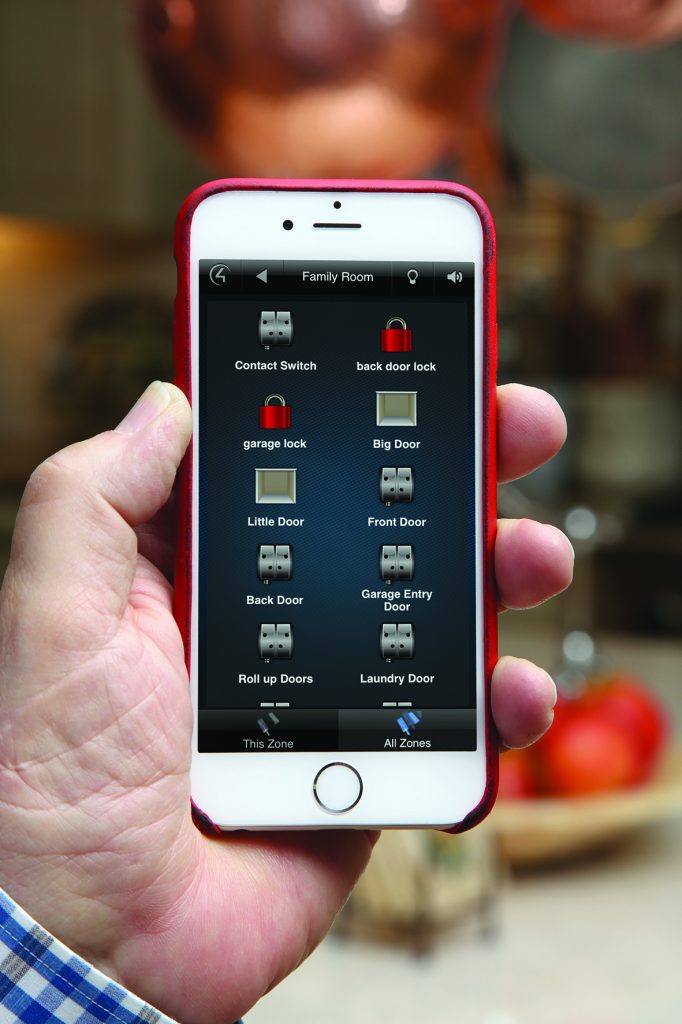 Residential Revolution
As for why now, Peter says the influx in smart home technology is simple—it answers the consumer question of what else can be done with the smart devices that occupy pockets everywhere. Basically, anyone with a smartphone or Wi-Fi enabled tablet can undergo or begin to implement the smart home revolution.
Take Frank for example: He began using smart home technology in the 1970s, but back then his pricey remote was capable of only a fraction of today's features. So when he graduated to his current system, which operates from his iPhone with a program called Control4, it was the most logical, cost-efficient next step, explains Ron Rawson, owner of the Newport Beach-based Launch Systems Group that helped Frank modernize his home.
"[The technology] has been around for a long time, but what's happening now is that the prices are coming down quite a bit," Ron explains. "Even eight years ago if you wanted an in-wall touch screen to control your house, that thing cost about $5,000. Today, you just throw an iPad up and it costs [around] $500, or you just connect it to your phone."
Ron, whose background in home entertainment systems grew into smart home installations, explains that catering to lifestyle is paramount when conceptualizing these integration plans. Once a plan is decided upon, he says a surprising amount of what Launch Systems Group does involves installations like commercial-grade Wi-Fi and networking. Although it's possible to implement the tech into existing structures of varying sizes and styles, he prefers to start a project as a house is being built—a sort of install-as-you-go process.
DIY Solutions
Homeowners who are more tech-savvy than most also have the option of do-it-yourself integration. With such accessibility in mind, 2015 has the potential to become the most smart home-friendly year to date, especially because companies are introducing the possibility of customization to consumers.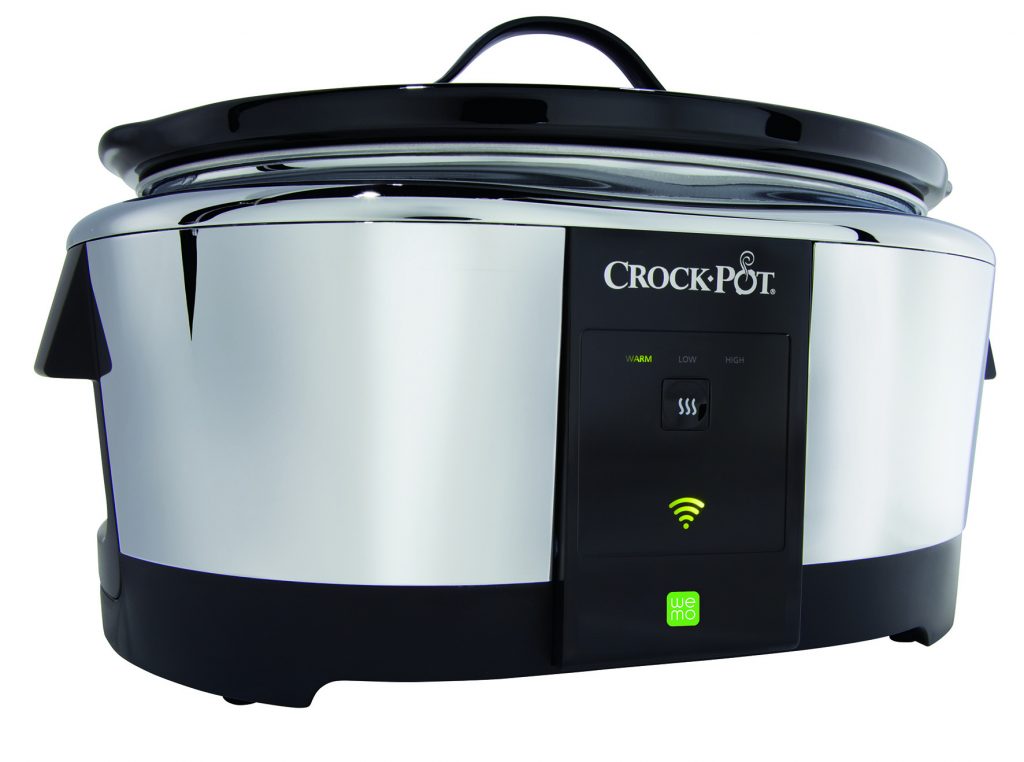 "One of our original goals, and we continue to hold it as a goal, was to be the most approachable entry point to the connected home—no complex installation, no subscriptions, no need to buy a hub," Peter explains, referencing Belkin's WeMo products. "We try to provide what we call bite-size pieces, allowing [consumers] to start with any product they want from our set."
Strategically used pieces can be particularly helpful for families and individuals with multiple residences. So if a vacation home is being rented out, or the primary residence is vacant for an extended period, homeowners can use their Wi-Fi enabled devices to control everything from the air conditioning units to bedroom lights and stereos, or even let a forgetful guest gain re-entry to the house. These gadgets are manufactured by companies like August Smart Lock, Nest, Philips and Belkin, and can be easily purchased at a local Best Buy or hardware store and installed that day.
"For people to really understand the value of these solutions, the industry has to start talking a lot more about … specific moments in your day where you can enjoy more time with your family," Peter says, explaining that people can multitask and no longer have to be physically present to tend to issues that arise. "… Smart homes offer a remedy to those problems to be solved while away."