The Getty's epic "Pacific Standard Time" invades SoCal museums, with shows at OCMA and LAM- By Rebecca Schoenkopf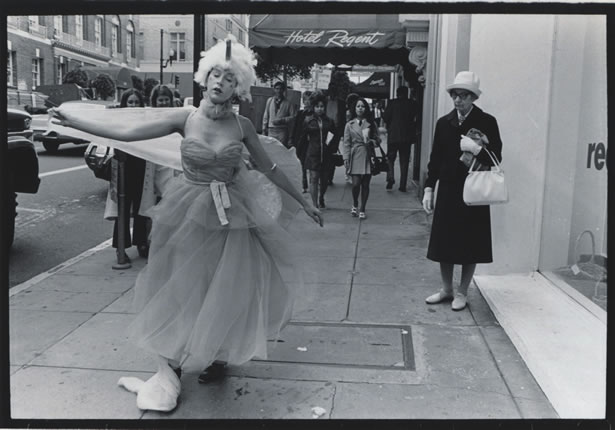 When Southern California decides it's got something to prove, watch out. In October, the sprawling leviathan "Pacific Standard Time" will lumber across the state's better half like one of those giant Transformers, leaving no museum, gallery, or backyard shed from San Diego to Santa Barbara untrampled by its giant monster foot.
More than 60 SoCal institutions have signed up to spotlight California art of the postwar period (1945 to 1990, give or take), and hopefully shove the old art establishment's face in it, in the bargain. The six-month-long series of art and culture celebrations took more than five years to plan, and $10 million in walking-around money from the Getty Foundation.
Both the Orange County Museum of Art and Laguna Art Museum have signed on the line, and their exhibits look to be among the best in the entire "Pacific Standard Time" shebang. OCMA returns to its roots as a center for conceptual work with "State of Mind: New California Art Circa 1970," organized with the U.C. Berkeley Art Museum and Pacific Film Archive (BAM/PFA).
While OCMA trots out its crowd-pleasing Chris Burden war toys installation, Tale of Two Cities, every few years, here they're showing Burden's Being Photographed, Looking Out, Looking In, 1971, which hasn't been exhibited since the 1970s. Burden, who was honored at OCMA's Art of Dining gala last year, was one of the original West Coast art star gangsters; you will of course remember him from such pieces as Hey I Had Myself Shot in the Shoulder (actual name: Shoot) long before G.G. Allin or Bob Flanagan had so much as picked up a hammer with which to nail themselves to something. (Ew, G.G. Allin and Bob Flanagan! Gross!)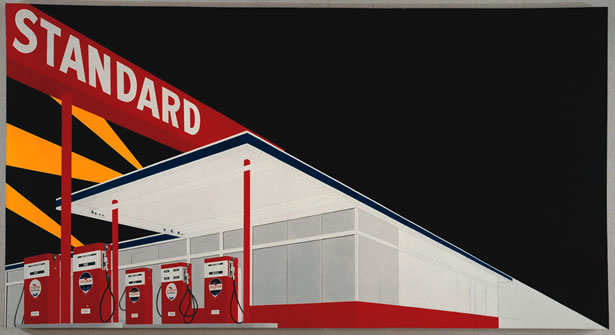 Of course, it wouldn't be a fond look back at OCMA's baby steps (when it was the brash young Newport Harbor Art Museum) unless Burden and William Wegman, he of the soulful Weimaraners, were alternating throughout the galleries. Wegman is represented here with archival photos from his studio that have never been seen before in California. (They were recently discovered at BAM/PFA.) These are, as they say in the radio biz, deep cuts, and someone should buy the curating team a celebratory beverage, posthaste.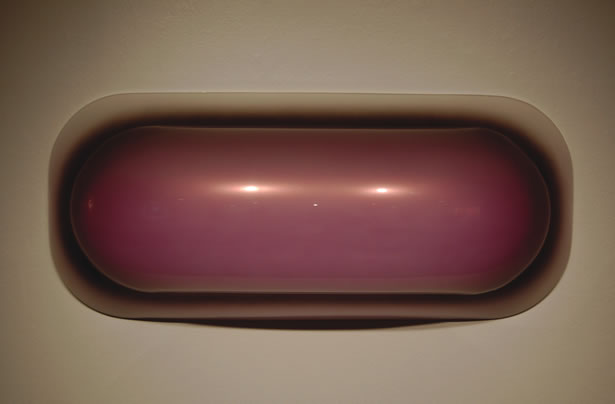 Laguna Art Museum treads some similar ground with "Best Kept Secret: UCI and the Development of Contemporary Art in Southern California, 1964-1971." That exhibit also stars Burden, as well as a few artists, such as John McCracken, who remain stubbornly unloved by this critic.
But if the finish fetish movement still gives some the hives all these years on, with its almost fascist devotion to "form" and lacquered surface and white-on-white, well, at least U.C. Irvine was an important incubator for it.
We can blather on and on about SoCal's shining postwar place in art history, our Burdens and our Baldessaris, but the establishment (as personified by 1970s Artforum editor Joseph Maschek) will still only sneers. Take this catty Maschek remark, regarding such '60s L.A. artists as Peter Alexander (as unearthed by storied art critic Dave Hickey, and whom I never, but never, tire of quoting): "[T]he prospect of hip, young dropout types hanging out in Venice, California, making fancy baubles for the rich, amuses us." So bitchy! So great!
Many of the most important works and artists in "Pacific Standard Time" were considered earlier, in the Pompidou Centre's 2006 exhibition "Los Angeles 1955 to 1985: A Birth of an Artistic Capital." (You cannot tell a New Yorker that Los Angeles has given the world anything of redeeming value whatsoever—and no, turning right on red doesn't count—but apparently you can convince a Parisian.)
From Judy Chicago's magnificent feminist allegories to the pretty boy mafia of Alexander, Bell and Kienholz, the Pompidou took an approach as sprawling as SoCal itself. But the work that for my money truly gets to the postwar California is that of the collective ASCO ("Nausea"), which showed at Pompidou and is being given star billing at any number of L.A. sites.
"ASCO: Elite of the Obscure" will be showing at LACMA through December. Now if only they could have been coupled with MOCA's recent mind-blowing graffiti-and-more show "Art in the Streets," then "Pacific Standard Time" would be sunny indeed.  ,