Spring flavors abound on the new seasonal menu at Social Costa Mesa, where artisanal skills meet innovation.
By Bria Balliet
After just five months in operation, Social Costa Mesa already has a great handle on its offerings, as demonstrated by the packed house every weekend. The restaurant's initial success hasn't stopped the team from introducing items to the menu, however. The culinary team, led by Executive Chef Jeffrey Boullt (who cut his teeth at New Orleans' famed Commander's Palace), is embracing Social's first spring by offering diners a fresh bounty of bright, seasonal veggies as well as unconventional meats.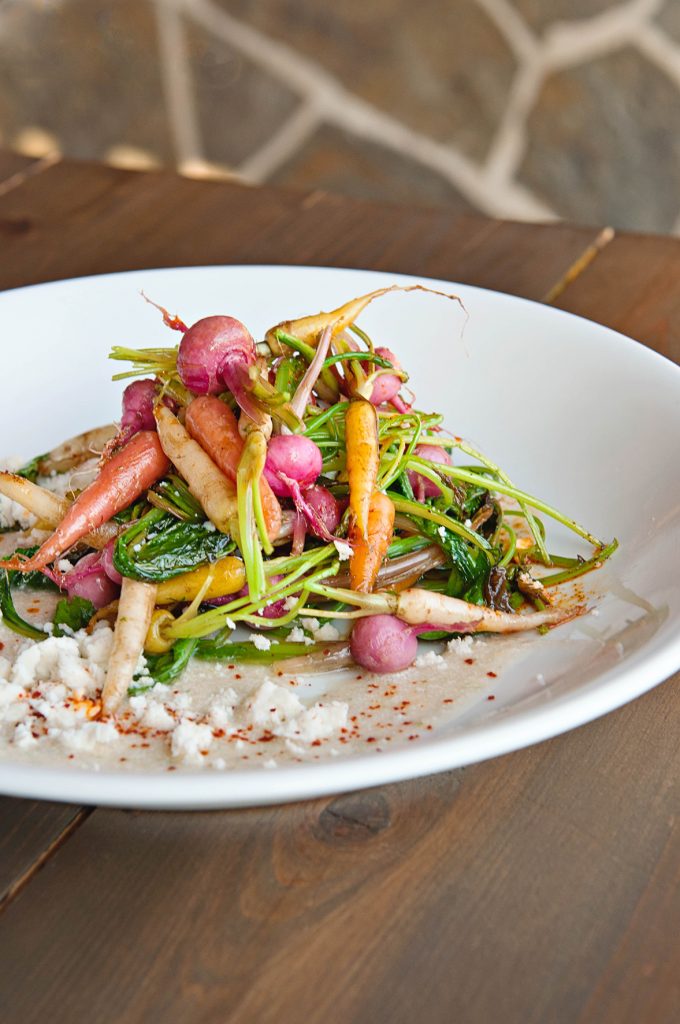 Making its debut in late February, the spring menu offers a few standout dishes are clear favorites with patrons. The market vegetable entree is vibrant in both color and flavor, starring a mix of carrots and cauliflower with French feta; finishing the dish is a black garlic chickpea puree, not be confused with hummus, according to the chef. Meat lovers may opt for the eye-catching kurobuta pig head—served teeth and all—or chicken-fried sweetbreads. Other interesting dishes that offer a contrast of flavors include the beets and burrata, which combines sweet and fragrant blood orange and pomegranate with salty speck, and Brussels sprouts with ham, sweet potato and honey.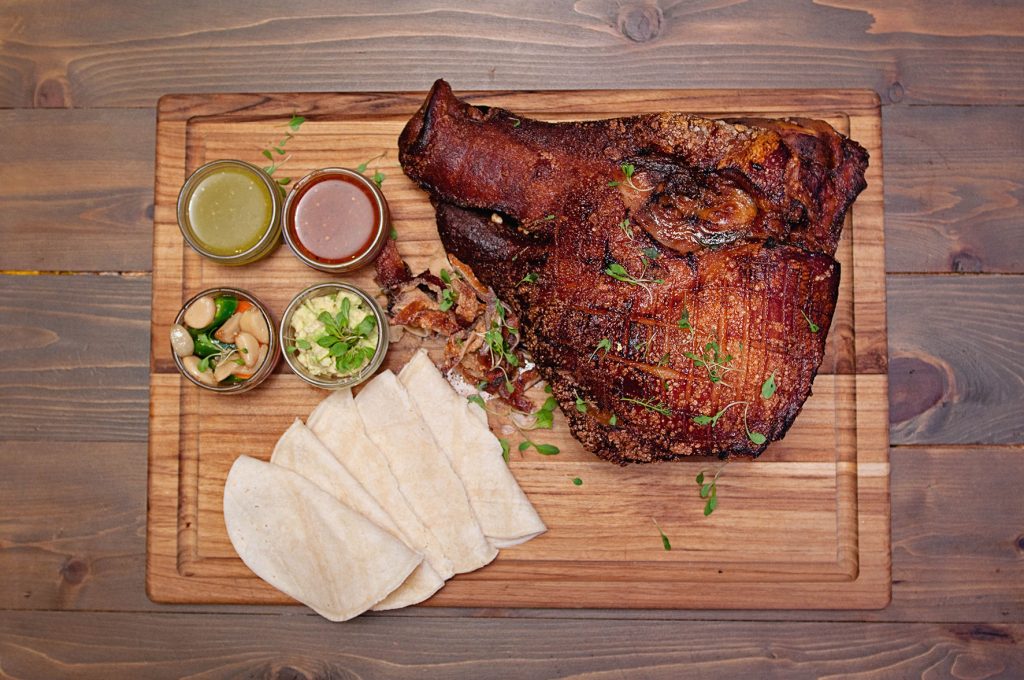 Any of these dishes pair beautifully with bar director Mike West's handcrafted cocktails. The Dementa #2 combines shiso-infused gin, fresh cucumber soda, honey and citrus for a well-balanced and refreshing sip. Or for the tequila enthusiasts, the Papa Piña mixes blackberry, lime and pineapple serrano shrub; with a spiky rambutan garnish, the fruity drink looks like something straight from the mind of Dr. Seuss. Not only do these ingredients reflect springtime's sense of renewal, but Mike and his team make everything—even the cucumber soda—in-house whenever possible.
In this vein of honoring spring and all things fresh, take a seat at one of the restaurant's communal tables, try a new dish and meet some strangers. It's called Social, after all.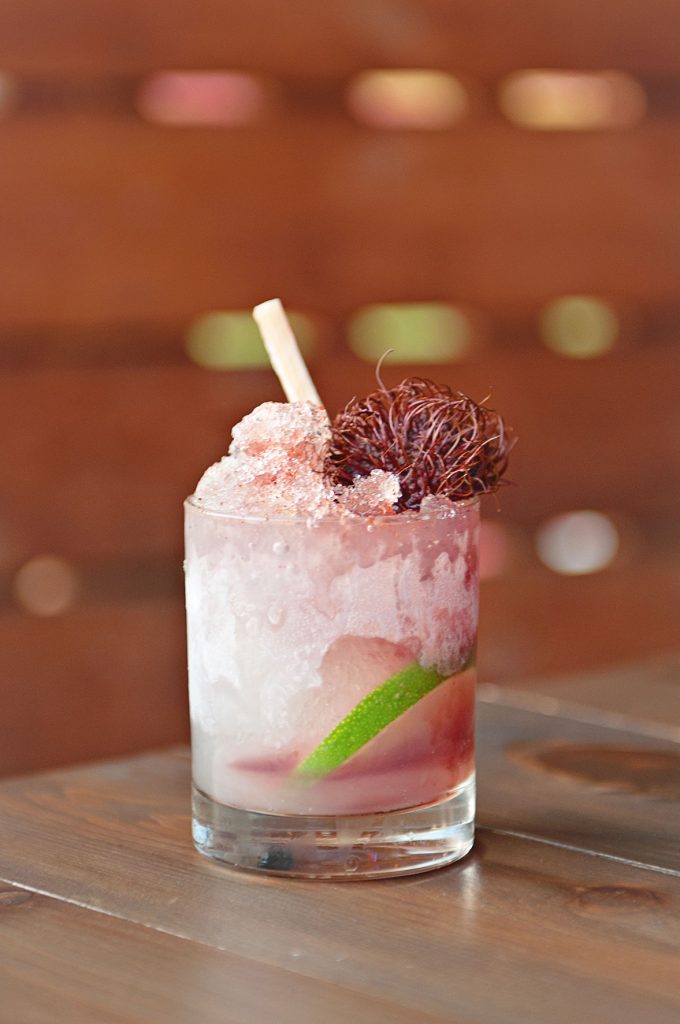 ---
Social Costa Mesa
512 W. 19th St.
(949-642-2425; socialcostamesa.com)
Hours (closed Mondays):
Tuesday through Friday
Social Hour: 5-6 p.m.; Dinner: 5-10 p.m.; Late Night Dining: 10:30 p.m. to 1 a.m.
Saturday
Dinner: 5-10 p.m.; Late Night Dining: 10:30 p.m. to 1 a.m.
Sunday
Brunch: 11 a.m. to 3 p.m.; Dinner: 5-10 p.m.