Del Mar might be known for its fairgrounds and racetrack, but there's no need to wait for racing season to visit this iconic beach town. With a variety of unique shopping, dining and outdoor activities available, it's an inspired getaway year-round.
1. Choose a place to stay. Here's one of our top picks.
L'Auberge Del Mar, situated on 5.2 acres with 120 rooms, is conveniently located near all of the city's must-visit destinations. Its coastal accommodations are luxurious, yet they still feel homey. Many guest rooms include cozy fireplaces and private balconies or patios for embracing the salty sea air; the beach is located just across the street via a private walking path. If you dread leaving four-legged family members behind, L'Auberge welcomes pups less than 15 pounds.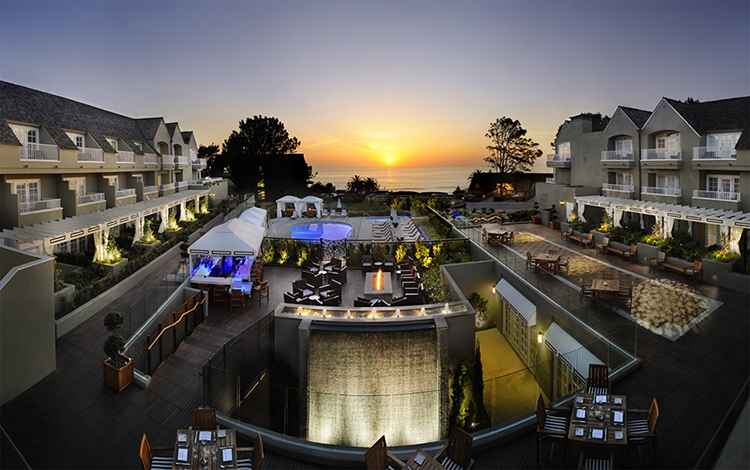 2. Bring the pups to North Beach.
Just a four-minute drive from the hotel is North Beach. Visitors travel from all around Southern California to bring their pets to this half-mile stretch, located just north of 29th Street by the mouth of the San Dieguito River. Dogs of all sizes are free to run through the sand off-leash during most of the year.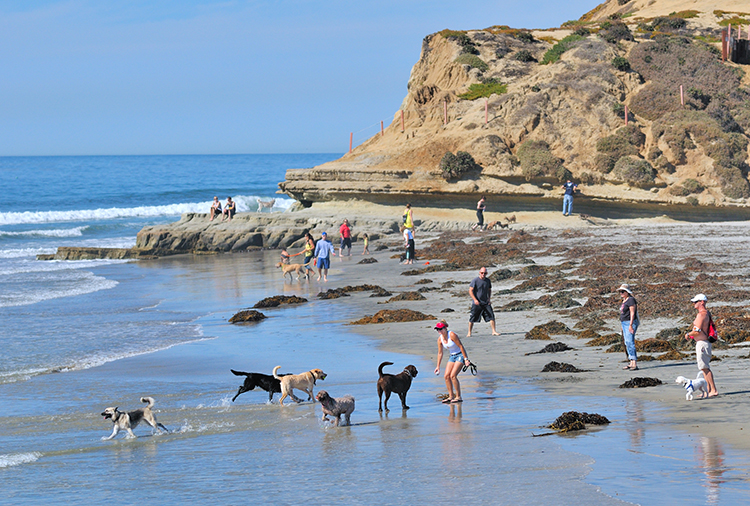 3. Stretch your legs (and your wallet).
If you feel like hitting the shops rather than the sand, a quick walk across Camino Del Mar from L'Auberge will take you to Del Mar Plaza, home to about 30 high-end retailers and restaurants. The open-air, multilevel complex includes fine art galleries, jewelers and other stores nestled between a variety of American and international dining.
Just as there's a cuisine to suit nearly any preference, the shops are equally diverse. Major brands like Banana Republic neighbor smaller stores that are unique to the San Diego area, such as Urban Girl Accessories. Located on the street level, this retailer offers home decor, apparel, beauty products and more. It's a great opportunity to pick up clever gifts and souvenirs from local manufacturers, like salt from La Jolla Salt Co. in delicious flavors like bacon. But come late afternoon, take a break and head to one of the upper levels for an unforgettable view of the sunset over the Pacific. Walk farther down Camino Del Mar and you'll find shopping with a more historic vibe; the area dates back to the 1880s. Numerous specialty boutiques and dining options are located between Ninth and 15th streets.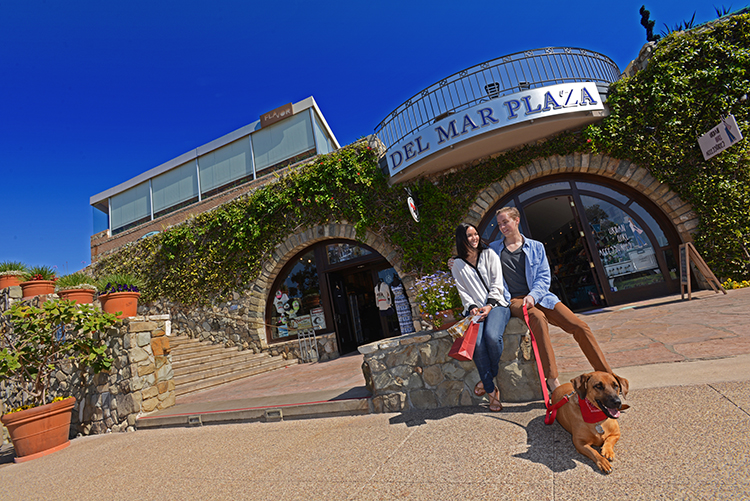 4. Eat your heart out.
No vacation is complete without memorable culinary experiences. After you check in at L'Auberge, enjoy gourmet comfort food for dinner at Kitchen 1540. A Southern influence is evident throughout the menu—chicken and dumplings, as well as shrimp and grits—but dishes are also crafted with fun flavors like coconut-curry gravy.
When you're ready to head out to the sand, stop by the beachside Jake's Del Mar for lunch. Just a short walk from L'Auberge, it's the quintessential Del Mar experience, with fresh seafood (try the mixed seafood hot pot), creative cocktails, tropical decor and unbeatable ocean views.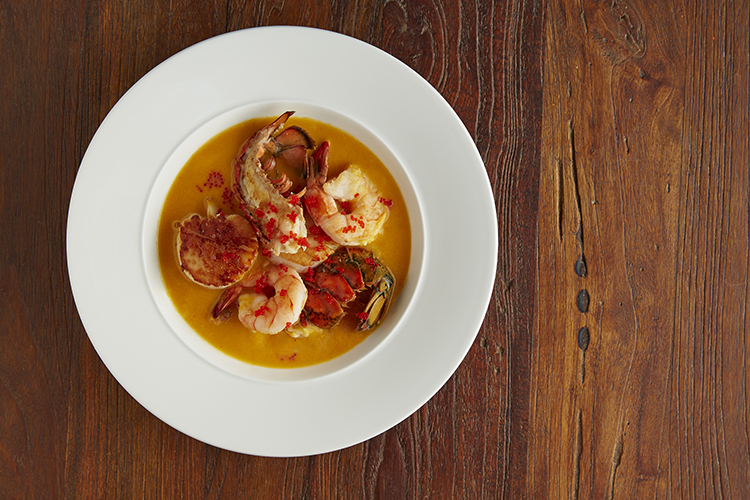 Those in the mood for Italian can take a short drive over to Cucina Enoteca, which combines traditional Italian and Californian flavors using local, seasonal ingredients. The dining experience, extensive wine list and delectable cuisine are sure to create a longtime fan after one visit. Luckily, you don't have to travel all the way to Del Mar to relive it: The small chain has a location at Fashion Island, so you can stop by and reminisce about your San Diego exploration over a glass of quality vino.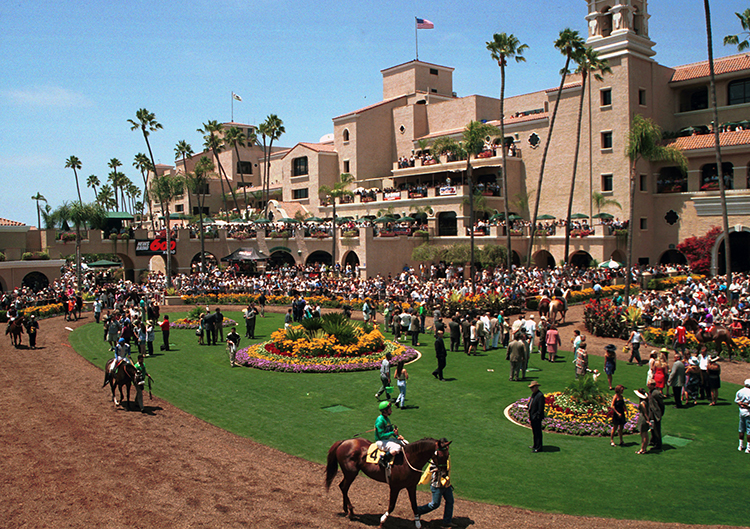 ---
The Del Mar racetrack summer season kicks off July 16—opening day is a festive affair complete with a contest for the best hat—and runs through Sept. 7. There's a lineup of thoroughbred horse racing, concerts and family events every weekend at this iconic venue "where the turf meets the surf." (dmtc.com)
---
—Written by Katherine Duncan