Corona del Mar landscape architect Bret Hanson gives tips for a more sustainable backyard.
By Somer Flaherty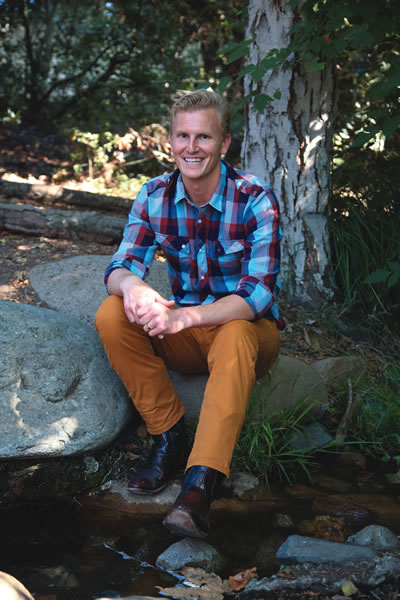 Bret Hanson was born and raised in Kansas but was always drawn to coastal California and surfing. After graduating from Kansas State University with a degree in landscape architecture and planning, he headed west to start his professional career and learn to surf.
Firmly planted in Newport Beach, Bret began to build a diverse project landscape portfolio of multifamily, retail, mixed use, entertainment, urban design and LEED projects. His creativity, attention to detail and green approach to landscape architecture won over Walt Disney Imagineering, and soon he was working with them to develop site designs for new attractions at their international and stateside parks, incorporating aspects of sustainability.
As a Corona del Mar resident, Bret currently commutes to downtown Los Angeles for work, helping design public transit projects across California and beyond. He's also an accredited LEED professional who sits on the board of the Orange County chapter of the U.S. Green Building Council. Bret firmly believes that good landscaping can actually help to reduce the amount of resources we use. He says a landscape, if properly designed,  should inherently be sustainable.
Newport Beach Magazine: Your landscaping work has a strong focus on green landscaping choices. Can you tell us more?
Bret Hanson: The USGBC calls it the triple-bottom line. Being "green" is good for people, planet and profit. Xeriscaping is more in tune with the soil, sun, climate and habitat specific to your location. Simply put, you are selecting plants, which fit your site conditions, thus reducing water use (irrigation) and maintenance. Depending on plant choice, xeriscaping can also contribute to the local habitat and invite nature into your landscape.
NBM: What are the first steps?
BH: Become educated about your own landscape. Discover what type of soil you have by using a soil testing kit. Take notice of what areas receive sun and which receive shade and take into account your local climate.
NBM: When it's time to choose plants, what are some good tips and advice for making the process easier?
BH: Browse magazines and websites, collecting images of plant material and arrangements that excite you. Visit a local nursery and chat up the employees.
NBM: We heard you have a passion for succulents.   
BH: Succulents are the Andy Warhols of the plant world; they can be a canvas of vibrant eclectic colors, shapes and sizes, or just simply subtle. But they always pop. Succulents are also versatile and seem to look hip, no matter the time or style—modern, garden or single specimen. They exude a cutting-edge attitude and coolness similar to the SoCal surf industry.
NBM: Do you have any other favorite species?
BH: Grasses are poetic, and they remind me of the Midwest. Functionally, their muted colors provide a backdrop, which highlight the color of other plant choices like succulents. As a bonus, both are compatible together and also usually water efficient, durable and low maintenance, fitting into the xeriscape concept. Cleveland or purple sage are native Southern California salvias, which are great for massing and providing a sensory experience with aromas, texture, color and a habitat for butterflies. Sprinkle in some accents like agaves, and you're on your way to a Southern California xeriscape garden.
NBM: Any species that you think we should stay away from?
BH: Any plant species that are invasive, which can spread and take over an environment.
Green Thumb
Design your outdoor space with your surroundings in mind.
By Somer Flaherty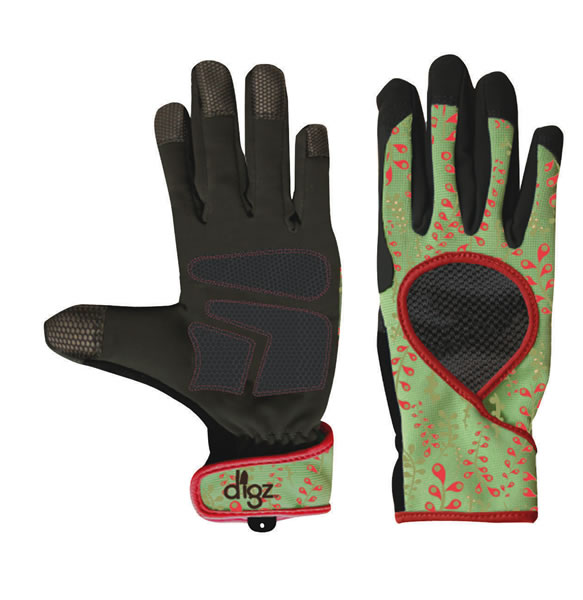 DIGZ garden glove at Home Depot, Costa Mesa (949-646-4220; homedepot.com)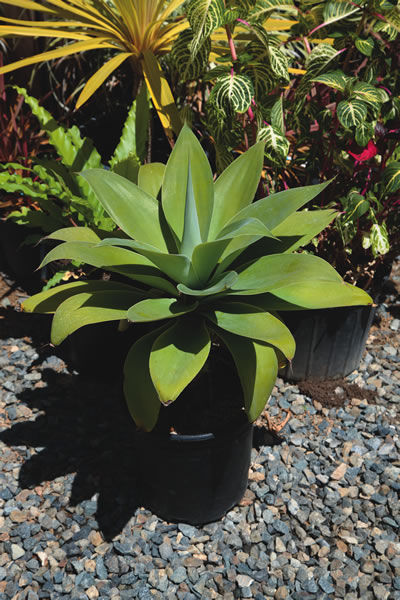 Agave at Tropical Vibe Nursery, Newport Beach (949-340-5444; tropicalvibe.com)

12-inch garden trowel, at Ace Hardware, Newport Beach (949-642-1133; acehardware.com)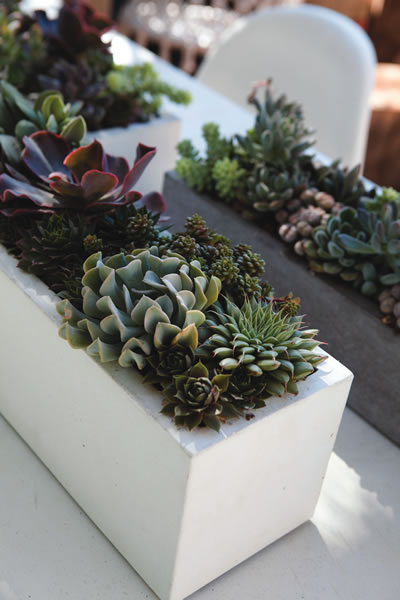 Potted succulents at Molly Wood Garden Design, Costa Mesa (949-548-1611; mollywoodgardendesign.com)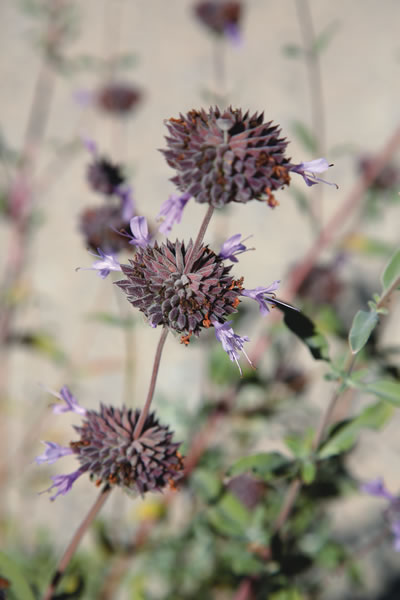 Cleveland sage at Tree of Life Nursery, San Juan Capistrano (949-728-0685; californianativeplants.com)