Newport Beach Wine & Food Festival makes its debut Sept. 19, taking diners on a whirlwind tour of Orange County's culinary landscape.
By Allison Hata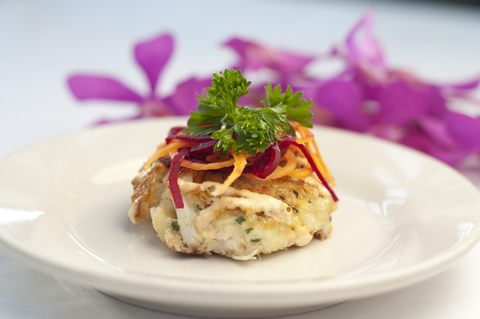 It's an exciting time to dine in Newport Beach, a city that's finally come into its own as a premier culinary destination. In the past year alone, countless chefs and restaurants—from fine dining establishments to neighborhood eateries where everybody knows your name—have been introduced to the city. Every meal is a new adventure, whether it's sopes and tequila at Red O or chickpea fries and deconstructed tamale pancakes at Lark Creek. Beloved standbys also have their place in our town—tried-and-true dishes like prime rib at Five Crowns date back generations and are synonymous with special occasions for many locals.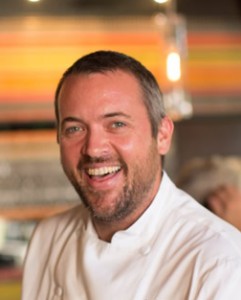 With palates being pulled in so many tempting directions, NewBe Productions President Stefanie Salem decided to use her love of all types of cuisine to create a new way for diners to savor the city. This September, Newport Beach Wine & Food Festival will debut in an effort to unite the old and new—a gastronomic celebration that will bring together restaurateurs, chefs, sommeliers and mixologists from around the county and beyond. The lineup of participants reads like a "who's who" of our culinary scene, with a few celebrity chefs thrown in for good measure.
A weekend-long event, the festival takes place Sept. 19-21, beginning with a kickoff fete Friday evening hosted by Chicago-based master chef Rick Bayless. A James Beard Award nominee, winner of "Top Chef Masters" and host of the PBS show "Mexico: One Plate at a Time," Rick recently added the title of Newport Beach restaurateur to his already impressive resume. His modern Mexican eatery, Red O, opened last November at Fashion Island to great fanfare, and will serve as the site for the festival's opening night festivities as Rick personally curates a three-course dinner for attendees.
"I love being involved with the first [festival] especially—it is important to be a part of the community in more ways than having our food there," Rick says. "Support for all of the community and to highlight the great food and wine—that's an easy decision."
During the day on Saturday and Sunday, the festival will take over the Newport Beach Civic Center and Park, transforming the lawn into a stage for cooking demos, music and mixology competitions. Samples will be offered under the Grand Tasting Pavillion tent and in exterior Grand Tasting Tiers, with participants including Five Crowns, Tommy Bahama Island Grille and other Newport restaurants, in addition to eateries from Laguna Beach, Costa Mesa and Irvine.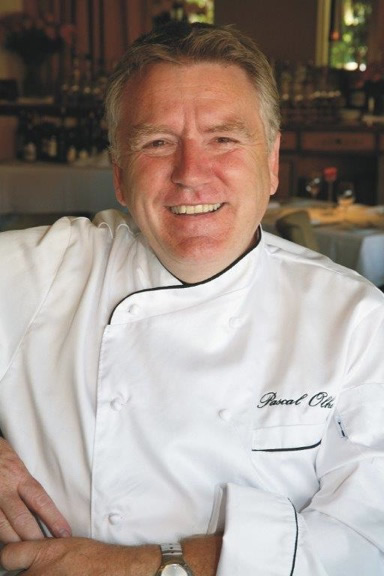 Chefs from across the nation are also set to join local favorites in live preparations of signature dishes. "Top Chef" alumni—including those from the "Masters" and "All Stars" editions—will be well-represented in the cooking demos. Among the TV talent gracing the festival are Rick Moonen of RM Seafood in Las Vegas; Atlanta-based Richard Blais; Sue Zemanick, the James Beard Award-winning chef from New Orleans; and Orange County's own Shirley Chung of Twenty Eight and Ashley Santo Domingo of 24 Carrots.
Meanwhile, wineries from around the world will pour glasses to expertly pair with the fresh flavors of the food, as master mixologists offer 45-minute courses on cocktail creation techniques. Four attendees will even get a chance to go head to head in a cocktail competition and show off their newly acquired skills. To top off each day's festivities, specialty dinners will showcase the cooking styles of local chef John Ledbetter, Sue Zemanick ("Top Chef: New Orleans") and Pascal Olhats (Café Jardin).
It's a lineup of great restaurants and talented culinary stars, all packed into one whirlwind weekend—so grab a fork and ready your palates for a tour of Orange County's top cuisine.
***
ON THE AGENDA
Friday, Sept. 19
VIP Launch Party at Red O: Hosted by Rick Bayless, the official start to the festival includes a cocktail reception followed by a three-course food and wine pairing selected by the chef.
Saturday, Sept. 20
The daytime festival, held at the Newport Beach Civic Center and Park, includes tastings, master mixology courses, live jazz and cooking demos from chefs including New York-based "Top Chef" Richard Blais; Mark Ogren (Fleming's); Casey Overton and Lee Smith (Montage Laguna Beach); and Emily Ecorliss (Mozza).
CaliforniCajun Pop-Up: Held at a surprise location, John Ledbetter and New Orleans-based "Top Chef" Sue Zemanick host a collaborative dinner that combines farm-fresh California cuisine with Southern influences.
Sunday, Sept. 21
The daytime festival continues, with more food and wine tastings, music and cooking demos from a new set of chefs, including Alan Jackson (Lemonade); James Beard nominee Ashley Santo Domingo (24 Carrots); Sue Zemanick; John Ledbetter; and Craig Strong (Studio at Montage Laguna Beach).
Grand Finale at Café Jardin: A wrap-up party hosted by Executive Chef Pascal Olhats at his Corona del Mar bistro features gourmet seasonal cuisine with a garden ambience.
***
KITCHEN CONFIDENTIAL: RICK BAYLESS
The award-winning master chef is hosting the event's official kickoff party at one of Newport's hottest new restaurants, Red O. Here, find out what inspires Rick, his thoughts on the local dining scene and what to expect from him at the premiere festival.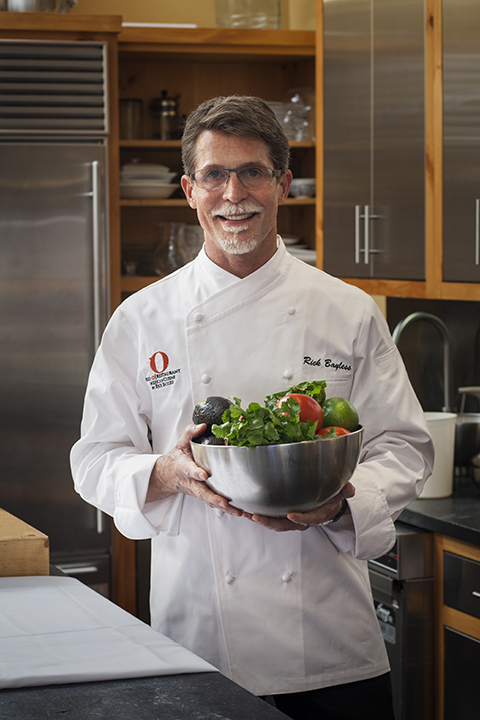 Newport Beach Magazine: As a community, Newport has given Red O a very warm welcome. Having been down here yourself, what's your impression of the culinary scene in Newport Beach?
Rick Bayless: Not only have they given Red O a warm welcome, they have given me a warm welcome. I usually don't have a lot of time to go out to other places—but I did visit a few last time near Red O and loved them. [Newport is] contemporary, fresh, and I always love to see what other chefs are doing with local produce.
What can we expect from Red O at the festival—perhaps you could share a sneak peek at what we might be tasting at the VIP launch party?
You can expect great bites of fresh ceviche, amazing different guacamoles, hand-shaken cocktails that are made with the freshest ingredients. It is going to be great.
 
You're a culinary figurehead in Chicago, as well as an expert in modern Mexican cuisine. Mexican cuisine being a staple here in Southern California, how did you adapt your concepts, dishes and flavors as you got to know our community and its tastes?
It is always a learning experience to make sure you are catering to your guests. I know food with flavor is important as well as using the produce the community has to offer. I liked being able to offer more seafood, interesting produce for salads and small bites all year-round—we are limited in Chicago.
What inspires you as you're conceptualizing menus and dishes for your Newport Beach restaurant as well as special events like the festival?
My trips to Mexico inspire me and give me new ideas. Keith Stitch, the managing chef at Red O, just went on a trip with me to Mexico City—we were inspired to try new things, and that's the kind of stuff that makes me tick.